Why You Should Think Twice Before Sneaking Alcohol Onto A Cruise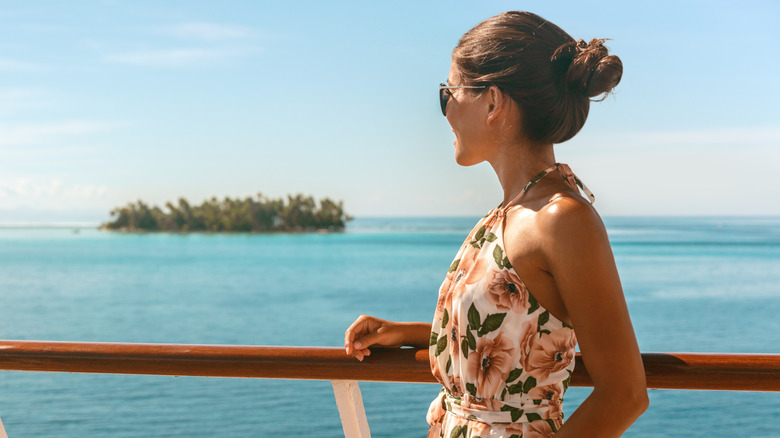 Maridav/Shutterstock
Bringing your own booze on a cruise ship is certainly tempting. Even with a drink package, consuming alcohol on board cruises can get really expensive. That's why it's a good idea to know if purchasing a drink package is right for you. Drinks can add hundreds of dollars extra to your cruise bill if you're not careful. Because of this, there's no shortage of tricks and methods to sneak booze on board. 
The issue is that cruise ships are well aware of these tricks too, and know exactly how to look for hidden alcohol. All bags go through a screening process before boarding the cruise ship. Some cruise ships will take away your alcohol and store it until the end of the trip, while others don't give it back to you at all. Still others reserve the right to have even harsher penalties if security finds hidden alcohol. You might even lose your cruise trip altogether. On top of this, after the hassle and stress of hiding alcohol, you really won't be able to sneak that much onto the ship. The greater the quantity, the greater the chances of getting caught. So for such a small amount, it doesn't seem worth the risk of sneaking on alcohol.
There can be serious repercussions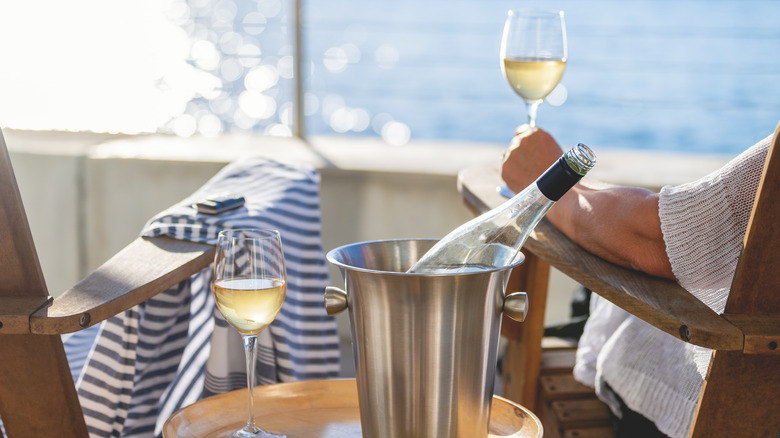 Courtneyk/Getty Images
If and when security finds hidden alcohol in a passenger's bag before boarding a cruise ship, the penalties vary. The most lenient punishment is simply that staff take away your alcohol, provided it's in sealed bottles, and return it at the end of the trip. In other cases, the cruise ship simply confiscates the alcohol and doesn't give it back at the end of the trip. Not only is the alcohol gone, but most cruise lines charge more when customers purchase drink packages on board. If your hidden alcohol was your game plan while traveling, then you're stuck with a pricier drink plan. For example, Carnival charges $59.95 a day per person for their CHEERS! beverage program when you pre-order it. If you purchase the drinks package on the cruise, it's $64.95 a day. Both come with an 18% additional service charge.
The harshness of penalties for contraband liquor is by Royal Caribbean. Not only do they completely dispose of found liquor, but they also reserve the right to deny boarding to the individual at their own expense. Of course, this is their official policy. Whether they follow through with this or not depends on the situation. Nevertheless, the risk of losing your ticket isn't worth a hidden bottle of rum.
The few exceptions to bringing alcohol on a cruise ship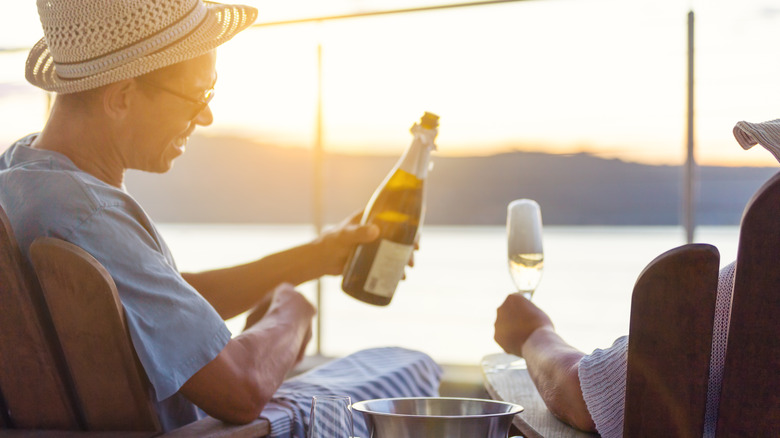 Courtneyk/Getty Images
There are a few cases where passengers are allowed to bring their own alcohol on board. For instance, Carnival allows guests ages 21 or older to bring one 750 ml bottle of wine or champagne with them on the day of embarkation, which is subject to a corkage fee of $15. Norwegian Cruise Line allows people to bring bottles of alcohol and charges a corkage fee of $15 for a 750 ml bottle and $30 for a 1,500 ml bottle, though the corkage fee is only applicable to guests who did not purchase a beverage package.
Cruise ships also have to factor in the reality that people buy alcohol at the various ports of call while on the voyage. If this is the case, the cruise ship will store the alcohol and return it to guests when they disembark at the end of their trip. So all in all, it's not worth it to sneak alcohol on board a cruise ship. If the cruise trip is going to be a party experience for you, get a drink package. If it's not, it might be cheaper to pay by the glass and find cheap places to drink at the ports of call.