These Are The Best Days To Buy Airline Tickets For Southwest Airlines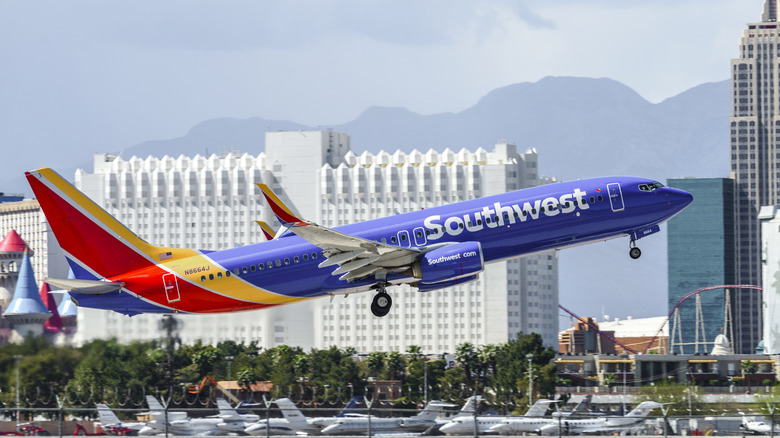 4kodiak/Getty Images
When it's time to hit the skies and explore new destinations, travelers have plenty of options to choose from across airlines. Those who find themselves browsing airfare with Southwest Airlines often do so when they're looking to keep ticket prices lower than standard and don't mind unconventional boarding processes either. Southwest Airlines also offers plenty of variety when it comes to routes and destinations served.
Southwest Airlines first took to the skies in 1971. Flights initially departed exclusively from Dallas, Texas and the airline was built around a concept of continuously low-cost travel. These days, Southwest Airlines has expanded to serve 11 countries and 120 airports.
No matter what route or specific flight passengers are hoping to book with Southwest Airlines, certain days of the week are more likely to provide better price options. If you're hoping to spend less on airfare and keep more in your wallet for your travel adventures upon arrival, it's worth browsing your ticket options on Tuesdays, shortly after the airline usually files its airfare discounts known as Click 'N Save deals.
The best way to get quick notice of these special Tuesday prices is to become a member of Southwest's Rapid Rewards. Signing up is easy to do online and you can set your preferences for deals specific to certain routes. From there, you'll receive emails that let you know when specials are available so you can be first in the digital line to purchase tickets at discounted rates.
Book before Thursday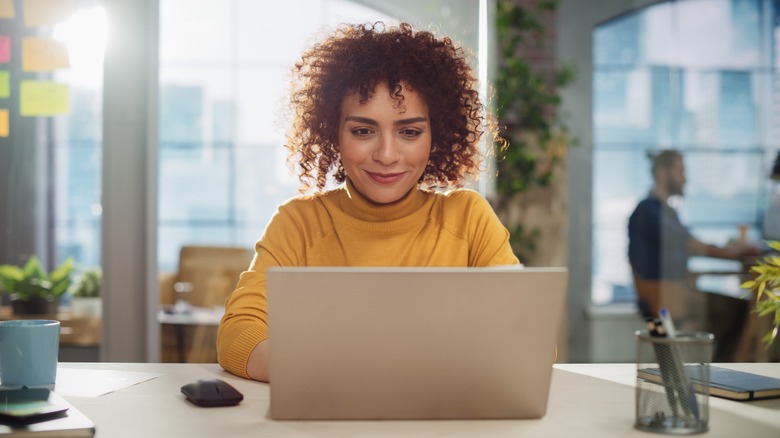 Gorodenkoff/Shutterstock
If for any reason you can't immediately access the price point you're hoping to lock in, there's still room for great deals with Southwest Airlines. Travelers will find there's a window of time up till Tuesday at 3 p.m. Eastern time when Southwest makes an effort to match competitor sale prices, with the majority of sales ending by Thursday night. You might just be pleasantly surprised with some of the last-minute deals you come across within this timeframe.
Do keep in mind that if it's competitive pricing you're after, you'll need to spend some time and effort checking Southwest's prices and comparing them on your own to other popular airlines and travel sites. Unlike many other airlines, Southwest doesn't openly share its fares with comparison sites. All of the jumping between travel sites can certainly take some extra time, but it could be worth it to land one of the lowest ticket prices available.
Consider setting up a price alert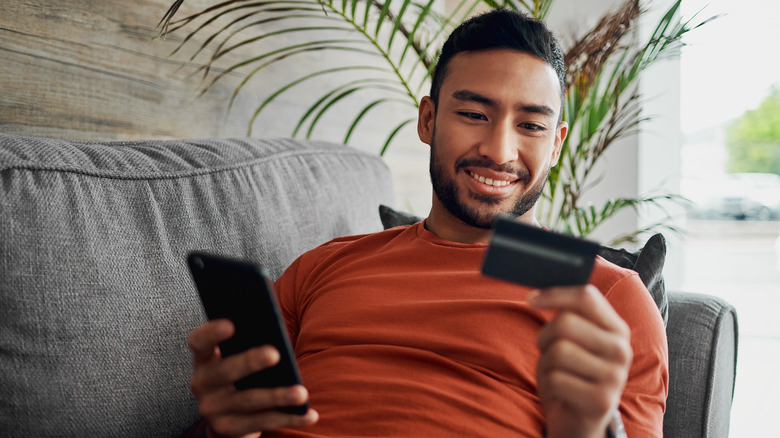 Delmaine Donson/Getty Images
Travelers who aren't in a rush to book a flight but want to keep an eye on pricing trends for upcoming trips have options as well. There are a lot of pricing benefits to tracking a Southwest Airlines flight or route directly through Google Flights when you want to stay up-to-date on fluctuating airfare selections throughout the week. Signing up for airfare alerts through Google Flights is quick and easy as long as you have a Gmail account in place.
Through a Google Flights airfare alert, you can set your preferences according to airline, route, or by specific destinations too. You'll then receive real-time emails in your inbox when those prices go up or down. If you're looking to book future tickets, this gives you an idea of how prices are changing during certain times of the week or month. If you're looking to book today, you can easily purchase the lowest prices as soon as they become available.
While Southwest Airlines ticket prices are already notoriously affordable, searching for your airfare on a Tuesday is a good way to save even more on your upcoming trip. Keeping an eye on that Tuesday-to-Thursday window can be just as effective for competitive pricing while setting up a price alert keeps you in the loop on price drops every day of the week. With more money in your pocket, you'll have options to expand your itinerary and enjoy your travels even more.