How To Use Google Flights Alerts To Find Cheaper Flights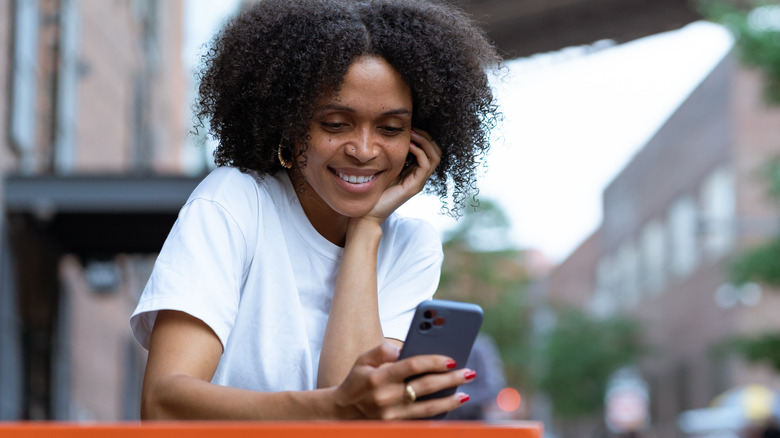 Michele Pevide/Getty Images
Commercial flights connect travelers to more destinations than ever before. As of 2022, American Airlines alone was serving 350 destinations across 50 countries, according to Airways. While options for routes to get you where you're going feel vast, oftentimes, the price involved is less appealing.
Anytime there's an option to book a deal on a flight, it's certainly worth grabbing as soon as possible. The problem is that the offer can seemingly be gone as soon as you've finished searching for it. That's where Google Flights comes in and saves you time, money, and stress.
Google Flights is an innovative online flight search tool run by Google. It's available to help travelers go beyond traditional searches for flights and enjoy a more customized approach to finding fares that fit the budget. The price alert function is specifically designed to provide travelers with customized notices when their preferred flight price becomes available online. Setting a Google Flights alert to find cheaper flights across airlines is refreshingly simple as well.
Getting started is quick and simple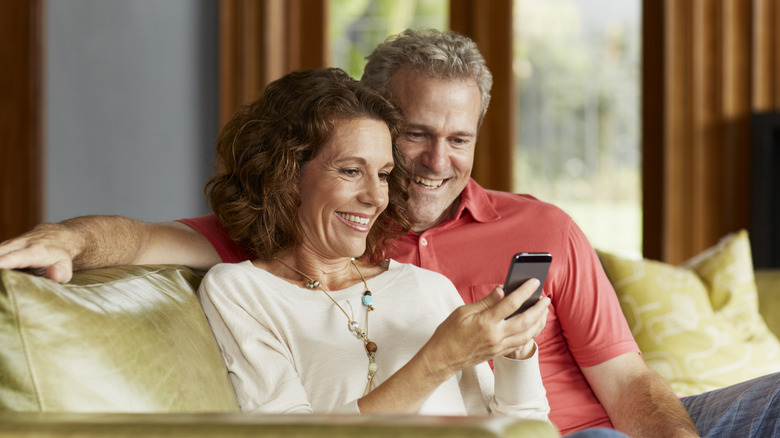 Morsa Images/Getty Images
The most efficient way to set up your Google Flights alert is to have a specific flight route in mind before you begin. Having a preferred flight time in place too can make the process even smoother and more tailored to your travel parameters. Once you know when and where you want to go, getting the alert in place is easy.
Using the Google Flights search parameters, you can locate the specific flight that you want to price track. The search parameters also allow you to include other unique preferences for more options such as the class of service or the number of travelers in your group. You can also indicate whether you're looking for a round-trip or a multi-stop journey.
When the flight results pop up, you're free to choose the exact flight you want to price track. This is as simple as toggling the "track prices" button to the "on" position. As soon as the price tracker has been activated, you'll start receiving alerts about flight price increases and decreases.
Do keep in mind that price alert notifications through Google Flights are sent exclusively to Gmail accounts. You'll want to be sure to create one if you don't have an account already. You'll also need to be logged into the account to successfully receive price alerts in real time.
Options to save beyond booking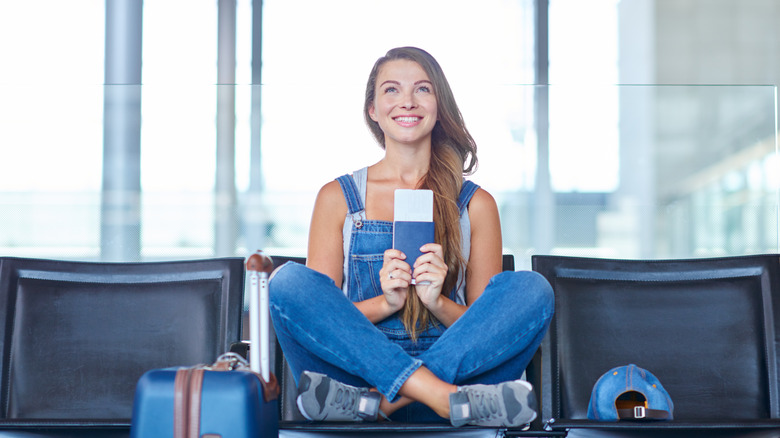 Starzimages/Getty Images
Once you have the price alert set, you'll likely see an agreeable price show up in your inbox relatively quickly. However, another way Google Flights helps travelers find cheaper fares for future travel is by offering options to look at a specific flight's price history. Through Google Flights, it's possible to view a graph of any of your tracked flights and see how prices have fluctuated on a particular route over time. When you're planning for future travel, this can help you determine price trends and plan ahead for snatching up the best flight prices available as soon as they're available.
It's also worth considering price-tracking your route through Google Flights even after you've booked your ticket. This can be financially beneficial if you're flying with an airline that doesn't charge a ticket change or cancellation fee. In the event your flight options drop further in price after you've already booked, you could potentially save even more by rebooking at the new price point. Just make sure you look into your airline's cancellation and change policies closely before making this move to avoid any unexpected fees.
Finding cheaper flights doesn't have to be daunting or stressful when you know how to make the Google Flights work for you. Getting great results is as simple as receiving an email notification. What you save on booking costs can be redirected towards the fun that's waiting for you on your travels.