Yes, You Can Change The Name On Your Airline Ticket. Here's How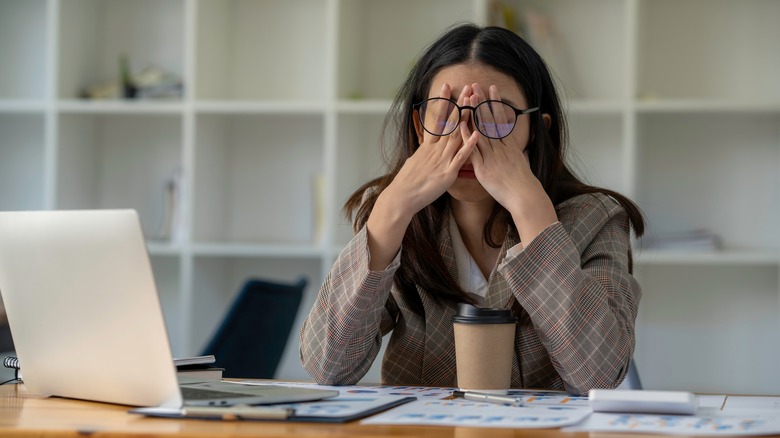 CrizzyStudio/Shutterstock
There you are, after endless hours searching for the best flights for your summer vacation. You get the confirmation email for a Jon Smith ... except your name is John Smith. Cue the facepalm and that sinking stomach feeling. Did you really just misspell your own name? Yes. No shame in that. Happens to the best of us.
The next question you'll probably ask yourself is: Is it too late to change my name on my ticket? Nope! In most cases, you can change your name at any time. However, mistakes like this when booking airline tickets can be costly. But if you also consider what it would cost to miss your flight because of a misspelled name, it's not all that bad! Regardless, it may not cost you much at all if you catch it early and it's a relatively small error. Here's what you need to know.
Situations where name changes are allowed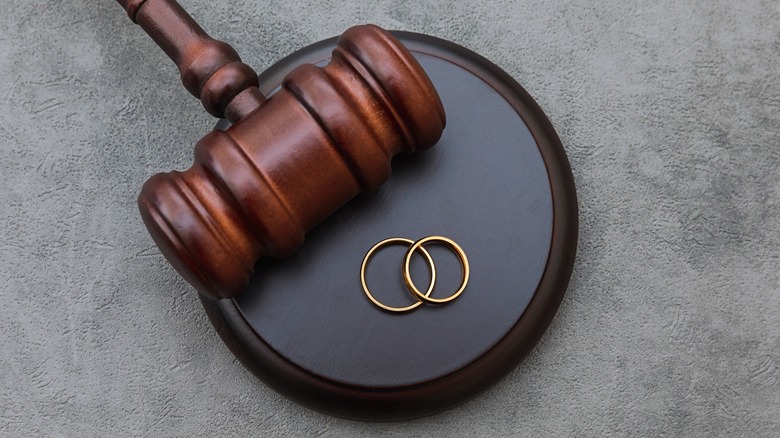 Julia Zavalishina/Shutterstock
Mistakes when booking your flight can spell disaster for your vacation. If you arrive at the airport without correcting the mistake you'll be relying on the good will of check-in agents, security personnel, and gate agents. So, instead, it's best to make your amends before you arrive.
With small changes like a misplaced or missing letter, most U.S. airport employees will let it slide. However, outside the U.S., you cannot guarantee that they will be as understanding. Your boarding pass and passport must match in most places around the world. This is why some airlines are happy to make small changes for little to no fee. However, it still depends on the severity of the error.
On the other hand, bigger changes to your ticket changes may cost you. If one of the people on your ticket needs to cancel their plans for some reason and you have someone who wants to replace them, that may not be as easy as a name change. In this case, most airlines will ask you to cancel the ticket and make a new one.
And what do you do when you've recently changed your name for marriage or divorce? If you put a name that doesn't match your passport, you'll need to contact your airline and you may need to provide documents that prove you are who you say you are. In these cases they may even change it for free.
Airlines that permit name changes and how to change them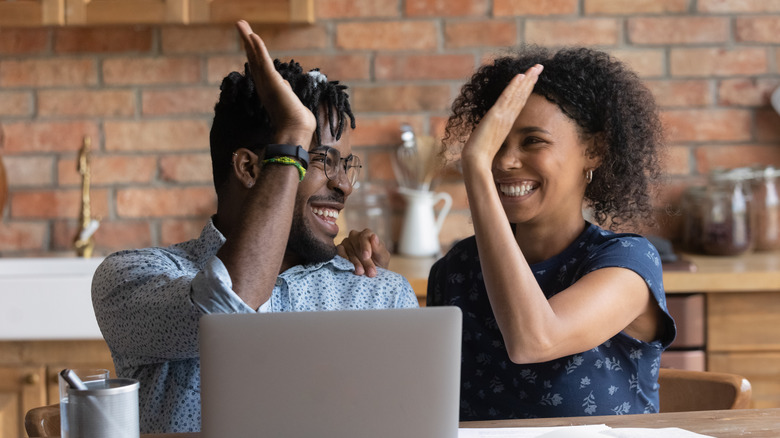 fizkes/Shutterstock
In most cases, you can make a name change online. This means you will automatically incur a fee per the airline's automated system. In that case, you might think it's better to call and talk to a human to garner some sympathy. While this might work in some instances, in others it may cost you even more to make the change over the phone. So be sure to check the cost of the change online first and then call your airline and see what they can do for you if you feel $100 is a bit much to go from Jon to John.
Nearly every major airline permits name changes — some with fees, and some without, some with limits within the first 24 or 48 hours. As of this article's publication, for instance, Air Canada permits free name changes within the first 24 hours of booking, free of charge (after which they charge $60 dollars). Some, like Air France, are even pretty generous and permit name changes up to 30 hours before departure free of charge.
Lufthansa offers free name changes up until the tickets are issued, after which it will cost you €100 euros per passenger. However, this is one of the few airlines that offers free name corrections in the event of a name change, due to marriage or otherwise. Others that also offer this are United Airlines and Virgin Atlantic.