How To Get Compensation From Your Airline For Delayed Baggage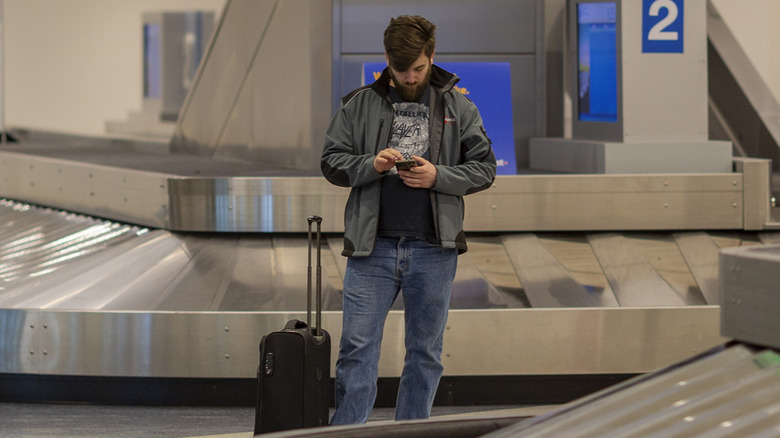 David Mcnew/Getty Images
Commercial flights can be frustrating experiences for travelers. From weighing baggage to ensuring your family gets seated together on a flight, turning travel into a stress-free experience isn't always easy. Then there's the possibility of what can happen to your luggage once you land.
If you've had to check a bag while traveling to your final destination, there's always a chance that it could be delayed. This is a unique form of luggage limbo to find yourself in. Your bags haven't yet been deemed officially lost, but they certainly aren't on that luggage carousel.
Many travelers wonder what exactly they're supposed to do when they realize their luggage is never going to come off the plane because it was mistakenly never there in the first place. The good news is there are options available and steps to follow that might just lead to your bags eventually being returned to you. It's important to not panic and keep in mind that as long as you have your receipts in hand, airlines will have to provide you with a basic level of compensation for delayed luggage.
First, make sure your situation can be categorized as delayed baggage. Anytime your luggage doesn't show up at the airport, it's considered delayed. Compensation for lost luggage is different and determined by each airline according to a certain number of days it isn't retrieved. This can be anywhere from five days to two weeks after your flight has landed.
First steps to take and what to expect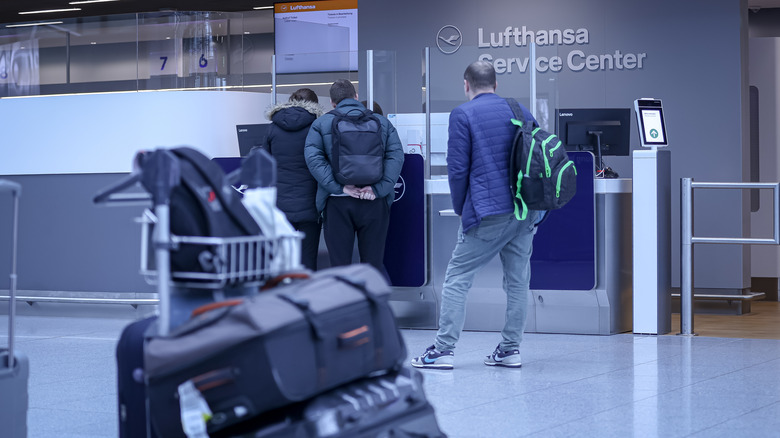 Leonhard Simon/Getty Images
Airline compensation for delayed luggage isn't going to cover everything, but it's designed to cover the essentials you're missing while waiting for your bags. Anytime your baggage doesn't arrive at the airport, you're justified to file a claim for reimbursement. The U.S. Department of Transportation does require airlines to compensate passengers for delayed baggage.
The amount airlines owe you depends on the type of flight you took and the company you fly with. It also comes down to what your reasonable incidental expenses might be. Those booked on U.S. domestic flights that have baggage delayed can receive a maximum of $3,800 per passenger, which is the current domestic liability limit set by the U.S. Department of Transportation.
Once you've determined your luggage isn't where it's supposed to be, the first thing to do is to speak with a representative at the airline's baggage service office. This is where you can file an official delayed luggage claim. You'll need to have your baggage claim ticket readily available to move the claim process forward successfully.
You'll also be asked to provide a physical description of your luggage as well as an address where retrieved luggage can eventually be delivered. Once the claim is filed, you'll receive a claim number specific to your case. If your airline doesn't have a service desk at the airport or they're closed when you land, call the customer service number directly to file a claim over the phone that way instead.
Understand who is going to be compensating you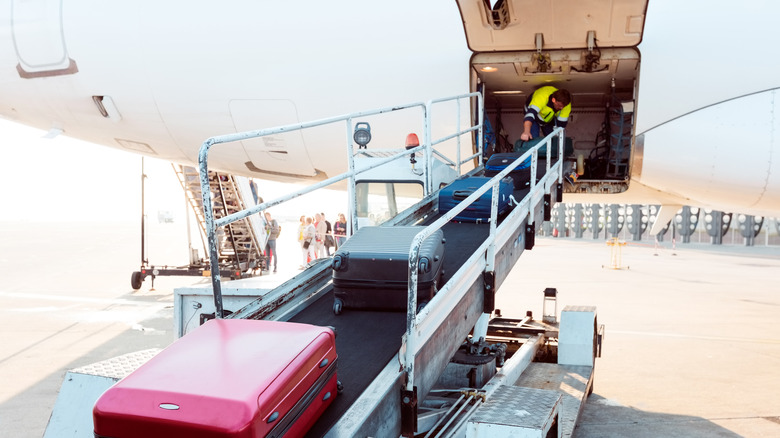 Izusek/Getty Images
Passengers will want to keep in mind that when it comes to compensation for delayed baggage, the airline that last held your luggage is responsible for claims. That means that the airline you booked through might have to redirect you to a partner airline if that's who was operating the flight when the bags went missing. Not to worry, they're simply following International Air Transport Association rules and guidelines.
While the liability limit dollar amount is already set by the U.S. Department of Transportation, airlines do have some say in what they offer. If you're in a particularly difficult situation without your bags, airlines may be willing to work with you more flexibly on compensation amounts. Either way, it's worth having the conversation.
In addition to filing a delayed baggage claim with the airline, do be sure to ask about a complimentary amenity kit while you're speaking with a representative. These can be handy when essential items like your toothbrush, hairbrush, toothpaste, and shampoo are in your delayed luggage. Having access to an amenity kit is better than going without for the night.
While your delayed baggage claim won't cover the cost of every item in your suitcase, you can expect something when an airline doesn't deliver your luggage when and where it's meant to be picked up. Knowing what steps to take makes a stressful situation more manageable. It can also provide peace of mind for the remainder of your travels.