What To Know About Airbnb Experiences (Including How To Avoid A Bad One)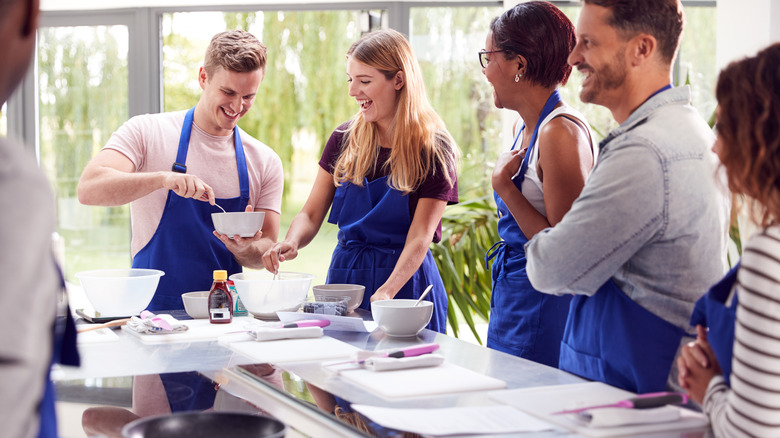 Monkey Business Images/Shutterstock
Airbnb has been nothing short of revolutionary for the travel industry — in ways both good and bad. By offering travelers the opportunity to stay in rooms, apartments, and homes (as opposed to a hotel) travel is, in some ways, more accessible than ever. But it also might be responsible for an uptick in housing prices as more and more properties are bought up by large property management companies to put on the vacation rental market since renting apartments has proved much more lucrative then just selling them outright.
So, if you're opposed to using the service for short-term vacation rentals, we recommend you consider taking a look at Airbnb Experiences instead. These activities are a great way to more directly support local communities and economies as it's likely the money (or at least some of it) is going into the pockets of a local. Of course, you also get to reap the benefits of whatever experience you participate in. These can be a great way to learn about the local culture and history, learn new yummy recipes that you can take home to impress your friends and family, and create unforgettable memories.
These experiences can deepen your travel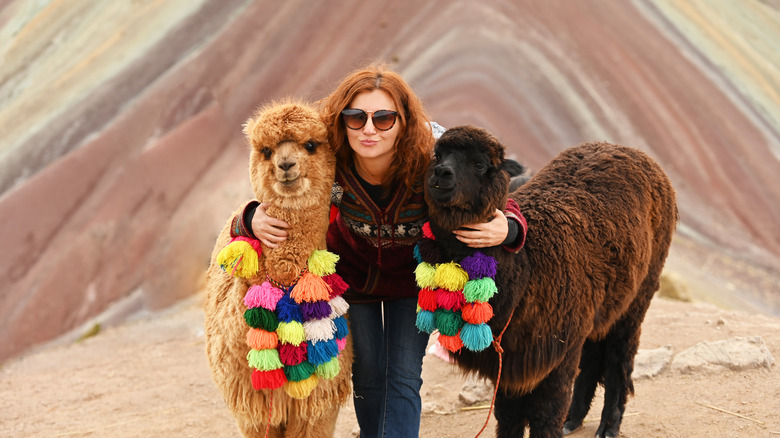 Sun_Shine/Shutterstock
Whether you're headed to a far-flung destination or are just looking for something to do in your own backyard, Airbnb Experiences can be a great way to shake up your weekend. Just head to Airbnb.com, click on the search bar at the top of the page, and you'll see the option appear to search for experiences instead of stays. Select your dates, your destination, and the number of guests, and start exploring your options. You can also explore experiences by city, region, or even an entire country if you haven't quite decided where you want to go yet.
Once you click search, you'll be presented with a variety of options. Some of the most common are photography sessions, city tours, cooking classes, and hikes. If there's something specific you want to do, you can select from one of the categories, which might include tours, entertainment, wellness, etc. You can also filter by price, language, and time of day. The time of day option is especially handy if you're not the kind of tourist who likes to wake up at the crack of dawn for activities.
Some of the more unique activities we found were experiences like ghost hunting in San Francisco, nature walks with llamas and alpacas in Cuzco, neon portraiture in Bangkok, and truffle hunting in Croatia. Surely, there is something for everyone when it comes to Airbnb Experiences.
Don't get stuck with a dud; vet your Airbnb Experiences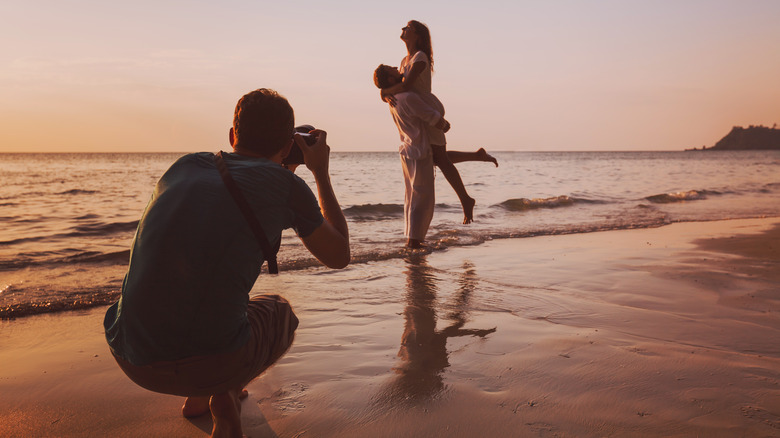 Song_about_summer/Shutterstock
Choosing your experience on the platform is fairly straightforward but you'll want to be sure you check for a few details before confirming your booking. Each listing has a description with an overall rating and past reviews. You should look through these closely, making sure to check the meeting times, what belongings you might need to bring (or should leave behind), and what to expect based on previous guests' experiences.
While the reviews on the platform itself should usually be sufficient you may also want to vet the host on another platform. This would be especially recommended for photographers as they may not consistently post their most recent photos to Airbnb. Your best bet is to check Instagram in these cases and see what they've been up to more recently. For other types of experiences, check if they have a website or reviews on other sites like TripAdvisor.
Finally, if you have any special requests or needs, you'll want to reach out to the host before booking to see if you can be accommodated. It would suck to find out your cooking class will involve lots of peanuts and you or someone in your group have a peanut allergy or that your walking tour may not be able to accommodate individuals with disabilities.