Here's When It Makes Budgetary Sense To Book Two One-Way Flights Instead Of Round Trip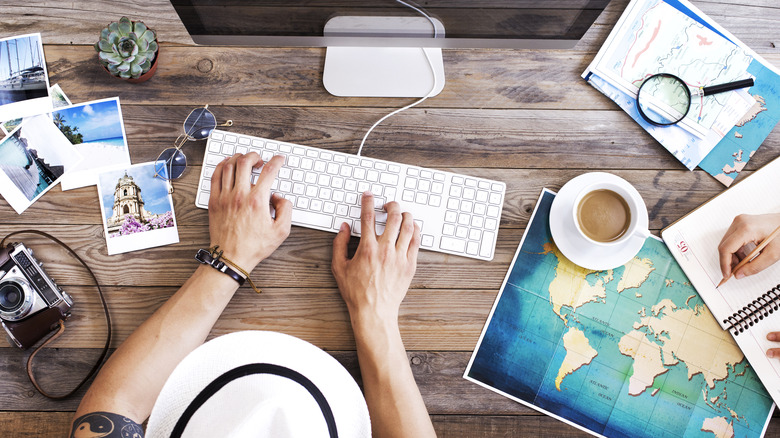 Seb_ra/Getty Images
Air travel hacks and workarounds are big business in the travel industry. There are even entire websites and companies dedicated to providing travelers with the best information to save them the most money on their next flight. One common way savvy travelers can save is by playing around with their flight routes. This brings on the age-old debate — to book roundtrip or two one-ways?
Well, in reality, both forms of travel booking are equally valid. Booking roundtrip or two one-way flights can both save you a lot of money. It just depends on where you're going, where you're returning from, how long you're staying, and which airline you're flying with. Booking roundtrip can cost less if you're booking with points, flying with your travel card's airline, or flying overseas. However, there are also many cases where you're going to save a lot more by booking two one-way flights. Here's why.
Scenario 1: Long-term trips to multiple destinations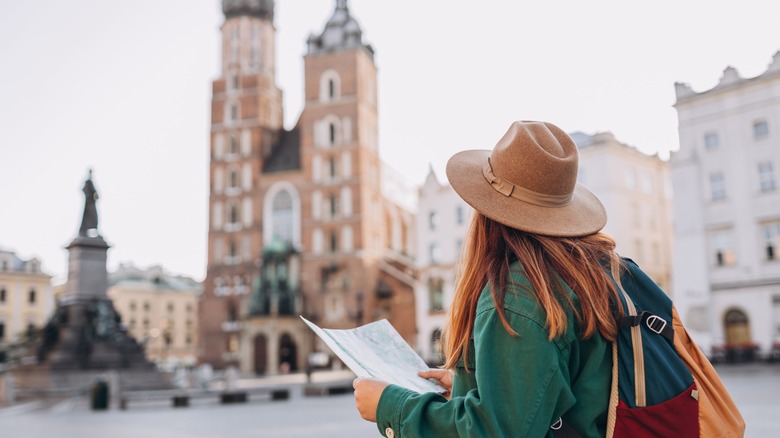 phM2019/Shutterstock
This may be obvious but if you're headed overseas for a trip that doesn't necessarily have a planned end date, buying a roundtrip ticket may not be the wisest financial decision. While you could just pay the change fee if you decide to cut things short or stay longer, this can end up costing you a lot more than if you just booked your flight once you have a more solid date in mind.
This is also a good idea if you're flying to one destination but will be leaving from another. This is called an "open-jaw" flight. This is great for travelers who want to explore a country or multiple countries but don't want to have to loop back around to their original arrival city. For example, if you want to explore Italy for two or three weeks, you could fly into Milan, travel the country from top to bottom by train, and then depart from Rome.
Just make sure you're following all the rules of your destination countries. Some do not allow you to enter without evidence of an itinerary or departing flight. If you fully intend to follow the rules (as you should) but you don't know when you'll be leaving, book a cheap flight to a neighboring country and cancel it once you book your actual departing flight. Some airlines even give you a voucher for your canceled flight so you can use it for another flight in the future.
Booking with multiple airlines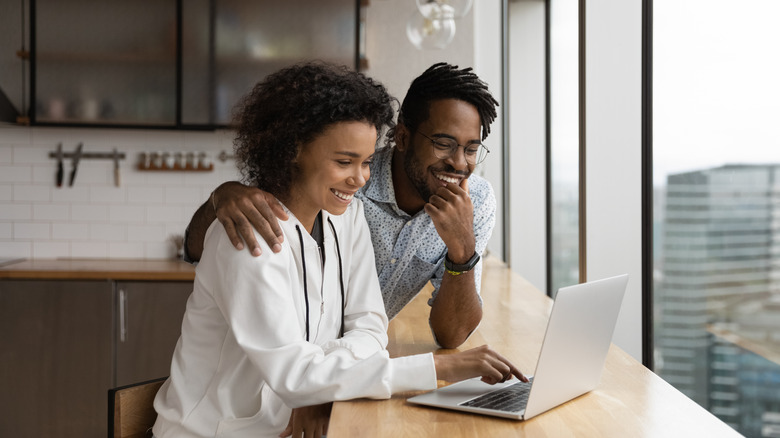 fizkes/Shutterstock
If you're booking a roundtrip ticket, odds are you're going to get results for routes departing and returning with the same airline or airlines that they are partnered with. This definitely doesn't mean you're getting the best deal for flights to and from that destination though! While roundtrip flights overseas will usually cost less than two one-ways, some flights (such as those in North America) don't always follow the same logic. Always check both what it costs roundtrip versus your options for one-way to and from your destination. You may be surprised by what you find!
As an example, we checked Google Flights for roundtrip tickets from Phoenix to Cancun compared to two one-way tickets, and the one-way search results showed us budget flights with Volaris. These routes did not show up in the roundtrip results, which cost almost twice as much! The lower prices don't include checked luggage. However, even with add-ons, you're likely to spend less than if you booked roundtrip with Delta or American. So, while it can be a bit annoying to do the little extra research and book separate tickets, it might end up being worth it for you if you'd like to be able to buy more piña coladas on your trip.