Here's Why You Should Skip Disney Insurance For Your Next Trip To The Parks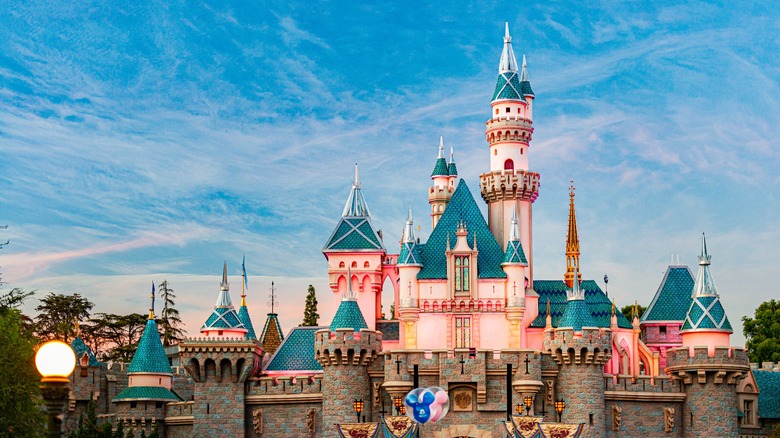 Konstantin Yolshin/Shutterstock
Purchasing travel insurance is typically a good idea anytime you travel, especially when that trip is costly. And Disney Park vacations may be magical, but they're not cheap. While it's hard to imagine something going awry before or during experiencing the happiest or most magical places on earth, Disney World and Disneyland trips aren't invulnerable to trip-ruining villainy. And when it comes to a Disney vacation, the expense can be Cruella.
For that reason, Disney offers its own travel insurance policy to ease the mind of mouse-eared guests. If you purchase a Disney travel package that includes the whole shebang, then you'll be prompted with an option to purchase a Disney Travel Protection Plan as an add-on. This insurance policy is only available for individuals buying a travel package, which includes Disney lodging and theme park tickets.
After considering the expense of a Disney vacation, you may thank the Mouse for being so thoughtful with a reasonable, flat-rate insurance policy. However, you should probably skip the Disney insurance, and here's why.   
Disney insurance is pretty limited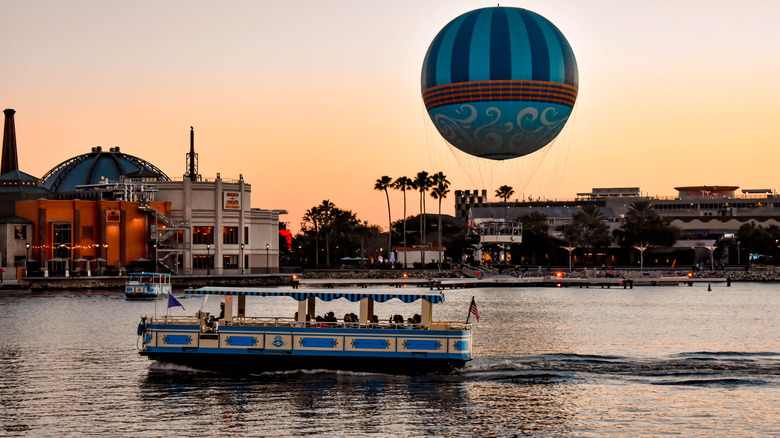 VIAVAL TOURS/Shutterstock
Before we unsell you on Disney insurance, let's look at what the insurance policy covers, as it's pretty on par with other travel insurance policies. Disney's insurance policy covers trip cancellation and interruption (due to limited reasons), bag delay and loss, emergency medical expenses, trip delays, and rental car damage.
Disney offers a flat-rate travel insurance program, which is pretty rare. Normally, the cost of travel insurance can fluctuate with the price of your travel expenses. Although their flat rate is pretty affordable, at under $100 for adults, the maximum coverage is comparably low to other travel insurance providers. For instance, Disney's policy covers up to $25,000 in medical expenses if you get sick or injured while traveling. Other travel insurance policies offer a lot higher coverage.
You should also consider that Disney insurance only covers incidents within the Disney vacation universe. If you have other non-refundable plans on your itinerary, then you'll need a third-party insurance provider to cover the entire trip.
You can't ugrade Disney insurance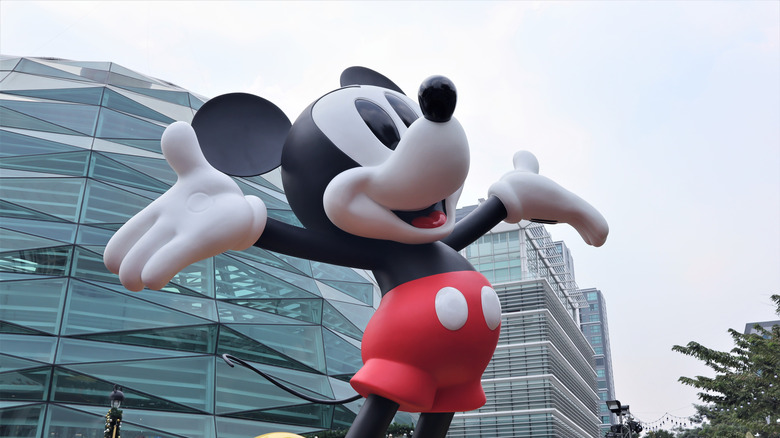 spiderman777/Shutterstock
The specific events that Disney insurance covers are pretty limited. It's comparable to a budget travel insurance policy without any add-ons, and these add-ons are typically the reasons we get travel insurance. For instance, since central Florida is super prone to inclement weather, especially during hurricane season, you'd need a cancellation policy that includes inclement weather in its reasons for canceling a trip.
Better yet, you'd need "cancel for any reason" coverage if the weather just appears it's going to damper your magical days. You can't upgrade your Disney policy to include "cancel for any reason" coverage, nor does its policy cover pre-existing conditions, which is an important medical upgrade in certain situations.
Overall, a third-party travel insurance policy will cover the same incidents that Disney covers, often with higher limits and broader coverage. While we still think you're better off skipping Disney insurance, we should mention that third-party insurance providers won't cover theme park tickets. For that, you need Disney insurance.