Travel Internationally? How The Mobile Passport Control App Can Save You Time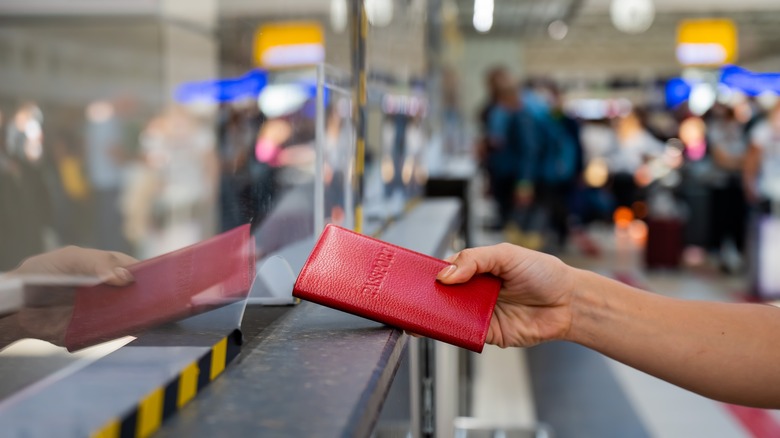 Reshetnikov_art/Shutterstock
Even when there's nothing to worry about, some travelers can still experience a bit of anxiety when it comes to traveling through airports. This could be due to a bit of irrational fear (will the security dogs smell my trail mix and think it's drugs?!). Still, these worries can be compounded when a passenger experiences delays at check-in, security, or on a leg of their flight. These days though, there are many ways to bypass multiple parts of the airport process, including private services like Clear and government-run Trusted Traveler Programs like TSA Precheck and Global Entry (and the less common NEXUS and SENTRI).
Now there is one more program for you to consider which could be a useful tool in your travel arsenal for the next time you re-enter the U.S. from abroad — the Mobile Passport Control service. This is a free application that travelers can download to speed up processing time when re-entering the country and get them onto their next flight (or headed home) that much quicker.
Mobile Passport Control — how it works and when to use it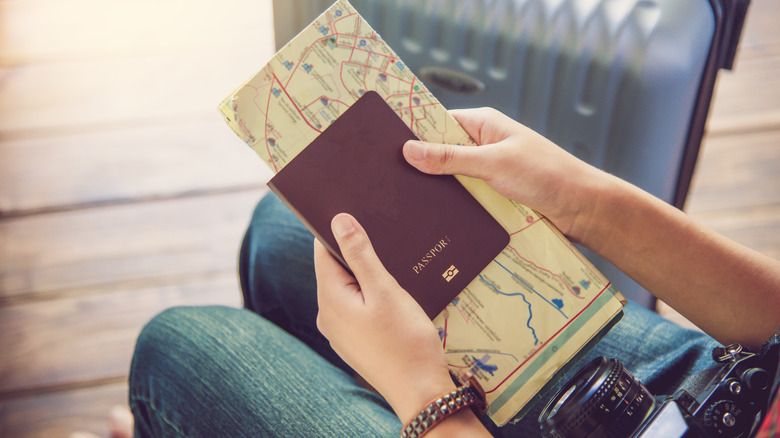 photobyphotoboy/Shutterstock
The Mobile Passport Control (M.P.C.) service is offered by the U.S. Customs and Border Protection agency. It can be downloaded from the Apple or Google Play store, is free to use, and requires no pre-approval. The M.P.C. is available to U.S. citizens and Canadian B1/B2 citizens visitors and can be used for U.S. passport control when passengers enter the country from abroad. Once downloaded, eligible travelers will create a profile with their information. Then, upon arrival, travelers can select their arrival airport, take a photo of themselves, and answer a series of questions. Once submitted, the traveler will receive a QR code which they will present with their passport to an agent in a separate lane for M.P.C. users.
The goal of the M.P.C. is to reduce the time it takes for travelers to be processed into the United States by reducing both overall wait times at immigration and the time it takes for agents to inspect your passport. So, it may be worthwhile to consider if you don't like to wait in lines, and — while this may be the first time you're hearing of it — the program is growing. Today, the M.P.C. can be used at over 32 international airports in the U.S., including locations like Atlanta (ATL), Denver (DEN), Newark (EWR), and San Francisco (SFO), but recently (as of March 2023), two new locations were added — Charlotte (CLT) and Aruba (AUA).
Who should consider using Mobile Passport Control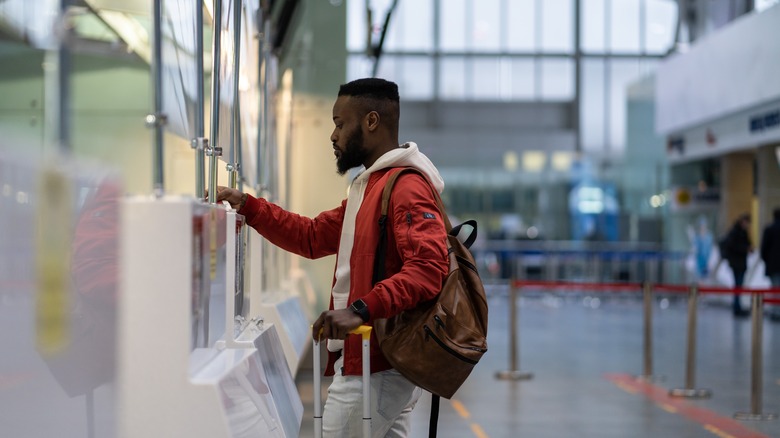 DimaBerlin/Shutterstock
Mobile Passport Control is a great option to consider, even if you only travel overseas a couple times a year. This is because the app is free to use and has no lengthy application process like with Global Entry. Even if you're reading this right now with your in-flight Wi-Fi, you could download the app and fill out your information ahead of your arrival! That's pretty convenient. The only downside is that since this program is relatively newer and uncommon, the M.P.C. queues are not as prevalent as Global Entry, and lanes may not be open at participating locations.
However, Global Entry's popularity is a double-edged sword — the queues for entry and processing at immigration might be long. So, even if you already have Global Entry, it makes sense to also sign up for the M.P.C. and take advantage of the free service, which may get you through immigration as fast or faster!