Simple Hacks To Save On Food And Drink In Berlin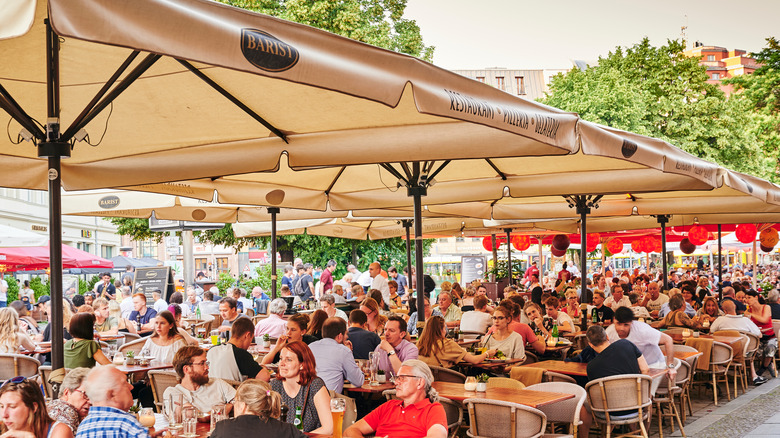 Mickis-Fotowelt/Shutterstock
Mention Berlin and travelers of all types will likely perk up. As a city that has something to offer everyone, its appeal is vast. Berlin is a dynamic destination rich in history that is as popular for its architecture and entertainment as it is for nightlife, outdoor fun, and a vibrant art scene.
It's also an oasis of flavor for visitors who are excited to dine their way through a stay. While Berlin's collection of restaurants and cafes is impressive, the reality is your travel budget might not always be as robust as your appetite. Fortunately, there are several hacks out there for saving on food and drink costs that are tailored specifically to the Berlin lifestyle.
Berlin hosts upward of 15,000 eateries ranging from five-star establishments to street vendors. Fortunately, visitors won't have to sacrifice any savory moments in the name of their wallet when faced with so many incredible options. It's simply a matter of knowing how to make your money go further while sampling selections that speak to the city's unique flavor.
No matter where your culinary adventures take you in Berlin, keep in mind that adhering to local tipping culture can help you save on food and drinks overall. Unlike the customary 15% to 25% tip utilized in U.S. restaurants, it's fine to stick with a 10% tip for good service in Berlin. Instead of leaving your trip on the table, you'll leave your tip with your server directly and be on your way.
Add bakeries, cafeterias, and brunch to your itinerary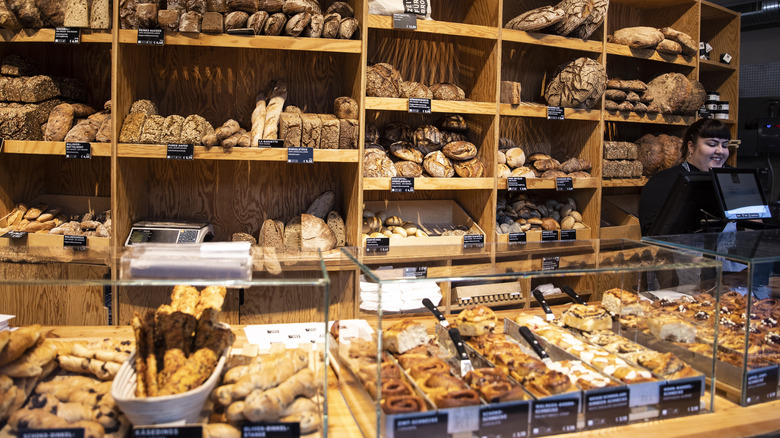 Maja Hitij/Getty Images
When you're hoping your trip to Berlin will be tasty without breaking the bank, a budget-friendly stay is within reach. Begin by swapping out a few meals at restaurants with stops at bakeries instead. Locals call this custom of enjoying bakery sandwiches together "evening bread."
The restaurant-to-bakery swap is a strategic way to stretch your budget that's still delicious. The German Bread Institute reports upward of 3,000 types of baked goods and bread sold across the country daily. Berlin Rye is particularly popular in local bakeries and can be paired with toppings of all types for mouthwatering and wallet-friendly results.
Berlin travelers that are looking to save significantly on lunch costs specifically will find dining at local cafeterias is always a savory and inexpensive option. Cafeterias in Berlin are found in both government buildings and universities. Many visitors are surprised to learn they are open to the public. While the cuisine selections in cafeterias aren't always vast, the price point is always low, giving visitors options to save for more luxurious dinners out in the evenings.
Embracing Berlin's beloved brunch culture is another great way to get the most flavor for your money while you're in town. Brunch is generally enjoyed here at cafes on Saturdays and Sundays and prices range from €10 to €25 (about the same in dollars) on average. Be sure to bring your hearty appetite because brunch in Berlin often means filling up your dish multiple times during your café stay.
Al fresco drinks and eco-friendly apps that make a difference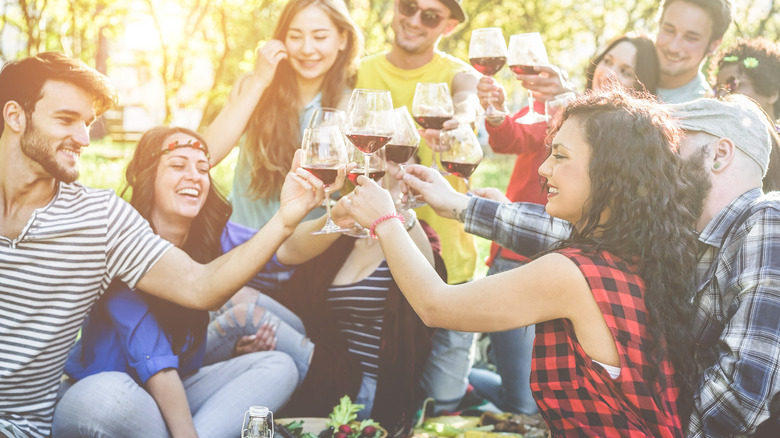 DisobeyArt/Shutterstock
The European Union Agency for Fundamental Rights lists Germany as a country where 16 is the legal drinking age for consuming alcohol. It's also a city where drinking in public is legal. These policies mean many visitors to Berlin can save significantly on beverages during their stay with some planning.
In place of pricier beverage selections at bars or cafes, head to a grocery store and stock up on preferred beverages instead. Once purchased, you can go to one of the city's 2,500 parks and gardens for a drink. Simply settle in and savor a budget-friendly al fresco moment at your leisure.
Berlin is known by many as an eco-friendly city and this reputation can also lend itself to food and drink savings for visitors. Travelers that download apps like "Too Good To Go" for their Berlin visit can get access to deeply discounted purchases from local cafes, grocery stores, and area hotels on food that would otherwise go to waste. App users can purchase surprise ingredient packs at low prices and while the offerings can't be customized, the savings are guaranteed. In some cases, visitors can access ingredients to create a top-notch meal for no more than €4 per person.
A delicious trip to Berlin doesn't have to be expensive. Those willing to try something different could see their meal and beverage funds go significantly further. Be sure to give these strategies a try the next time you're here.