Visiting LA? Consider Flying Into Burbank Or Long Beach Instead Of LAX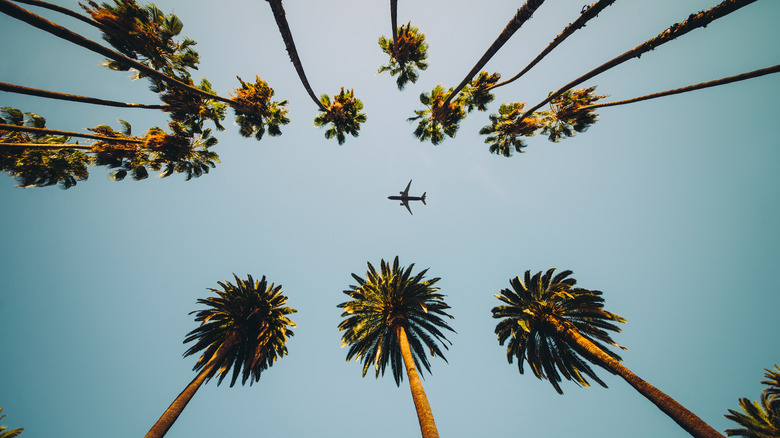 oneinchpunch/Shutterstock
Home to nearly 4 million residents, Los Angeles is the largest city in the state of California and welcomes around 50 million visitors annually. Travelers heading to Los Angeles for work or pleasure will find a dynamic lineup of attractions and activities to enjoy. Home to museums and theme parks as well as beaches and historical stops, Los Angeles has something for everyone to enjoy. Top it all off with great year-round weather and the appeal is that much more evident.
While the destination may be a delight, flying into Los Angeles isn't always as enjoyable, especially for those traveling to Los Angeles International Airport (LAX). Sitting on the Airports Council International's list of busiest airports in the world, LAX saw over 66 million passengers in 2022. Working with 106 airlines and 43 countries, LAX services nearly 40,000 flights each month.
Numbers like these make LAX a popular option while also leading to some difficulties. Many travelers don't enjoy how complicated it can be to reach LAX due to the city's traffic congestion. Others point to notoriously long security lines and confusing terminal designs as reasons to not look forward to arrivals or departures from LAX.
Fortunately, LAX isn't the only option when heading to Los Angeles. Hollywood Burbank Airport (BUR) and Long Beach Airport (LGB) provide travelers with alternatives that are less crowded and possibly more convenient too. Both are worth considering when you're looking for routes that don't take you into the heart of the LAX hustle.
Enjoy fewer crowds and a great location in Burbank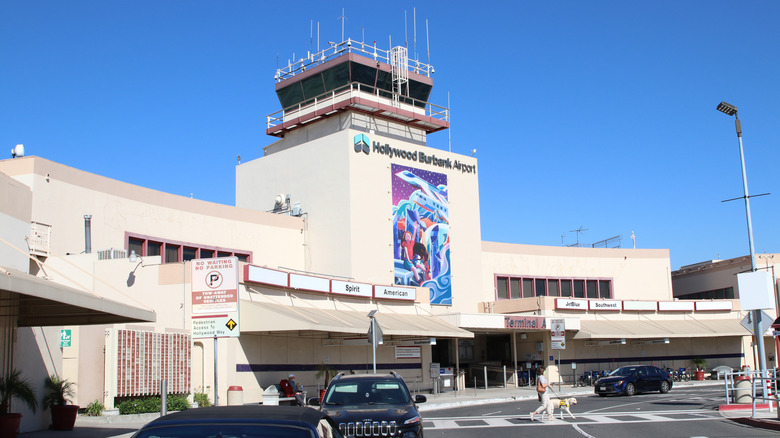 Eric Glenn/Shutterstock
In 2019, a survey from Fodors Travel Guide ranked Hollywood Burbank Airport (BUR) as one of the best airports in the country. The prestigious ranking cited the destination's lower traveler numbers, versatile food options on-site, and affordable parking options as highlights compared to Los Angeles International Airport (LAX). The airport's prime location was also pointed out as a major benefit to flying into BUR over LAX.
Depending on the time of year travelers fly, prices might be higher flying into BUR. However, knowing there are fewer crowds to contend with and that travel options into the city will be less daunting can make all the difference in the experience. BUR is situated just 12 miles north of downtown Los Angeles which puts travelers within easy reach of exciting tourist destinations immediately upon arrival.
The airport is served by eight commercial airlines, all of which depart from two convenient terminals. Travelers will likely appreciate that each terminal has its own security checkpoint, cutting down on time in line. In total, there are a mere 14 gates to navigate at BUR.
Once travelers arrive at BUR, they'll find easy options for transportation available to downtown Los Angeles as well as nearby Pasadena and Glendale. Metro Bus and BurbankBus provide services departing from the Regional Intermodal Transportation Center on-site. There are also 10 rental car companies that operate at BUR. Right across the street from the airport, travelers can access Amtrak and Metrolink stops as well.
Sunshine and a convenient setup await in Long Beach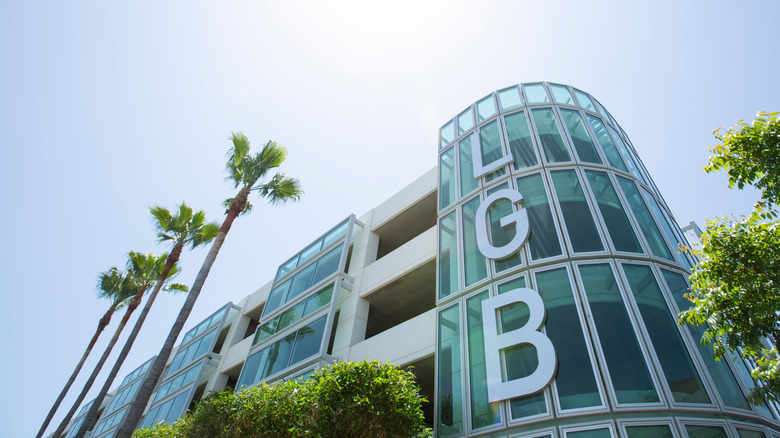 Matt Gush/Shutterstock
Long Beach Airport (LGB) is another inviting alternative to Los Angeles International Airport (LAX). LGB provides passengers with a sunny experience and a comprehensive layout that's easy and quick to traverse. The airport hosts just 11 gates, all of which are lined up along the same concourse.
It's only a 10-minute walk from the furthest gate at LGB to the baggage claim and there's plenty to enjoy looking at along the way. Floor-to-ceiling windows throughout the main concourse offer up a prime vantage point over the runways and tarmac. At the same time, these windows flood the airport with natural California light.
As with Hollywood Burbank Airport (BUR), when flying through LGB, there's a noticeable lack of jetways. Instead, passengers board and disembark planes outside. This is a fun and nostalgic way to fly as well as a chance for travelers to soak up every last ounce of Southern California sunshine.
LGB partners with three airlines and serves 24 nonstop destinations. There are multiple shops and restaurants on-site for travelers as well. LGB functions at a relaxed pace and sees less than 10,000 people a day pass through. There are convenient car rental options right on-site and the airport's location allows travelers to access downtown Los Angeles without having to face the same traffic as LAX.
Flying to Los Angeles doesn't have to be stressful. Alternatives to LAX give travelers options to improve the experience. When fewer crowds and a slower pace sound good, BUR or LGB might be right for you.