When It Actually Makes Sense To Book Through Costco Travel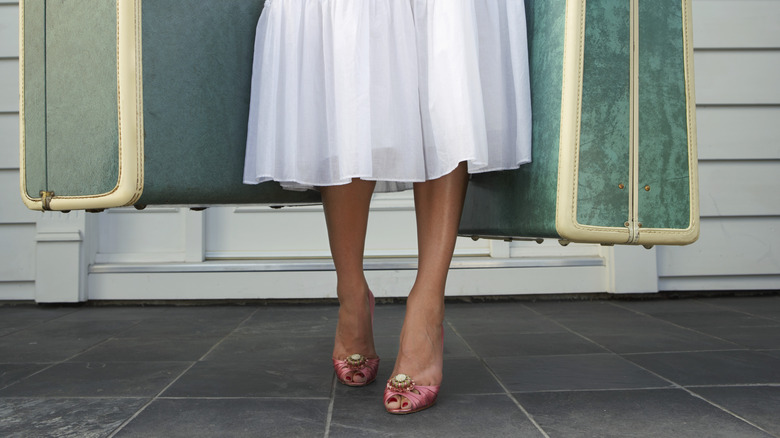 Noel Hendrickson/Getty Images
When you think of Costco, you probably think of 36-pack toilet paper palettes, affordable home goods, wholesale-priced groceries, and if you're not a Costco member, enviable gas prices for the last few years. A favorite of small businesses and large families alike, the big-box superstore is known for its value prices and buy-in-bulk offerings. One surprising perk of a Costco membership is that the business also operates its own in-house travel agency.
If you're a card-holding Costco member, then you might already be familiar with Costco's vacation packages, as they're typically advertised in the stores. But, if you're not already a Costco member, then its travel agency could be a reason to finally join.
Much like everything else in Costco's world, the company leverages its bulk-buying power to negotiate travel rates, especially when bundling travel services or planning group vacations. Like buying retail at Costco, its vacation planning service has its pros and cons. But when convenience is king, you may want to consider Costco's warehouse club kingdom. 
You'll need to be a Costco member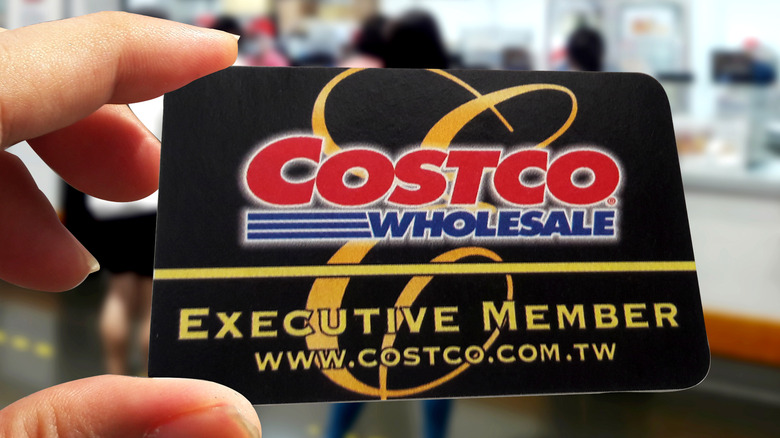 Andy.LIU/Shutterstock
To utilize Costco Travel, you do need a Costco membership. Currently, an annual Costco membership costs $60, while a Gold Star Executive membership costs $120 annually. Once you're a member, you can take advantage of Costco Travel's easy-to-navigate vacation planning. And "easy" truly is the operative word.
Like other online travel agencies, Costco Travel partners with premier airlines, car rental companies, hotel chains, cruise lines, and other vacation-makers to help you find travel discounts when purchasing group travel arrangements or bundling services together. Again, the convenience of one-stop shopping through Costco Travel is a major draw of the travel agency.
While you may associate Costco with value shopping and rock-bottom prices, it's important to note that Costco Travel is actually more bargain luxury than bulk toilet paper low prices. However, choosing a Gold Star Executive membership may help offset the "luxury" price tag a bit. A Gold Star Executive status can earn you up to 2% in travel rewards, maxing out a $1,000 rebate. 
One-stop shop for travel planning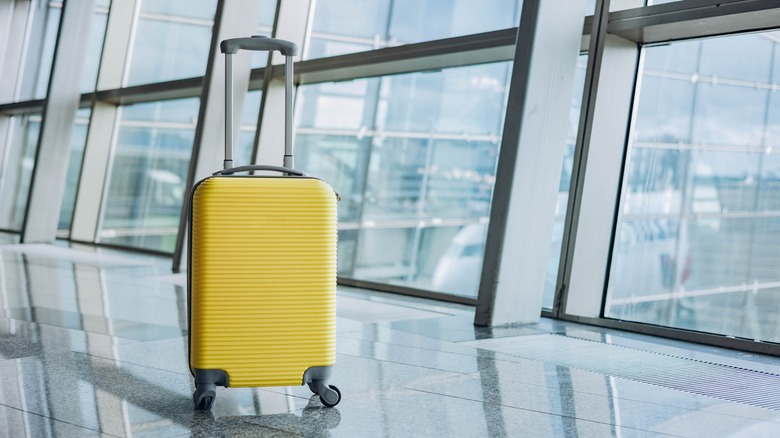 SmLyubov/Shutterstock
Much like Costco's retail stores, Costco Travel partners with premium, vetted brands to help ensure high-quality vacation packages. While this may not translate to bottom-barrel prices, the overall costs of the semi-luxe travel packages are typically comparable to other online travel agencies within the price range. If you're happy to spend a little extra, then Costco Travel's click-to-buy simplicity can help you easily (and quickly) create a somewhat lavish vacation.
After you choose a destination on the Costco Travel website's drop-down menu, you're met with a list of default vacation packages, which typically includes the hotel, airport transfers, any included activities, and flights (if required).
From here, you can filter the vacation packages by price, hotel ratings, flights, and other considerations to accommodate your preferences. You'll also see "Included Extras" tags on some vacation package results, which often detail additional perks and rebates for Gold Star Executive members. And truly, that's about it. Simply choose your ideal vacation package and bon voyage!
Assured quality with name-brand partnerships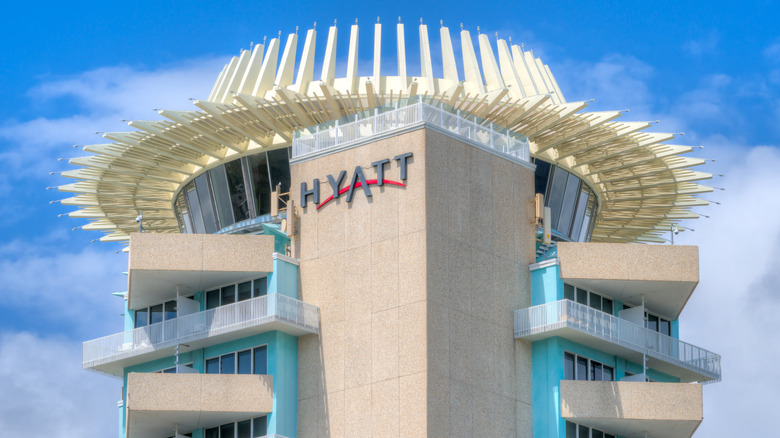 Ken Wolter/Shutterstock
If you're someone who appreciates picking a destination and then mentally (and physically) checking out quickly, you'll appreciate Costco Travel's one-stop shopping prowess. But if you're a bargain-bin shopper who enjoys finding the best possible deal, you'll probably find the travel packages a bit costly. And that's because they are.
Costco Travel only creates travel packages through partnerships with select, brand-name companies. For example, Costco partners with Fairmont, Hyatt, InterContinental Hotel Group (IHG), and other luxury-leaning hotel chains. While Costco Travel works with a number of airlines, you won't find budget carriers, such as JetBlue, Spirit, Norwegian, or even SouthWest. And the travel agency only partners with four rental car companies: Alamo, Enterprise, Avis, and Budget.
By partnering with select quality brands, Costco Travel helps ensure its vacation packages meet a certain standard of quality. But much like the convenience of one-click travel planning, Costco Travel's quality assurance comes with higher price tags. 
Prioritizing convenience over customization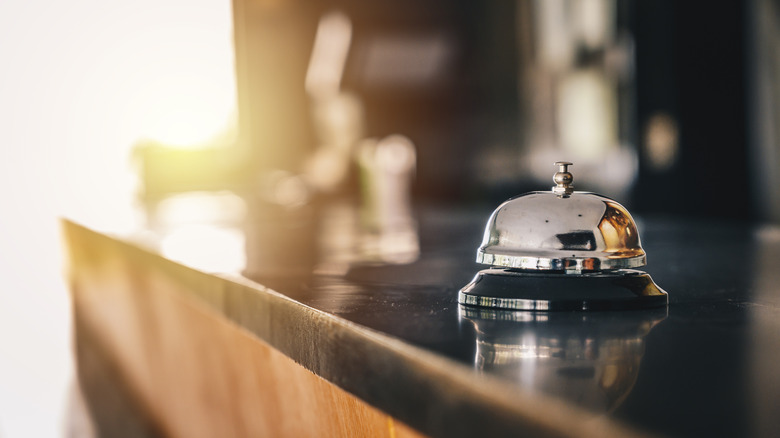 Boyloso/Shutterstock
Staying solely at top-notch accommodations and avoiding budget airlines will certainly add a premium to your vacation package. But the higher price isn't the only drawback of creating a vacation through Costco Travel. On one hand, name-brand partnerships ensure a level of quality. On the other hand, the limited amount of Costco's partnerships can really hamper any creative travel planning. This DIY hand may feel a bit shackled when it comes to customizing the ideal vacation. 
For instance, most Costco Travel hotels will be popular, large, and located in the most popular (or touristy) areas. While some vacationers may prefer this, other travelers may find limited, on-the-beaten-path accommodations both overpriced and underwhelming.
By planning a vacation through Costco Travel, you won't be staying in boutique resorts with a quirky atmosphere. While not an issue for all travelers, the somewhat cookie-cutter vacation packages that Costco Travel creates probably won't pair with everyone's cup of tea. 
Costco Travel is like, well, Costco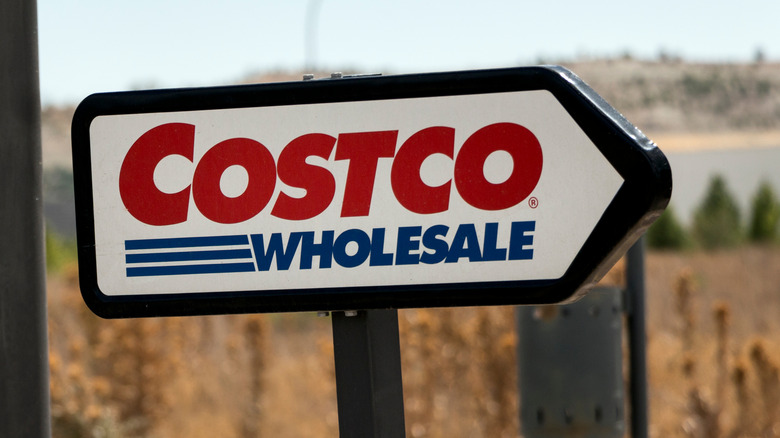 Manuel Esteban/Shutterstock
The benefit and value of Costco Travel mirror the benefit and value of Costco warehouses. Of course, you could visit a home goods store, clothing store, and grocery store separately, or you could save time by going to Costco. Similarly, when planning a vacation, you could cobble together a vacation (by visiting different "stores") or bundle the trip to save time and effort through Costco Travel's super-simple platform.
Also, if you're shopping for your business or large family, you can save time by purchasing in bulk, and when that bulk purchase is assured quality, you can strive to then find value in name-brand products — like at Costco.
If you're planning a vacation for a large family, business colleagues, or a group of friends, you'll similarly need to ensure a certain quality standard. That's when Costco Travel may outshine other travel agencies. While the vacation package may not be the cheapest, you may find the most value within this tier of travel. It's not Whole Foods travel prices, but you'll still need a membership.