What Is The Average Cost Of Buying A Timeshare?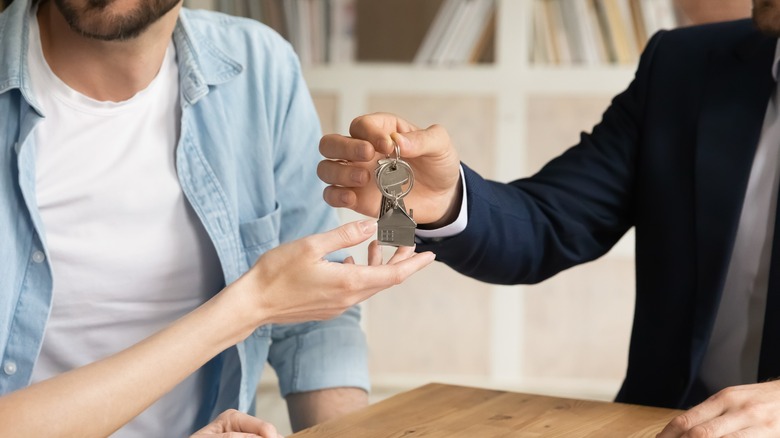 fizkes/Shutterstock
Timeshares provide frequent vacationers a taste of owning a vacation home at their favorite destination for at least one week per year. Often featuring spacious accommodation, timeshares are usually apartments or condos, but they can also be a family home, lodge, or other types of property. Plus, they are also typically located in a desirable destination.
However, unlike vacation homes, you won't be the only one to own or use the timeshare unit when you purchase or rent it. And while some salespeople might market them as investments, they aren't. They're more of a lifestyle purchase as they don't appreciate in value or produce income like other investments. The Federal Trade Commission (FTC) says their value lies in being "a vacation destination, not as an investment."
In addition, there's also the issue of cost. How much do you actually pay for a timeshare? Most people are familiar with the upfront cost or the price of a unit when you buy it, but there are other costs involved in owning a timeshare too.
Upfront cost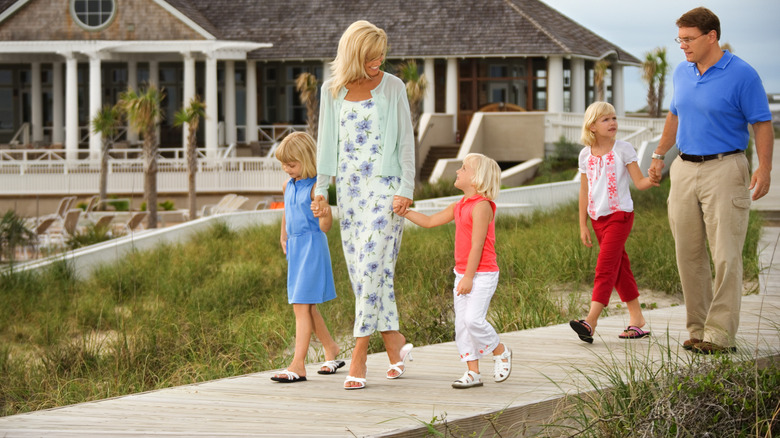 Jupiterimages/Getty Images
Investopedia describes owning a timeshare as a "repeatable vacation," which basically means you're spending money on something that won't have any return on investment. When you own a timeshare, you'll need to pay for the privilege to stay for a week or more per year in the same place when you vacation to a particular destination — even when you don't use it. So, it's really paying for your vacation on repeat each year. Whether or not you take that one-week vacation doesn't matter; you'll still need to pay for it.
According to the American Resort Development Association (ARDA), the average price of a weekly timeshare interval is $24,140. Compare that to the $429,000 average price to buy a vacation home (per Forbes) or the $355,700 average price of a condo in May 2022 (via Bankrate). If 52 people owned or shared these properties, as is the case of timeshares, each share would only amount to about $6,840 to $8,250 — a far cry from the more than $20,000 you shell out for your 1/52 portion of a timeshare. However, you can use the timeshare for the entire time you own it. So, after spreading out the upfront cost to acquire it, owning a timeshare might be beneficial or advantageous for you.
Other costs of owning a timeshare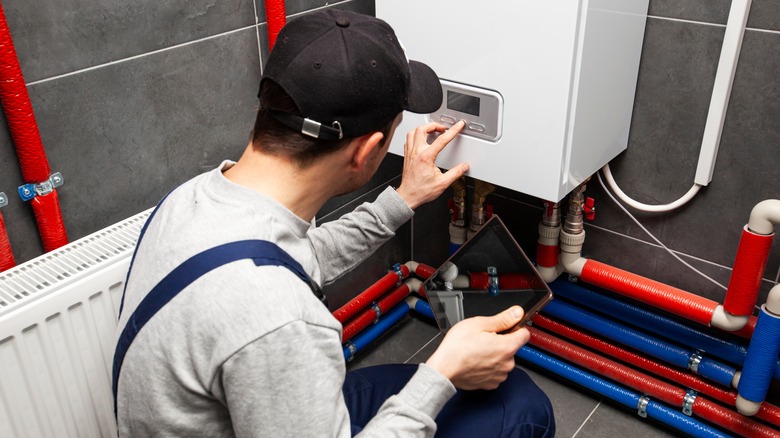 Skylines/Shutterstock
Again, you buy a timeshare for the privilege to vacation in the same property year after year. With that privilege comes the obligation to pay for the property's management and upkeep. These recurring costs come in the form of maintenance fees and taxes that you need to pay annually. There might even be some one-time fees, such as repair costs after a storm, for instance.
Cost varies depending on the size of your timeshare, its location, brand, and when you purchased it. But, according to the American Resort Development Association (ARDA), the average maintenance fee in 2018 was $1,000, with a studio having an average maintenance fee of $640 and a three-bedroom unit having an average maintenance fee of $1,290.
You also need to pay property taxes, which typically increase annually. Unexpected repairs on the property can require you to pay an assessment fee, while transfer and recording fees, which you'll need to pay if your timeshare is part of a resort property, can set you back thousands. Plus, if you financed your timeshare, interest rates can reach 20%, according to Quicken Loans.