What Is A Closed-Loop Cruise And Do You Need To Pack Your Passport?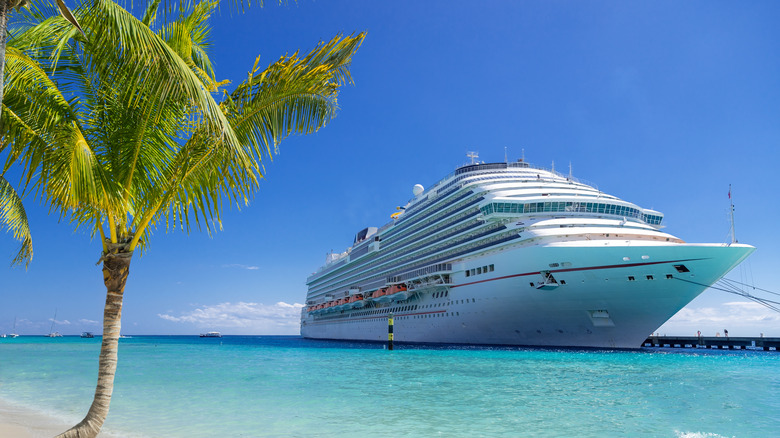 NAN728/Shutterstock
Travel by train, vehicle, or airplane has its perks, but adventurers looking for time on the waves often choose to cruise instead. Luxury and fun on the high seas continue to be something that increasingly appeals to travelers worldwide. It's projected that by 2028, the global cruise market will become an industry worth over $15 billion.
Some of this market growth can be attributed to the cruise industry's commitment to customized sailing. Travelers have more options than ever when it comes to themed cruises designed to focus on health, adventure, or family fun. Travelers can also enjoy a variety related to the type of cruise they book with ocean cruises, river cruises, and casual, and luxury experiences alike all readily available.
Over 30 million passengers globally choose to cruise each year. While the Caribbean and the Bahamas top the list of popular destinations, the Mediterranean follows closely behind, as well as Alaska, Australasia, and mainland Europe.
There are currently more than 2,000 ports worldwide for travelers to explore. However, before boarding a ship with international destinations on the itinerary, it's likely the right identification is required. The U.S. Department of State Bureau of Consular Affairs recommends all travelers departing from the U.S. have a passport book in hand.
The exception to this rule is the closed-loop cruise. Ships within this category must satisfy strict regulations to achieve closed-loop status. Once they do, it's a cruise option that can be a viable solution for those who aren't passport holders.
A route to cruising passport-free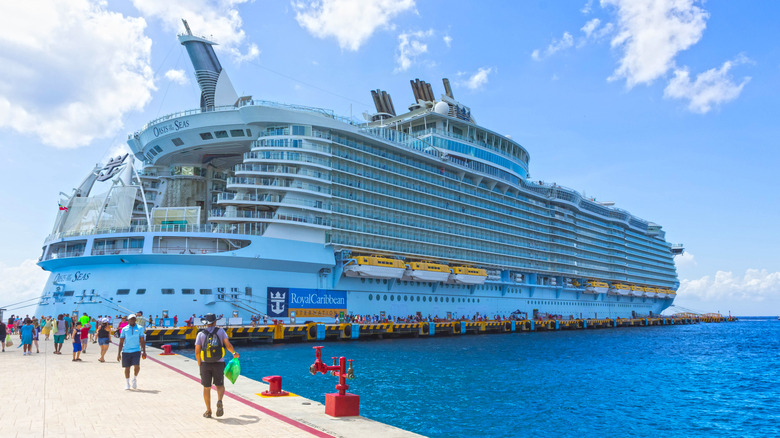 Solarisys/Shutterstock
U.S. Customs and Border Protection defines a closed-loop cruise as one that both begins and ends at the same U.S. port. As long as these cruises return to the place they started, they can cruise to destinations such as islands and territories that are within proximity to the continental United States. These destinations often include Canada, Mexico, Bermuda, and the Caribbean.
There are some real advantages for travelers booking a closed-loop cruise. Because these cruises start and end at the same port, those flying in to board their ship can easily book round-trip flights. Passengers driving in will find that options to park directly at the point of departure can make the trip that much more convenient.
Additionally, U.S. travelers on closed-loop cruises won't typically have to worry about having a passport to enjoy the experience. Instead, U.S. Customs and Border Protection allows U.S. citizens 16 and older to enter and leave the country using alternative proof of citizenship. Approved forms of identification include a birth certificate or a government-issued photo ID, with additional documentation requirements in place for travelers 16 and under.
Closed-loop cruise considerations to keep in mind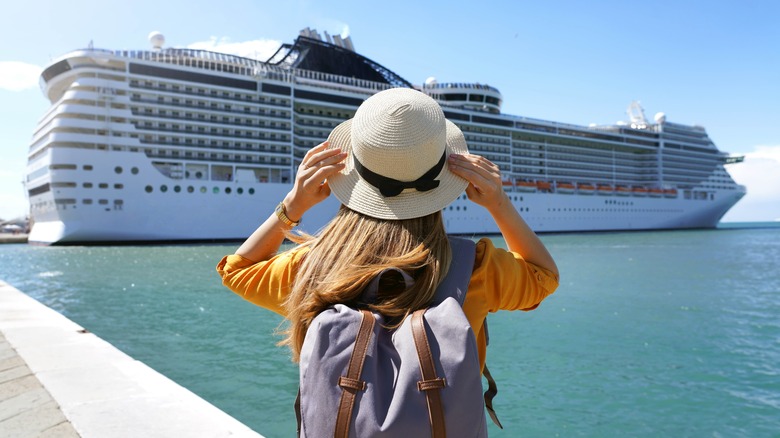 Zigres/Shutterstock
Exploring Alaska, Mexico, Grand Cayman, the Caribbean, or the Bahamas on a closed-loop cruise can be thrilling. It can also be a convenient option when passport-free travel is a priority. That said, there are always important exceptions to consider when it comes to passport requirements and a closed-loop cruise is no different.
A prime example would be if a closed-loop cruise stops at a port of entry on the island of Martinique. This destination requires all U.S. citizens to hold a valid passport to enter the country. Passengers without a passport would be required to stay onboard the ship at this point in the cruise which could put a damper on the fun if it's something unexpected.
Another consideration to keep in mind is that it is cruise line policy to depart on time at all times. Passengers who don't keep track of the ship schedule while exploring ports of call face the real possibility of being left behind. When this happens, passengers are responsible for flying themselves home or to the next port of call. Unlike closed-loop cruises, airlines do require passports for international travel, which can prove to be a difficult scenario for those cruising without this form of identification.
For those without a passport, a closed-loop cruise can be a great option. Simply make sure to double-check your itinerary and the U.S. Department of State website before departure. This will ensure setting sail is as stress-free as it should be.