See Seattle's Cityscape From A New Perspective With A Cruise On The Puget Sound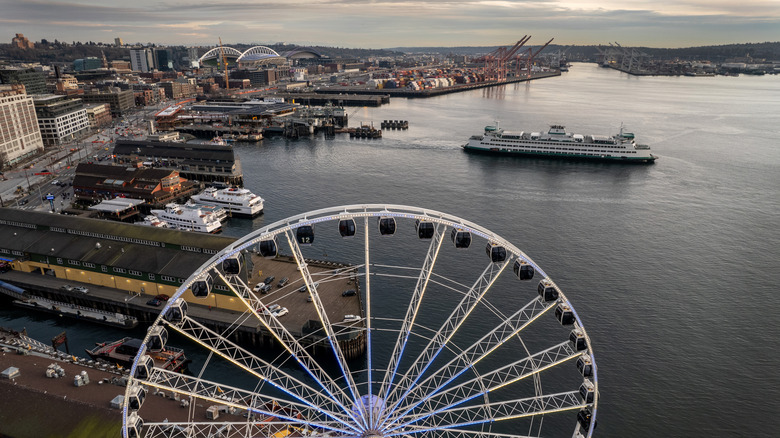 John Moore/Getty Images
Seattle is home to a plethora of outdoor activities — not to mention the nightlife, and culture. This Pacific Northwest gem is a magical place that offers no shortage of adventure. If exploring the outdoors is of interest, you're in the right place. A trip along the Puget Sound is the perfect way to see the city's unique skyline and bask in all its beauty.
Argosy Cruises has been leading tours in Seattle for over 70 years, and among their offerings is the Harbor Cruise, which will give you a great view of Seattle as well as impeccable views of the Cascade and Olympic Mountain ranges and Mount Rainier (weather permitting), along the Puget Sound. You might even see some wildlife. The tour lasts about an hour and departs from Pier 55 on the Seattle Waterfront. This particular cruise continues to rank high amongst guests. In fact, 94% of visitors recommend adding it to your itinerary.
If you're wanting a cruise that goes into a little more detail, the Locks Cruise is longer (two hours) and goes in-depth on Seattle history (especially its status as a working waterfront). You can even visit the Ballard Locks, which welcome about 50,000 vessels per year. If you time your visit right, you might even see some of the thousands of salmon who utilize the locks' "fish ladder" to return to their spawning grounds.
Make the most of your trip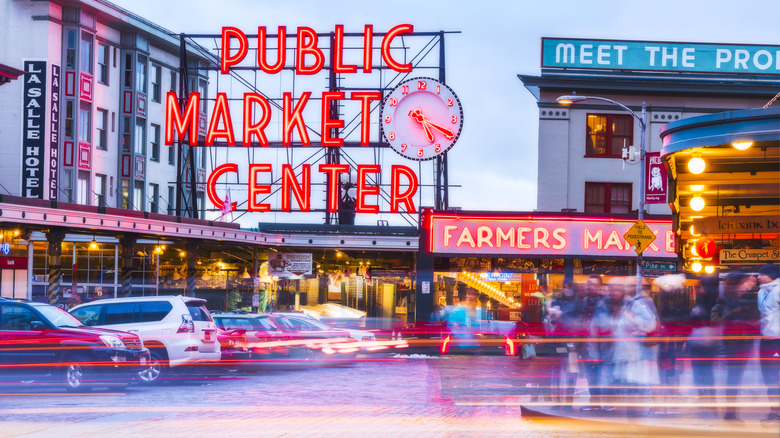 Checubus/Shutterstock
There are a lot of must-see attractions in Seattle, however, the Harbor cruise from Argosy ranks top on our list for good reason. Not only will guests receive impressive views of top destinations, such as the skyline and the pier, it's all done in style in comfort. Guests will board the vessel and embark on the narrational cruise that uncovers the many wonders and lesser-known facts about Seattle. The in-depth history of the impressive buildings surrounding the waterfront as well as an understanding of the importance of the Puget Sound and how it impacts the shipping and fishing industries will give you the chance to see the city from a different perspective. 
To make the most of your time and see the top sites including the Harbor Cruise, consider purchasing the Seattle City Pass, which bundles five of the city's top attractions for one budget-friendly price of $115.00. By purchasing the pass, visitors can gain admission to other top attractions in Seattle such as the Space Needle, Seattle Aquarium, and more.
Whether you have a few days to explore the Emerald City or you're short on time there is something special about taking in the view from Puget Sound.