12 Tropical Vacations Perfect For Escaping Winter's Wrath
Old Bahama Bay Resort & Yacht Harbour
12 Tropical Destinations Perfect for Escaping Winter's Wrath
The following 12 beach destinations represent an array of vacation opportunities for all types of travelers in need of an escape from winter's cold, harsh wrath. From the shores of Columbia to Florida's Gulf Coast, warm sand and bright sun awaits no matter which destination you choose. 
Punta del Este, Uruguay
Known as the St. Tropez of Uruguay, according to Trip Advisor, with its pristine beaches and luxurious resorts, Punta del Este makes for the perfect wintertime escape. And whether you're interested in lounging lazily by the beach or embarking on an active adventure, you'll have plenty of options to choose from. Try kitesurfing in Jose Ignacio, surfing in La Barra or simply enjoy a long, leisurely jog along the shore. 
Iguazu Falls, Argentina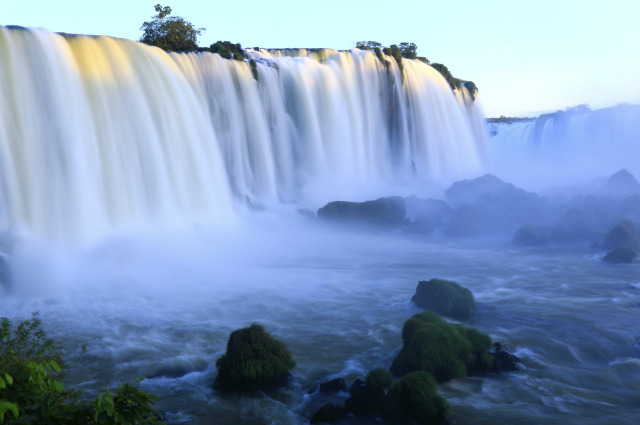 iStock/Thinkstock
These unspoiled falls in South America don't fit the parameters of a traditional tropical getaway, but the area does lend a unique chance for travelers to experience two countries in one hike. "You need to visit from both sides," says TravelTart.com blogger Anthony Bianco. "Argentina provides the best close up views, with the Brazilian side the best panoramic views, and facilities on both sides are very good."
Cartagena, Colombia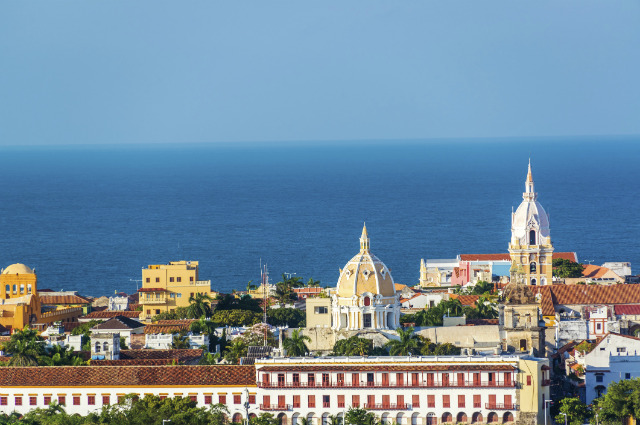 iStock/Thinkstock
This coastal fishing village will delight you with history, adventure and of course, warmth. Greg Geronemus, co-CEO of smarTours, a guided tour company that takes Americans to Colombia, recommends setting out on a day trip to the Rosario Islands where you can choose from adventurous activities like snorkeling, SCUBA diving, hiking, biking and more.
West End, Grand Bahama Island
The Old Bahama Bay Resort in West End offers visitors a classic island escape with an adventurous twist. With everything from fishing and bird watching to dolphin tours and golf, there's truly an activity for every type of adventure-seeking spirit. Most highly recommended are the resort's stingray feeding tours, shark diving trips and a unique eco-tour excursion that takes experienced snorkelers through St. John's Wreck, a 16th Century Spanish Galleon.
Palau
A small island in the western Pacific Ocean, getting to Micronesia's Palau may not be an easy trek (it's actually not far from Guam), but it's certainly a unique and unrivaled destination for those who wish to escape far, far away from all signs of winter. Of particular interest is adventure tour operator Boundless Journeys' extraordinary sea kayaking and snorkeling trip in the Rock Islands where you'll "paddle to hidden marine lakes, hike to waterfalls deep in the rainforest, and discover remnants of World War II archeology."
Negril, Jamaica
Island Outpost's collection of luxury hotels in Jamaica offers a wide range of unique escapes to choose from. Health conscious vacationers headed for Negril might most enjoy a stay at The Caves, a 10-acre all inclusive resort home to cliff-side accommodations with breathtaking beachfront views and complimentary yoga classes that provide the opportunity to practice while overlooking the ocean. 
Riviera Maya, Mexico
As home to the world's second largest coral reef, Riviera Maya is a top spot for divers and snorkelers in search of an unrivaled underwater landscape. A stay at the area's Grand Residences Riviera Cancun opens the opportunity for plenty of on-site activities and nearby adventures include snorkeling along a cenote (or underground river), forest zip lining and the chance to visit and explore ancient Mayan ruins. 
Charlotte Harbor and the Gulf Islands, Florida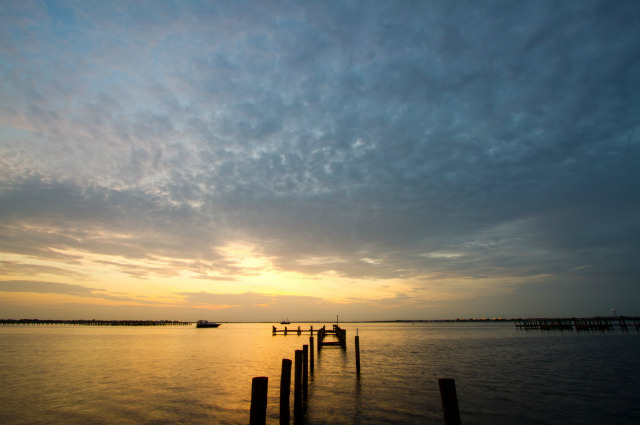 Shutterstock
Maybe Florida isn't technically "tropical," but this easy-to-get-to beach destination still offers plenty of sand and sunshine. Recommended especially for vacationers over 50 with an appetite for the great outdoors, Charlotte Harbor & the Gulf Islands is considered an ecotourism hot spot and offers an array of activities like sailing, fishing and shopping, but without the typical tourist-y Florida crowds.  
Belle Mont Farm, St. Kitts
This warm-weather, island getaway features a collection of 84 guesthouses situated on an organic farm. The Belle Mont Farm experience is all about sustainability. Lodging here features open verandas, private infinity pools, al fresco bathrooms with rainwater showers, fridges stocked with fresh local products and "other subtle modern touches, proving that sustainability does not have to come at a cost to guest comfort." 
Mauritius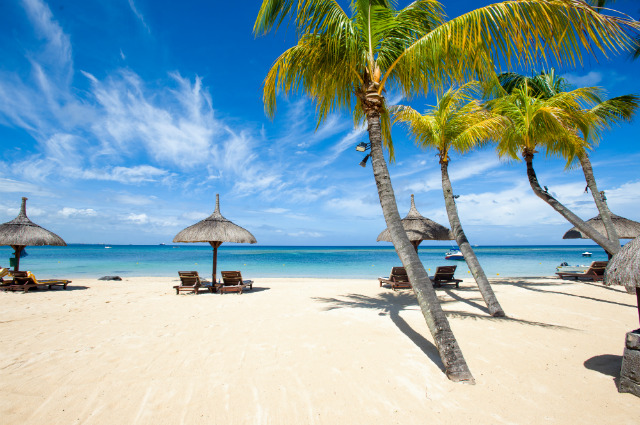 Shutterstock
Situated in the Indian Ocean Southeast of Africa, Mauritius boasts bright blue waters, warm white sands and tropical temperatures all year long. Recommended as an ideal destination by Eric Gnock Fah, co-founder of travel concierge site Klook.com, it's considered somewhat of an adventure sport paradise, the island offers thrilling attractions like skydiving speed cruising and most popular of all, big game fishing. 
Aulani Disney Resort, Hawaii
Families in search of a classic island getaway should look no further than Disney's Aulani Resort on Hawaii's O'ahu island. With exciting and educational excursions that include everything from surfing to horseback riding, a vacation here guarantees a fun time for the entire family and even more importantly, unforgettable memories.
Saint Louis, Guadeloupe
For vacationers on a budget, Hovelstay.com (an Airbnb type site that lists non-luxury lodging options) offers an authentic island experience in Guadalupe for around $20 per night. With a cozy tent located in a private garden as your home, you'll be within walking distance of magnificent hiking trails and just a 10 minute drive from exquisite Caribbean beaches.