The 12 Best National Parks For Fall Foliage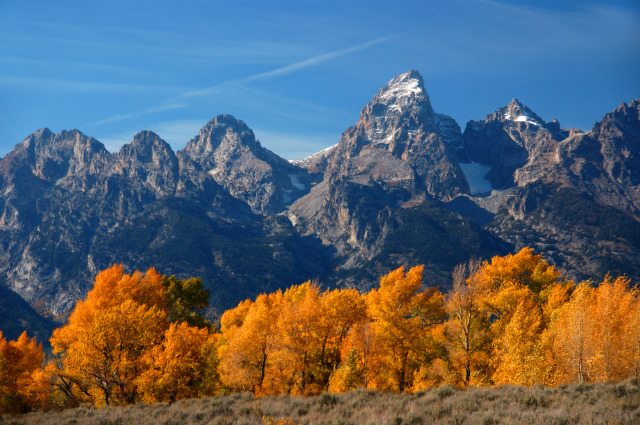 Shutterstock
The Best National Parks for Fall Foliage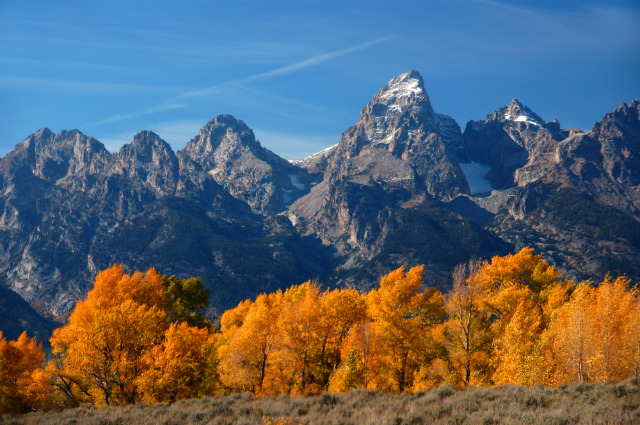 Shutterstock
While you can't go wrong picking a national park to visit this fall, some offer a better view of the changing leaves than others. Of all the national parks in the U.S., here are 12 parks whose fall foliage never fails to impress. 
Denali National Park—Alaska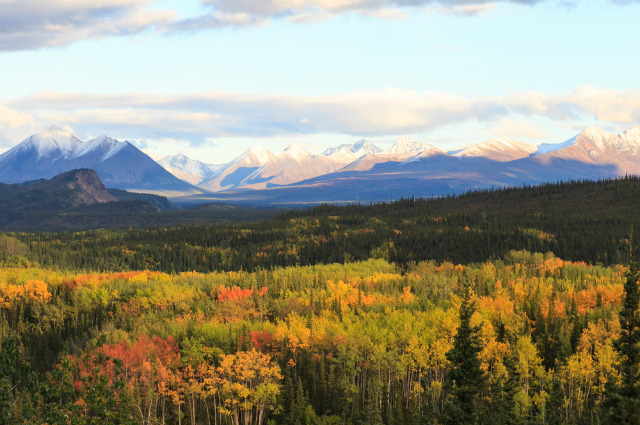 Shutterstock
If you thought Alaska was all ice and snow, you need to see Denali in the short-but-sweet season of fall. Although Denali has an earlier autumn season than most other parks, it's foliage display is at least as spectacular as parks in the lower 48—if not more so. When visiting be mindful of the moose and caribou preparing for winter and be sure to set aside at least a week if you hope to see a good deal of the six million acre park.
Cuyahoga Valley National Park—Ohio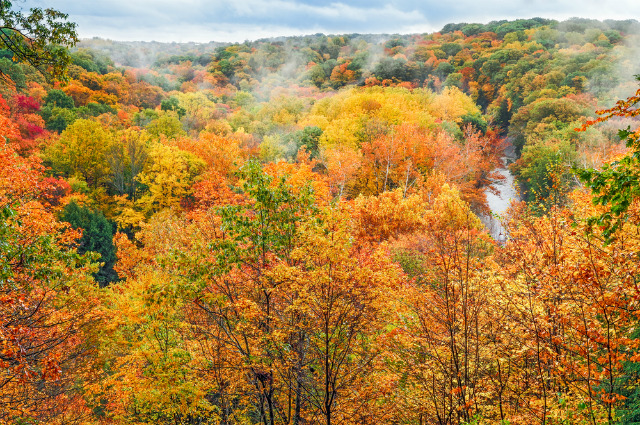 Shutterstock
This popular national park is perhaps the most underrated when it comes to fall foliage. Take the park's scenic railroad or hike and bike some of the parks more than 120 miles of well-maintained trails. Visit in late October, not just to see the leaves, but to catch a glimpse of one of the many waterfalls, historic canals or eagles, as they nest in the park.
Rocky Mountain National Park—Colo.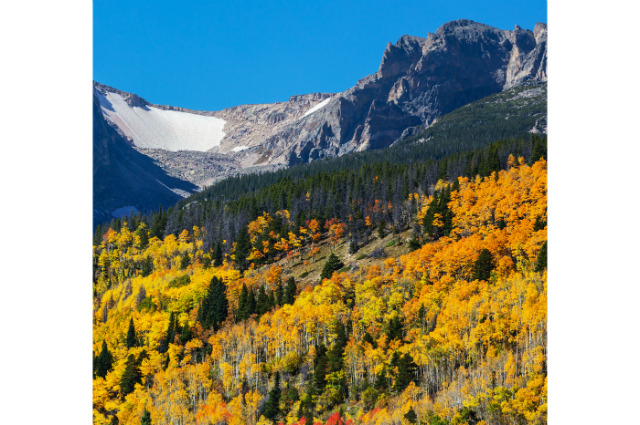 Shutterstock
Stunning views from mountain peaks and wildlife sightings are two big incentives for those considering a visit to Rocky Mountain National Park in the fall. And with 355 miles of hiking trails fit for all skill levels (many are even kid-friendly), there's nothing quite like seeing the Rockies on foot. Hike up to Flattop Mountain for panoramic views of changing leaves and keep an eye out for elk and bighorn sheep, as they are particularly active in the fall.
Great Smoky Mountains National Park—N.C. and Tenn.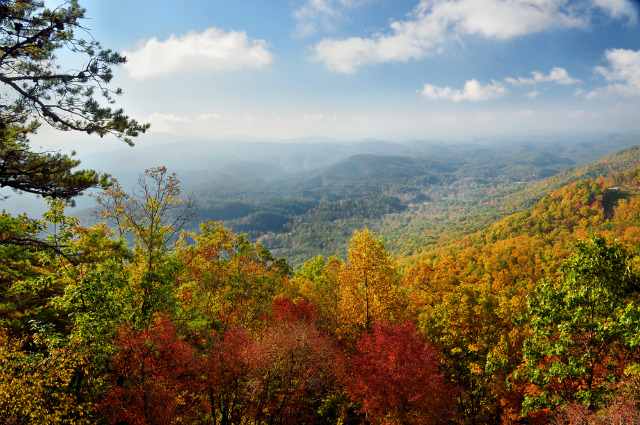 Shutterstock
The most visited national park in the country and one of the most beautiful spots in the southeast, Great Smoky Mountains National Park is arguably best experienced in the fall. The park famous for its fall color display is easily accessible for everyone. Although there are no shortage of trails in this magnificent 522,419-acre park, most people take in the view from the scenic highway that runs along the mountains and affords breathtaking photo opportunities. The best time to see the changing leaves at their best is typically from mid-October to early November.
Zion National Park—Utah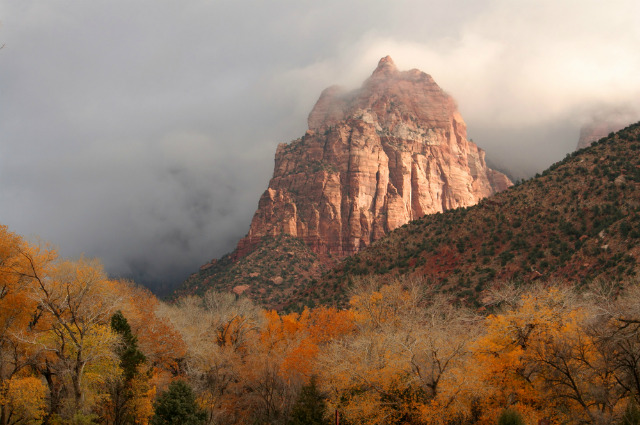 Shutterstock
When it comes to Zion National Park there's a lot to love—especially in the fall. From September into November, leaves in the park change in time with the drop in elevation, giving visitors incredible views throughout the season. The phenomenon of changing leaves alongside striking pink and red rock formations is enough to impress any traveler, but when you visit at sunset, the fading sunlight adds a surreal red filter and makes the whole scene even more spectacular.
Yosemite National Park—Calif.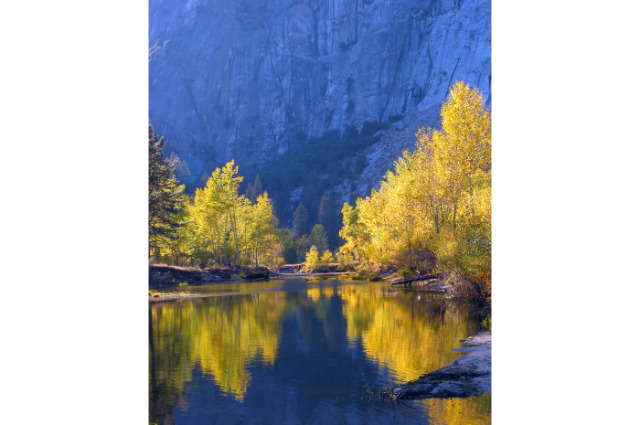 Shutterstock
One of the most popular parks in the nation, Yosemite isn't typically recognized for its fall color, but it's certainly worth seeing. Visitors in the fall will benefit from fewer crowds and pops of color that typically show in late October, among trees that retain their green color. As the fall progresses into November, though, keep in mind that snow can cause closures so it's a good idea to call ahead.
Acadia National Park—Maine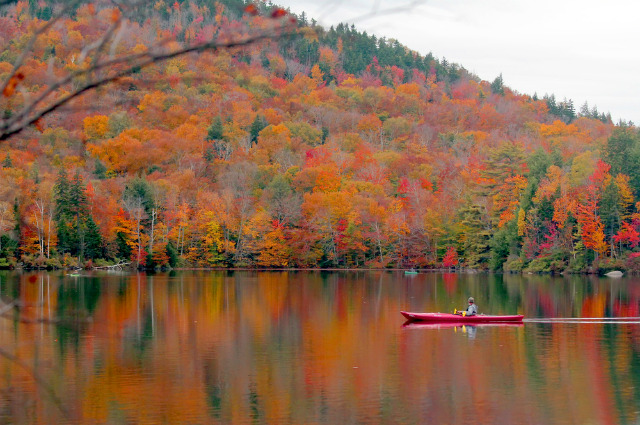 Shutterstock
Acadia, one of the most scenic spots on the East Coast, is particularly spectacular in the fall. The park with a little bit of everything—from mountains to forest and the coast—is one of the most notable fall foliage spots in the country, so don't expect to be alone on the weekends. But with views from high peaks overlooking dramatic rocky coastline and dense forest, which changes color rapidly in October, you won't be disappointed. Explore the park and watch the array of wildlife prepare for winter.
Grand Canyon National Park—Ariz.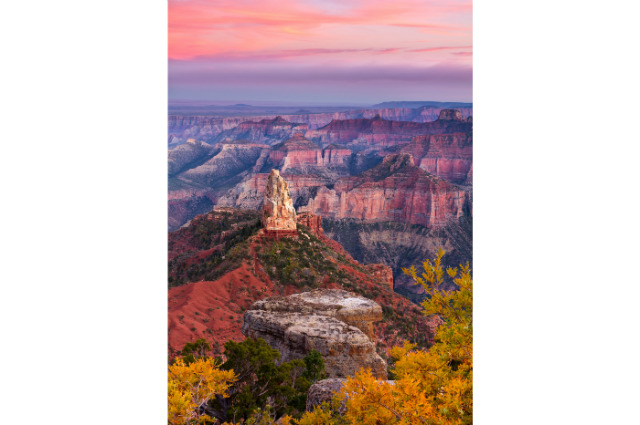 Shutterstock
The second most visited national park in the country, the Grand Canyon sees millions of visitors each summer, but the best time to take in views of cutaway gorges is in the fall. Lighter crowds are an obvious draw, but the lesser-known perk of changing leaves adds to the unbelievable view. Head to the North Rim for the best view of yellow and orange leaves, but keep in mind that access to this part of the park tends to close in mid-October, so plan accordingly.
Shenandoah National Park—Va.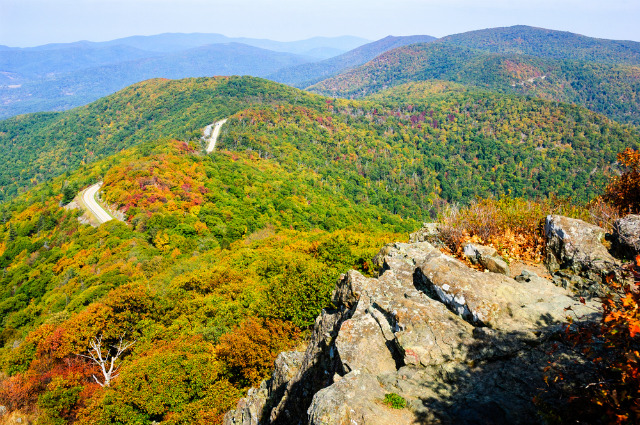 Shutterstock
Cyclists will find themselves right at home in this park full of trails, leaves and a festival dedicated to fall biking. The 25th Annual Shenandoah Fall Foliage Bike Festival, taking place from Oct. 16 to 18 this year, brings together more than 600 cyclists of all skill levels. The beautiful changing leaves and more than 500 miles of trails will keep any hiker or cyclist busy all season.
Grand Teton National Park—Wyo.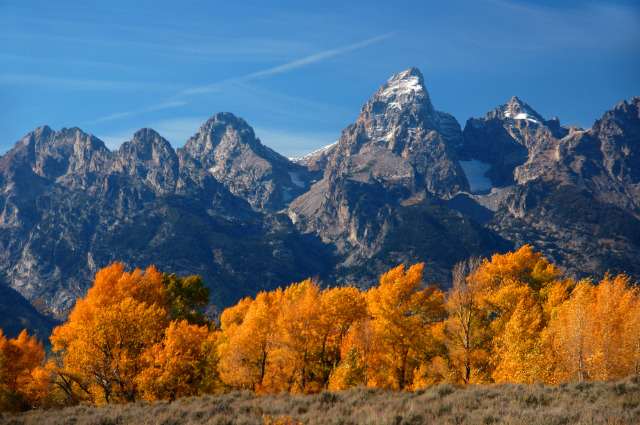 Shutterstock
Grand Teton has it all—a 40-mile long mountain range, calm lakes and rivers and a unique display of fall foliage. Instead of seeing mostly deep hues of orange, red and maybe even purple, a visit to this park will give you a look at golden yellow leaves. The golden leaves of aspens and cottonwoods are reflected in the lakes with a mountainous backdrop—it's a scene that makes a visit to Grand Teton well worth the trip.
Mammoth Cave National Park, Ky.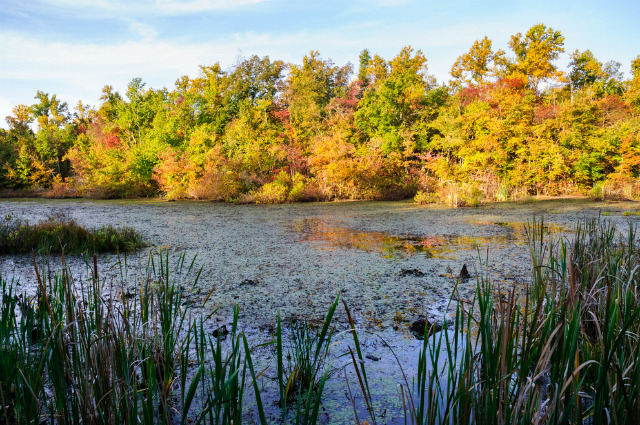 Shutterstock
Best known for its sprawling underground cave system, Mammoth Cave National Park has plenty to offer above ground too, especially in the fall. From paddling on the Green River to hiking more than 70 miles of backcountry trails, Mammoth Cave is a great park, made even more incredible by the changing leaves of fall. 
Glacier National Park—Mont.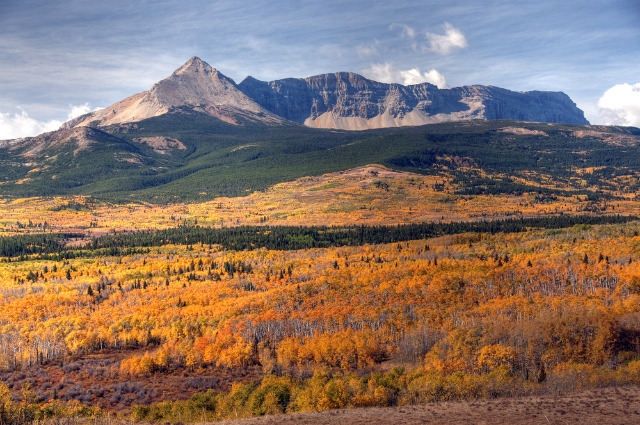 Shutterstock
This "hiker's paradise" is best in the fall when the leaves are undergoing magnificent changes and wildlife is out in preparation for winter. The park has more than 700 miles of hiking trails, which are even more serene in the fall, when the crowds of summer have died out. Hike the Summit Trail during peak foliage season (mid-September to mid-October) and you'll be rewarded with the most magnificent views.