The Best Time Of Year To Visit Redwood National Park For The Perfect Hiking Weather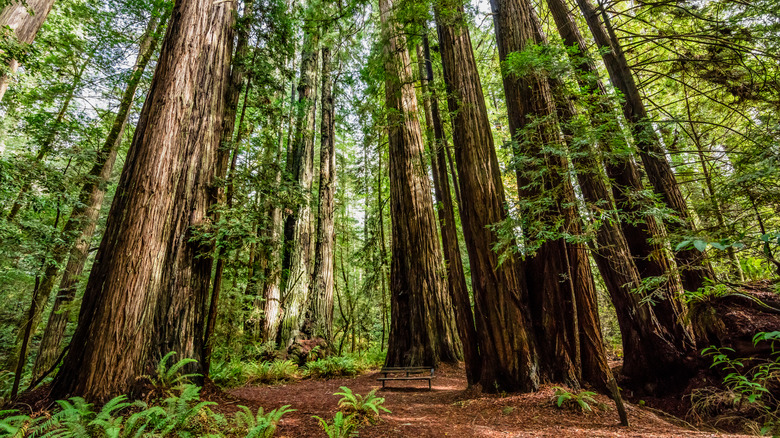 Ovidiu Hrubaru/Shutterstock
California's Redwood National Park (aka Redwood National and State Parks) has some of the most spectacular nature in the country. According to Redwood Parks Conservancy, it has over 75 miles of trails, along with miles of coastline and several tide pools, so there's much to explore. But with nearly a half-million annual visitors on average (per National Parked), you may be asking yourself: When is the best time to visit? If you're looking for the perfect hiking weather to enjoy the tallest trees on Earth, look no further than spring or fall.
Redwood Hikes suggests spring as the best time in general, specifically from April through June. The outlet says the woods are at their most verdant following the winter's rainfall, the trails have fewer people, and there are fewer road and trail closures. October through April sees nearly all of the annual rain, and a great deal of that is during the winter months, so spring definitely has the perfect hiking weather at Redwood National Park. But according to the National Park Service, the area is pretty temperate year-round.
When else to visit?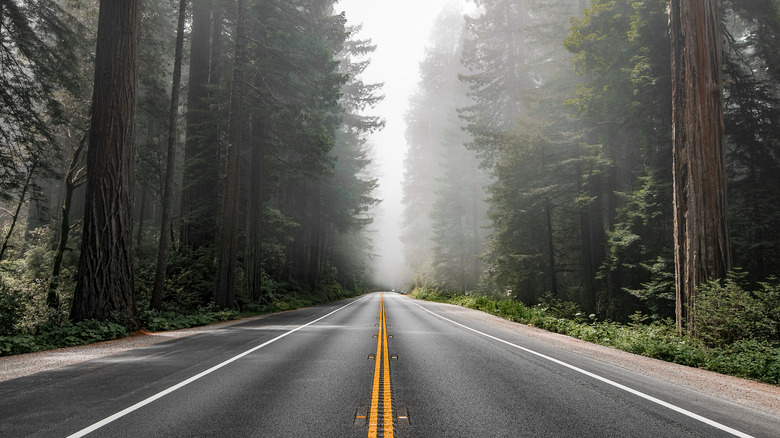 Rawpixel.com/Shutterstock
Fall is another great time of year to visit Redwood if you can't make it during springtime. Redwood Hikes says that with the first rainfalls, which are usually in the middle of October, there is less of a fire danger. This time of year, you will also see some fall colors and the temperatures won't be as cold.
Winter can still be enjoyed by those who can put up with the rain and have time to risk road and trail closures. In fact, some may prefer it due to the moody, dreamlike landscapes the winter weather helps create. 
However, summer is not recommended for hikers. To start, it can get fairly crowded. Secondly, there's the aforementioned fire season. While Redwood National Park might avoid most of the wildfire action, you might not be able to avoid fires on your way there. If you do decide to make the summer trip, be sure to check the latest fire news, and stay up to date with air quality information that may affect your summertime hikes.