How To Use The Eurail Pass' Mobile Option To Plan The Perfect Train Trip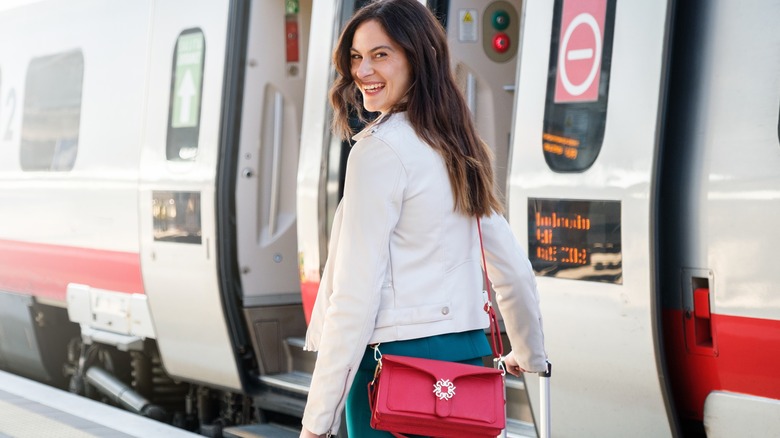 Damiano Buffo/Shutterstock
Whether you're planning your very own European backpacking adventure or just want an easy, sustainable, and convenient way to explore the continent, the Eurail Pass is the perfect way to explore multiple different countries in Europe, all by train. This pass gives you access to many destinations across Europe, with no need for tickets or reservations. Just purchase the pass, choose your travel dates, pack accordingly, and you're good to go!
However, if you can believe it, the Eurail Pass has gotten even easier with the Eurail Mobile Pass — allowing users to purchase a mobile pass to plan and book their trips on the go! You can check schedules and fares, purchase tickets online, and have them delivered directly to your device rather than receiving them in the mail as was done in the past. You can also easily map out routes and get exclusive discounts on popular attractions. So, whether you are a budget traveler or just looking for a convenient way to journey through Europe's most iconic cities, Eurail's new mobile features make planning your next trip easier than ever before.
How the Eurail Mobile Pass works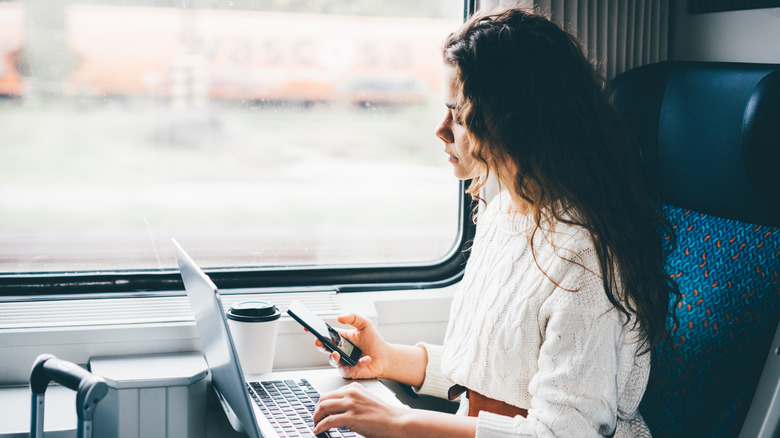 Mariia Korneeva/Shutterstock
Per Travel Pulse, the first thing you should do is download the Rail Planner app. This not only gives you the latest updates on what's happening with Eurail but also gives you unfettered access to the European rail system. Traveling between Paris and Amsterdam? The app can help you find the perfect place to stop that will get you back on the rails in time to grab some bitterballen before the sun sets.
After you go ahead and purchase your mobile pass you can then connect the mobile pass with the Rail Planner app by simply going to My Pass in the app and entering your last name and the pass number, which you should have received via email after purchase. If you're traveling as a group you can even add multiple passes to one device so they're all in one place when the train agent comes by to check your ticket.
From there you can begin to plan your journey with the pass by connecting new trips, and mapping out your travels throughout Europe before you go. Once you're ready to start traveling, all you need to do is activate the pass, choose your first date of travel, and get underway. You have up to 11 months after purchasing the ticket to activate the pass!
Which Eurail Pass is best?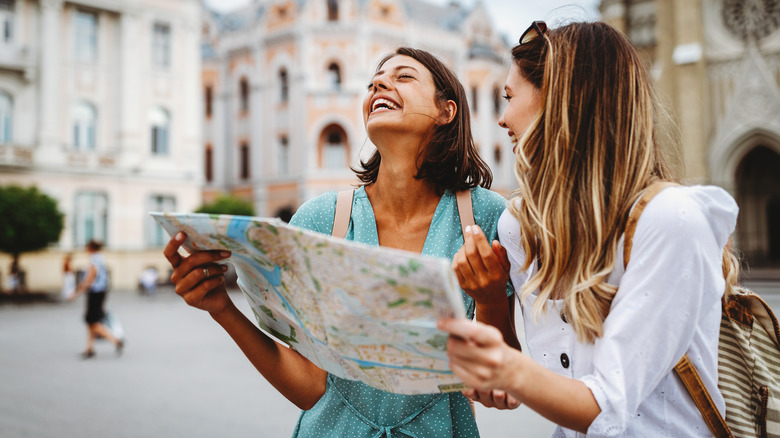 NDAB Creativity/Shutterstock
There are several different types of Eurail passes available, each tailored to different kinds of trips or budgets. The Global Pass offers train travel across multiple countries for one low price. Passes come in two varieties: First and Second Class. With the Global Pass, you will need to decide how many days of train travel you want, but beyond that, you can simply wake up and decide where you want to go that day, and you're off!
For those who plan on traveling to only a single country such as Italy, Spain, or Sweden (just to name a few), there is also the One Country Pass. This pass allows you to endlessly explore one country with between three to eight travel days and multiple trains on each of those days. This is a great option for those interested in quick day trips to smaller destinations along their journey throughout a single country.