The Absolute Cheapest Time To Book A Trip To New Zealand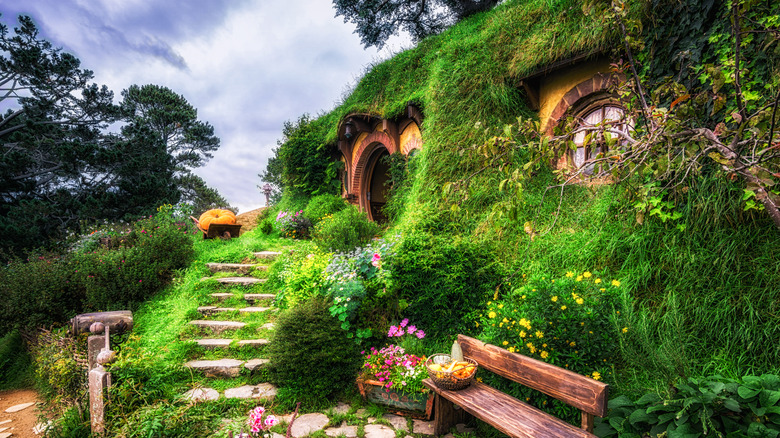 aaron choi/Shutterstock
New Zealand is a country of wonder and enchantment, filled with tropical coastlines and haunting mountainscapes, as well as pristine blue glaciers and ancient sounds. No matter where you go, you will find magical adventures like nothing you've ever seen before. Traveling to this remote region can be daunting, especially if you live in a country that requires 10 or more hours of flight. Airline prices can be high, and if you're trying to budget for a long stay or even a short one filled with a lot of activities, you don't want to drop a ton on just getting there.
When booking a trip to New Zealand, you should realistically plan to spend between $2000 to $4000, according to Champion Traveler. The country is traveler-friendly and welcomes everyone from solo explorers to families wanting to experience the world together. Hostels and hotels vary in price, but you can stay in accommodations around the islands for $50 and above, or splurge for more high-end hotels. Excursions can be obtained through booking services or you can go out on your own and get lost in the fabulous outdoor spaces. No matter how you decide to spend your trip, getting there shouldn't be a difficult process, and this is the best time to get your flights to save a little extra money.
Make it late May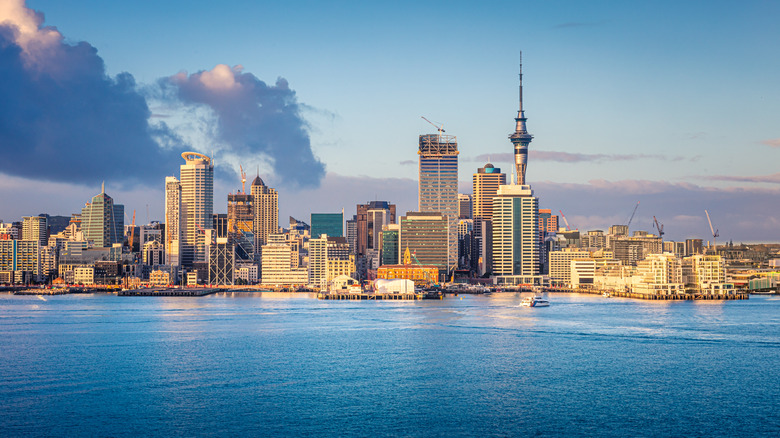 Maurizio De Mattei/Shutterstock
The cheapest time to book a trip to the majestic lands of New Zealand is in May, according to Champion Traveler. The latter part of the month sees temperatures beginning to drop, meaning tourism dips. Most airlines will drop their prices to encourage people to book flights, making it a great time to hop on and snag some. May comes right before the beginning of this country's winter, but it doesn't fall under the "peak" season for winter sports enthusiasts. Another perk of planning a trip around this time is the accommodation deals, which are usually better than in high seasons.
The middle of the week has proven to be the best for flying, too, with the lowest prices coming up on these days overall. Planning ahead can be beneficial, and NZ Pocket Guide recommends booking at least 47 days before you plan to travel. While last-minute trips can be fun, for a big venture like New Zealand, giving yourself time to check flight prices and find the right places to stay could end up being the best way to go.
Try these tips and tricks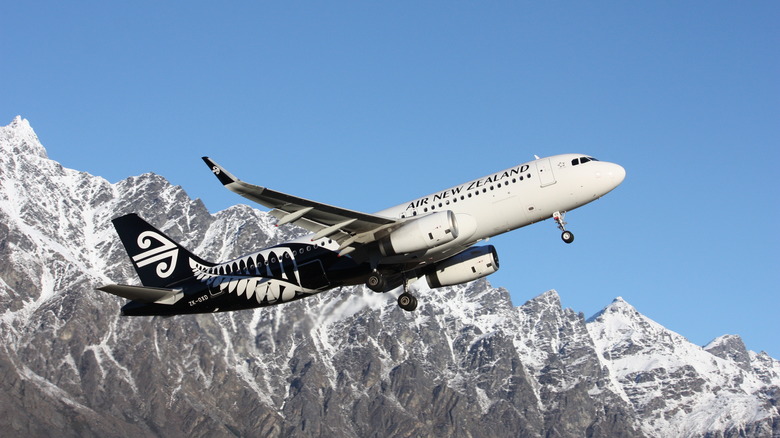 Petr Sommer Photography/Shutterstock
Another tip for booking a trip to New Zealand is to check on flights that take off early in the morning, or a red eye that takes off at night. These times are less popular for most travelers, mainly because of how inconvenient they can be for some. If it means saving money and investing in a good neck pillow for plane naps, it doesn't sound too bad. Flyco Air suggests seeking out odd times to fly into the country because these are likely to be the cheapest available.
No matter when you visit, this incredible country is stocked full of places to stop and take in all the natural wonders, as well as the bustling cities that make it so unique. May might be colder and is considered a shoulder season, but you can still take advantage of touring New Zealand to your heart's content. Warm clothes will keep out that early winter chill, and calling companies ahead of time for excursion options will ensure you get to do everything you want to while there. New Zealand is the adventure of a lifetime, and saving a little on airfare (as well as accommodation) can be a massive perk for your trip.