The Best Time Of Year To Hike In Austria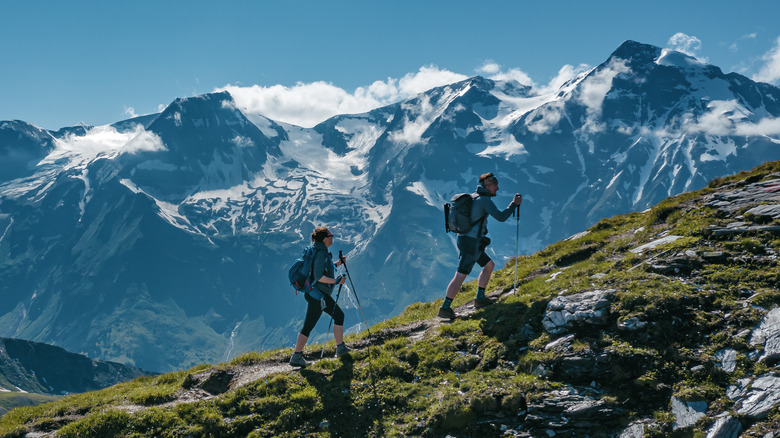 Pavlo Glazkov/Shutterstock
Austria's mountains might just be some of the most breathtaking landscapes in Europe, and Austria's countryside helps make it one of the insanely gorgeous, under-the-radar European destinations that we love. According to Austria.info, the natural wonders found on Austrian hikes are perfect for explorers of all ages. For practiced mountaineers, its long-distance hiking trails will offer adventure and a holistic workout good for the mind and body. Everyone knows that fresh air and a good view help fill the soul, and the picturesque summits in Austria make this country home to some of the best hikes in the world to put on your bucket list.
Hiking in Austria is not a hard sell. What's more difficult is figuring out the logistics of your trip. When should you plan for your Austrian adventure? You'll want to schedule your hiking vacation at a time of year that has temperate weather, but that may put you in the summer holiday tourist rush. But don't worry — we've found the best time of year to hike in this beautiful mountainous landscape.
Fall is the ideal time of year for an Austrian hiking trip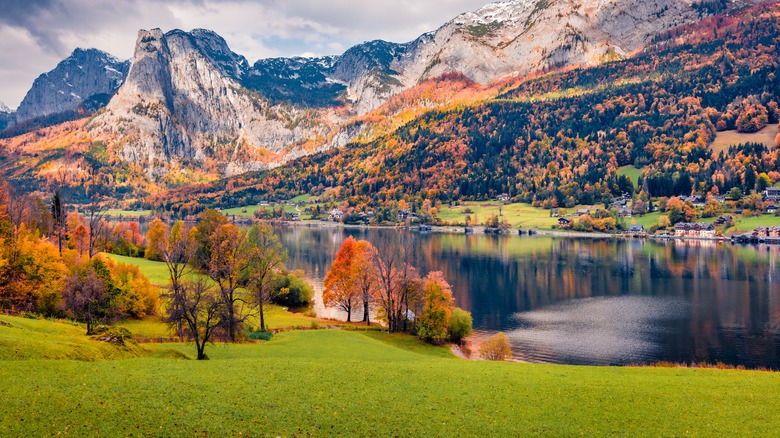 Andrew Mayovskyy/Shutterstock
September and October make the best months for hiking in Austria. According to The Blonde Abroad, the crowds have faded and the views have become peppered with red leaves along the rolling mountains in the fall. During the summer months of June through August, the crowds can swarm the popular tourist destinations in Austria, both in the cities and the countryside, making it the most expensive time of year to schedule a trip here. The weather is still warm but has definitely cooled off a bit by September, making an outdoor excursion both comfortable and more affordable.
Hiking has long been a tradition in Austria, according to Austria.info. The country has villages dedicated to mountaineering scattered throughout the country where you can find places for food, rest, and cultural immersion. Some inns even have accommodations for long-distance hikers who have quite a long journey ahead of them.
Best activities for an outdoor Austrian hiking adventure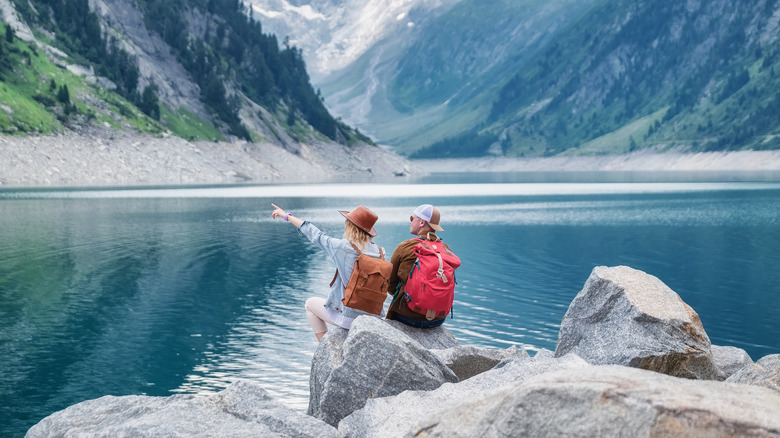 biletskiyevgeniy.com/Shutterstock
You likely won't find yourself just walking these rolling hills. According to Worldpacker, the Austrian mountains offer plenty of activities in both the colder and warmer months. For the warmer months like September — right when the leaves are beginning to turn but the tourist crowds are heading home — the country has services that offer tutorials in paragliding, summer sledding, and mountain biking. Water lovers can find plenty to do in the Austrian countryside, as well. Divers can explore wrecked ships in Austria's lakes, according to Austria.info. For a more relaxed water activity, you can even find paddle-board yoga classes on these alpine waters.
But a vacation is also about relaxation! Leisure is definitely welcome in the countryside. You'll find serenity practicing mindfulness by sunbathing during the day, stargazing at night, and observing the beautiful nature that surrounds you. Austria's natural landscapes make for the perfect setting for finding respite for your mind, body, and soul.