The Art Of Quiet Camping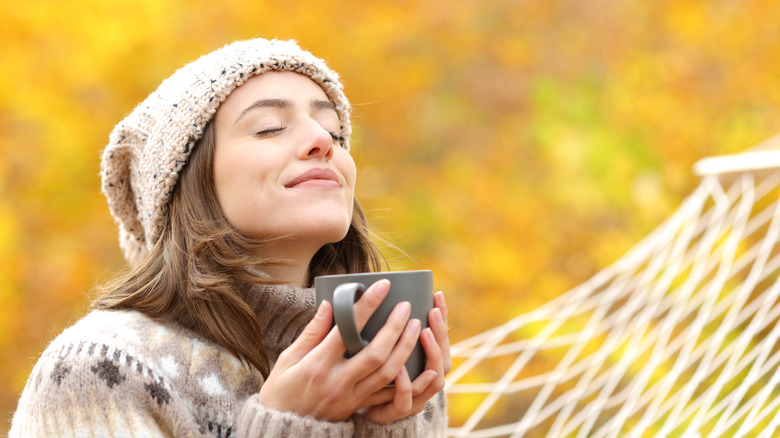 Pheelings media/Shutterstock
Somehow the Portland, OR-based outdoors company Poler manages to make camping look cool. That's not to say that camping isn't cool on its own, but in my days as a semi-professional camper (i.e. cross-country bike tour leader), I always struck more of a scrappy, "barely surviving the Hunger Games" tone and less of Poler's "drinking artisan coffee around a campfire" vibe. Even the idea that it's possible to look hip and photogenic in the backcountry comes as news to me. Hence, Polerstuff.com, with its classic, easygoing style, is a complete revelation.
Poler's top seller, the Napsack (shown above), is probably the coolest thing I've ever seen in outdoors gear. Picture a sleeping bag/snowsuit hybrid that actually looks good—or maybe a Snuggie that wouldn't be out of place in an Instagram shot. Now try to resist the urge to buy one and live out the rest of your days in it. I could survive a whole work-from-home winter without changing. The rest of the "Campalogue" runs the gamut from tents and rucksacks to headlamps, heatbags and clothing. This "stuff" is all super functional and well designed, but expedition gear it's not (the Napsack, for example, is rated "to approximately 50º"). Instead, it gets you to slow down and think a bit more about the experience of being in nature camping, rather than all the lakes you can paddle, boulders you can climb, waves you can ride. And that's really what it's all about, after all, isn't it?
Benji Wagner, the photographer and self-described "design nerd" behind Poler, says he grew up in the worlds of surfing, skating and snowboarding and didn't feel like there was an outdoors brand that spoke to his experience before. Most of the gear is just inspired by stuff he or his friends would want to use around a chilled-out campfire.
"We have tried really hard to bring a sense of utilitarian function combined with great design," Wagner says. "Hopefully that shows through in the product—I think there's too much stuff that's 'cool' but not functional, and so that balance is very important to me."Amazingly, the stuff on the site is actually affordable, too.