A Trip To Bangkok's Museum Siam Is A Crash-Course In Thai Culture And History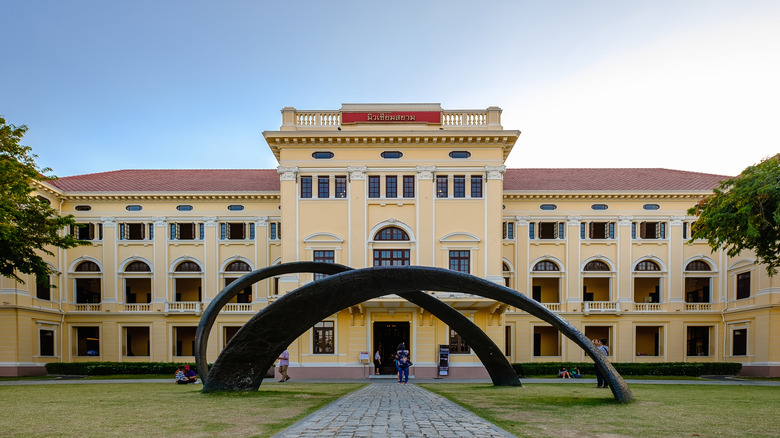 Panya7/Shutterstock
The history of Thailand is rich and full of interesting stories that span centuries. From the ancient kingdom of Ayutthaya to the modern-day nation of Thailand, Thai culture has evolved through a variety of influences, both domestic and foreign. If you're visiting Bangkok, one great way to learn more about this fascinating country is by stopping by Museum Siam (aka Museum of Siam).
Per Your Thai Guide, Museum Siam is located in the former Ministry of Commerce building on Rattanakosin Island (near Thailand's renowned temple, Wat Pho). This museum offers visitors an immersive experience of Thailand's past with its unique exhibits and interactive displays. Visitors can explore artifacts from different eras that have shaped Thai culture over time as well as gain insight into how certain aspects have stayed consistent throughout the ages. Through its permanent exhibitions like "The Accounts of Thailand," the museum provides visitors with an educational yet entertaining look at Thailand's journey toward becoming what it is today.
What you can expect when you visit Museum Siam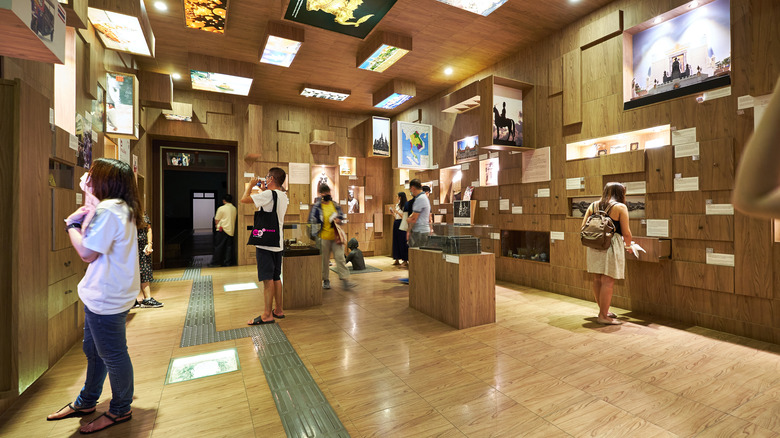 Kritsaroot Udkwae/Shutterstock
Museum Siam is housed in a neoclassical European-style building and features 14 rooms dedicated to recounting the history and culture of Thailand through a fun and interactive experience (per Tourism Thailand). Each room provides a unique perspective on Thai society, culture, and its development over the millennia. CN Traveler reviewer Katie Lockhart writes visitors have the opportunity to engage with the history of Thailand through multiple mediums including video, audio, and hands-on interactive features that make the journey through the museum a unique and fun experience. Lonely Planet writes that kids will especially love the rooms explaining Thailand's traditional children's toys and the photo opportunities where you can pretend to make some traditional Thai dishes like pad thai. Check out this video from Museum Siam which demonstrates some of the interactive features of their exhibits!
Other great museums to explore in Bangkok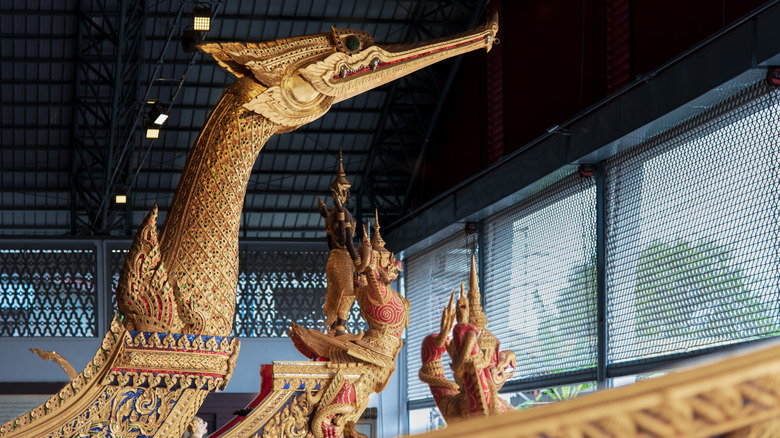 Armpsth/Shutterstock
In addition to Museum Siam, there are many other great museums in Bangkok that offer visitors an educational look into Thailand's culture and history. The National Museum Bangkok is one of Thailand's most important historical institutions and houses artifacts from throughout Thai history dating back thousands of years ago. It includes displays on religion, art, royal regalia, weaponry, and ancient pottery, among others — all offering visitors a comprehensive overview of Thai culture over time.
Additionally, Royal Barges National Museum offers a fascinating opportunity for visitors to see replicas of traditional Thai boats used by royalty during festivals or coronations. Bangkok Tourism Guide writes that the highlight of the museum is the Supphanahongsa which features the Hongsa (a large bird) on the front of the boat. The boat is made from one piece of wood and would require at least 64 skilled people to row it down the Chao Phraya River!