How To Apply For A Work Permit In The Netherlands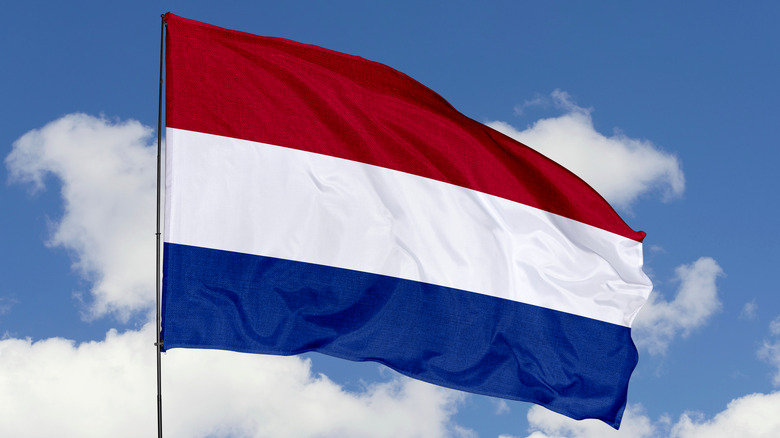 Tatohra/Shutterstock
The Netherlands is a small country located in Western Europe, but it offers a big draw for those looking to move or visit. With its vibrant cities, stunning countryside, and laid-back atmosphere, the Netherlands has something to offer anyone looking for a change of pace. From Amsterdam's bustling canals and quaint cobblestone streets to Rotterdam's modern architecture and lively nightlife, the Dutch have created an environment that is both inviting and inspiring. The Netherlands also boasts some of the best educational institutions in Europe as well as world-famous museums such as Rijksmuseum and Van Gogh Museum. Additionally, Expat Arrivals writes that its excellent public transportation system, high quality of life, and reliable healthcare system are just some of the many reasons why people might consider moving to the Netherlands (Amsterdam, in particular).
But one thing you must also consider when moving to the Netherlands is of course how you will make a living. Though InterNations writes that it's not easy to get a job in the Netherlands, the country has tons of opportunities for job-seekers. Expatica writes there is a large demand for experts in IT, finance, sales, marketing, and many other sectors. Additionally, the market there offers great potential for entrepreneurs! However, in order to work in the Netherlands, you will need a work permit.
Do you need a visa or permit to work in the Netherlands?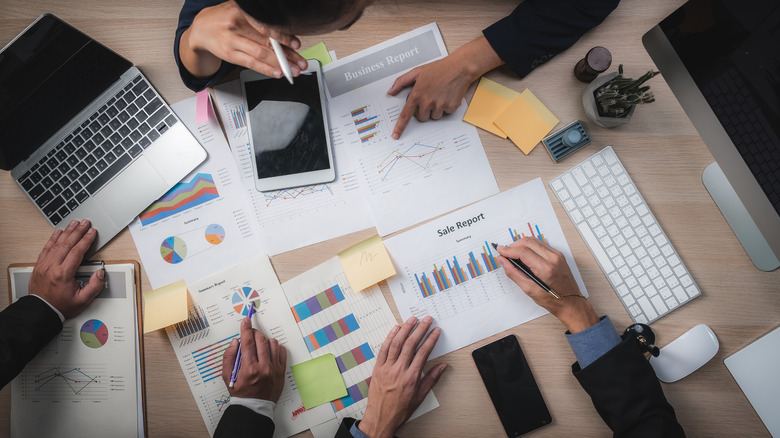 Chokniti-Studio/Shutterstock
The Government of the Netherlands lists several different types of visas and permits for foreigners. First is the Working Holiday Program (WHP) which is a cultural exchange program in which nine countries from around the world participate, some of which include Argentina, Canada, and Japan. Globalization Partners also writes that there is a year-long Orientation permit for foreigners who have graduated with a master's or doctorate degree from a qualifying university in the last three years. There is also an Entrepreneur permit for those who want to start or already have their own business. And then there is the EU Blue Card, which is a residence permit for highly qualified professionals who have a contract or offer for at least one year that meets "minimum salary requirements."
Per the government's relocation checklist, if you are a national of the European Union, you actually don't need any residence permit, work permit, or long-stay visa (MVV). However, you will still have to register with your municipality to make your presence known. Per InterNations, if you are what's called a "third national" (a member of any other country that is not the Netherlands or the EU), then you'll have to look into the process for obtaining these documents. However, since nothing in life when it comes to the government is ever simple, your need for each of these also depends on your nationality, profession, education level, and technical skills! Let's untangle the confusion.
How to apply for a work permit in the Netherlands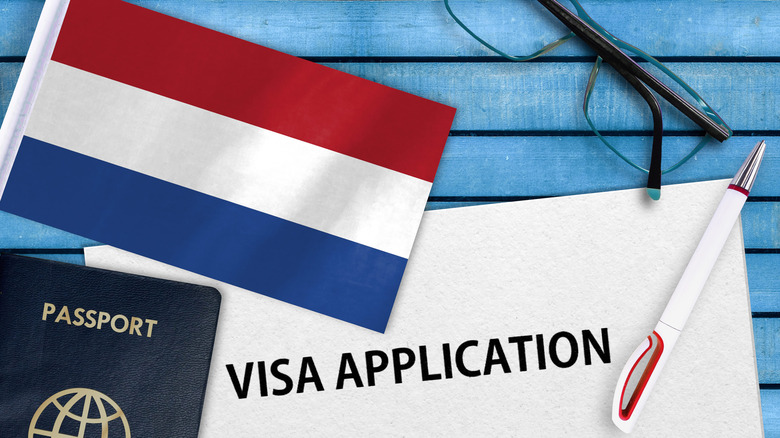 GagoDesign/Shutterstock
InterNations writes that, if you are not a national of the Netherlands or the EU, you will almost always have to apply for a work permit. However, if you are applying for a highly skilled migrant visa (different from the EU Blue Card), you can actually skip this step! Per the Government of the Netherlands, a highly skilled migrant is someone who intends to come to the Netherlands to contribute to the knowledge economy and, if they are a third national, will need a recognized sponsor. If you are working in the Netherlands and, again, are a third national, you will also need a residence permit (your employer will take care of this). However, you only need a long-stay visa (MVV) if you are not a national of the EU/EAA (European Economic Area) or this list of 11 countries. If you aren't a national of any of those, your employer will submit the MVV or if you're an entrepreneur or a start-up, you will submit it yourself.
To apply, Globalization Partners writes that you will need a valid passport or another travel document, no criminal record, a tuberculosis test, proof of sufficient income, a government-recognized employer, and proof that your application is valid (this usually means you will have to get it notarized). While it can be complicated, if you are motivated and excited about the opportunity to live and work in the Netherlands, you will find the process rewarding once it is all over!