What To Know About Frontier Airlines' GoWild! All-You-Can-Fly Pass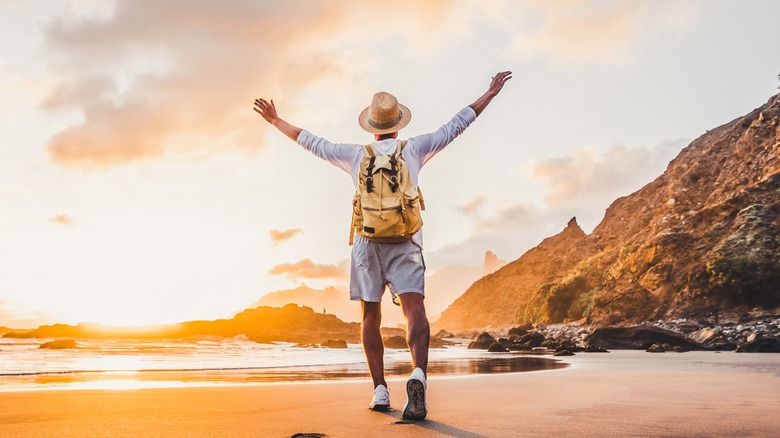 DavideAngelini/Shutterstock
Attention frequent budget travelers! Domestic and international flights just got a whole lot more interesting (and potentially cheaper). Every day nearly three million passengers fly in and out of U.S. airports (per the FAA). With budget airlines like Spirit and JetBlue increasing in popularity thanks to expanded routes and increased daily flights, we can assume a significant percentage of people are also flying budget airlines every day, too. Well, Frontier Airlines did the math and sees huge potential for a new deal they are putting on the air travel market to attract more passengers.
According to Seat Maestro, Frontier Airlines as we know it today was founded in Denver, Colorado in 1994 and has increasingly expanded its route map to serve over 100 destinations domestically and internationally. Frontier Airlines writes that it is also known as America's Greenest Airline. With travel, and especially budget travel, on the rise, as the industry recovers from the last few years of turmoil, Frontier Airlines is living up to its name and exploring ways to help travelers save with its new GoWild! All-You-Can-Fly Pass.
Frontier Airlines' new GoWild! All-You-Can-Fly Pass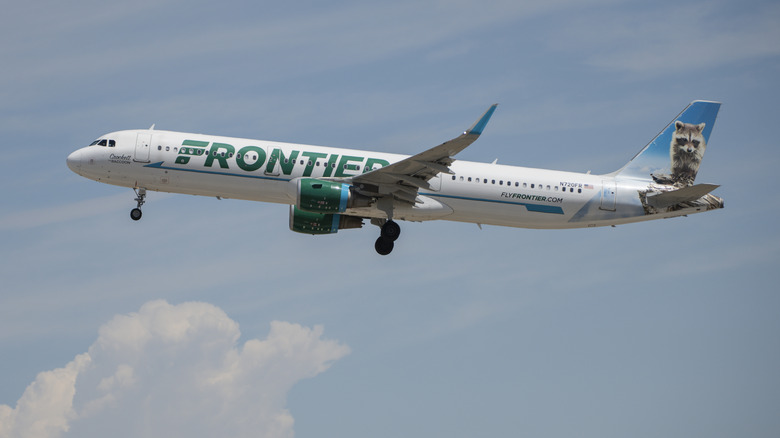 Bloomberg/Getty Images
The new GoWild! All-You-Can-Fly Pass is Frontier Airlines' latest budget travel innovation. The pass allows frequent travelers to catch an unlimited number of flights that are available over 300 days per year. The pass also grants access to both domestic and international destinations. These flights can be booked 24 hours in advance for domestic and 10 days in advance for international travel. Once you purchase the pass, Frontier Airlines will charge you $0.01 in airfare plus taxes and fees. The only limits to purchasing this pass are that you must be a resident of the United States and over the age of 18 to purchase, but children can hold a pass as long as they are also a U.S. resident.
Live in Buffalo, New York and want to go to Cancun for a weekend? Done. There's even a direct flight! Want to chill on the beach in Antigua? Pack your beach bag and your favorite swimsuit and you're there. Need to head home for the holidays or visit friends? You won't miss another important event.
How it works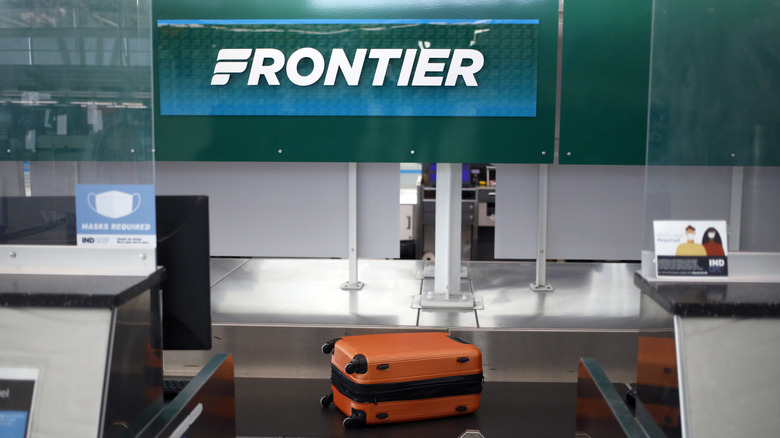 Bloomberg/Getty Images
The GoWild! All-You-Can-Fly Pass is available to purchase now and will be available to use beginning May 2, 2023. The pass price is set at $1,999 per year but may be on sale up until the May launch date. The price might elicit some sticker shock for some, but for digital nomads, travelers who fly often for work, or just those who want the ability to escape to their favorite beach town or ski resort every other weekend, this price is a steal. All those flights add up!
Be aware: there are blackout dates throughout the year. These usually cover major holidays so if you plan to visit family or friends during these times, plan to fly in a few days before and after the blackout period. Flights also do not include any add-on products like bags or pre-selected seats. However, if you aren't planning for extended travel, you can bring a personal bag or carry-on with everything you need. Additionally, since most Frontier Airlines flights are relatively short, selecting a seat may not be a major concern for many looking to save money with this pass.