Beautiful Coastlines Around The World Worth A Visit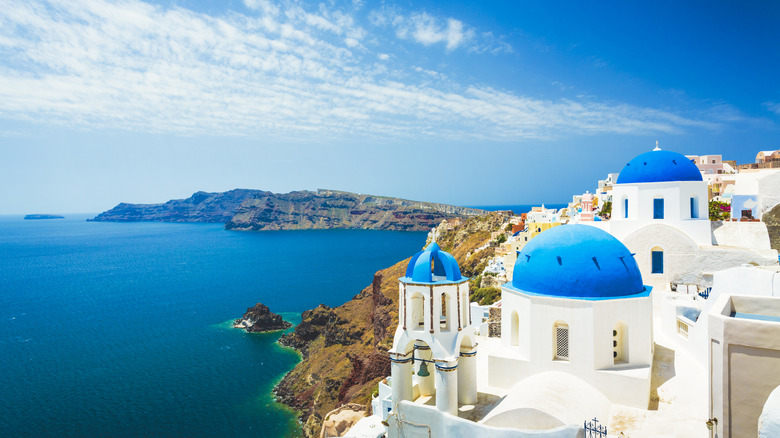 iStock.com/spooh
There's something about the ocean that's truly breathtaking, which is why beach vacations are so popular among tourists. Throughout the world, you'll find that some of the most colorful places and charming villages have been built along the coast, as if to complement an already gorgeous landscape.
These spots in particular, though, offer picturesque cliffs or mountainous surroundings, amazing beaches and often stunningly clear blue waters and are world-renowned for their beauty.
French Riviera (France)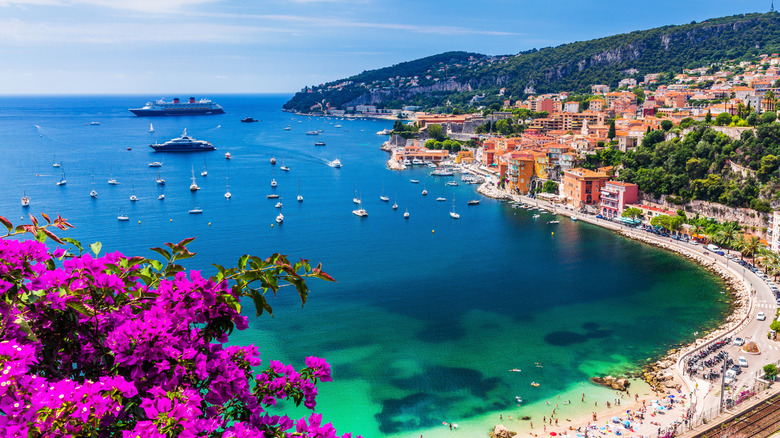 iStock.com/sorincolac
Southeastern France has long been a vacation hotspot for the rich and famous, drawing crowds to its Mediterranean climate, gorgeous architecture, world-class dining and accommodations, and beaches and marinas. The French Riviera, called the Côte d'Azur in French, is home to beautiful perched villages, as well as an arts scene that not only has attracted many painters but has also inspired local potteries, glass blowers and other craftsmen.
Coral Coast (Fiji)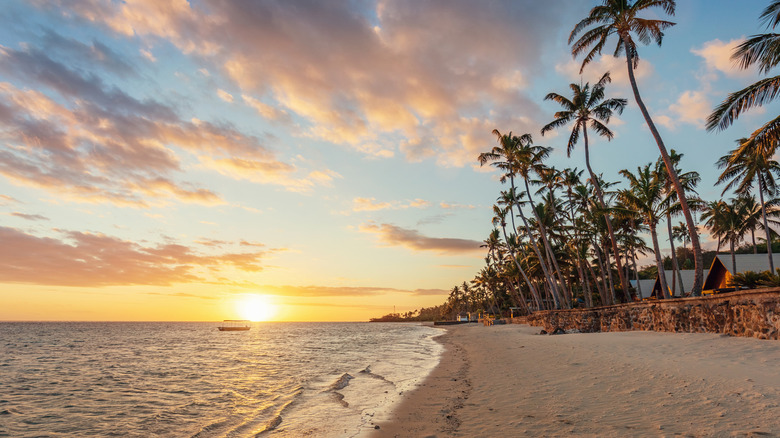 iStock.com/Mlenny
The gorgeous islands of Fiji are a bucket-list destination, but the Coral Coast — which spans 50 miles on the southern coastline of the island of Viti Levu — is especially stunning, with multiple resorts taking advantage of its views, white sandy beaches and secluded swimming spots.
Costa Verde (Brazil)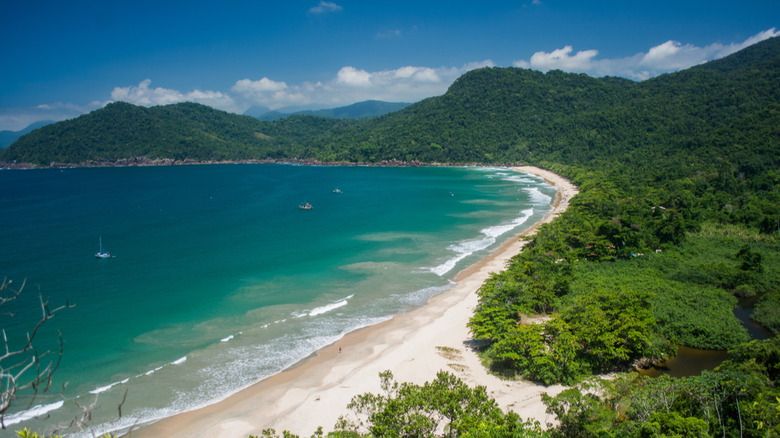 vitormarigo/Shutterstock
Stretching from Rio de Janeiro to São Paulo along the southeastern coast of Brazil, Costa Verde has a beautiful backdrop of the majestic mountain ranges and escarpments of Serra do Mar.
Ha Long Bay (Vietnam)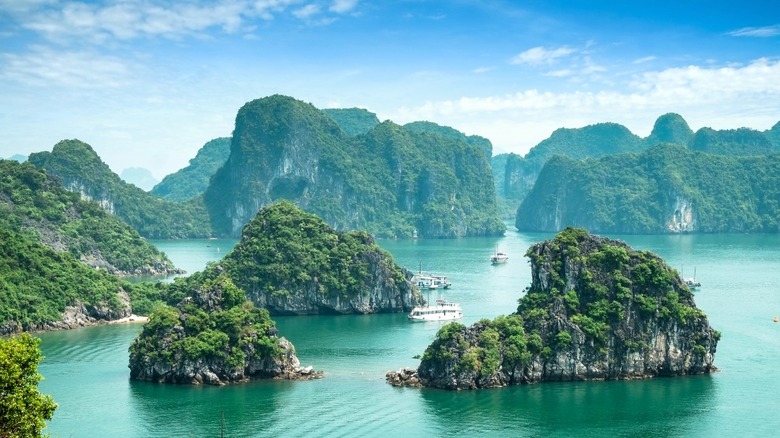 iStock.com/cristaltran
The natural wonder of Ha Long Bay, located in northeast Vietnam, is made up of approximately 3,000 tiny islands — many of which are dramatic limestone formations called karsts, and many of which feature amazing tropical forests and huge caves.
North Shore (Hawaii)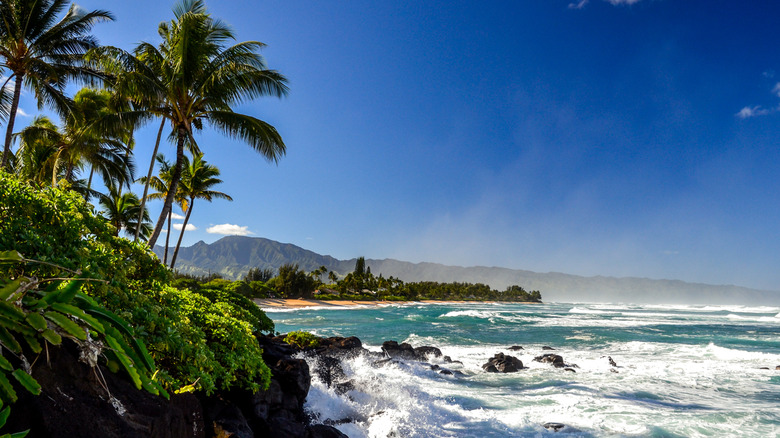 Juergen_Wallstabe/Shutterstock
Oahu's North Shore stretches only about 7 miles but is world-renowned for its winter surfing competitions thanks to its big waves. Summertime brings calmer waters and opportunities for snorkeling among vibrant coral and fish.
Amalfi Coast (Italy)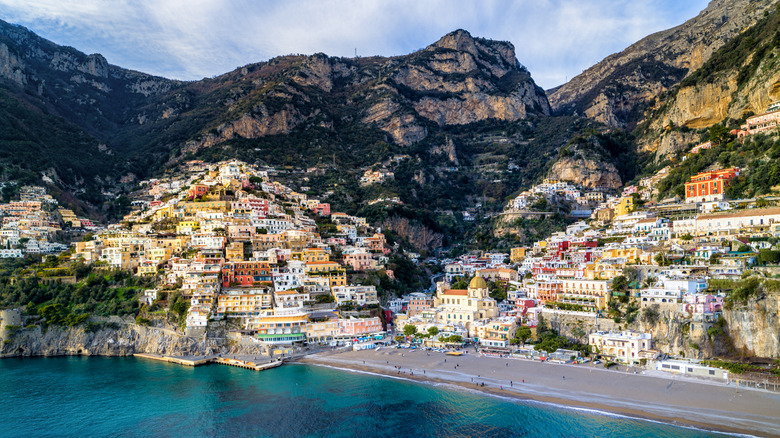 iStock.com/Gian Lorenzo Ferretti Photography
Famed for its breathtaking vistas and quaint cliffside fishing villages, the Amalfi Coast is a honeymoon favorite and home to some of the highest-quality olive groves and lemon trees.
Zanzibar (Tanzania)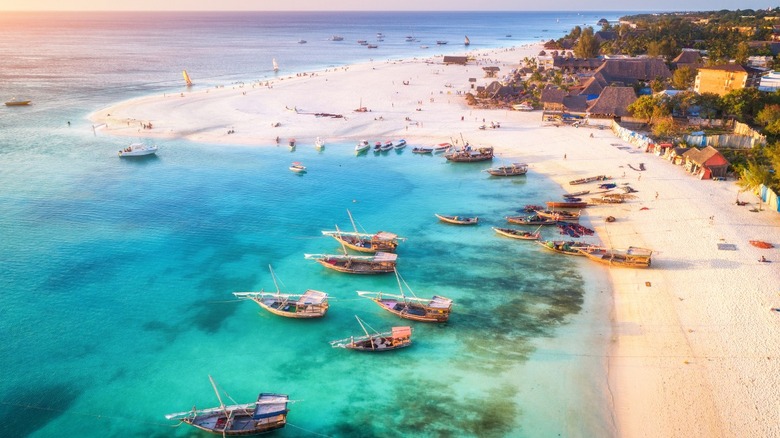 iStock.com/den-belitsky
The semi-autonomous island of Zanzibar, situated just off the coast of mainland Tanzania, is beautifully underdeveloped and features tropical forests, white sand beaches and gentle turquoise waters.
Antrim Coast (Northern Ireland)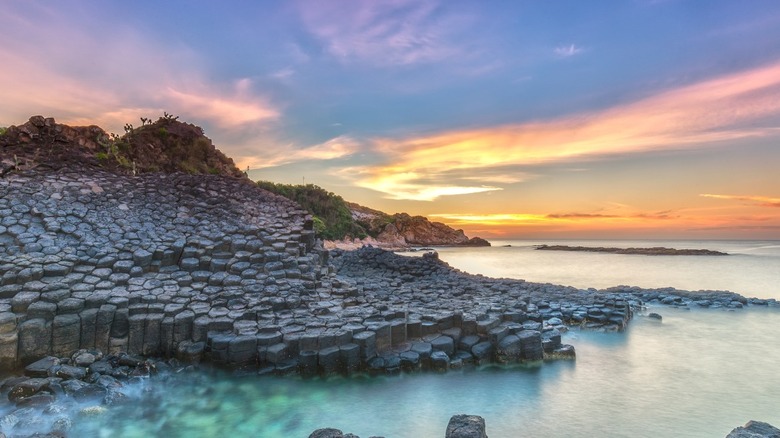 iStock.com/Huy Thoai
Northern Ireland's Antrim Coast is full of magical spots such as Giant's Causeway, a natural wonder made up of 40,000 interlocking basalt columns, and the A2 Coastal Route that takes drivers past stunning views.
Cinque Terre (Italy)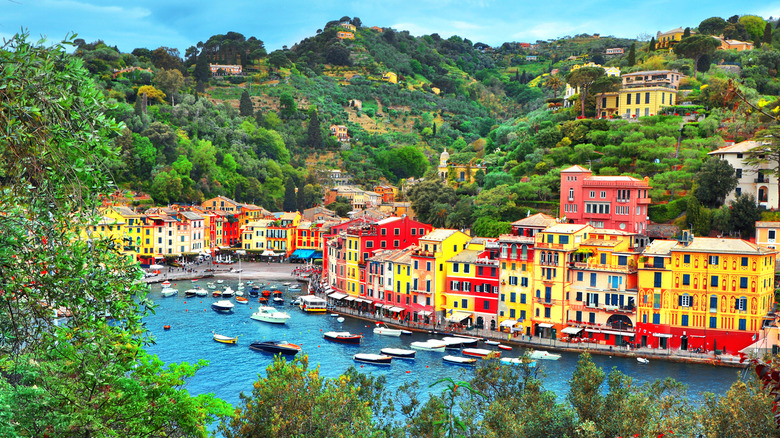 iStock.com/Micolino
A stroll through any one of the five villages of Cinque Terre is a life-changing experience, and the main way to go through them is by boat, by train or on foot, as taking a car is extremely difficult. The best way may be by boat, though, as the coastline is breathtaking thanks to the colorful architecture of the cliffside villages full of picturesque homes and churches.
Albanian Riviera (Albania)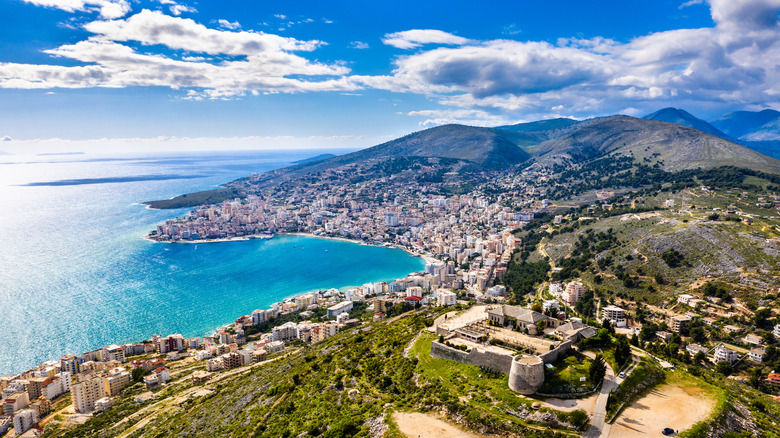 Leonid Andronov/Shutterstock
Running along the northeastern Ionian Sea, the Albanian Riviera is characterized by old castles, secluded beaches, mountain passes, citrus and olive groves and traditional Mediterranean villages.
Hana Coast (Hawaii)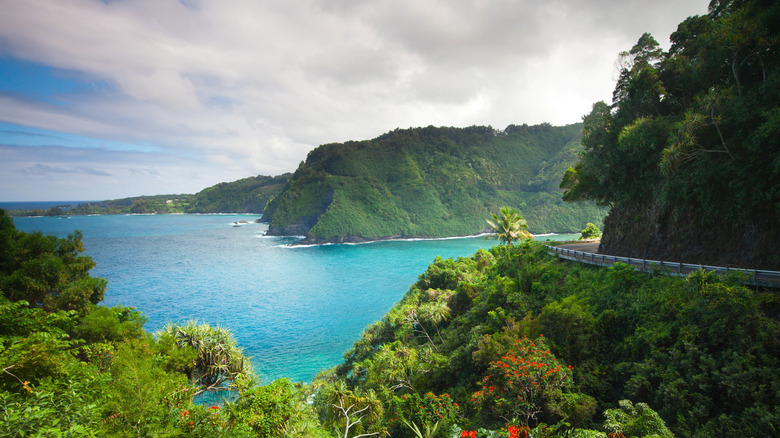 iStock.com/wingmar
The highway leading to the town of Hana, a beautiful American gem, is famous for its absolutely breathtaking views of sparkling black beaches, wonderful waterfalls and everything else that makes Hawaii the tropical paradise that it is.
Skeleton Coast (Namibia)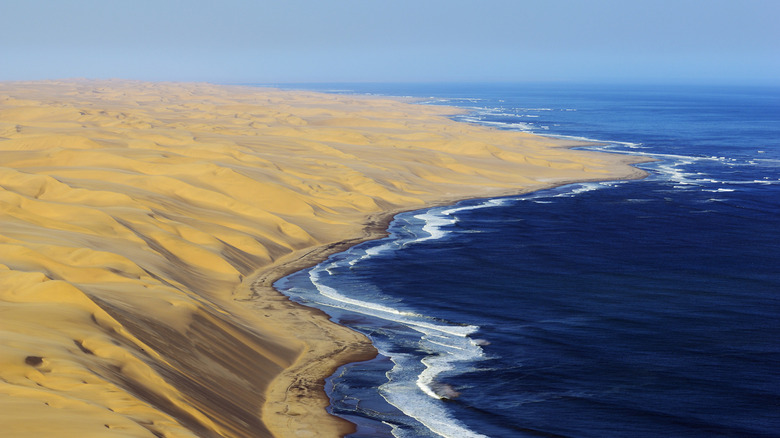 iStock.com/Wolfgang_Steiner
The rocky waters and dense fog off of the Skeleton Coast have historically made the area quite dangerous for ships, as seen by the eerie shipwrecks left behind. The climate is quite inhospitable and the landscape is filled with sand dunes and gravel plains, but the scene of desert sands against clear blue waters is absolutely stunning.
Tahiti (French Polynesia)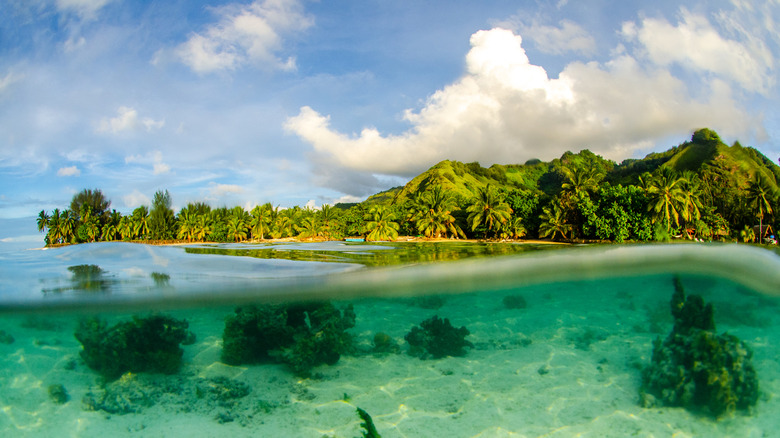 iStock.com/Christian Herzog
World-class resorts dot the stunning coast of Tahiti, the perfect spot for animal lovers to discover tropical birds, go horseback riding and swim with colorful fish, whales or even sharks. Its 118 islands are renowned for their surfing spots, excursions such as ziplining and parasailing, and the amazing black or white sand beaches.
Costa Blanca (Spain)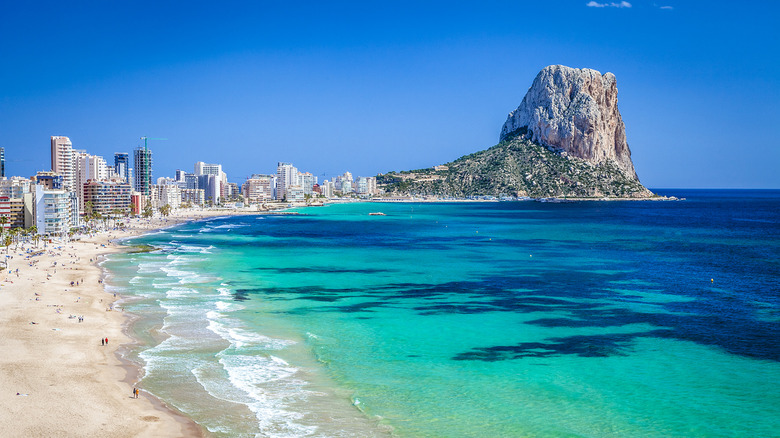 iStock.com/fcafotodigital
Approximately 100 miles of Mediterranean coast make up Costa Blanca in southeastern Spain, which has countless beaches and coves, picturesque mountains and amazing historic castles, towers and forts.
Coromandel Peninsula (New Zealand)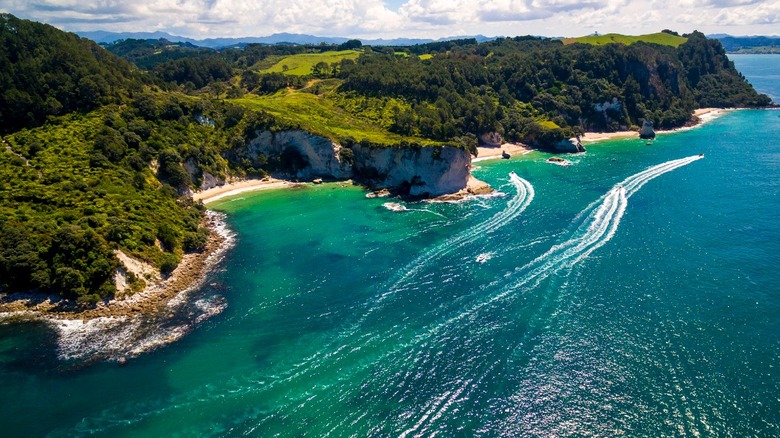 iStock.com/denizunlusu
The Coromandel Peninsula of the North Island of New Zealand, one of the trendiest travel destinations of the last decade, is covered in forests and green hills that make for a serene backdrop for its clear, blue waters. Dolphins and seals are also known to make an appearance along the shore.
Dalmatian Coast (Croatia)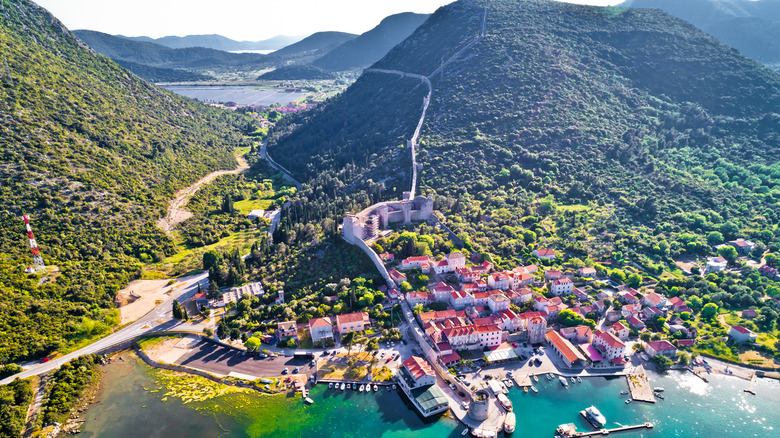 iStock.com/xbrchx
The mild Mediterranean climate of the Dalmatian Coast of Croatia makes it a pleasant spot to be any time of year, and its medieval architecture, top-notch beaches and gorgeous sunsets make it a highly underrated destination.
Garden Route (South Africa)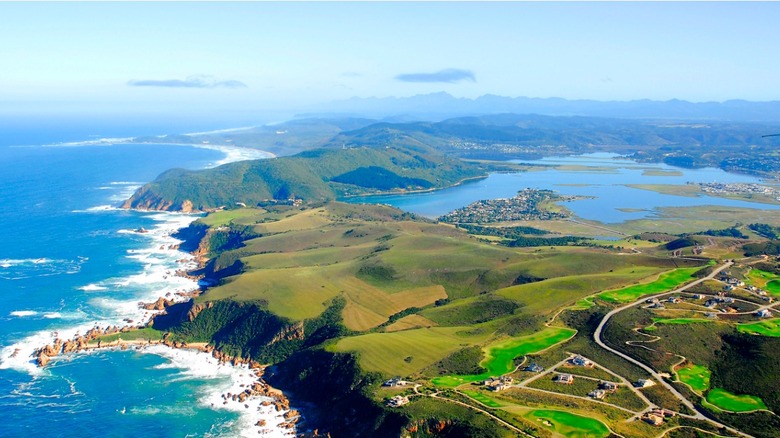 iStock.com/Dominiquedelacroix
South Africa's Garden Route stretches along its southeastern coast from Heidelberg all the way to Storms River Village, getting its name from the picturesque, green scenery along the route.
Snæfellsnes Peninsula (Iceland)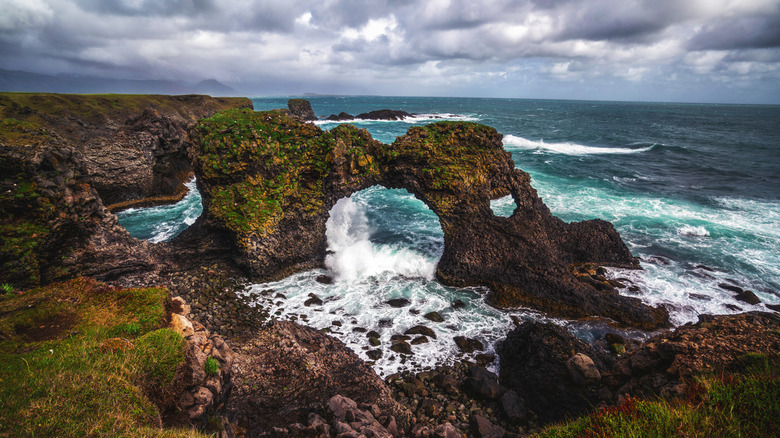 iStock.com/NanoStockk
Located about a two-hour drive from Reykjavik in western Iceland, the Snæfellsnes Peninsula is home to an ice-capped active volcano that dominates the coast, as well as beautiful caves, lava fields, mineral springs and rocky beaches.
Turkish Riviera (Turkey)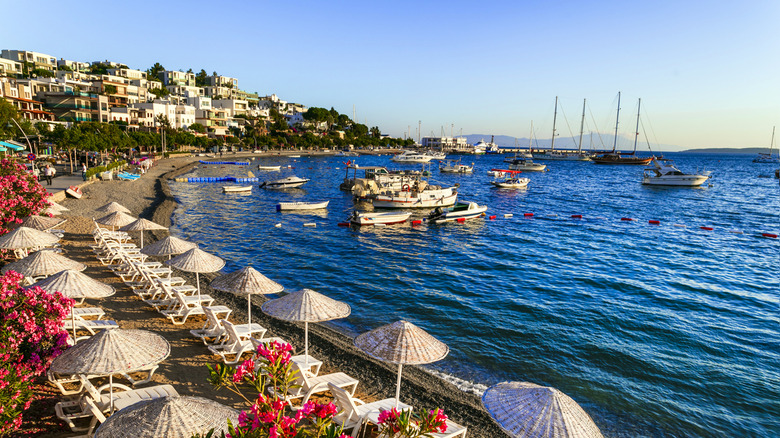 iStock.com/Freeartist
Situated along the Aegean and Mediterranean coastlines in southwestern Turkey, the Turkish Riviera is popularly known as the Turquoise Coast on account of its breathtakingly blue waters. It's the perfect place to take out the camera, as the area is characterized by its pleasant climate, mountain landscapes and historic towns.
Outer Banks (North Carolina)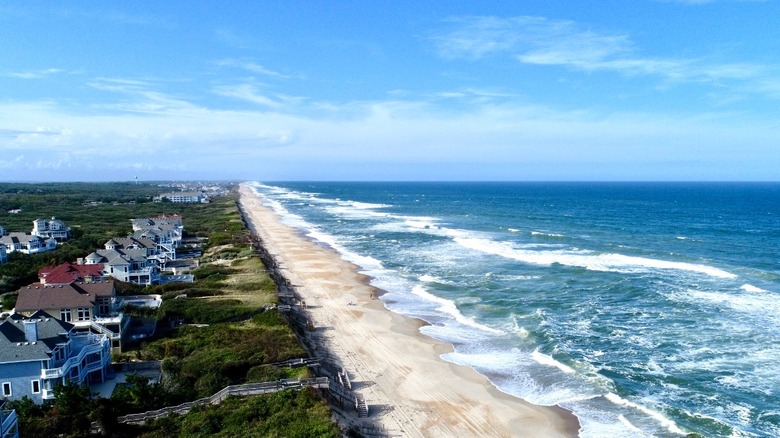 iStock.com/Carroll Creative Imagery
Some of America's best coastal towns can be found along North Carolina's Outer Banks, which is where the first National Seashore was established in 1953. In addition to serene beaches, the Outer Banks is home to national and state parks, picturesque lighthouses, the site of the first attempted colony in the New World and Kitty Hawk, the spot where the Wright Brothers first took flight.
North Cornwall Coast (England)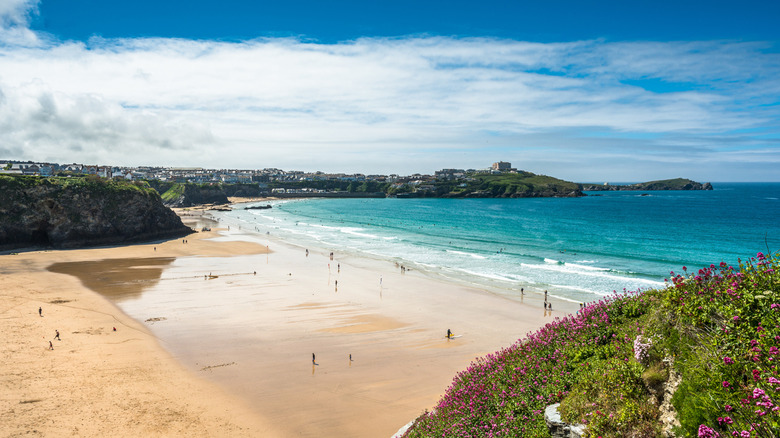 iStock.com/Andrew Michael
Stretching more than 40 miles, the coast of North Cornwall is lined with charming cliffside towns and villages. In addition to dramatic cliffs and beautiful harbors, the coast is also a popular place to go surfing or hiking making this a fantastic spot for a romantic adventure. 
Palawan (Philippines)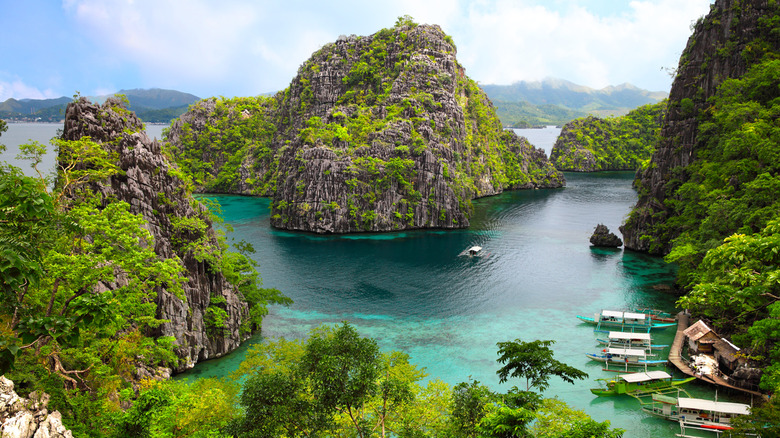 iStock.com/Sean3810
With more than 1,000 islands and islets, the Filipino archipelago of Palawan has a long coastline featuring coral reefs and the famous municipality of El Nido, home to world-class white sand beaches and black marble caves.
Costa Smeralda (Italy)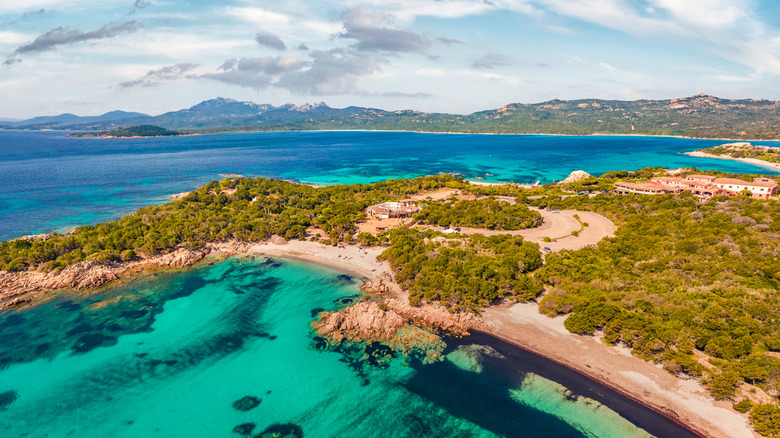 Andrew Mayovskyy/Shutterstock
Located in northern Sardinia off the western coast of Italy, Costa Smeralda is known for its white sand beaches, world-class golf resorts and luxurious hotels. It gets its name, which means Emerald Coast in Italian, from the emerald shades of the ocean.
Great Ocean Road (Australia)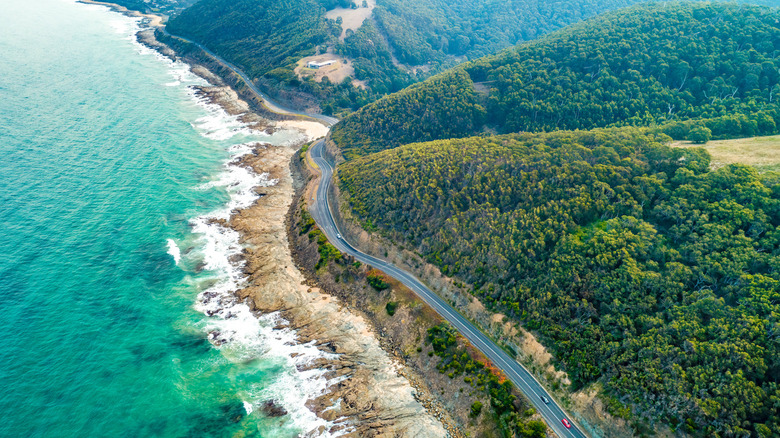 iStock.com/tsvibrav
Stretching 64 miles and typically taking about an hour and 17 minutes to drive, Australia's Great Ocean Road runs along the coast of the southeastern state of Victoria and is the world's longest war memorial. Drive past rainforests, beaches, limestone and sandstone cliffs and the impressive limestone stack formations known as the 12 Apostles for some of the most picture-perfect views in the South Pacific.
Algarve Coast (Portugal)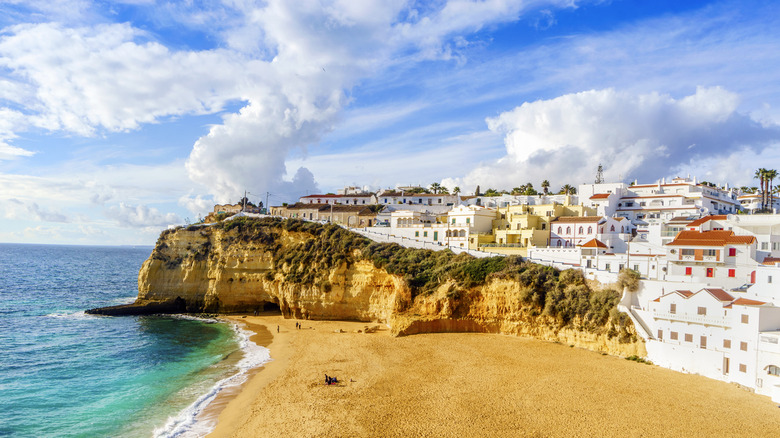 iStock.com/EunikaSopotnicka
The Algarve Coast in southern Portugal has hidden coves, majestic seaside cliffs and golden beaches perfect for a swim, all of which add up to an absolutely stunning destination made even better by the fact that the country gets about 300 days of sunshine every year.
Mauritius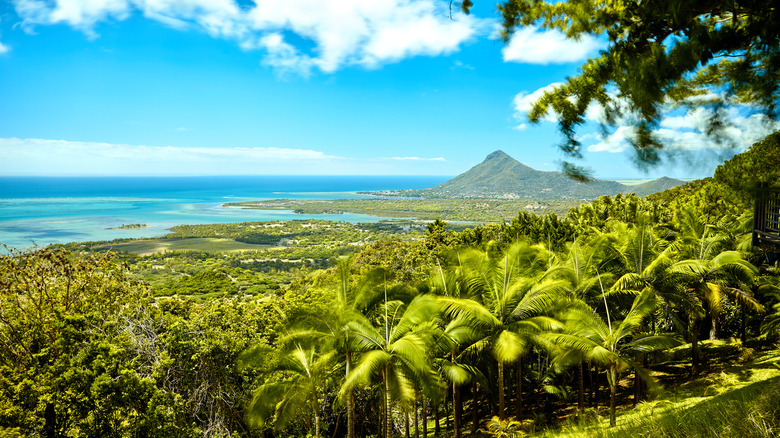 iStock.com/LRPhotographies
Situated off the southeastern coast of Africa about 500 miles to the east of Madagascar, the main island of Mauritius has plenty of opportunities to explore nature by diving, hiking or biking. The African island's volcanic mountain ranges can also be seen in the distance when sailing in its clear blue waters.
Hāmākua Coast (Hawaii)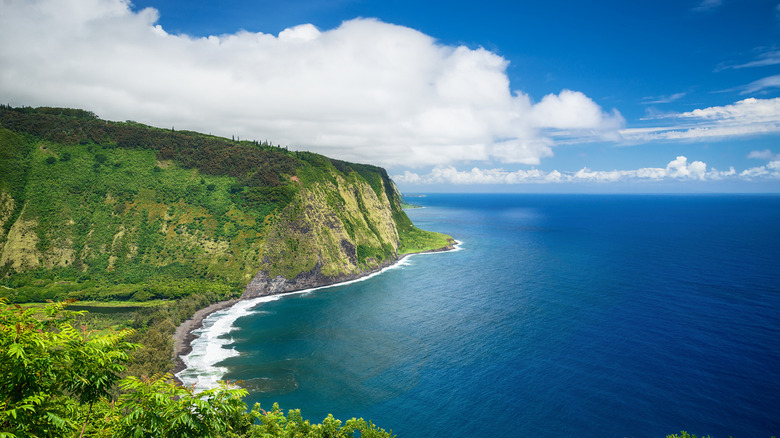 iStock.com/leekris
Running along the northeastern part of Hawaii's Big Island, the Hāmākua Coast features verdant tropical rainforests, charming small towns and unbelievable waterfalls. Get acquainted with Hawaii's natural beauty by taking a scenic drive to explore moss-covered bridges, tropical gardens and beautiful beaches.
Santorini (Greece)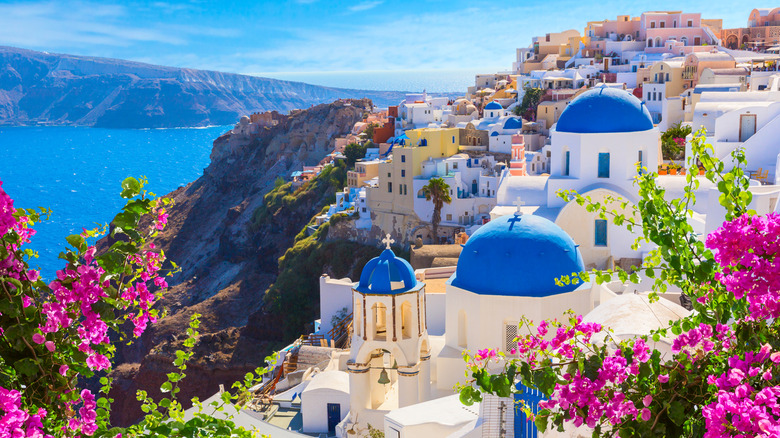 iStock.com/Maglara 
Every traveler has to experience a Santorini sunset at least once in their lifetime, but that's not the only beauty this Greek island has to offer. The dramatic views of its coastline have made Santorini a photogenic favorite, particularly images of the northwestern Santorini town of Oia, famed for its cliffside white buildings and blue domes.
Andaman Coast (Thailand)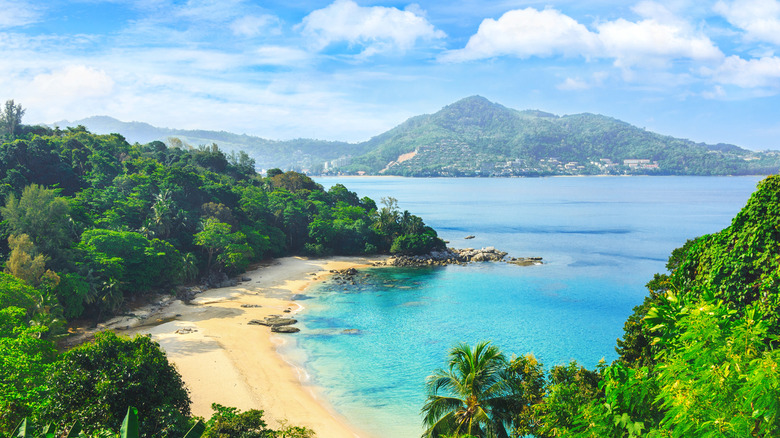 iStock.com/Igor Bukhlin
The turquoise water of southern Thailand's Andaman Coast is breathtakingly beautiful, especially when juxtaposed with its pristine white beaches. Less popular among tourists, the area's untouched beauty makes for a dream vacation with limestone cliffs, gorgeous waterfalls and wondrous sea caves, as well as isles topped with jungles that dot the Andaman Sea.
Big Sur (California)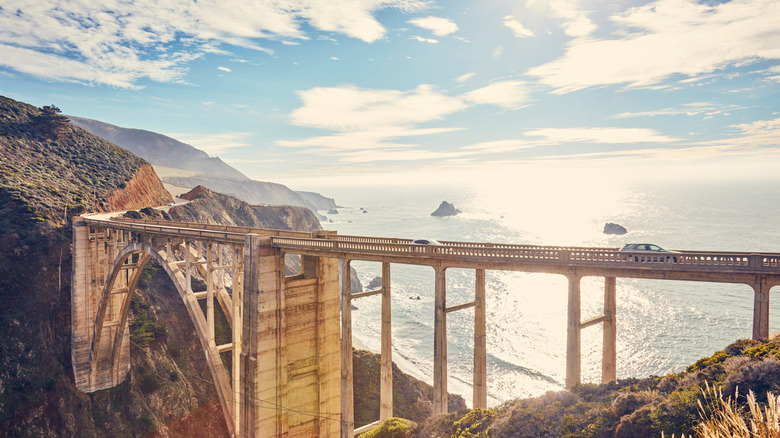 iStock.com/zorazhuang
One of America's most popular tourist destinations, Big Sur has a rugged, 90-mile coastline suitable for a scenic drive, mountain hike or beach trip with forest-covered canyons and secluded coves that will get you in touch with nature.
Hamilton Island (Australia)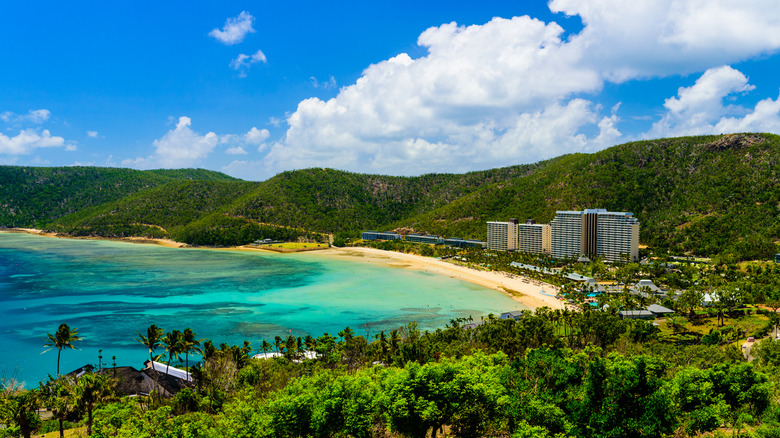 iStock.com/NXiao
The largest of the Whitsunday Islands off the central coast of Queensland, Hamilton Island has a small population of just over 1,000, but it's earned a big reputation due to its scenic beauty and relaxing tropical climate. The natural area is preserved by a law banning automobiles, leaving the island covered in bushland. Along the coast you'll find coral reefs, white sand and impressively clear turquoise water.
Riviera Maya (Mexico)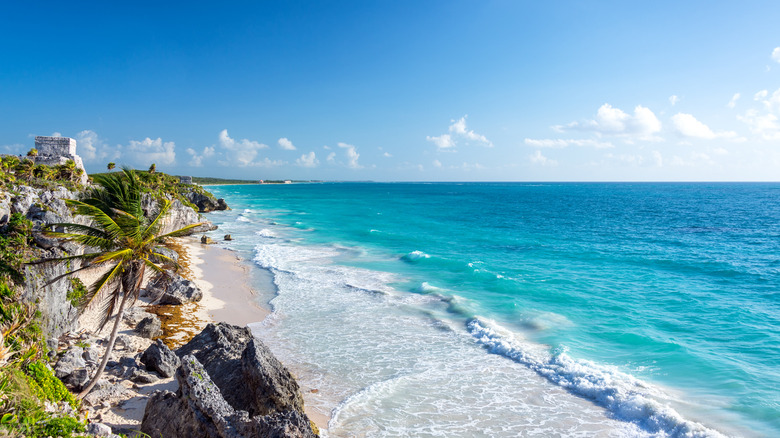 iStock.com/DC_Colombia
Mexico's Yutacán Peninsula is a popular vacation destination known for its beaches and rowdy nightlife, and its Riviera Maya is particularly well-known for its top-tier all-inclusive resorts, boutique hotels and fine dining restaurants located right along the beach. The area also has some wonderful secret spots such as magical cenotes and ancient Mayan sites.
Jurassic Coast (England)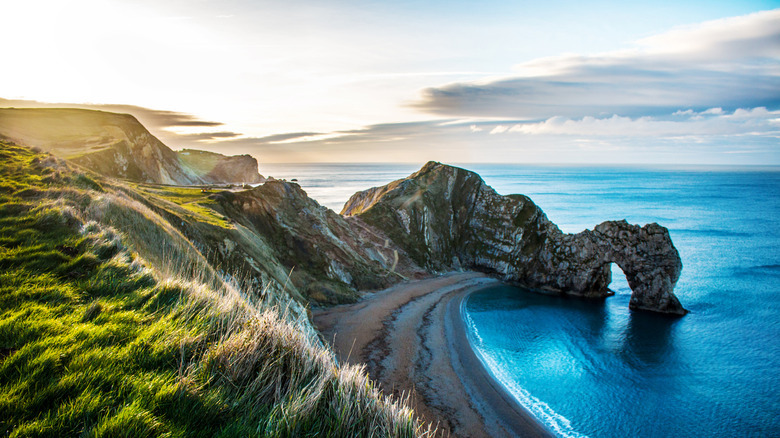 iStock.com/Fonrimso
Spanning about 95 miles along the English Channel in southern England, the Jurassic Coast is characterized by impressive rock formations dating back to the Triassic, Jurassic and Cretaceous periods. Along its beautiful beaches you'll find arches, stack rocks, pinnacles and secret coves produced by these formations.
Budva Riviera (Montenegro)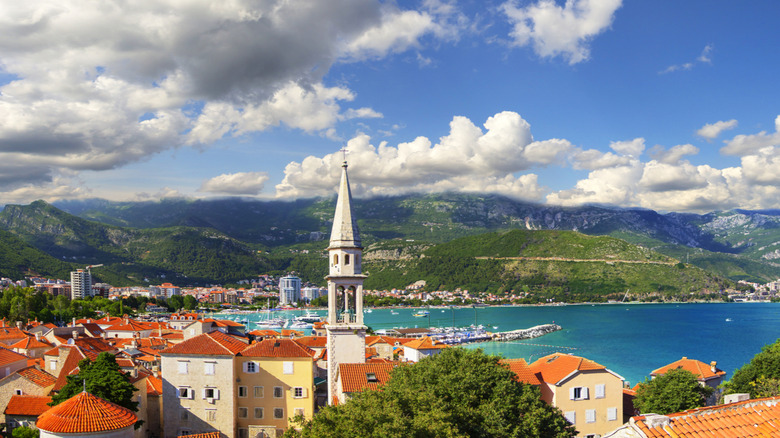 Belikart/Shutterstock
Charming Eastern European architecture dots the Budva Riviera, making for sharp contrast against the blue waters of the Adriatic Sea. Relax on sandy beaches against a backdrop of a hilly, green landscape and explore quaint villages and historic churches.
Gozo (Malta)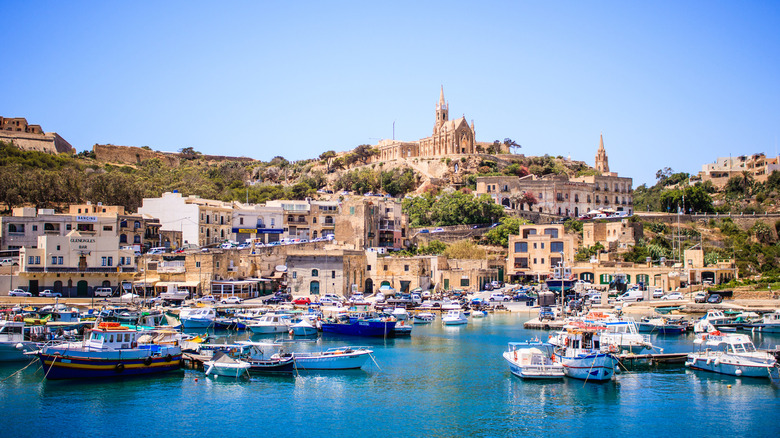 iStock.com/draganadoroarte
The Maltese island of Gozo is far less popular with travelers than the island of Malta itself. This makes for quieter beaches such as Ramla Bay, known for its colorful sands. Gozo's coastline is also characterized by limestone rock formations and stunning Maltese architecture.
Oregon Coast (Oregon)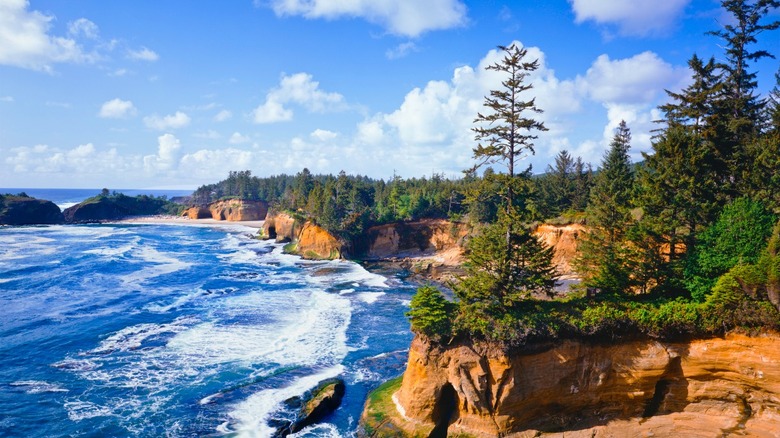 iStock.com/Ron and Patty Thomas
Sea stacks and sea cliffs are prominent features of the coast of Oregon, which is lined by a lot of greenery and views of mountains in the distance. Cannon Beach, one of the most underrated beach towns in America, is located here, known for its 235-foot-tall Haystack Rock.
Dingle Peninsula (Ireland)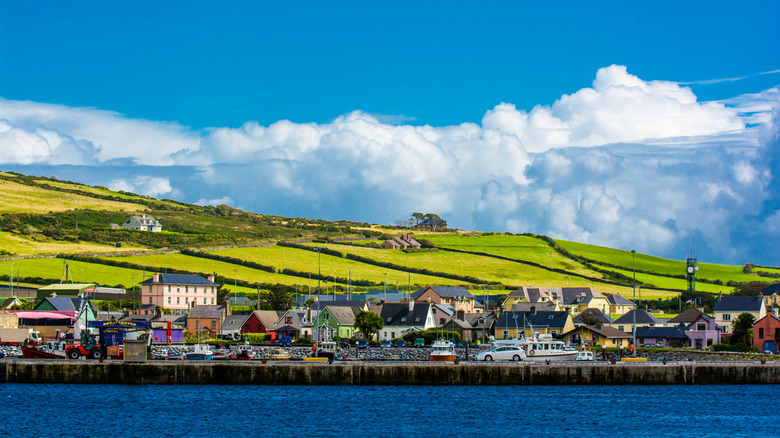 iStock.com/grafxart8888
Enjoy some of the best of the Irish countryside with a drive along the coast of the Dingle Peninsula, where you'll see plenty of scenic mountains, gently rolling hills and wonderful beaches lined by impressive cliffs. Located in southwestern Ireland in County Kerry, the peninsula is gorgeously green and filled with photo opportunities.
Nā Pali Coast (Hawaii)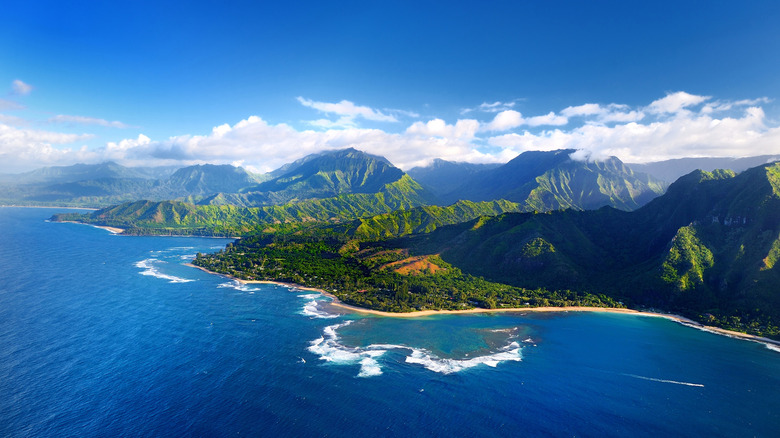 iStock.com/maximkabb
"Nā pali" means "the cliffs" in Hawaiian, an apt name for this 17-mile stretch of Kauai's northern shore. The cliffs have a stunning emerald color accented by golden and brown hues, and they tower over gorgeous waterfalls and beaches.
Costa Brava (Spain)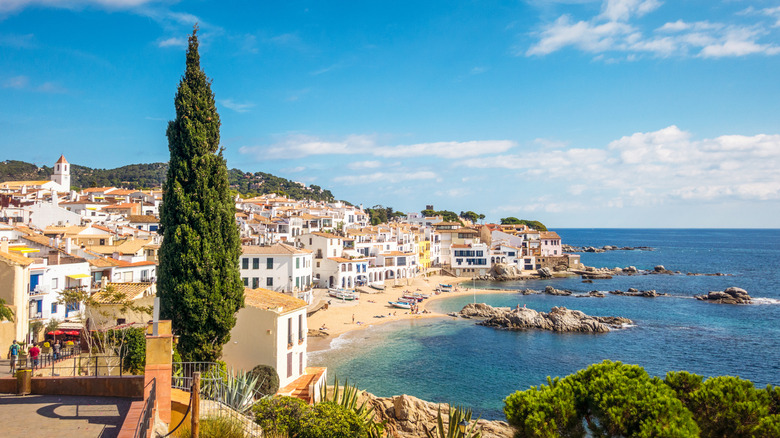 iStock.com/georgeclerk
The Catalonian coastal region of Costa Brava in northeastern Spain is home to pristine and private beaches as well as to a rugged landscape it gets its name from ("brava" meaning "rough" in Catalan and Spanish). While the coast has become quite popular among tourists, there are still relatively untouched beaches and coves, not to mention plenty of ancient settlements and ruins to explore, as well as medieval architecture.
Malabar Coast (India)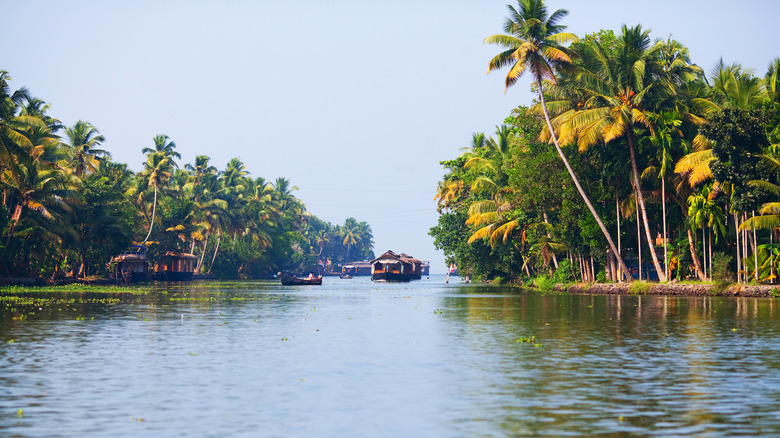 iStock.com/Zzvet
Lying between the Arabian Sea and Western Ghats, the stunning Malabar Coast stretches from warm and tropical Goa to the southernmost tip of India. Sand dunes with palm trees span the coast, behind which lie lovely lagoons, streams, villages and all kinds of awe-inspiring places of worship.