The Most Budget-Friendly Seasons To Visit Scotland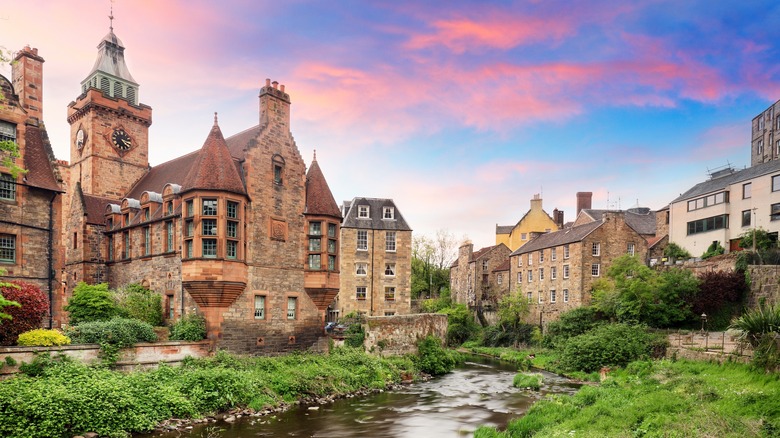 TTstudio/Shutterstock
When you think of Scotland you might imagine rolling green hills with enormous Gothic castles dotting the landscape. Are those bagpipes you hear? Do you smell a whiskey distillery in the distance? Jokes aside, Scotland is a beautiful place to visit and you don't even have to break the bank to get there. While Scotland is an enjoyable destination any time of year, some seasons are better than others when it comes to saving money. The summers are beautiful, so crowds tend to flock to Scotland at this time, meaning prices go up and Scotland is a bit more expensive.
However, for those who don't mind a little chilly weather, travelers should plan their trip for the shoulder seasons in Scotland to get the best deals, according to Two Wandering Soles. These are not only the best times of year for budget-conscious travelers but also the best seasons for truly unforgettable sightseeing experiences.
Benefits of traveling to Scotland in the shoulder seasons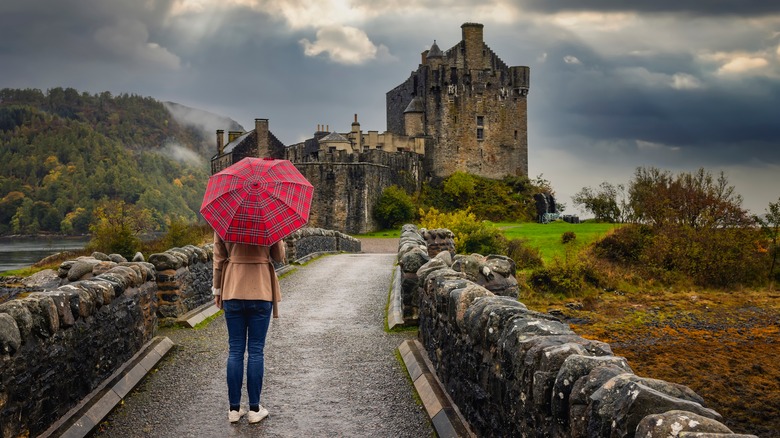 Sven Hansche/Shutterstock
Scotland is a stunningly beautiful country. It would be such a shame to skip it if you mistakenly thought it was outside of your budget. While you will need to adjust your wardrobe if you plan to travel to Scotland outside of the summer months when it's more cost-effective, it's well worth it.
The World Pursuit breaks down each month of weather in Scotland and the best places to go season by season. By visiting in the spring or fall, you can expect a bit more rain but milder temperatures than in winter, along with fewer crowds. May is the peak month in spring for travel in terms of weather and savings, and October is the best fall month for travel as temperatures drop and the crowds depart.
Not only will money-saving accommodations be more readily available in the shoulder season months, but Nerdwallet reports that airfare prices tend to drop considerably, too. So, you can make your money go further while still enjoying Scotland since you'll have all of the iconic locations to yourself without needing to wade through massive tourist crowds. So dust off that tartan, pack a bag, and book those tickets!
Things to do in Scotland in the shoulder seasons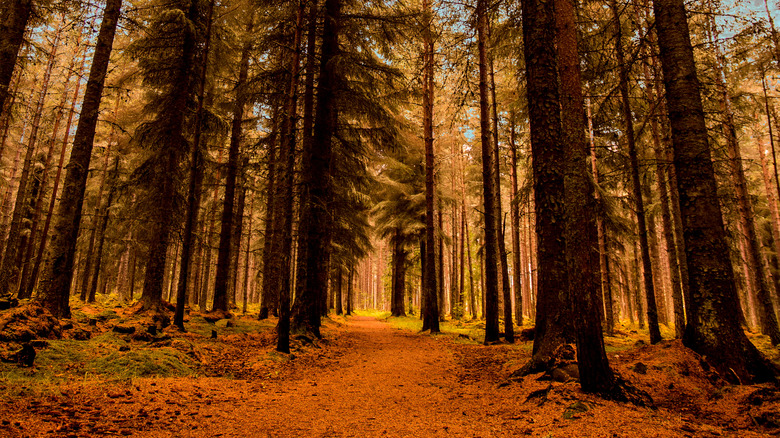 EYPS/Shutterstock
Outside of the top sites to see in Scotland, you might also want to know what unique activities there are to do in the shoulder seasons. Well, you'll be happy to know that Visit Scotland has curated a list of annual events happening throughout Scotland for each season.
In the spring, you can watch all the beautiful flowers bloom, and if you arrive early in the season, you can attend the Scottish Snowdrop Festival at the Scottish Gardens. For golfers, the start of May marks the beginning of the golf season in Scotland, according to Visit Scotland. So why not head over to the world's oldest golf course for a round? You should also be sure to check out the Glasgow International Comedy Festival in March or the enchanting Pagan Beltane Fire Festival in April.
Autumn in Scotland is equally jam-packed with exciting events that are made extra special thanks to the spooky (but cozy) time of year. Visit Glasgow suggests travelers should take a woodland walk to see all the beautiful leaves as they change colors from green to beautiful bright oranges, yellows, and reds. If you find yourself in Shetland in October, sit down for a cup of coffee or a glass of whiskey as you listen to traditional Scottish music at the Shetland Accordion and Fiddle Festival. If the fiddle doesn't tickle your fancy, consider celebrating Halloween the traditional Pagan way at the Samhuinn Fire Festival!