The Airline That Lets You Check Two Bags For Free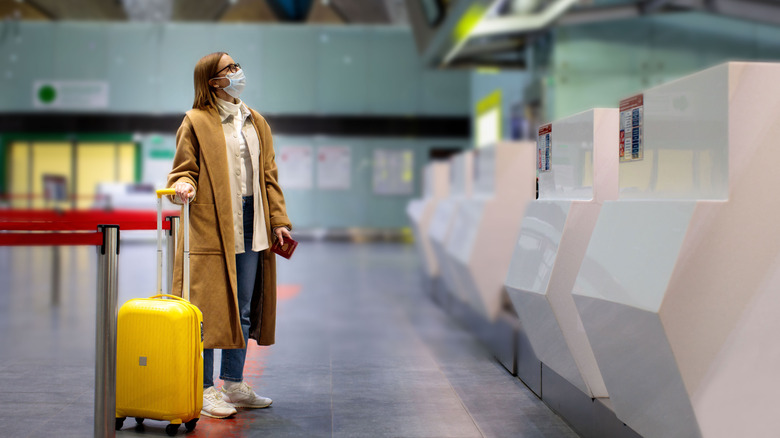 DimaBerlin/Shutterstock
No matter what time of day it is, airports around the United States are usually bustling. According to the U.S. Department of Transportation Bureau of Transportation Statistics (BTS), approximately 75.1 million passengers scheduled flights on domestic airlines in September 2022. And while flying can get you where you need to go significantly faster than, say, driving would, it can all add up to be quite expensive. Per Hopper, the average round-trip domestic flight in September 2022 costs $307. 
While this expense may seem worth it, there are hidden costs to consider. Real Simple explains that some of these may include in-flight amenities such as WiFi and beverages, specific seat selections, fees to even book your flight electronically, and, of course, baggage. Most airlines charge passengers to check even one bag, which TripAdvisor states costs around $30 extra. For a second checked bag, the costs continue to escalate. However, there is one airline that allows you to check not only one bag but two for free.
Saving money with Southwest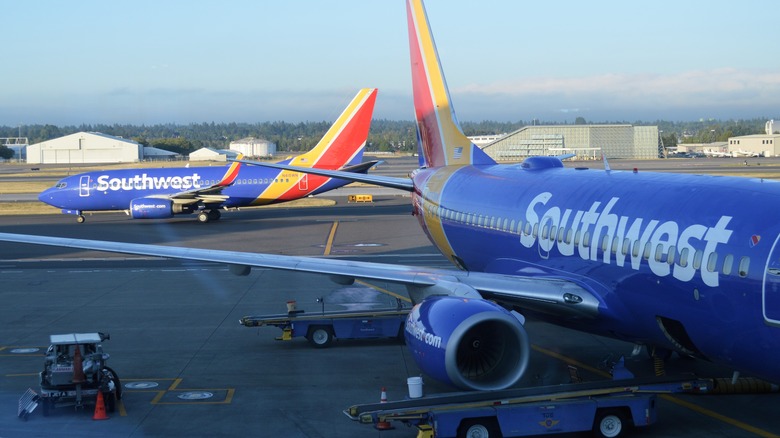 Around the World Photos/Shutterstock
Though some airlines may offer free carry-on items and even free checked bags on certain routes if you're a member of a customer loyalty program (at extra cost), according to Nerd Wallet, Southwest Airlines is the only domestic airline that allows you to check not just one, but two bags for free. Additionally, Southwest Airlines allow for all passengers to have two free carry-on items.
Time reports that approximately 55% of airline passengers check baggage before a flight. Considering the costs to check one bag and further confusion with varying prices when checking more, this could add up to quite a bit extra that you may have been anticipating. Nerd Wallet notes that passengers tend to be appreciative of Southwest's transparency when it comes to luggage fees (or, in many cases, lack thereof). However, there are a few caveats to remember before checking your two pieces of luggage.
Limitations to luggage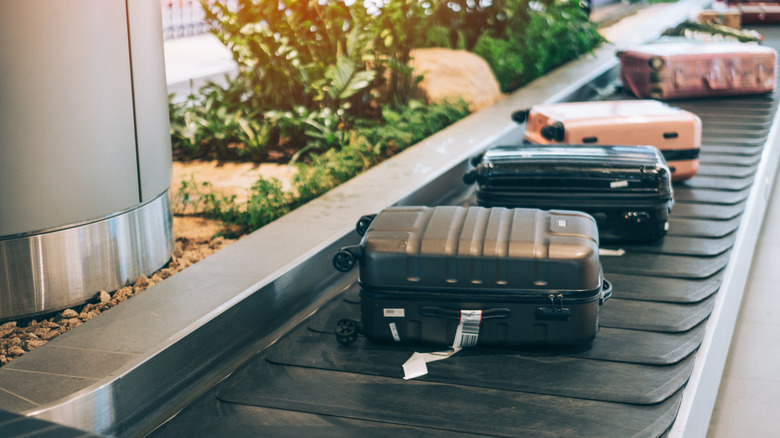 Diversity Studio/Getty Images
Southwest does have a few regulations regarding checked baggage. Baggage cannot exceed 50 lbs. If so, a $75 fee will be charged. Additionally, if you are checking three or more bags, a $75 fee per bag after the first two will be added. The airline notes that checked baggage cannot exceed 62 inches. However, certain pieces of sporting equipment, such as golf bags, skis, and surfboards (only on flights in Hawaii), can count towards your free luggage. 
Like most major airlines, Southwest allows for carry-on items. According to the airline's website, this calls for one bag plus one personal item. In addition, the carry-on bag cannot exceed 24"x16"x10", and personal items have to be no bigger than 16.24"x13.5"x8" as these will be stored under the seat in front of the passenger during take-off and landing. 
So the next time you're ready for your next vacation, consider saving a little cash on your luggage and booking with Southwest.