Why You Should Consider Buying One-Way Tickets Instead Of Round-Trip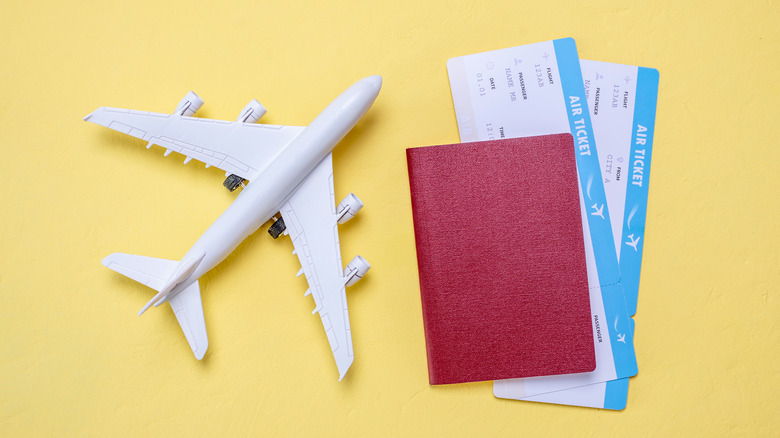 Artem Oleshko/Shutterstock
Airline tickets are usually the most expensive purchase you will make when travel planning. This can make booking flights a bit of a stressful experience. However, there are also many travel hacks you can use to save money and have greater flexibility on your trip. One of the best travel tips you can use immediately for your next trip is to buy one-way tickets instead of round-trip.
Booking a one-way ticket is most economical when flying domestically within the U.S. or when you're traveling around Europe. For overseas flights, round-trip is sometimes the best option available, but there are still benefits to booking one-way tickets for your travel.
The best part of buying one-way tickets is that they offer you greater flexibility for both your budget and your trip schedule. But before booking your one-way tickets, you're going to want to shop around to find the best combination of flights.
Reasons to book a one-way ticket for your next trip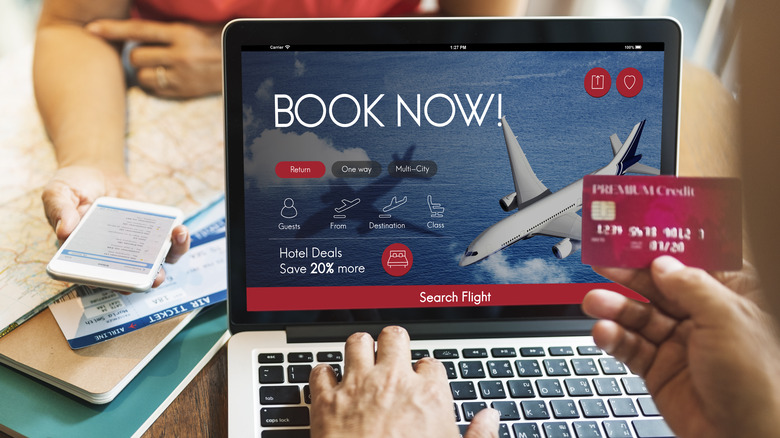 Rawpixel.com/Shutterstock
Booking a one-way ticket has many benefits. If you book two one-way tickets (one going to and one returning from your destination), only one leg of your trip will be impacted if a problem comes up or you need to make a change to your itinerary, saving you time and money. Alternatively, if you only book a one-way ticket to your destination (and not the return trip), you'll have greater flexibility if you're not sure when you'll be coming back from a trip, or if you'll want to leave from a different city. This is a common situation for many digital nomads.
Booking one-way tickets can also be cheaper than buying round-trip tickets. This happens often with U.S. domestic flights and flights in Europe where you could save money by booking with two different airlines. According to The Points Guy, you could also use your miles more effectively by booking separate one-way tickets since some itineraries offer low-mileage options.
When you should buy round-trip tickets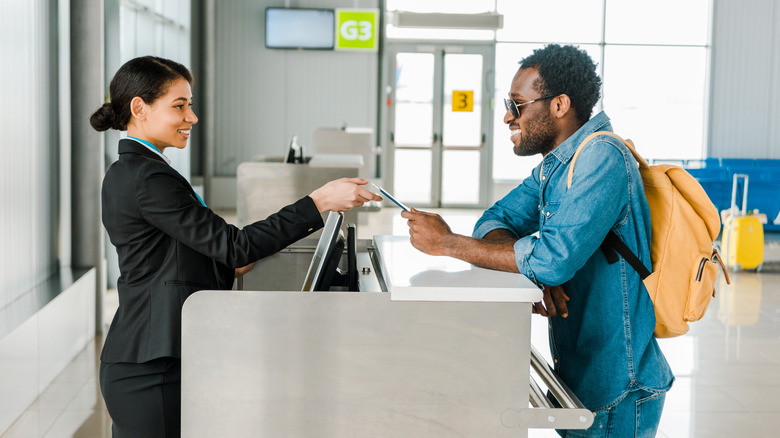 LightField Studios/Shutterstock
Even though booking one-way tickets is usually a great option that offers lots of flexibility, sometimes booking a round-trip ticket is the more cost-effective option. This is because airlines will often price one-way tickets equal to or more than round-trip tickets, especially for premium seats. Why do airlines do this? USA Today writes that since airlines can't be sure you'll use them for your return trip, the pricing for one-way flights is to recoup any potential losses in advance. Additionally, if more passengers book round-trip flights, it makes it easier to anticipate staffing needs.
Do you want to use your miles but you're not sure if they're best spent on two one-way tickets or round-trip? According to Nerdwallet, the amount of miles you use is basically the same with a round-trip ticket as with two one-way tickets. In this case, your decision will come down to whether or not you want flexibility for your itinerary.