Cramming Too Many Activities Into You Paris Trip Could Be A Big Mistake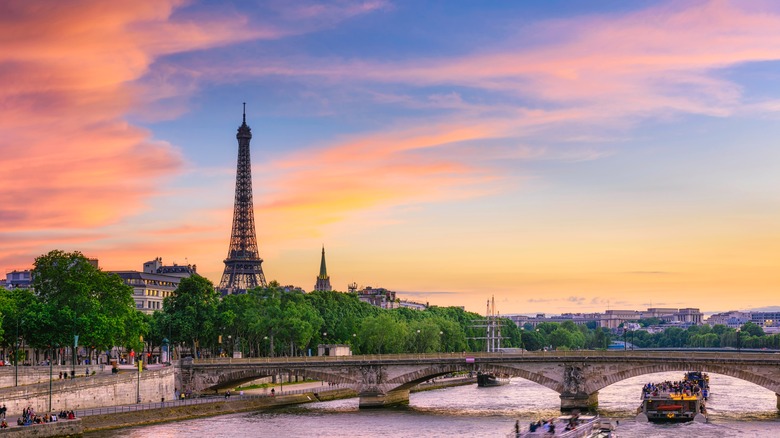 Catarina Belova/Shutterstock
The dazzling lights of the Eiffel Tower. Sun beams hitting the streaming Seine. Perhaps you're eating a baguette and sipping authentic French wine as you rest after a long day's worth of meandering les rues of the city. Your lifelong wish of making Paris your vacation destination has come to fruition. But before the baguettes, and museums, you'll need to plan.
A trip too Paris could be the scenic, historical, and romantic adventure of your dreams. But planning a successful getaway to France's biggest city will take a good amount of forethought and a couple of reality checks (according to Investment Monitor). More than 38 million tourists visit the city each year, making it one of the most sought-after travel destinations in Europe and the world, according to a report from France's Office du Tourisme et des Congres. Iconic for its deep history and cultural significance, Paris has been featured in a long list of media moments. We aren't surprised that so many of us have Paris on our travel bucket list.
Yet, your trip to Paris can be foiled by going too big too fast. While you're likely hoping to fit as many Parisian tourist hubs as possible into your vacation in a short amount of time, you may be better off picking a few highlights that will capture the magic of the city. We'll help you find places in Paris that aren't overrun by tourists and choose the best adventures for you in the city for your itinerary.
Why you shouldn't pack too many plans into your Paris trip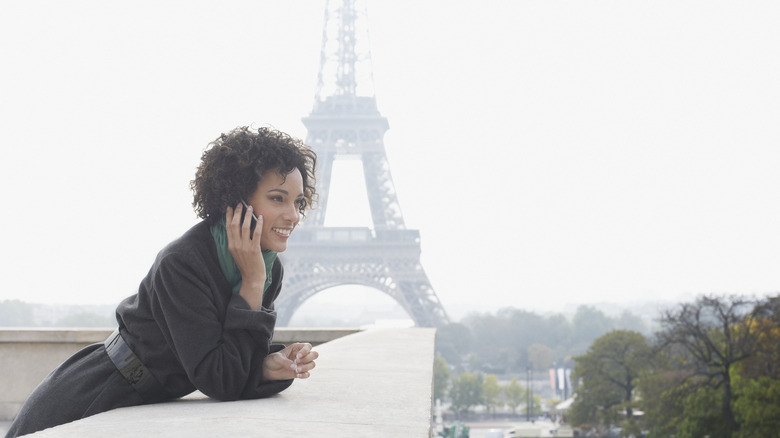 Sam Edwards/Getty Images
The most zealous travelers tend to believe that they can fit a myriad of activities into the 24 hours allotted into a day. Yet, that might not be the mindset you want to have going into your Paris vacation. Attempting to tackle all the city has to offer in a single day can be nearly impossible and detrimental for even the most practiced travelers. Instead, the best way to take in the city is to do a little at a time, giving yourself and your crew the opportunity to enjoy your activities and cherish the moment without feeling rushed, according to Richard Nahem of Eye Prefer Paris Tours.
"One big mistake is to try and cram everything in a few days," Nahem, founder of the touring company Eye Prefer Paris Tours told the Huffington Post. "Paris is a beautiful and big city, with so much to see and do. It can also be visually overwhelming and overstimulating trying to take in all its beauty." While the city has a host of activities to offer tourists, you'll need to think ahead about what you want to do most, crossing off activities that aren't as much of a priority.
Plan to be in the city for a few days or a week while in Paris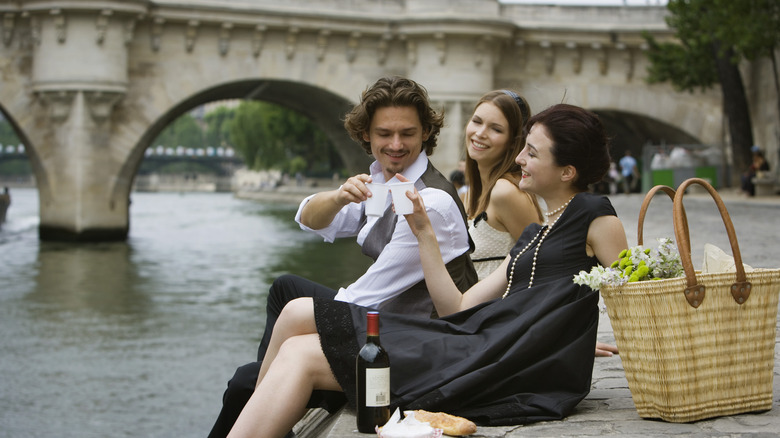 Jupiterimages/Getty Images
Paris is not the kind of travel destination that you can conquer in just a few hours. To truly enjoy all the cultural marks of the city and its activities for tourists, you'll need to plan for your Parisian to last about a week. But such a long trip might not be an option for those who need to get back to work and only have a few days off. Richard Nahem, founder of Eye Prefer Paris Tours, has an ideal timeline for guests on a time crunch. "As a tour guide, I see many of my clients try to fit in what takes a week, into three or four days," Nahem told the Huffington Post. "My suggestion is to be selective and choose two or three activities at most per day."
Instead of doing all the sightseeing that Paris has, pick your most anticipated activities and prioritize those. "For instance, one morning do the Louvre, then have a nice leisurely lunch at a café for 60-90 minutes, then an afternoon activity, say a walk through the Marais or Saint-Germain or visit another museum," Nahem said. If you give yourself enough time to plan in advance and research what you truly want to do in the city, your trip to Paris will be a success worth remembering for years to come.