The Best Time Of Year To Visit Italy To Avoid Big Crowds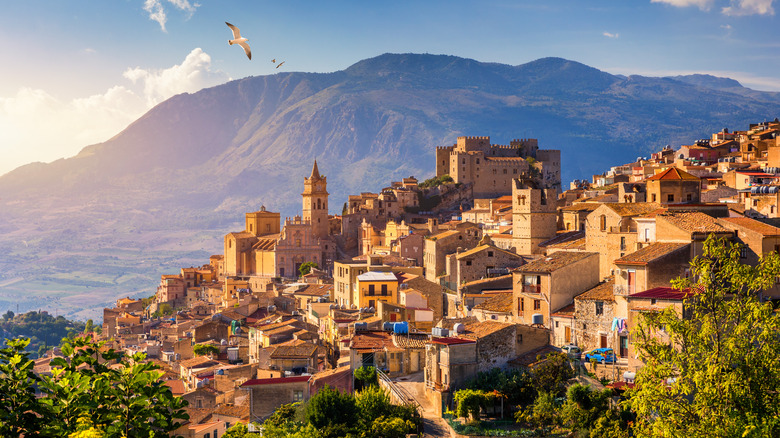 DaLiu/Shutterstock
Before we delve into the meat of this article, we should preface it with some facts about Italy's tourism. In a recent, in-depth study (2022), performed by U.S. News & World Report, the country known for its tantalizing Mediterranean food, vibrant culture, breathtaking art, grand architecture, intriguing history, and stunning landscape, ranked No. 1 in tourism, with an estimated average of more than 40 million tourists recorded as visiting Italy annually:  With the exception of 2020 when the world was plagued by a global pandemic, and tourism came to a screeching halt.
That being said, Italy is one of the top 10 visited countries in Europe, according to Schengen Visa Info. Combine that with hard data revealing the number of visitors arriving on its shores and land annually, and it speaks volumes about how popular Bella Italia is no matter the season. From January right through to December, this incredible country proudly hosts the arrivals and stays of international visitors from around the world. However, we can narrow down which of those months serve as the best time of year to visit Italy, helping you to avoid those really big crowds.
Primavera at its best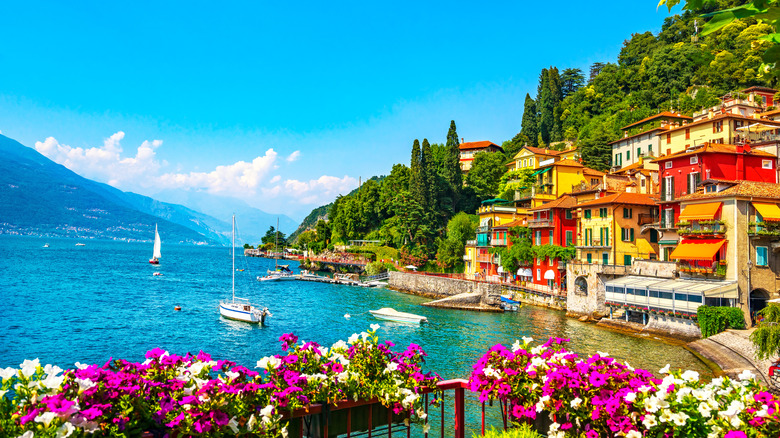 StevanZZ/Shutterstock
If you prefer to travel in the blossoming season of spring — avoiding the scorching hot European temperatures in the summer — both Lonely Planet, and those of us who live in Italy, will quickly tell you that April through June will not only afford you idyllic temperatures, and so much sunshine it will boost your natural Vitamin D levels tenfold, it's also a great time to visit before the mad rush of tourism starts for the summer season months of July and August.
Visiting Italia in spring will also provide you with lower rates on accommodations, as hotels, agriturismos, and bed and breakfasts, tend to steer away from raising their rates until the end of June. However, should you arrive in April during Easter break, and plan on visiting popular cities such as the Vatican, Rome, and Florence, be prepared to face some crowds. Easter is a very popular holiday in Italy, with visitors from around the globe coming to partake in its traditions and festivals.
The falling leaves of Autumn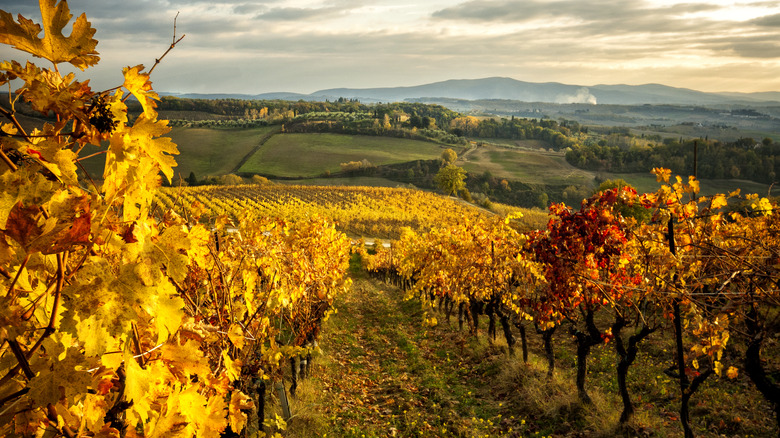 Massimo Santi/Getty Images
Now that summer is finished, harvesting times goes into full swing in Italy. Juicy grapes, chestnuts, and ripe olives need to be plucked and prepared to create Italy's famous wines, mouth-watering delicacies, tempting dolci (sweets), and that pure Italian olive oil that beckons to be drizzled onto a warm slice of fresh-baked bread. And, as Frommer's confirms, the months of September and October will bring fewer crowds, and much-needed pleasant temperatures after a sweltering summer season, further staving off the colder temperatures that begin to arrive in November for the winter season.
Harvesting brings regional food and wine festivals during the fall, along with eager tourists ready to partake in their festivities, but not the mass crowds that summer reveals. Visiting Italy in the autumn season also offers visitors the chance to see varying regions in the country turn brilliant shades of gold, orange, and red as the leaves begin to change, and popular tourist destinations in the country have shorter lines, minimal crowds, and accommodations are at their lowest rates throughout the year. And while summer in Italy is the perfect time to enjoy the rugged beaches and laze around in the Mediterranean sun, tourism is at its peak during July and August, with lengthy lines at all the attractions, overcrowded piazzas, and accommodations charging premium rates.