This Museum Is The Perfect Family-Friendly Attraction To Visit On Your Next Trip To Vancouver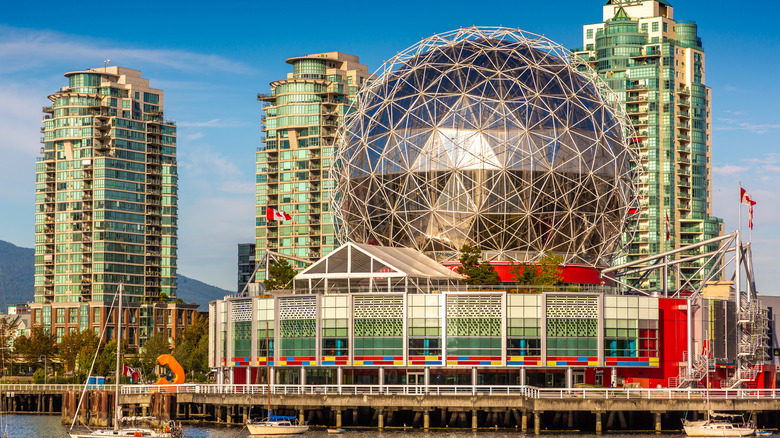 Sergii Figurnyi/Shutterstock
A vibrant port city on British Columbia's West Coast, Vancouver offers something for everyone, especially if you're a serious seafood lover, outdoor enthusiast, or art aficionado. Surrounded by mountains, coastal forests, and the sea, Vancouver incorporates its beautiful natural surroundings into its clean urban environment and sprawling green spaces.
In fact, according to GEOS Vancouver, the city's Stanley Park — a true urban oasis — is actually larger than New York City's Central Park, spanning over 1001 acres. Greenpeace also got its start in Vancouver, the city has a top-ranked aquarium, and its Museum of Anthropology is heralded as one of the best in the world. Needless to say, science and nature are engrained into the DNA of the city and into its skyline.
If you've ever been to Vancouver, you may have noticed a somewhat odd geodome near False Creek. (It's pretty hard to miss.) Inside this geodesic dome holds a whole world of wonders, literally. It's Science World! And if you're traveling with family, exploring the interactive science center is a fantastic way to spend an afternoon.
Living lab and expert collaborations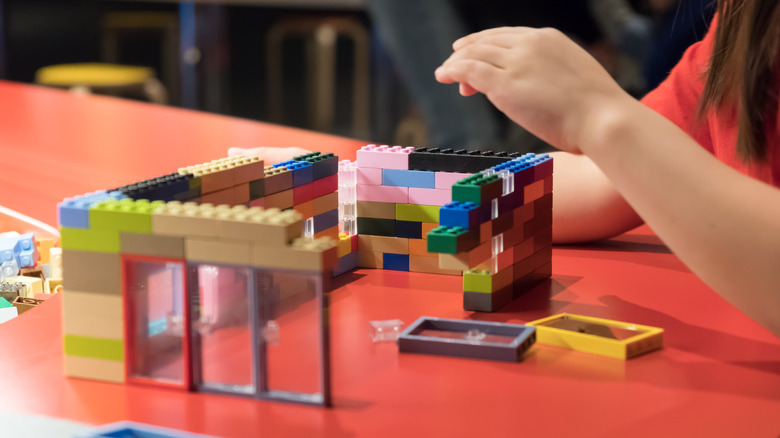 JT8/Shutterstock
Per its website, Science World is a non-profit science center with a mission to "inspire the next generation of problem solvers, world changers, and nerds." The center features 12 permanent exhibits, as well as rotating exhibits that are shared with some of the top science centers and museums in the world.
One of the hallmarks of Science World is the interactivity of its exhibits. The goal of the center is to immerse guests in hands-on experiences to promote curiosity and discovery in the worlds of science, technology, engineering, art, design, and math.
Along with its exhibits, Science World also holds regular in-person and virtual science demonstrations given by experts in their fields. Just to give you an idea of how closely Science World works with experts, visit the Living Lab. Here, University of British Columbia researchers partner with Science World to interact with children one-on-one.
Through age-appropriate activities, researchers speak with parents and children about cognitive development and learning. Parents receive free (and expert) insight into their children's cognition through fun, interactive activities. That's probably worth admission alone.
Lights, sounds, science!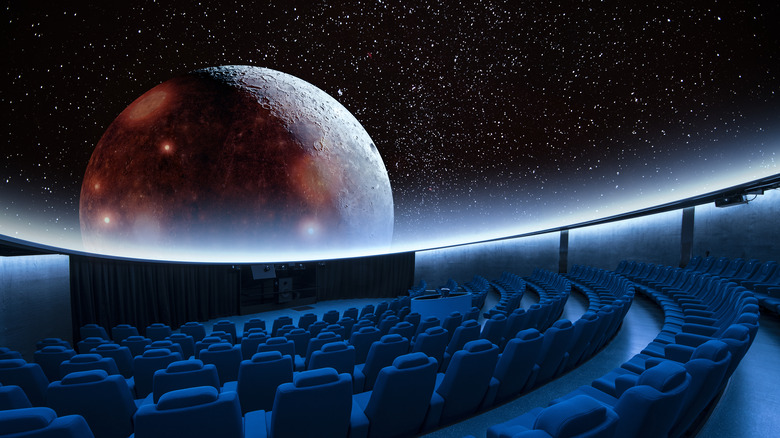 Pavel Gabzdyl/Shutterstock
Science World's 12 permanent exhibits feature both indoor and outdoor activities. And, trust us, it's not a textbook and lecture type of museum. The center is filled with play areas. In the Eureka! exhibit, kids can play music by waving their hands over multicolored lights, then play with a huge "lite brite" in the Wonder exhibit. There are also crawl spaces to explore, walls of mind-bending illusions, a virtual reality experience that simulates bird flight, and more.
Once everyone is worn out and a little more knowledgeable about how the world works, you can all relax by catching a video on the Science World's massive five-story domed screen, one of the world's largest. (They didn't make Science World a geodome for nothing.)
If you're looking to do something a little more adult, Science World also opens up for after-dark events, per its website. With admission, you can explore all the exhibits and galleries while enjoying drinks, food, and music. After all, you're never too old to learn something new.