The Traveler's Guide To Using Your Phone Overseas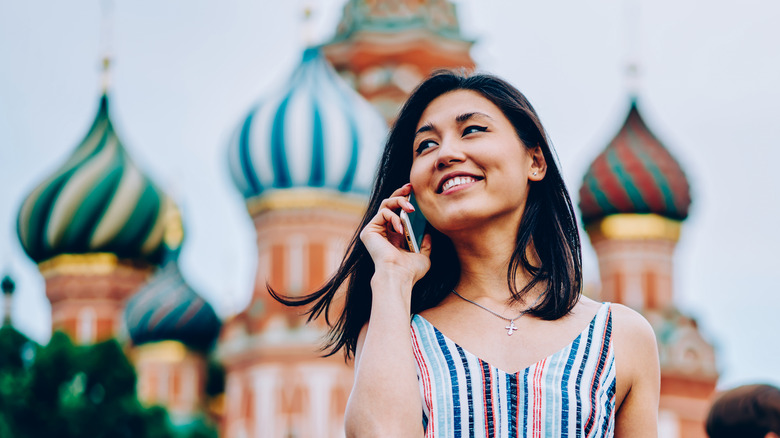 GaudiLab/Shutterstock
Phones are essential travel companions in today's world. Aside from keeping us connected to each other no matter the distance, these mobile devices also serve as important sources of information and provide tools that make modern travel so much more easier.
From capturing precious memories through photos and videos, and then providing us a way to share them online through various social media networks, smartphones have become a portable and practical tool to plan and organize our trips. We use them to research destinations, create itineraries, book travel necessities, check our flights, learn a new language, convert dollars to local currency, and many more.
Because of this, it's important that we keep our phones working well when we travel — or alternatively, acquire one that does work when we reach our destination. Here are the things you need to do to ensure that your phone is usable when you're traveling outside the continental United States.
Secure a phone that works where you're traveling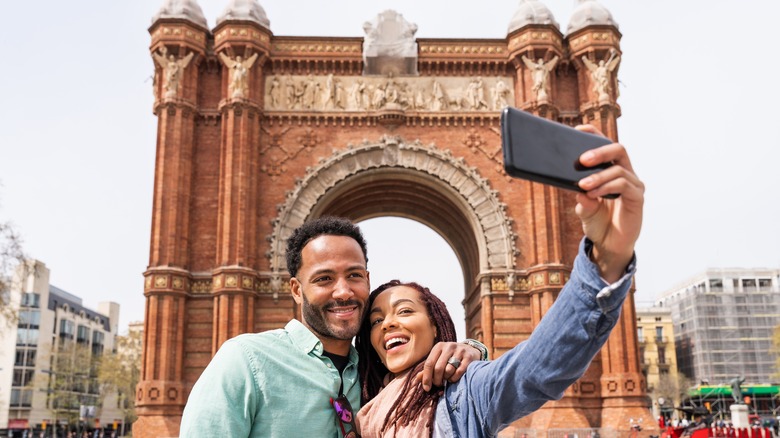 oneinchpunch/Shutterstock
You can do this in one of three ways. You can unlock your phone, purchase a travel phone, or rent or buy a local phone. Unlocking your phone allows you to use SIM cards from any carrier, even those from abroad. In the U.S., most phones are locked in to a carrier and typically involves a payment plan. To unlock your current phone, ask your carrier and they should be able to grant your request, assuming you're in good standing with them.
The FCC notes, however, that you should contact your mobile service provider to ensure that your phone — whether unlocked or locked — is compatible with the networks in the country where you're traveling to. Do this before your trip and especially if you plan on sending and receiving text messages or voice calls.
Alternatively, you can get a hold of a travel phone. Unlocked phones are available in the country from various retailers, but you'll have to pay the price upfront, says PC Mag. Compared to a phone on a payment plan, getting an unlocked phone can be more expensive. Prices can range from as low as $70 for a Nokia 6300 4G to as high as $1,200 for a Samsung Galaxy S22 Ultra. Or, as Frommer's advises, you could buy or rent a local phone from the airport, your car rental company, or ask your hotel or travel agent, or check out phone rental providers.
All about SIM cards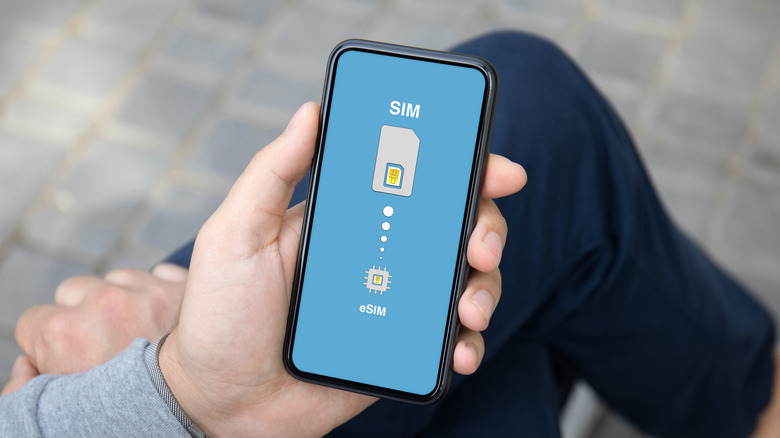 DenPhotos/Shutterstock
Here, you have three options: (1) stick with your carrier and add an international travel plan or data roaming, (2) use an eSIM, or (3) buy a local SIM card. If you're like most Americans who have phones locked in to a carrier, you should ask your provider about their international plans. This will allow you to keep your U.S. number even while you're abroad. Just make sure that you know the roaming rates for the countries you plan to visit, that international roaming is activated before you leave the country, and that you know how to track your usage so you don't incur exuberant charges while on vacation.
The second option is to use an eSIM, which is short for embedded SIM or a SIM that is built into the phone itself, according to the FCC. This means you don't need to change SIM cards every time you change providers. However, eSIMs only work on unlocked phones.
Alternatively, you can purchase a prepaid SIM card instead. You can find one at airports and local phone stores. Again, this requires that your phone be unlocked; otherwise, the local SIM card you buy will be useless. This is an affordable option, though you might need to inform people who need to contact you, such as friends and family at home, about your new international phone number. Remember to buy the correct-sized SIM card and to keep your original one in a safe place as you're still going to use it once you return to the U.S.