Do Airlines Pay For Hotels For Long Layovers?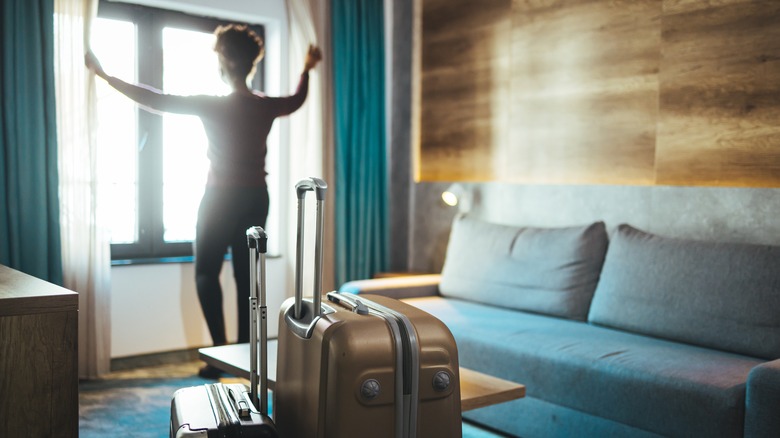 Dragana Gordic/Shutterstock
When travel planning most people will look for flights that get them to their destination quickly and with the fewest possible layovers. However, if you're headed to a smaller destination without a major airport, chances are your trip will require an extra stop. And if there aren't many flights to your final destination, you may find yourself grounded for 8 hours or more.
Luckily, many stopover cities are also incredible destinations! Flights to Europe will often be routed through bucket-list stops like Paris or Lisbon. If you're headed to Thailand you may make a stop in Hong Kong. A trip to Jordan with Emirates Airlines will have you flying over the Burj Khalifa in Dubai. In short, there are plenty of places where you can make the most of an extended layover before you arrive at your destination.
But can you avoid paying extra for hotels and activities on an extended stop? Yes and no. While many airlines in Asia, Europe, and the Middle East have some amazing stopover programs, it can be difficult to find flights that meet the ticketing conditions required to earn a free hotel stay ... but not impossible!
How to get a free hotel stay on a long layover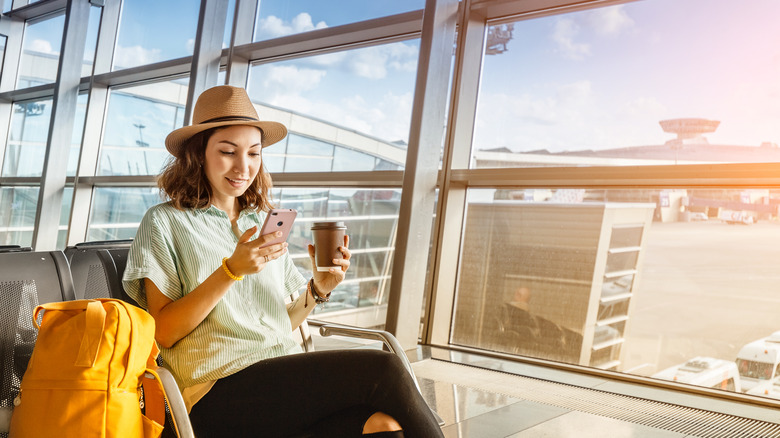 frantic00/Shutterstock
If you select a long layover for your next flight in the hopes that accommodations in the stopover city will be paid for, be aware that for most airlines there are very specific conditions your ticket must meet.
For example, Emirates' Dubai Connect program and Qatar Airways will pay for a long layover in their hub city of Dubai or Doha, but only if that ticket is the shortest option available. While it is possible to find eligible flights, these rules can make it difficult for travelers to take advantage of stopover programs. However, there are airlines with less stringent criteria or other options that may entice you to explore your stopover city.
Singapore Airlines has a great stopover program called the Singapore Stopover Holiday program which offers travelers great discounted stays and free access to attractions around the city. Etihad Airways' stopover program is great for those looking to visit Abu Dhabi and offers up to 40% off accommodations for layovers between 24 hours to two nights and even offers complimentary stays for those with a layover between 10-24 hours. TAP Portugal and Iberia also have stopover programs and though they do not offer complimentary stays, you can add extra nights to your layover at no extra cost. Iberia's stopover program is called Stopover Hola Madrid which allows you to stay in Madrid for one to six nights and offers discounts on hotels, transportation, and other tourist activities.
How to make the most of a long layover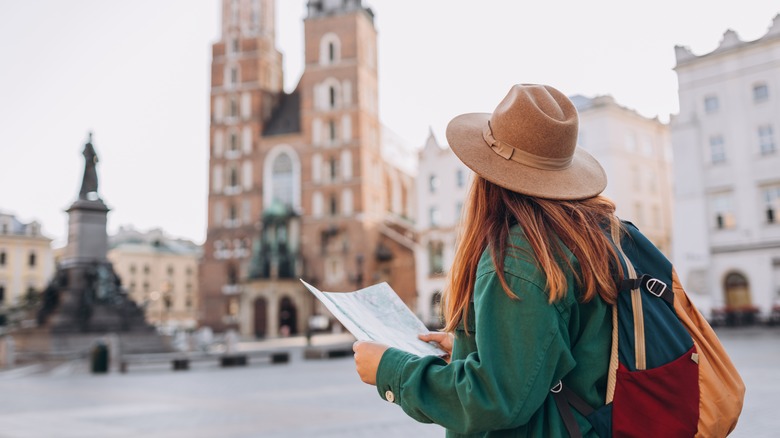 phM2019/Shutterstock
You did it! You've booked a flight with a long layover and maybe you even scored a free or discounted night at a hotel in the city. Now what?
For any stopover, no matter how short or long, you will want to make sure you have the appropriate visas since you will be leaving the airport and entering the country. Always double-check entry requirements and consider making a call to your airline's customer service line as some do offer visa application services as part of the stopover package.
While it can be tempting to try and see and do everything with your limited time, you will have a much better experience doing just one or two tourist activities and getting a great meal at your stopover destination. Be sure to also give yourself enough time to relax and return to the airport without stress.
If you're looking for specific itineraries for your stopover, you should first check out your airline's website. Many will have some recommendations or even specific itineraries for your layover's duration. Check out Finnair's Helsinki Layover guide for 6- 12- and 24-hour layovers or Avianca's 8-hour Bogota Stopover Itinerary.