The Must-Visit Italian Destination For Cheese Lovers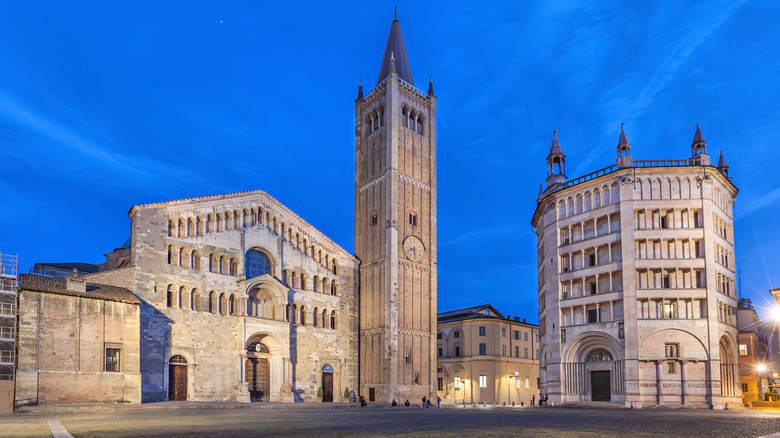 Bbsferrari/Getty Images
The Emilia-Romagna region of Italy is proudly home to nine captivating, extremely productive provinces and has one of the most diverse landscapes one can experience. From its breathtaking medieval and Renaissance architecture, castles, and cities scattered across its terrain to being caressed by the sparkling blue Adriatic Sea to the east, bordered by the lush Apennine Mountains to the west, filled with lush forests and caves, and home to numerous thermal springs, and two national parks: Emilia-Romagna has it all.
As one of the wealthiest regions in Europe, it's no surprise that it produces some of the fastest and most luxurious Italian vehicles in the automotive industry. However, its delectable gastronomic delicacies and cuisines, and tantalizing Lambrusco wine — according to Frommer's — are for the record books, and should not be missed when visiting. More so, if your mouth waters at the sight and taste of cheese, there's one province within its cradle that is a must-visit destination for cheese lovers and connoisseurs alike.
Parma: The birthplace of the King of Cheeses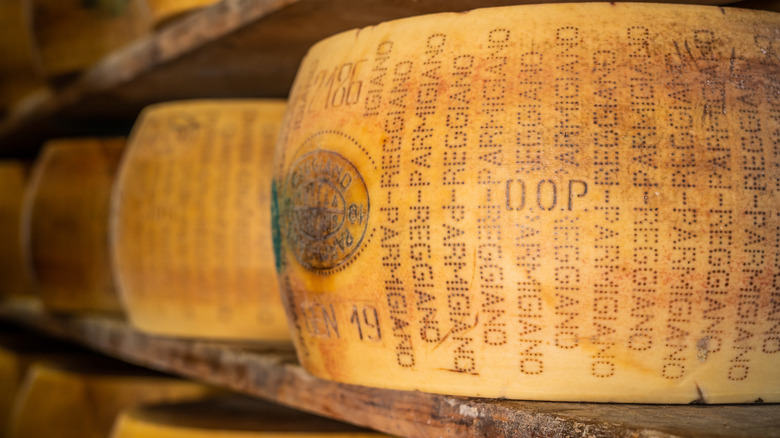 illpaxphotomatic/Shutterstock
Leave it to Italy to produce one of the most popular cheeses in the world, as reported by Taste Atlas, and, the Province of Parma is home to its famous conception. Founded in 183 B.C., this picturesque province is situated between Bologna and Milan and is found within the Emilia-Romagna region. From its Romanesque architecture to its enigmatic frescoes, and pride in retaining the oldest university in the world — Università di Parma — it's also known as a foodie's paradise.
The complex cheese known as Parmigiano-Reggiano is made solely from cow's milk, salt, and rennet — with its ancient roots dating back to the Middle Ages. Once processed, aged, and matured, it reveals its granular, salty, nutty, and sweet taste through its delicate, long, aging process. Its visual structure is poetically and spiritually akin to the diverse landscapes of Emilia-Romagna, as defined by the late Italian writer and journalist, Giovannino Guareschi, and reported by la Republicca.
Partaking in the art of making Parmigiano-Reggiano
Parma is home to 10 cheese-making dairies where visitors can easily book a "Visit and Tasting" to attend and learn the history, process, and art of making the "King of Cheeses." The tours promise to be a multi-faceted, sensory experience, while also teaching visitors its nutritional values, how to identify authentic Parmigiano-Reggiano cheese from its PDO seals and markings, the difference between it and Grana Padano cheese, and how to cut and store this delicious cheese used in thousands of dishes around the world.
But most importantly, after visitors are schooled on this fine contribution to the world of cheese, the delicious tastings begin. As Parmigiano-Reggiano cheese can be matured between 12 and 40 months, visitors will partake in sampling the varying grades of maturation, discovering its unique tastes ranging from subtle to sharp, and intense. No matter the age of this beloved cheese, one thing is for sure, it has rightfully earned its status, reputation, and respect as being one of the most preferred cheeses in the world for a reason.