Live Aqua All-Inclusive Resort Brings New Meaning To Indulgence For Cancun Travelers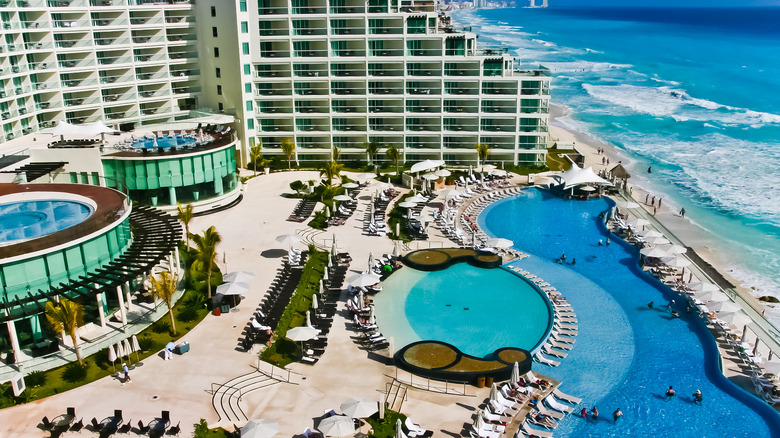 Yingna Cai/Shutterstock
Live Aqua, a beachfront resort in Cancún, succeeds in redefining the term "all-inclusive." Often, an all-inclusive experience does not necessarily translate to a luxurious stay. Convenient? Maybe. Budget-friendly? Could be. Luxurious? Not necessarily. Remember, resorts exist to make a profit. Granting wishes may be part of hospitality, but resorts aren't genie houses. While travelers may assume an all-inclusive deal is a bargain (and sometimes it definitely is), profit margins will usually dictate the quality of what's included. Carefree eating and drinking is an enticing proposition, but bottom-shelf spirits and suspicious buffets can often leave the promise of "all-inclusive" with a bad taste in your mouth.
Live Aqua is different. For the five-star resort, set on one of Cancún's premier private beaches, the term "all-inclusive" includes both guest convenience and luxurious opulence. And it's not opulence in the sense of gaudy chandeliers. Rather, the resort is sensorially seductive, combining picturesque natural surroundings seamlessly with almost surreal amenities, flavors, and atmosphere. The resort's adult-only sophistication teems with both indulgence and tranquility. 
Live Aqua of Cancun offers dreamlike lodging options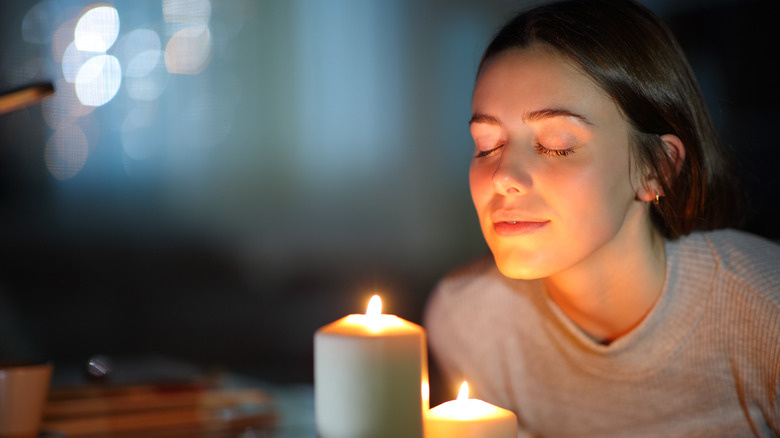 Antonio Guillem/Shutterstock
The resort offers 17 types of rooms. Most rooms provide expansive, postcard-worthy views of the emerald-green ocean, and all rooms are luxurious by most metrics. However, the resort's suites are downright decadent, ranging from 750 to 3,5000 square feet. If the rooms themselves are top level, then the appointments are stratospheric. From handmade headboards, invoking the area's native beauty, to electrically controlled curtains, the rooms blend natural ambiance with modern convenience.
And sorry, kids. Live Aqua is an adult-only resort, giving vacationers the space for romance and tranquility. Each room boasts a pillow menu, feather bed, and aromatherapy bar. According to the National Institutes of Health, studies suggest that aromatherapy can reduce pain, lower blood pressure, and calm brain activity. In other words, breathe in the sweet smell of a little relaxation. Rooms also allow guests to personalize the lighting to find the ideal mood. These creative, indulgent amenities reflect Live Aqua's dedication to a sensory-rich experience. And this attention to detail expands past the guest rooms' threshold.
Refining and redefining an all-inclusive vacation in Cancún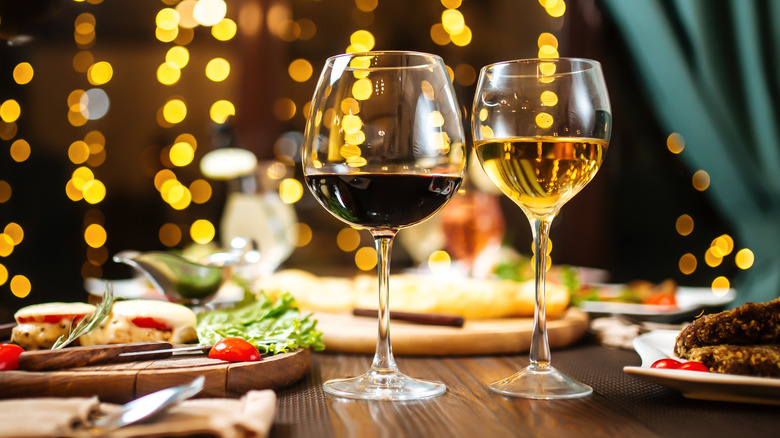 Hihitetlin/Shutterstock
According to Riviera Maya News, tourism officials estimated that 12,548,582 visitors arrived in Cancún and surrounding Quintana Roo in 2021. That's a lot of people in a relatively small, coastal area. Even though Live Aqua is located in Cancún's highly developed Zona Hotelera area, the resort succeeds in creating a peaceful atmosphere. Whether you're sunbathing on the resort's private beach or sipping cocktails by the beachfront pool, you're insulated from the surrounding bustle of the real world. To really slip away from it all, you can also book a spa treatment at Feel Harmony Spa, an exclusive onsite spa that's part of Prestige Partner Natura Bissé. In 2021, Prestige Partner Natura Bissé was named the world's best spa brand by the World Spa Awards committee. 
During your stay, Live Aqua also invites guests to take a gastronomical trip around the world. Along with two authentic Mexican restaurants, you can sample fresh sushi outdoors surrounded by natural foliage, try casual Italian cuisine for lunch, or plan a romantic seafood dinner overlooking the ocean. In all, Live Aqua boasts eight onsite restaurants, two sophisticated bars, and a café . But don't despair buffet-enthusiasts. The resort also offers a daily themed buffet for lunch, as well as an Italian buffet with Mexican specialties served à la carte nightly. However, top-tier quality is always included.