You Shouldn't Skip The Fine Print On Your Cruise Documentation. Here's Why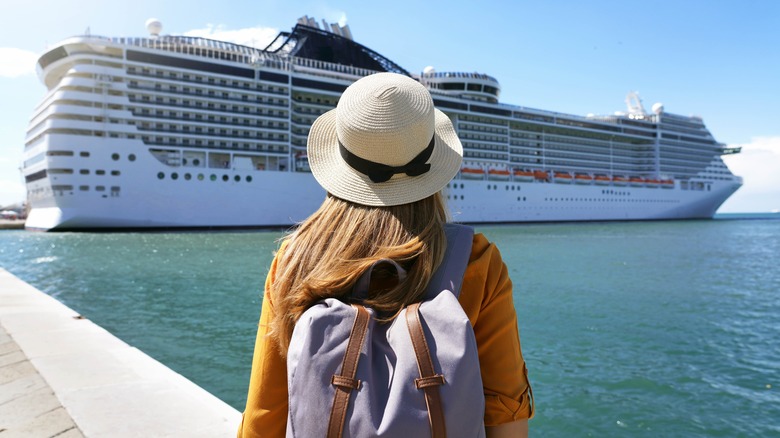 Zigres/Shutterstock
Traveling inevitably comes with a long list of hassles. From making sure your passport is up to date to booking all the activities on your itinerary, preparing for a big trip can be intimidating and overwhelming. Often, you can find yourself skimming over the long laundry list of terms and agreements that come with every flight ticket and hotel booking. However, you do not want to end up in a situation where you are tangled in red tape heading into your dream vacation.
Cruise lines are no exception to the industry-wide practice of piling on heaps of sign-offs and documents for guests to wade through when booking a trip. A Royal Caribbean contract is seven pages long and written in an extremely small typeface. An everyday traveler may not understand the lengthy and complicated ticket contract that "contains important limitations on the rights of passengers."
Still, reading the fine print of your cruise documents is essential to planning your vacation and making the most of your trip. Luckily for the lay traveler, we're all in the same boat when it comes to parsing through complicated cruise terms and conditions.
What you can miss if you ignore your cruise's fine print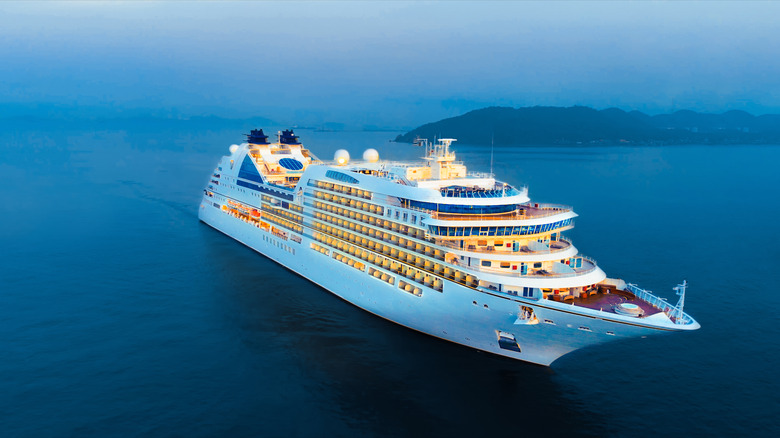 GreenOak/Shutterstock
Let's look back at that Royal Caribbean contract. According to the contract, simply purchasing the ticket "shall constitute the agreement by the Passenger ... to be bound by the terms and conditions of this Ticket Contract." You can find lengthy paragraphs about cancellation fees, COVID-19 procedures, and excursions off the boat. The contract even waives some of your rights when it comes to filing lawsuits against the cruise line. This document is standard in the travel cruise industry, and travel agents have seen their clients get into trouble when that fine print is ignored.
Stephanie Goldberg-Glazer, owner of the travel agency Live Well, Travel Often, told USA Today that the most pressing issue she sees for travelers is just that. Travelers will skip out on reading or quickly skim important documentation leading up to their trip. "Cruise documentation ... is 20 pages long, it's really boring, and nobody reads it," the travel expert said.
Cruise lines have adapted to COVID-19 since the beginning days of the pandemic, when travel was all but shut down completely. According to National Geographic, the cruise industry posts updated requirements that travelers might miss if they don't seek out more information.
"People traveling at all right now have to be very flexible," Chris Gray Faust, managing editor of online industry publication Cruise Critic, told National Geographic. "Dig into what your cruise line is requiring. What was the policy a month ago may not be the policy today."
Ensuring you know all you need to before setting sail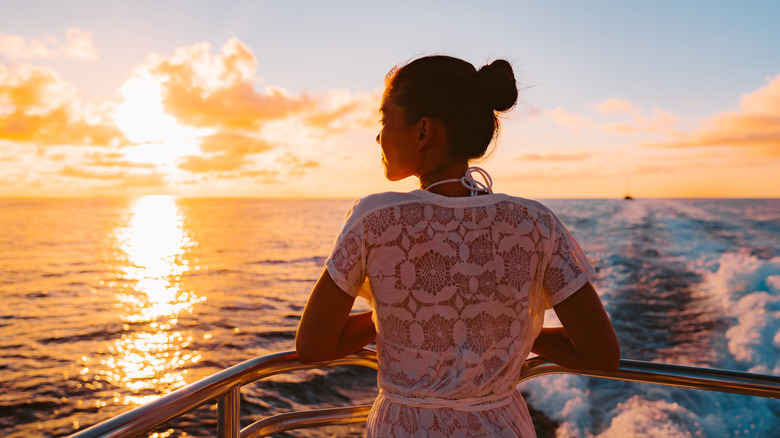 Maridav/Shutterstock
But COVID-19 doesn't pose the only complication for travelers trying to plan their next trip. Stephanie Goldberg-Glazer said that even the process of identification can be more convoluted than you may assume if you skip out on the fine print. For example, in some trips that set sail and return to the U.S., passengers won't be required to bring a passport. "So, a lot of times, people will read, 'Oh, you don't need a passport if you're a U.S. citizen,' and stop at the end of that sentence," Goldberg-Glazer told USA Today. Yet, those passengers might still need a birth certificate and photo ID to hit the high seas.
The moral of the story? Be sure to ask questions throughout the booking process for your upcoming trip. Read through the documentation provided, and don't be afraid to ask for clarification on topics and sentences that are difficult to understand. Make a date night of sitting down with your travel buddy, sipping a glass of wine, and reading each line of that ticket contract so you know what to expect when you board your boat.