Does A Trip To Puerto Rico Require A Passport?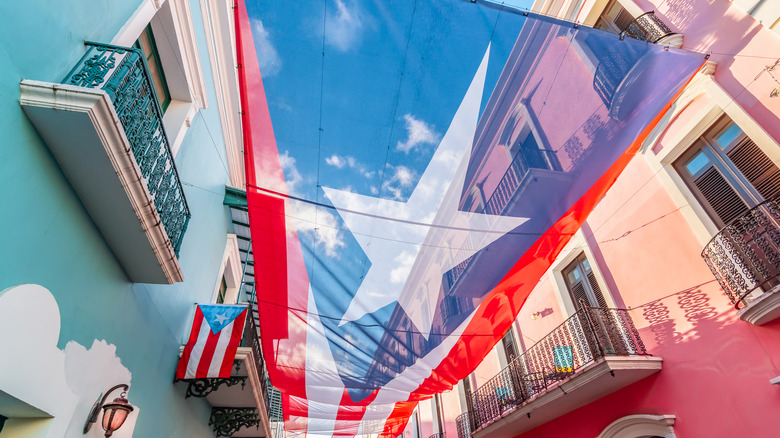 NAPA/Shutterstock
For United States citizens, Puerto Rico is a close and convenient location for a relaxing beachside escape. Rich in history and full of gorgeous tropical views, the island of Puerto Rico could make the perfect destination for your dream island vacation. Plenty of airlines provide direct flights to the Caribbean island. According to Skyscanner, JetBlue, American Airlines, Delta, Qatar Airlines, Azul Airlines, and Spirit Airlines all fly nonstop to Puerto Rico.
Spending time in Puerto Rico would give you a great opportunity to work on your Spanish, too. According to NPR, both Spanish and English are the official languages of Puerto Rico. But as noted by Discover Puerto Rico, only about 20% of Puerto Ricans are fluent in English, making Spanish the predominant language in day-to-day conversation. However, just because Spanish is the most common language does not mean that you will need a passport to travel to this nearby island.
U.S. citizens don't need a passport to go to Puerto Rico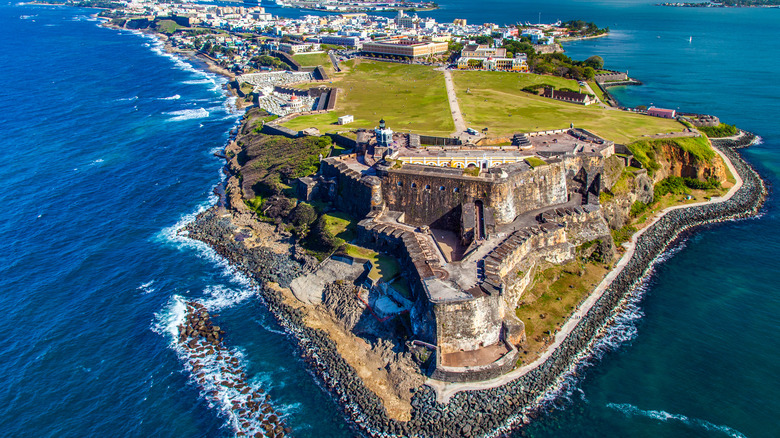 Frederick Millett/Shutterstock
If you are a U.S. citizen, you won't have to bother with the hassle of getting a passport for your trip to Puerto Rico. American citizens are not required to have a passport to travel to Puerto Rico, according to Passport And Visas' travel blog. As for any other domestic flight, non-expired documents of identification such as a state-issued driver's license, permanent residence card, or Native American Tribal ID will work, per TSA requirements. A passport is acceptable for flying to Puerto Rico, but it isn't required. However, travelers from outside the U.S. and its territories will need a passport or visa as they would if they were planning a trip to the island, per Discover Puerto Rico.
Note that the TSA is updating its requirements, though. Beginning in May 2023, air travelers above the age of 18 will be required to have a REAL-ID compliant driver's license or other accepted form of identification, even for domestic travel, according to the Department of Homeland Security.
Though not a state, the island of Puerto Rico is technically a part of the U.S.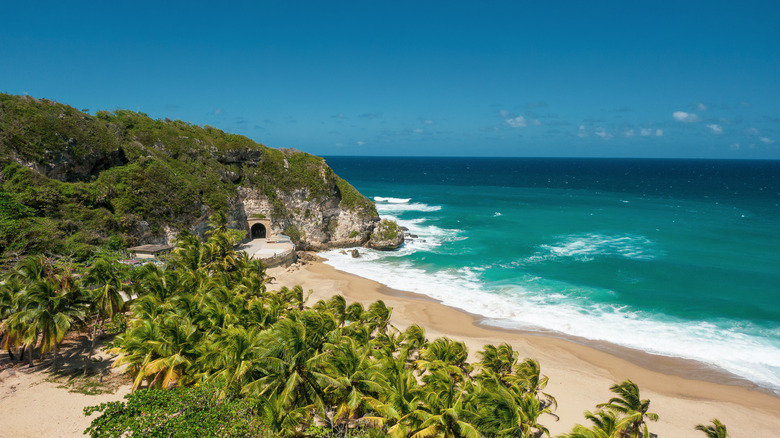 Euri Rivera/Shutterstock
If you are a U.S. citizen, you don't need a passport to go to Puerto Rico since you technically aren't traveling out of the country. Although the island is not a state, it has been a U.S. territory since 1917, according to the Library of Congress. 
Other territories that are not states but are technically part of the U.S. are the District of Columbia, Guam, American Samoa, and the U.S. Virgin Islands – including St. Thomas, St. John, and St. Croix, per the U.S. Geological Survey. As part of the official U.S. commonwealth, you do not need a passport when traveling to these destinations. In that respect, you can compare traveling to Puerto Rico to taking a trip to Hawaii. Although you are off of the continental mainland, you are still technically in the U.S.