This Is The Cheapest Time To Fly To Italy For Your Dream Vacation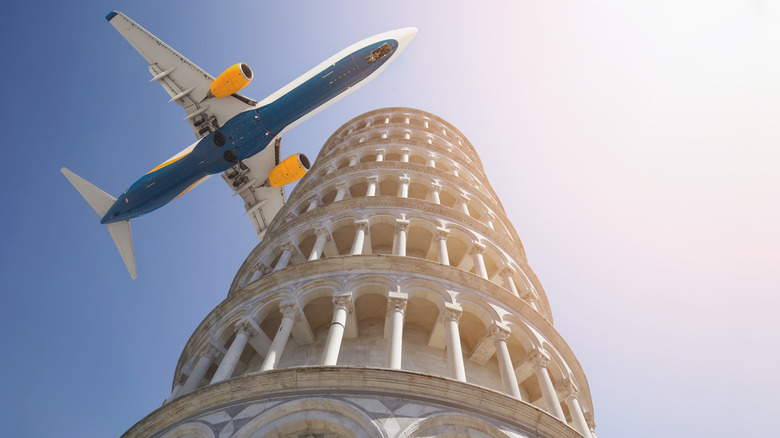 Gorloff-KV/Shutterstock
So, you want to go to Italy: The exquisite and romantic country known for the creation of the Renaissance, pizza, and Chianti. Visions of eating creamy Cacio e Pepe pasta, while slowly sipping a tantalizing, chilled Frascati Superiore wine amidst a bustling piazza in the heart of Rome swirl eagerly through your mind —your anticipation growing day by day.
While Italy is indeed a stunning, scenic country with mouth-watering delicacies year-round, when planning your dream vacation to this Italian wonder of language, architecture, history, amazing food, and stunning landscapes, you're probably hoping that you can squeeze at least two weeks in during the late spring and summer season because of Italy's perfect climate. However, booking flights during what is known as peak or high season will cost you a hefty penny, and typically, the summer season in Italy — late June, July, and August — is hotter than Hades throughout the boot, according to International Living, not to mention it's filled with a tremendous amount of tourists, resulting in vast crowds and long waiting lines throughout all the spectacular, famous sites.
Autumn and winter season: Your best option for cheap flights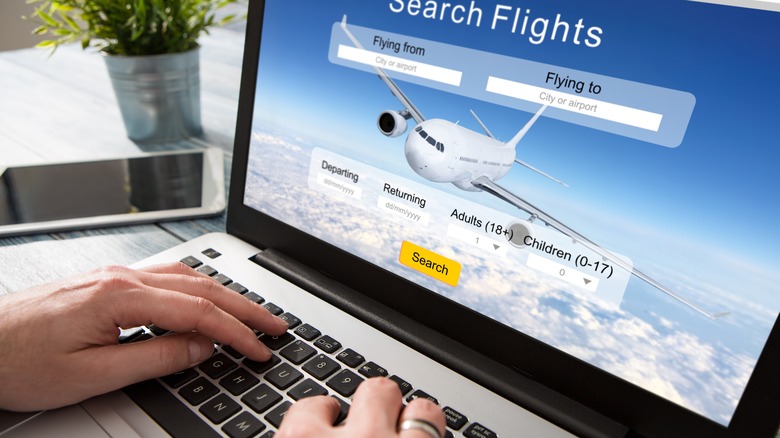 Scyther5/Getty Images
So, when is the cheapest time to fly to Italy for that vacation you've always dreamed of? With numerous travel sites providing varying suggestions on when airfare costs are lower, it can be a bit confusing. Sites such as Kayak advise that flights are less expensive in February. But, keep in mind, January and February in Italy are very cold months, and even southern regions receive quite a bit of snow. If you don't mind the white stuff, then flying during these two months will afford you cheaper airfare, and quite possibly a beautiful, snow-filled vacation.
Checking airfare options to Italy on Google Flights will often provide you with the average rates of an airline ticket for every month of the year from several different airline companies. Just enter your departure and destination airports, then click the calendar icon and scan through the months. As an example, a quick search on a flight from New York to Rome is quite expensive from mid-May through September 1st. However, if you can hold off until September 2nd, you'll see a price drop of approximately $200 or more on airfare. From that date through the end of October, prices are quite reasonable. Note: all prices are as of this article's publication.
September and October in Italy are absolutely stunning. The fall season starts to kick in and both months are filled with festivals throughout Italy. From harvesting grapes in September to chestnuts and olives in October according to Destination Florence, one can't go wrong vacationing during autumn.
Avoid flying during any holiday season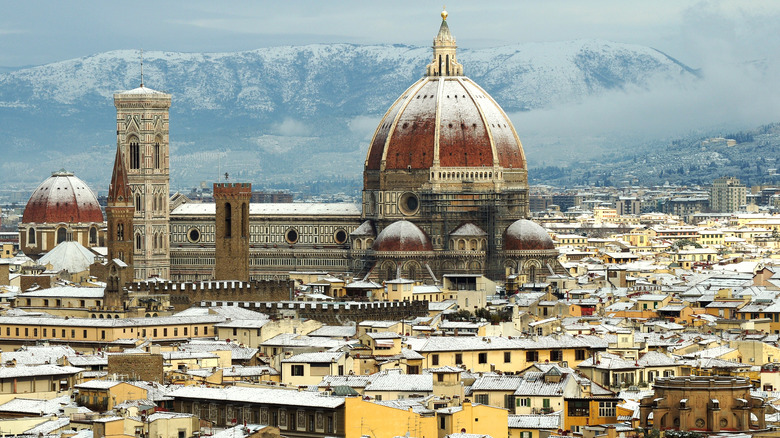 Undefined Undefined/Getty Images
Flying to Italy from the U.S. from mid-November through the first week in January, increases the price of airfare quite a bit, especially just before and during the holiday seasons. While Italy does not celebrate Thanksgiving, the U.S. does, and airlines will raise their airfare prices during that holiday period even if you're flying to a country overseas. If the months of November and December are better options for your trip to Italy, check with Google Flights or your preferred airline for which days are cheaper to purchase your airline tickets. Keep in mind, booking your flights two to three months in advance is strongly suggested, as reported by Frommer's, as well as researching flying into varying airports such as Milan, Florence, or other destinations for the cheapest flight, as recommended by The Points Guy.
However, booking any further in advance than the suggested three months may cause unexpected problems should your airline decide to cancel your flight unexpectedly, as one couple experienced earlier this year. That being said, airfare is often more affordable during the low season when traveling to Italy: The months of September and October and January through May. Shopping around for the cheapest airlines and tickets may be a cumbersome task but it can also provide you with a much more affordable flight to that piazza in Rome you've been dreaming about.