This Private Boat Tour Is The Perfect Way To Explore Italy's Lake Como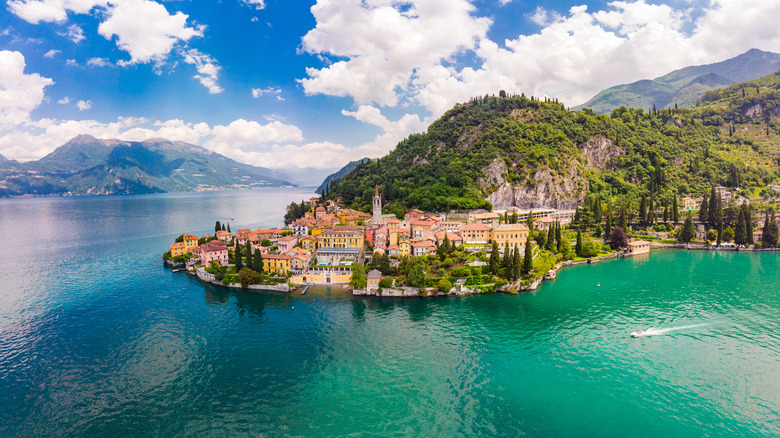 shirmanov aleksey/Shutterstock
It's easy to see why Italy is home to the greatest masters of paintings, sculptures, architecture, literature, and poetry. Italy's entire landscape is so diverse and captivating, each curve of its boot-shaped appearance beckons one to its beaches, lakes, mountains, hills, cities, and medieval villages to see and experience something incredibly magical and breathtaking. From northern Italy to the toe-tip and heel of its southern regions, she is her own masterpiece of timeless art, beauty, and history.
If you could paint the perfect canvas of nature, majestic mountains plunging into its lake, and picturesque, ancient villages shaped by cobblestone, narrow streets, each stroke of your brush tantalizing the viewer with artistic detail that makes one's heart stop, the Northern Lombardy region — particularly the Lake Como area — checks every box on an art, nature and adventurer lover's list.
From the invasion of the Goths to aristocrats, celebrities, and a never-ending stream of tourists who visit annually, Lago di Como — as it's known in Italian — is an extremely popular destination for travelers according to CNN, and a place worthy of seeing.
A grand tour of the Italian Lakes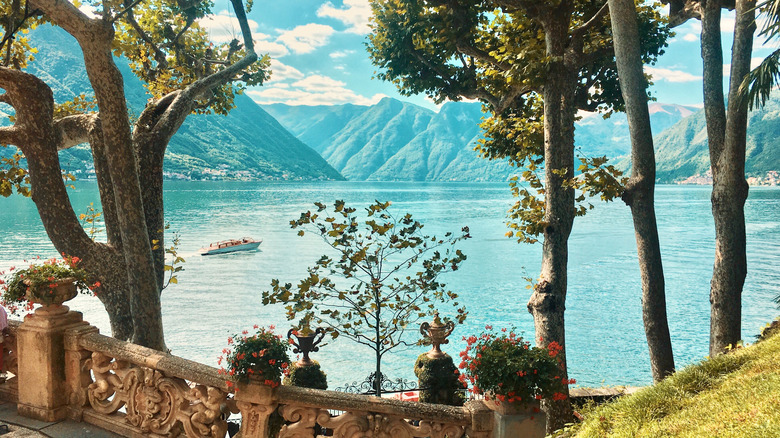 Leila Kitlaeva/Getty Images
With its luxury villas, spectacular gardens, undiscovered and unspoiled towns and villages, medieval architecture, and a vast body of water deemed by the Italian poet, Virgil, "the greatest lake," as reported by Lonely Planet, the best way to see this cinematic expression of incredible art and nature in its most pristine form is by boat, and one company offers the perfect way to explore Lake Como, and that's via a private boat tour.
Based in the UK, Audley Travel has been in business for 26 years and prides itself on providing spectacular and memorable private tours by boat around the Italian Lakes. Offering both guided, pre-planned and tailor-made tours, customers can view the sparkling waters of Lake Como as it frames the glorious towns of Bellagio, Blevio, Como, Laglio, Lezzeno, Torno, and Tremezzo. From learning the history surrounding the lake to stopping and visiting elegant villas and charming villages within each of the towns, tour guides provide both a magical and beguiling experience you won't soon forget.
The best time to visit Lake Como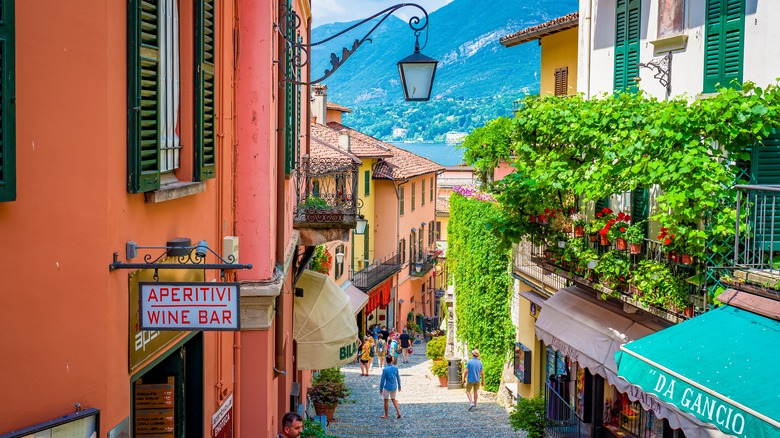 arkanto/Shutterstock
Typically, the months of July and August are the busiest months to visit any location in Italy, and visiting Lake Como during the two hottest months of the year is no different. While the summer months offer you the opportunity to swim, enjoy water activities such as jet skiing and kayaking, or lazying on the shoreline for that golden tan you've dreamed of earning in Italy, it also can be overcrowded, the lake crammed with boats and swimmers, and hotels charging premium prices.
The spring and autumn months can offer visitors a more relaxing, and less crowded experience. From blossoming gardens and pleasant temperatures, one can't go wrong visiting Lake Como during these seasons, as Audley experts will advise. And, while this stunning area of elegant villas is home to several of the rich and famous, its whimsical, lakeside villages dotted with old-world trattorias, and artisan shops provide visitors with a sense of timeless tradition and wonder that captivates the heart. Lake Como's old-world charm, prestige, and glamor, combined with its spectacular scenery and architecture, is indeed a destination everyone should visit at least once in their lifetime.