Discover The Boutique Hotel That Centers Accessibility In All Aspects Of Its Design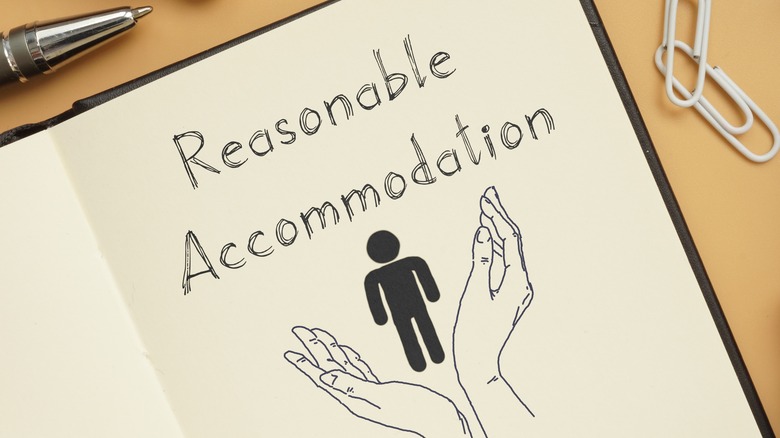 Jack_the_sparow/Shutterstock
In an interview with Mélange Magazine, Charlie Hammerman described The Schoolhouse Hotel as his pièce de résistance. As the founder of the Disability Opportunity Fund, a community development financial institution (CDFI), Hammerman began a mission to improve the resources, opportunities, and access of people living with disabilities in 2007. Over the years, he's helped fund and invest in creative, scalable solutions to expand accessibility in education, housing, and employment. 15 years later, his "pièce de résistance" may now change travel for the better, setting new standards for independent hoteliers and hotel chains.
The Schoolhouse Hotel is the world's first boutique hotel that prioritizes the needs of guests with disabilities. While all hotels must provide some accommodations and amenities to comply with America with Disability Act (ADA), these measures often meet the bare minimum of compliance. Instead, to accommodate its guests with disabilities, The Schoolhouse Hotel weaves innovative design, cutting-edge technology, and thoughtful services into every facet of the guest experience. 
Designing a fully accessible hotel requires imagination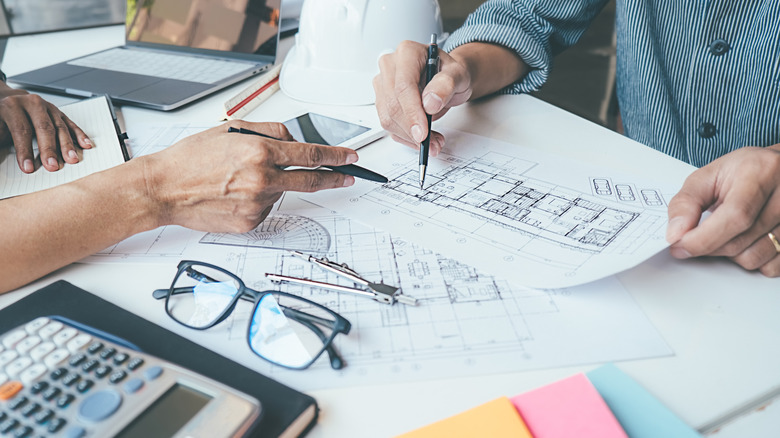 MIND AND I/Shutterstock
Located in White Sulphur Springs, West Virginia, The Schoolhouse Hotel opened in May of 2022. As the name suggests, the hotel is a converted 109-year-old schoolhouse and still retains its historical charm and character. It's one thing to build the world's fully accessible hotel. But to transform a century-old building into the global archetype of ADA compliance is another. However, with the assistance of experts, Hammerman was able to do just that.
Throughout the renovation process, Hammerman sought consultation from experts in physical and intellectual disability, as well as from the deaf community, visual impairment experts, and technicians familiar in neurodiversity. According to the Centers for Disease Control and Prevention (CDC), approximately 61 million Americans live with a disability. That's roughly 26% of the population with unique needs. Needless to say, it's a feat of both imagination and forethought to create a fully accommodating hotel. However, Genny Freiman, a project manager for the Disability Opportunity Fund, feels that The Schoolhouse Hotel succeeds, describing the rooms and public spaces as both completely accessible in an interview with the Charleston Gazette-Mail.
The Schoolhouse Hotel and its industry-changing amenities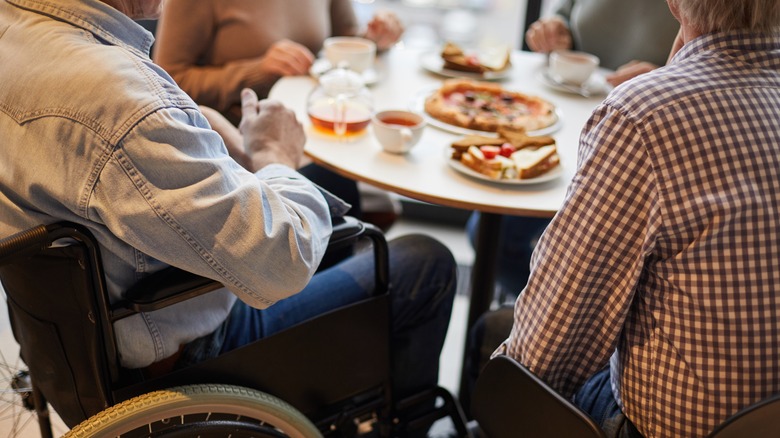 Media_Photos/Shutterstock
Throughout the hotel, interior designers used cool-range color palettes (blue, green, earth tones) to decorate and avoiding using graphics on interior surfaces. According to Experia, a leader in sensory–appropriate environments, these colors can invoke calm in hypersensitive individuals. While considerate in its décor, the hotel is still undeniably stylish with a vintage chic sensibility that threads the schoolhouse theme.
The front desk features both high and low roll-up counters, and iPads with the Jeenie app are available in the lobby, as well as the restaurant and bar. With a touch of a button, guests with a hearing impairment can interact with staff using American sign language. The hotel's fitness facility and ballrooms also feature cutting-edge technologies and designs to accommodate guest needs. 
After settling in, guests can then visit the fully accessible bar and restaurant, which is a testament to both physical convenience and patron consideration. According to Mélange, the bar features three levels — a regular level with a roll-up counter, a lowered level, and a modulated level for the bartender. This allows someone in a wheelchair, the bartender, and a person without a wheelchair to all mingle at eye level. Creating a hotel bar that allows differently abled guests to meet eye-to-eye in West Virginia may not change the world. But it could.