11 Water Sports That Are More Intense Than Your Current Workout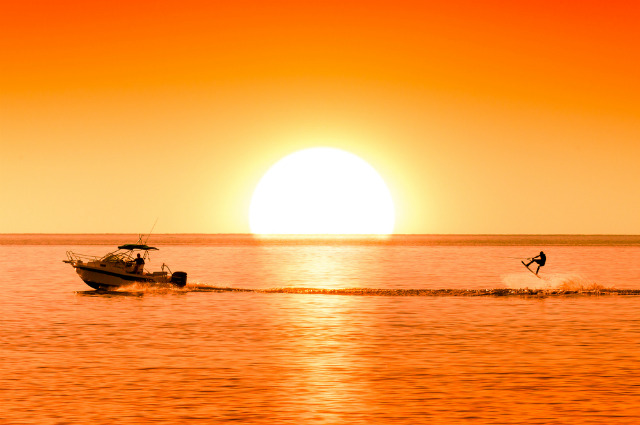 Shutterstock
Water Sports that Are More Intense than Your Current Workout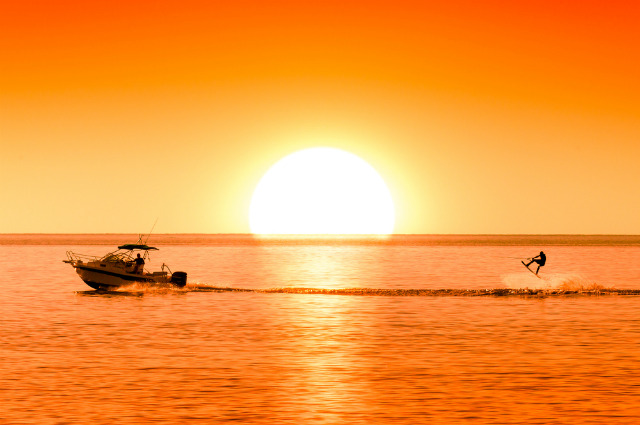 Shutterstock
In celebration of summer and the awesome strength-building powers of water, we've highlighted some of the water sports that are probably better—and definitely more fun—than your current workout.
Surfing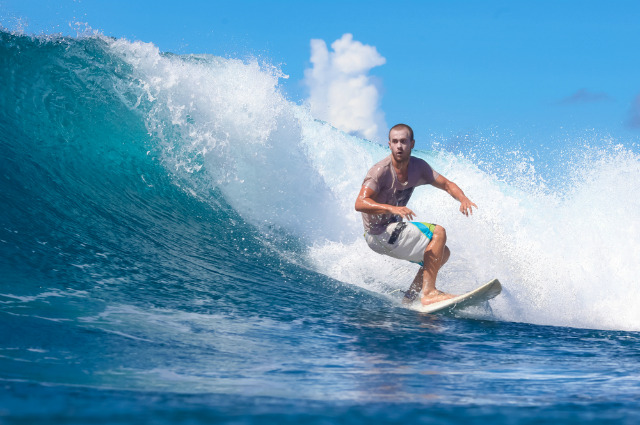 Shutterstock
Some have said that surfing is the original total-body workout and, frankly, it's hard to disagree. From the upper body strength it takes to paddle out to the balance it takes to ride waves, every aspect of surfing tests your whole body in strength, agility and stamina. Pro surfer Tia Blanco, fresh off the podium at the ISA World Surfing Games says it best, "Surfing promotes a very healthy and active lifestyle. When you're surfing you are engaging your full body. The stronger your arms, core and legs are, the better it is for surfing. When I'm not surfing I'm always training to stay fit, I have a personal trainer who helps me focus on strength, flexibility and endurance."
Rafting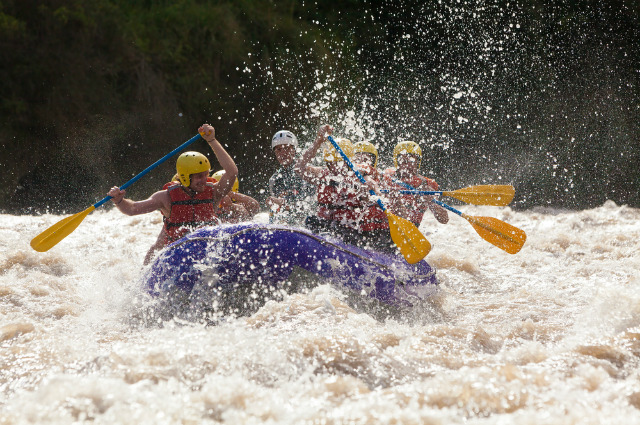 Shutterstock
If you're looking for an adrenaline-fueled workout that you can enjoy with a few friends, rafting is the way to go. Paddling is great for building strength in your arms, back and shoulders with each stroke and core strength comes in for stability too. The best part is that thrill of taking on rough waters will drive you to work even harder.
Stand-Up Paddle Boarding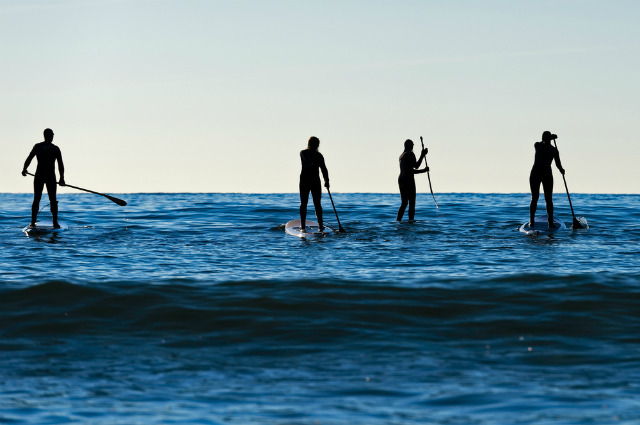 Shutterstock
Balance and stability is the key to mastering this incredibly popular water sport, which means your core is working hard the whole time. "SUP can improve balance, increase cardiovascular endurance and is a full-body workout," said paddler and Physical Therapist at Tidewater Physical Therapy, Elena Black. "SUP is considered a low-impact workout as well...It also works the core stabilizers such as the muscles in the trunk, hips and shoulders that work to keep everything in place as the body moves."
Deep Water Running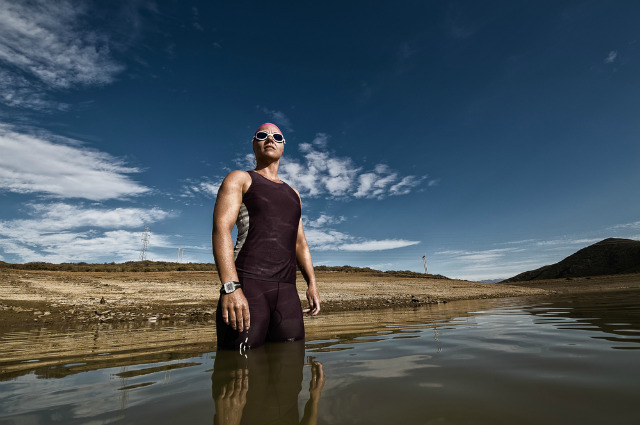 Shutterstock
Deep water running is exactly what it sounds like—it's a training technique that involves the motion of running, while you're suspended in the water using a flotation belt. "We simulate land running minus the impact, you will move your arms and legs as though you're running on land...the water adds another layer of challenge to the workout," said Robert Valentin, an ASCA Certified Level 3 Coach and founder of Blue Ocean Swimming. These challenging workouts are great for everybody—any age or fitness level—but are especially helpful for those training for marathons or triathlons, he said.
Swimming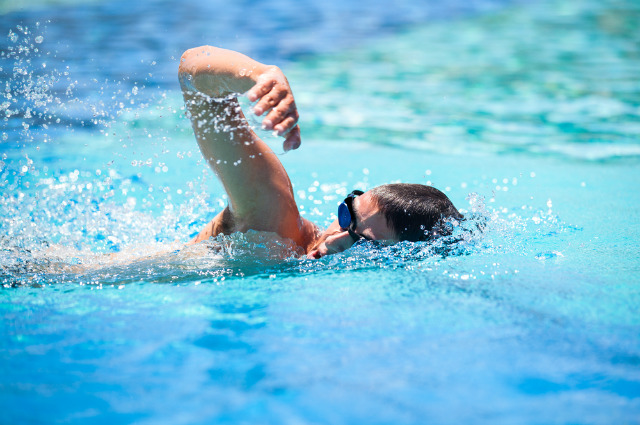 Shutterstock
Swimming will always be a favorite summer activity and one of the most efficient total-body workouts around. The resistance of the water is great for building strength and picking up the pace makes for fantastic cardio. If you needed just one more benefit, it's virtually impact-free, meaning the risk for stress injury is far less than that of frequent runners or weight lifters.
Windsurfing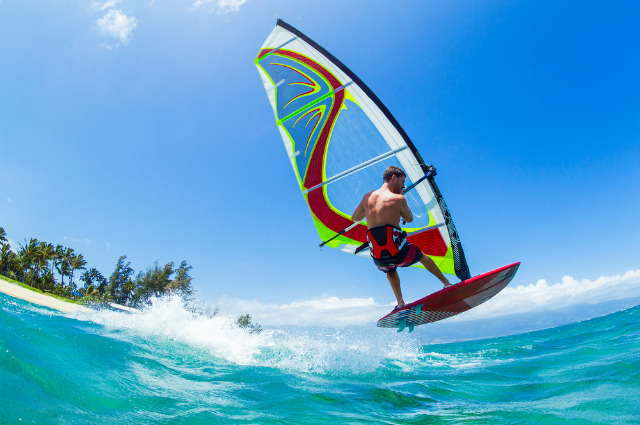 Shutterstock
Windsurfing is not your typical sport and the physical benefits are exceptional, too. Balancing on the board improves core strength and directing the sail targets muscles in the upper body from forearms down into the lower back. As you improve on the board, windsurfing becomes a great cardio workout. But even if you're a beginner spending most of the time falling off the board, repeatedly pulling yourself out of the water and back onto the board is a workout in itself.
Water Polo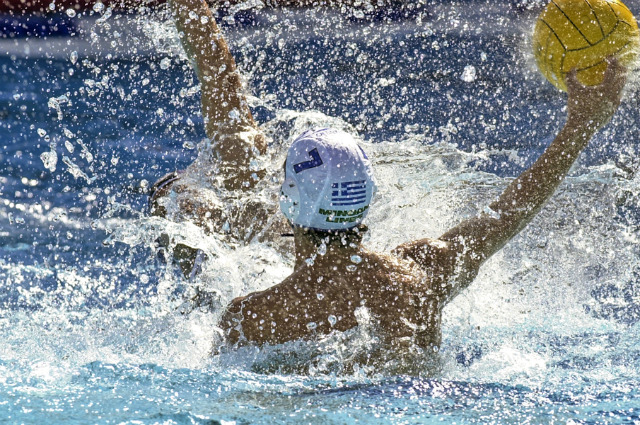 Paolo Bona / Shutterstock
Water polo players are constantly alternating between treading water and high intensity sprints—a combination that creates an effective full body workout.  Organize a casual game or compete in a league and enjoy the benefits of this tough workout while you're distracted by the competitive spirit of the game.
Scuba Diving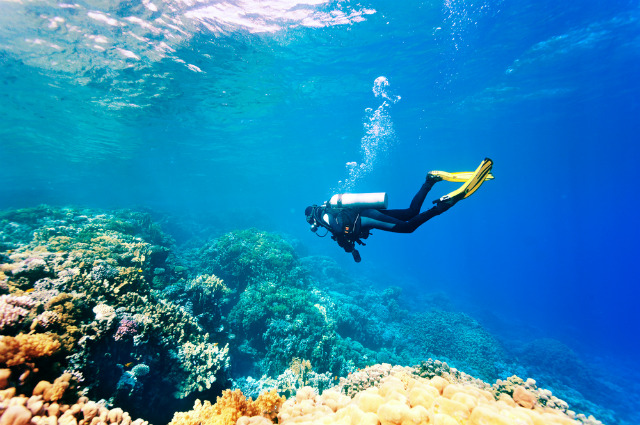 Shutterstock
While most divers might say that scuba diving is more of a leisurely hobby and less of an intense workout, it can be a bit of both. All that equipment can weigh upwards of 50 lbs. and powering yourself through a long dive can be strenuous. Ultimately, you set the pace, but training for SCUBA diving and actually diving can be great for your body in ways similar to swimming.
Water Yoga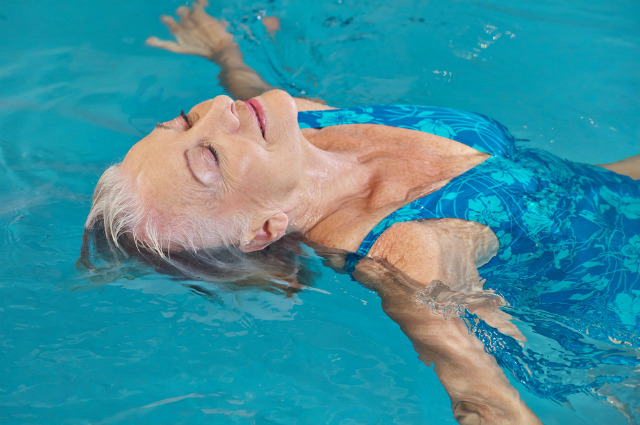 Shutterstock
All the mental and physical benefits of yoga—just add water. The aqua version of yoga is particularly beneficial for those with arthritis or those that are obese, as buoyancy takes pressure off bones and joints. Warm water is best for this type of training, which can help develop strength and flexibility.
Wakeboarding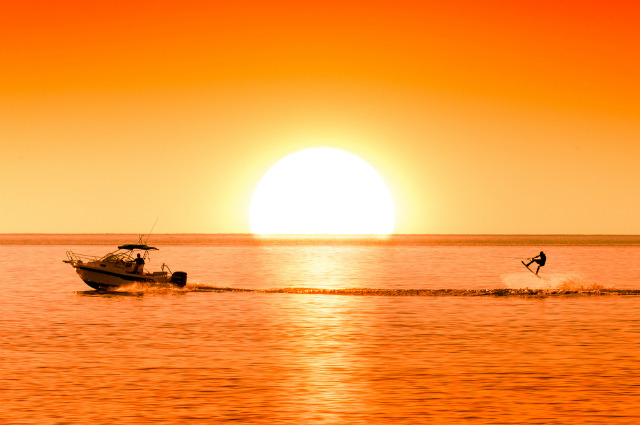 Shutterstock
This sport might be hard to master, but once you've got it wakeboarding is a great workout. Challenge and tone your legs, core and arms while maintaining balance and add tricks to your routine when you improve. Wakeboarding is another watersport that doesn't feel like a workout, it just feels like summer fun.
Kayaking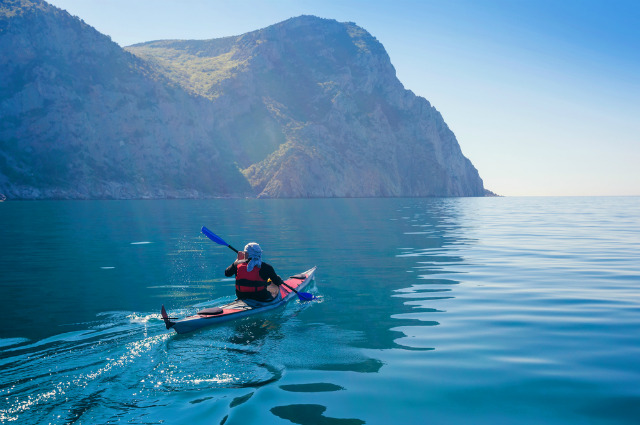 Shutterstock
While kayaking might not seem like the typical total-body workout, it definitely deserves a spot on this list. Paddling is one of the best cardio-strength training combinations out there. If you're looking to tone your legs, arms and core, take a break from the gym and rent a kayak.