11 Places For Snapping Incredible Travel Photos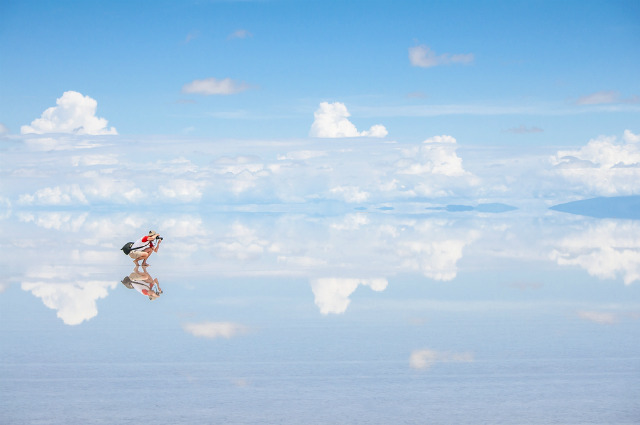 Shutterstock
11 Places for Snapping Incredible Travel Photos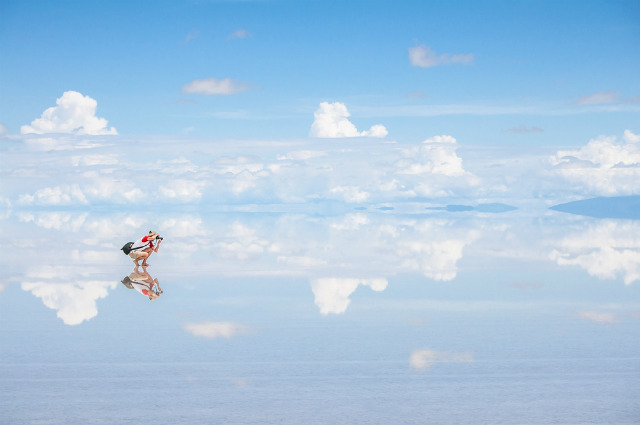 Shutterstock
Travelling to and exploring new places is one of the best ways to gain a new perspective and discover new scenes and landscapes that are, ahem, a bit more worthy of capturing than say, a selfie. Plus, who doesn't want to come home from vacation with brag-worthy photos that will make their friends green with envy? To help us pinpoint some of the most incredible places for snapping travel photos around the world, we recruited the help of a few avid travelers who have scoured the globe, as well some data from Instagram (don't roll your eyes) that identified the world's most photographed places. From the Liguria coast in Italy to Los Angeles County Calif., a trip to one of the following destinations pretty much guarantees you'll return with an album's worth of truly incredible snapshots. 
Fernando de Noronha—Brazil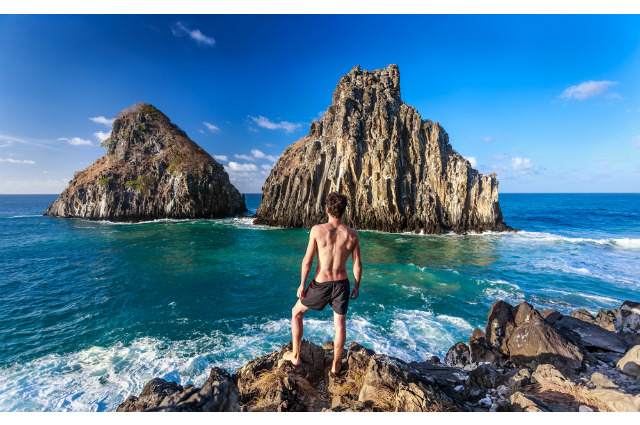 Shutterstock
An archipelago that lies about 220 miles off the coast of Brazil, Fernando de Noronha is a designated UNESCO World Heritage Site. Home to a delicate ecosystem and breathtaking tropical scenery, it's widely regarded as one of the best diving locations in the world. Martine Hamers, a jet-setting yoga instructor and creator of Yogitine, a blog that chronicles her discoveries in the world of yoga, said it certainly offers many opportunities to snap stunning photos as well as opportunities to participate in activities like surfing, snorkeling, parasailing, hiking and buggy riding. 
Erg Chebbi—Morocco
Hamers described Erg Chebbi as stunning, especially at sunrise and sunset. "You can ride camels, drive around in a jeep, build your own camp for the night and visit the deserted places," she said.
Arenal Volcano National Park—Costa Rica
"In Arenal there are so many activities to partake in," said Scott Bender, a self-proclaimed travel enthusiast and host of Locals Only, a web-based show about travel and food. "I've always loved whitewater rafting and it is supposedly some of the best in all of Costa Rica." He said the rapids there are "no joke," though. "This photo is when I jumped out to have a leisure swim and float," he explained. "But other people definitely fell out not by choice—including me earlier. It's all fun until you try to swim back to the raft and realize the currents are pretty intense."  
Chiang Mai—Thailand
In Chiang Mai Bender says visitors are encouraged to buy bananas to feed to the elephants. "I know there is a lot of concern for the care of elephants with tourists and doing things like this—but as far as I know they seemed to be in great health and truly happy," he said. "They were super friendly and since this trip and having the experience I had in Thailand, and given the culture of these incredible animals, I have since read books, donated to charities, adopted [an elephant] in Africa and even have a tattoo [of one] on my arm." Plus, not only did he score great snapshots on this trip, but he also met a fellow traveler who he says is now one of his best friends. "Traveling has a way of doing that—connecting people from different lives and intertwining them together. It creates opportunity and possibility.  It's amazing."
Gorky Park—Russia
Gorky Park was the number five "most Instragrammed" place in 2014, so clearly visitors love snapping pics in this popular and very expansive playground. It offers a wide variety of activities to choose from, including a tree-climbing adventure park, tennis courts, a beach sports center and, as pictured here, inflatable "bubble balls" for walking on water (the park is home to three different ponds). 
Cinque Terre—Italy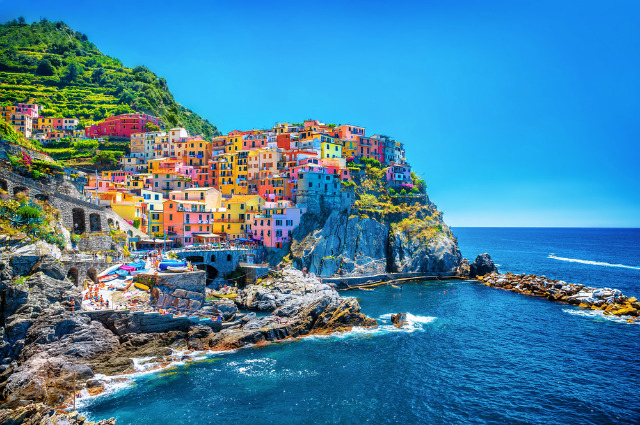 Shutterstock
Situated along the Liguria coast in Italy, Cinque Terre is also a UNESCO World Heritage Site deemed as having noteworthy cultural value for signifying a "harmonious interaction between man and nature to produce a landscape of exceptional scenic quality." The colorful village provides a vibrant backdrop for travelers who are after truly stunning snapshots and Hamers said it's a great destination for hiking, swimming, boating, sunbathing and even surfing. 
Machu Picchu—Peru
Based on his experience, Bender said he doesn't think any photo of this landscape can every really do it justice, but still, the iconic destination is no doubt an incredible spot for capturing stunning photos.  "We came to this valley that looked like Middle Earth from Lord of the Rings," he said. "I think everyone kind of wandered off a bit and just had a moment looking out in the vastness of this landscape. Of all the things I have ever done in my life, the Inca Trail trek is one of my favorite.  It was another world."
Salar de Uyuni—Bolivia
Striking and serene, the Bolivian salt flats are the largest and arguably the most famous in the world. The vast expanse is situated on the outskirsts of the Andes Mountains and Hamers attests to the fact that it's a great spot for shooting all kinds of incredible photos as well as participating in outdoor activities. 
Valdez—Alaska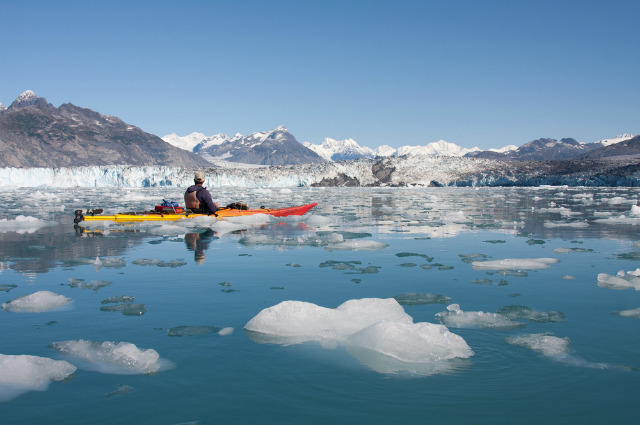 Shutterstock
Of course Alaska possess what is  easily one of the most breathtaking and photogenic landscapes in the world, but in particular, Valdez (located about six hours east of Anchorage) is known for its truly majestic scenery.  "The place is stunning," said Jenny Radloff, a California-based jet-setter and outdoor enthusiast.  "From Worthington Glacier to Bridal Veil Falls, you're pulling over every moment to take a photo." She called the area an "outdoor-lover's playground" noting that everything from hiking and camping to fishing, skiing and ice climbing is available to visitors.
Vasquez Rocks—Calif.
If you're from around the area, Bender said that Vasquez Rocks Natural Area Park is a great day trip type of getaway. "It's only 45 minutes outside of Los Angeles and the landscape looks like you're in outer space," he said. "So much so they have filmed a ton of movies here and chances are you'll see some filming or a photo shoot while you hike around." 
Central Park—N.Y.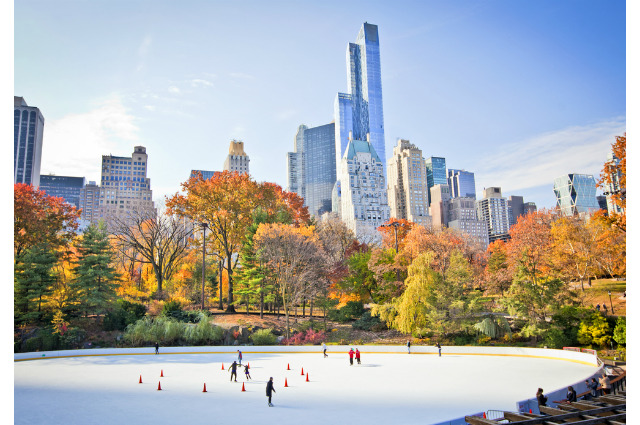 Shutterstock
There are few outdoor destinations in the world as classic and iconic as Central Park, which is perhaps why it was the seventh most "instagrammed" place in the world in 2013. Plus beyond being highly photogenic during nearly every season, it offers New York City visitors the chance to escape the "concrete jungle" in exchange for trees, grass and activities like ice skating, cycling and even boating.