11 Myths About Sunscreen (And How To Protect Your Skin Properly)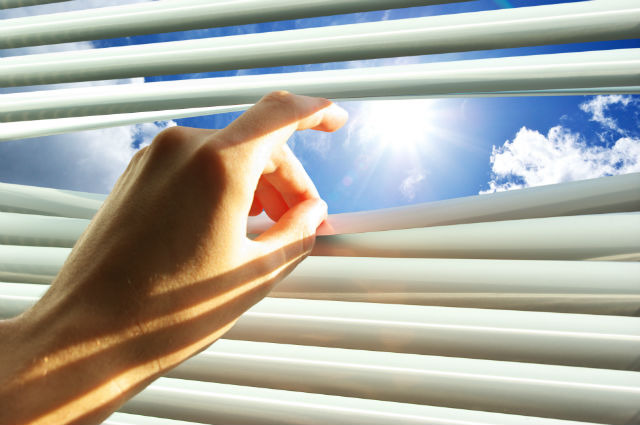 Shutterstock
It's no secret that we need to protect our skin from the sun. Whether you bronze beautifully or burn badly, the body's natural reaction to sunlight shows us that too much unprotected exposure is unhealthy for our skin.
Some startling statistics help solidify this fact: according to the American Academy of Dermatology (AAD), more than 3.5 million nonmelanoma skin cancers in more than 2 million people are diagnosed in the U.S. each year.
Research also suggests that one in five Americans will develop skin cancer at some point in their life and that by 2015 about one in 50 Americans will be diagnosed with melanoma, which according to the Skin Cancer Foundation, is the most dangerous form of skin cancer and is most commonly caused by ultraviolet (UV) radiation from the sun or tanning beds.
"UV exposure causes free radicals to form in your skin and they damage your skin cell's DNA," says Dr. Cynthia Bailey, a board-certified dermatologist and the president and CEO of Advanced Skin Care and Dermatology Physicians. "This leads to skin cancer. It also leads to a series of events in the skin that cause a cycle of skin collagen breakdown and skin thinning."
Bailey says the damage caused by this series of events can also lead to wrinkles, sun freckles, age spots and blotchy pigmentation with broken capillaries.
[slideshow:958]
The AAD believes that skin cancer would be much less prevalent if more of us were aware of the signs and symptoms, knew how to check for them and actually took the time to do so. However, perhaps another part of the problem is that we're uninformed about how to properly protect ourselves.
According to the three skincare experts we consulted, there are quite a few misconceptions about what needs to be done in order to adequately protect your skin from the sun. One of the most common mistakes is not using sunscreen every day, even when it's not sunny.
Dr. Susan Huang, a board-certified dermatologist at the Harvard teaching hospital Beth Israel Deaconess Medical Center, and an instructor at Harvard Medical School says it's a good idea to use a sunscreen with a sun protection factor (SPF) of at least 30 daily.
"I tell patients that the best sunscreen is the one they'll use regularly," says Dr. Jeffery Benabio, a board-certified dermatologist and the physician director of healthcare transformation at Kaiser Permanente. "So make sure you like the feel and scent of it."
No one likes dealing with sunburn, no wants to be another statistic and most of all, no one wants to deal with skin cancer. Seaside vacations and sunny summer barbeques are some of the best things about summer, but the opportunity for more time spent outside also means a huge increase in prolonged exposure to intense sunlight.  
Protecting yourself isn't all that difficult, but it does require more than one quick application before you head out the door, which is why we've rounded up this list of 11 need-to-know sunscreen tips that will help keep your skin safe from the sun this summer and all year long. 
See also:
9 Easy Ways You Can Soothe Sunburn
The Best Sunscreens for Protecting Your Skin this Summer