Why You Should Consider A Farm Stay For Your Next Getaway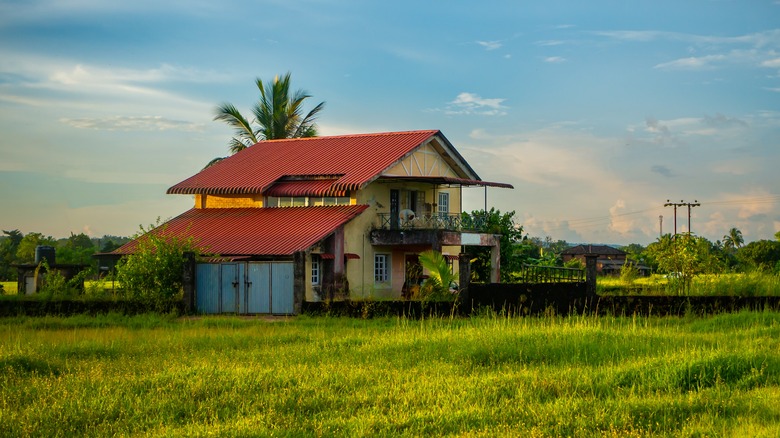 Snehal Jeevan Pailkar/Shutterstock
Let's dig into one of the fastest-growing tourist sectors — agritourism. Whether it's milking cows in Wisconsin, picking grapes in Bordeaux, or herding alpacas in the Andes, agritourism (or agrotourism) is an immersive, experiential type of travel that's becoming increasingly popular around the world. In recent years, adventure travel and off-the-beaten-path experiences have begun to supplant the more traditional, cookie-cutter ideas of vacation. Immensely beneficial to both novice farmhands and entrepreneurial hosts, farm stays present an attractive opportunity for all involved. 
According to Future Market Insights, the agritourism market is predicted to grow by over 11% between 2019 and 2029, with the U.S. leading this travel market segment's growth. While farm stays aren't new to the travel industry, the power of the internet has now created seemingly endless agritourism opportunities worldwide. Whether you're looking to get back to nature, immerse in a foreign culture, learn a new trade, or perform farm duties as a means to travel, farm stays can be fertile ground for memorable experiences and personal growth.
Farm stays can allow you to travel free (or cheaply)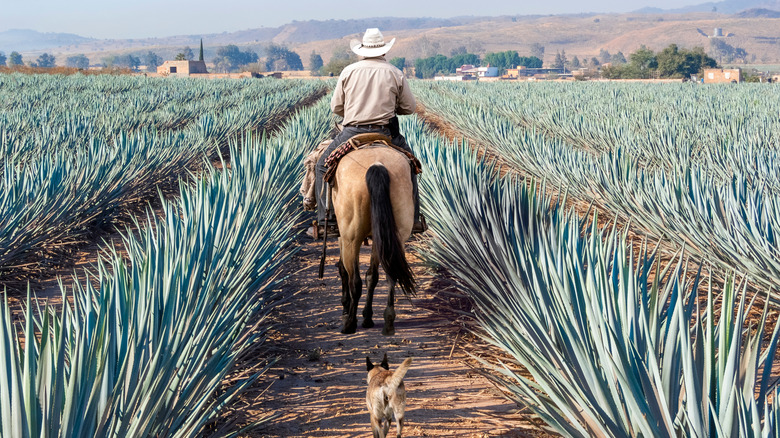 Jesus Cervantes/Shutterstock
While growing in popularity, farm stays have been around for decades. In the past, most farm stays served as a cultural exchange or educational opportunity. And they still are. But in recent years, agritourism has attracted all kinds of travelers. An O.G. in farming-based travel, the World Wide Opportunities on Organic Farms, or WWOOF, was one of the first organizations to market farm stay experiences. In WWOOF, members volunteer on an organic farm for a pre-determined period of time. Referred to as an "active vacation," the experience balances farm work with free time, allowing travelers to discover and enjoy the region while volunteering. In return for work around the farm, the volunteers receive free food and lodging. 
WWOOF is not the only organization to offer work opportunities for resourceful travelers. Hundreds of work exchange programs can be found on travel message boards, tourism job boards, and work exchange platforms. Many of these opportunities still include farm work, from harvesting agave in Mexico to herding reindeer in Greenland. If you explore these sites, there's guaranteed to be something that piques your interest (and confuses family and friends when you mention it). While work exchanges aren't for everyone, some may be perfect for the intrepid traveler.
Farm stays can redefine the idea of vacation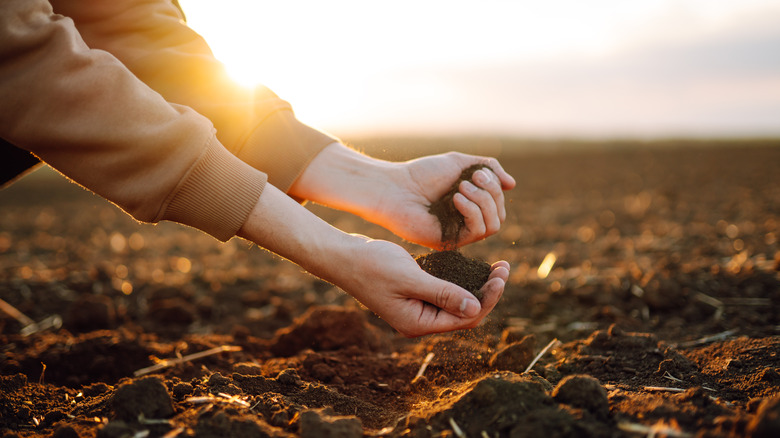 maxbelchenko/Shutterstock
There are definitely farm stays where "helping out" is optional. You can simply enjoy the surroundings, atmosphere, and farm-fresh food. However, you may find interactive agritourism a more rewarding experience. You probably won't need to clock the fastest hogtie, but an early morning egg collection before breakfast sounds pretty neat. For most of us, a good vacation blends relaxation, doing something new, and fun. A farm stay can easily check those boxes. 
Agritourism can also represent the inverse of disposable travel habits and heavy footprint vacations. Instead of leaving a trail of waste, a farm stay may help us to reimagine the relationship between resources and consumption. In addition, agritourism does support independent farmers. The U.S. Department of Agriculture writes, "Previous research has documented the loss of small and mid-sized farms and ranches, so agritourism revenue may offer a viable strategy to keep these farms afloat." As long as travelers have open minds and farmers have entrepreneurial spirits, the future should be ripe for agritourism.