Cruising Solo? Why A River Cruise Might Be Your Best Bet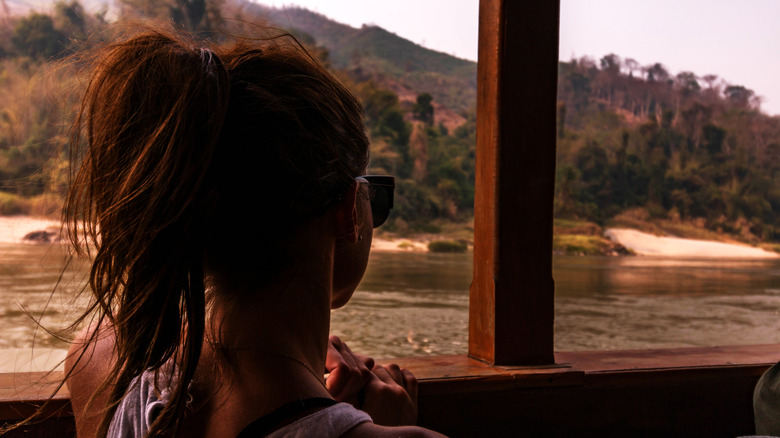 Justyna Sobesto/Shutterstock
Imaginary friends are usually cheap dates. However, while good listeners and easy-to-please travel companions, these imaginary friends will actually cost you on most cruises. If you're a fan of solo travel, you may be aware of single supplement policies. In short, a single supplement charge ensures you pay for two people, even if the other person doesn't exist. According to U.S. News & Global Report, single supplement charges can be up to 100% of the cruise fare. In other words, you could pay exactly double for traveling single. While not always that expensive, any single supplement can seem nonsensical. 
Obviously, the easiest fix would be to invite someone, but solo travel is gaining in popularity. When you travel alone, the days are yours to explore. No arguing over itineraries or lunch spots, you don't need to compromise your experience. For many, traveling solo is also an opportunity for self-discovery and personal growth. So, why should solo travelers be punished for meeting the world alone? They shouldn't.
However, there's financial logic behind single supplement charges for cruise lines and hoteliers. Since you booked the room for your lonesome, two hypothetical people (both paying) didn't. You need to supplement the cruise line's lost revenue, meaning you'll eat, pray, love, and spend a little extra for that self-discovery. The good news? Options for solo travelers are sailing over the horizon (and down the river).
River cruises are increasingly becoming more popular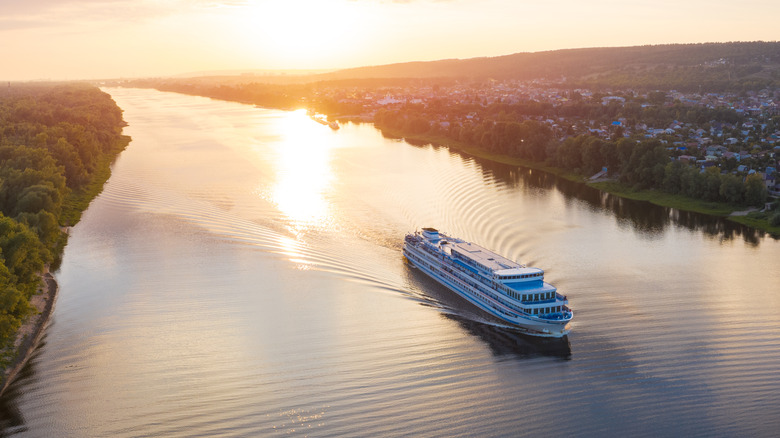 Dudarev Mikhail/Shutterstock
According to a recent press release by Future Market Insights, river cruises are expected to increase in popularity over the next decade. This shouldn't be surprising. River cruises are smaller and often provide a more laid-back, intimate experience than mega-cruises. While traditional cruises may excel in entertainment options, amenities, and sheer grandeur, river cruises allow guests to leisurely explore towns, villages, and inland regions not accessible to larger boats. River cruises are also leading the way in adventure cruises, another growing trend in the cruise market.
However, the undeniable appeal of river cruises is also linked to fewer passengers and a more inclusive atmosphere, the preferred environment for most solo travelers. Not surprisingly, to accommodate this type of traveler, many river cruise lines do not typically charge a single supplement charge. According to Cruise Critic, the top 11 river cruises for solo travelers share one thing in common — single occupancy staterooms or single traveler deals. In either case, these 11 river cruise lines often find ways to eliminate single supplement charges.
Going solo is a trend cruise lines can't afford to ignore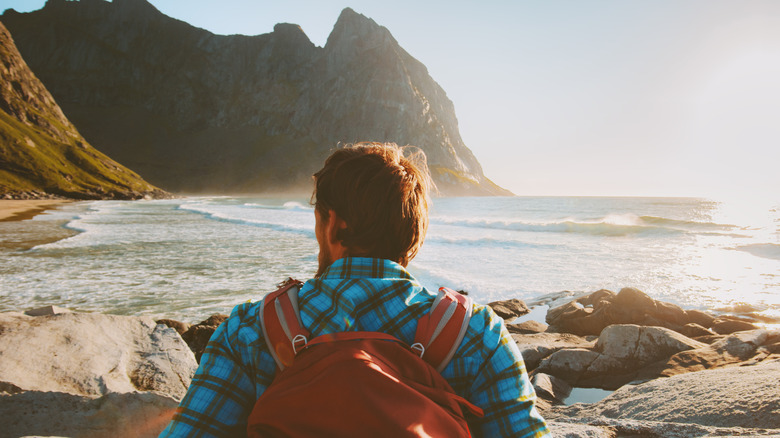 everst/Shutterstock
The solo traveler is quickly becoming a demographic that the travel industry cannot ignore. Travel, in general, has mostly recovered from the global shutdown caused by the COVID-19 pandemic, and in a (sort of) post-pandemic world, many travelers are now opting to travel alone. Whether social distancing practices, facing our collective mortality, or just coincidence led to this trend, there's no way to know for sure. However, it seems people are just tired of putting off travel. In a 2021 survey conducted by Solo Traveler World, 59% of respondents explained they now traveled alone because they wanted to not "wait for others."
While understandable, it's still a bummer to pay for those people with single supplements. Fortunately, even traditional cruise lines are starting to accommodate the solo traveler. Celebrity Cruises has eliminated its single supplement charges on many cruises until March of 2023. Whether that's a sign of things to come or not is debatable. However, it's undeniable that the popularity of solo travel continues to grow across all demographics, and large cruise lines will need to reevaluate the true cost of single supplements.