National Parks That Are The Hardest To See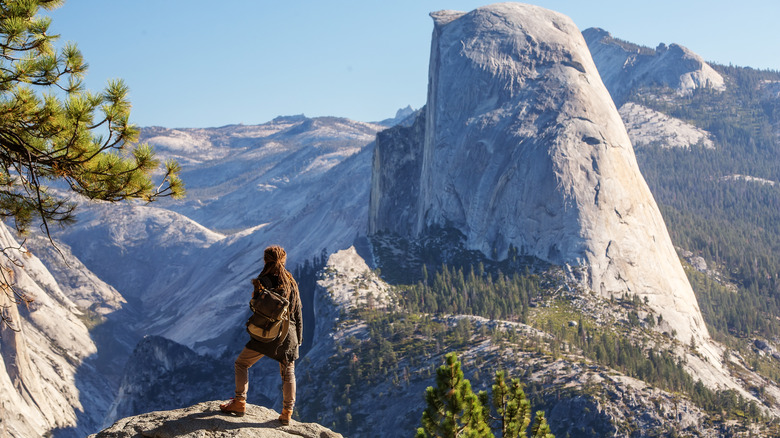 © Anna Dudko | Dreamstime.com
The National Park Service was created in 1916 to preserve the stunning scenery and the natural wonders across the United States. Millions of people visit popular national parks every year to see the country's famous and iconic natural landmarks. However, some national parks are far more difficult to experience than others. Some have dangerously hot or cold climates, while others are surrounded by volcanoes or accessible only by plane or boat. And then there are some that require permits that sell out in minutes. Whatever the reason, these are the national parks that are the hardest to see.
Gates of the Arctic National Park & Preserve (Alaska)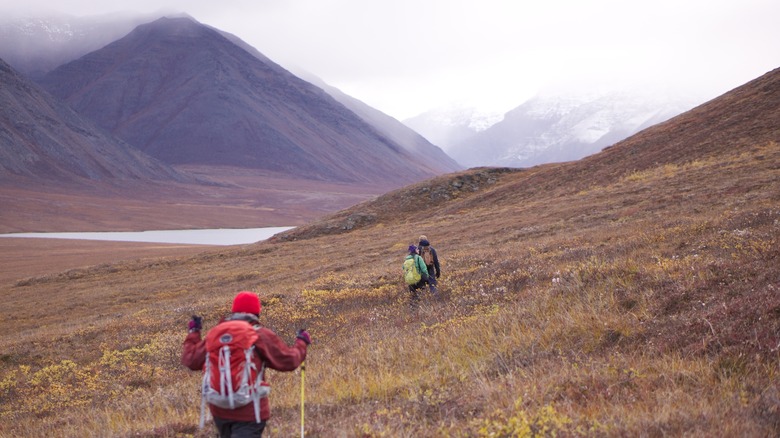 © Wirestock - Dreamstime.com
America's northernmost national park, Gates of the Arctic National Park & Preserve in Alaska is also one of the largest and most remote in the national park system. The park's more than 8 million acres of wilderness do not contain any roads, trails or visitor services, making it a destination for independent, intrepid explorers seeking solitude.
Death Valley National Park (California)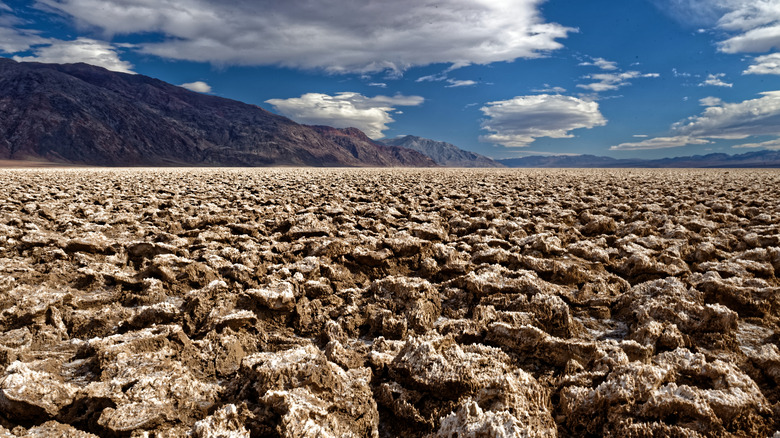 © Serban Enache | Dreamstime.com
Sometimes you can't judge a place by its name, but in the case of Death Valley National Park, its ominous name is fitting. This California national park is known as both the hottest place on earth and the driest place in North America. Summer temperatures often top 120 degrees, and the valley is often too unpleasant to visit by May.
Dry Tortugas National Park (Florida)
© Glenn Nagel | Dreamstime.com
While Alaska is home to many pristine, underrated parks, there are plenty of remote national parks in the Lower 48 states as well. Dry Tortugas National Park is located 70 miles west of Key West, Florida, and is accessible only by seaplane or boat. The park is predominantly open ocean with a few small islands and landmarks, including Fort Jefferson. There are also sights below the water's surface, including marine life, coral reefs and multiple haunting shipwrecks.
Virgin Islands National Park (US Virgin Islands)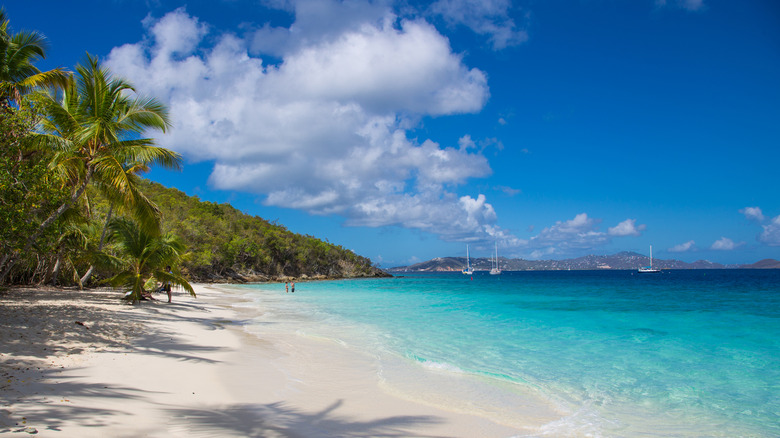 © James Schwabel | Dreamstime.com
Many Americans forget that there are plenty of tropical island destinations in our own backyard that you don't need a passport to visit. The U.S. Virgin Islands are among them and are also home to multiple national park paradises that not many Americans think to visit. There are six parks in total spanning across the three islands, including Virgin Islands National Park, which covers two-thirds of the island of St. John. This park includes snow-white beaches, plantation ruins, sea turtle nesting sites and stunning coral reefs.
Isle Royale National Park (Michigan)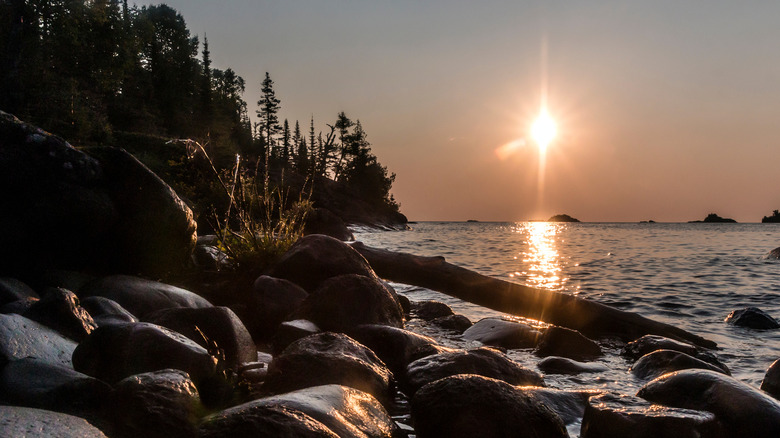 BlueBarronPhoto/Shutterstock
The most-visited national park in America, Great Smoky Mountains National Park, saw more than 12.5 million visitors in 2019, a number that absolutely dwarfs the roughly 26,000 people who visited Isle Royale National Park. Composed of one large island and over 200 smaller islands in Lake Superior, this underrated national park is only accessible by ferry, private boat or seaplane. And the departure points in Minnesota and Michigan are still a significant trek from nearby major cities.
Haleakalā National Park (Maui, Hawaii)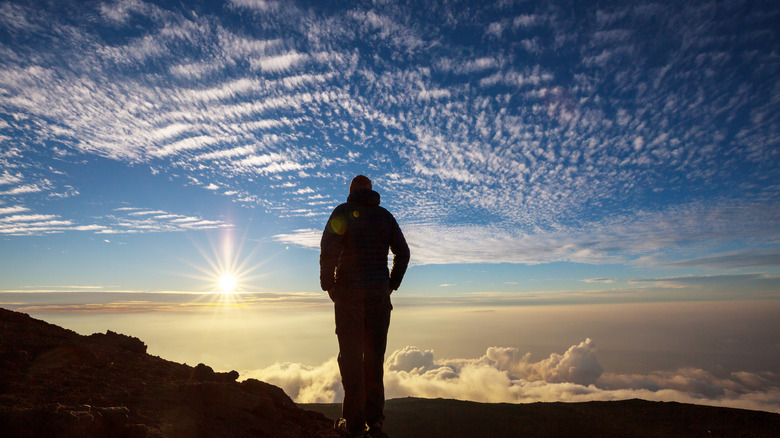 © Galyna Andrushko | Dreamstime.com
Haleakalā National Park on the Hawaiian island of Maui is famous as one of the best places to watch the sunrise in the world. Visitors are required to make sunrise viewing reservations in advance, up to 60 days before their intended visit. There are four sunrise overlook areas that are first-come, first-serve starting at 3 a.m.
Yosemite National Park (California)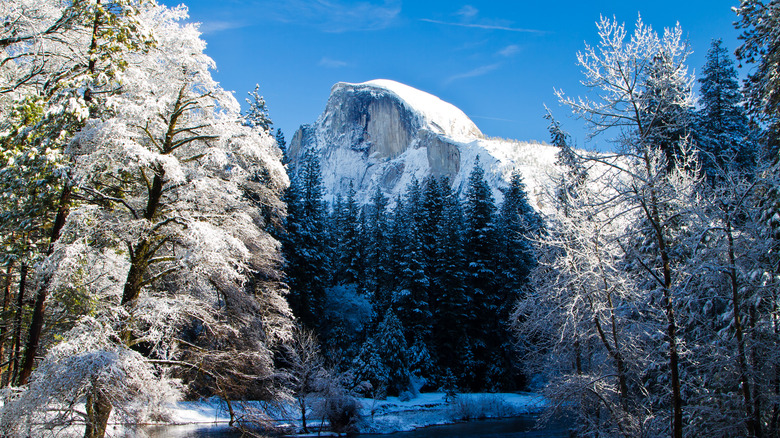 © Audiolui | Dreamstime.com
Because it is one of the most popular national parks in America, Yosemite can actually be difficult to experience. Camping reservations are required and fill up quickly, as do slots to make the coveted hike to the park's most iconic landmark, Half Dome. Permits for day hikers open in March and can sell out in minutes. The park allows a maximum of only 300 hikers a day on the Half Dome Trail beyond the base of the subdome.
Black Canyon of the Gunnison National Park (Colorado)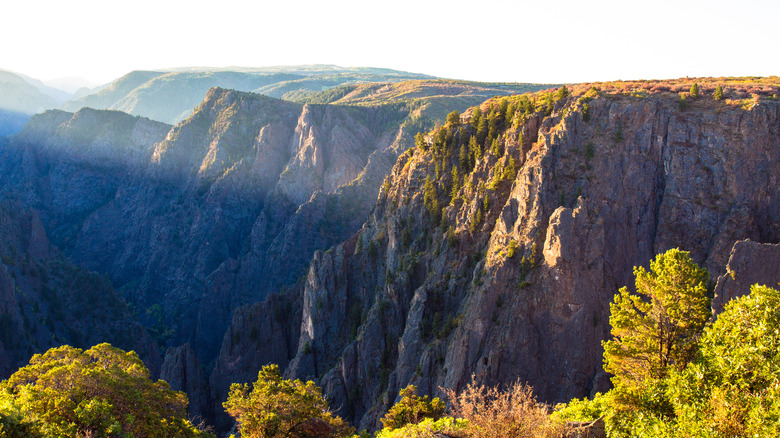 © Martha Marks | Dreamstime.com
Black Canyon of the Gunnison in western Colorado earned its name because the river that sits down in the steep, narrow canyon receives just a few hours of sunlight a day. This canyon's unique plunging cliffs include the Painted Wall, the highest cliff in Colorado. There are trails for all abilities on both the South and North Rims of the canyon, but going within the canyon is not one of NPS' beginner hikes. It requires a permit and is only recommended for experienced explorers and expert kayakers. There are also no maintained or marked trails into the inner canyon.
National Park of American Samoa (American Samoa)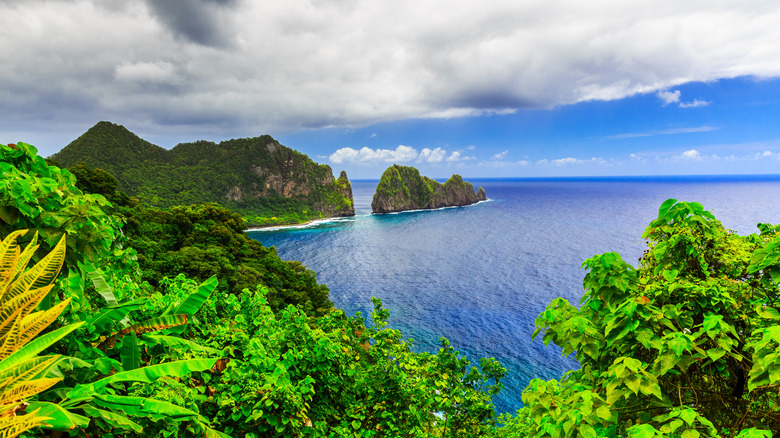 © Sorin Colac | Dreamstime.com
American Samoa is a United States territory located in the Pacific Ocean about 2,600 miles southwest of Hawaii. This series of stunning islands are remote and perhaps because of this don't see mass tourism. The National Park of American Samoa spans sections of three islands and includes white-sand beaches and tropical rainforests as well as 4,000 acres that are underwater.
Katmai National Park & Preserve (Alaska)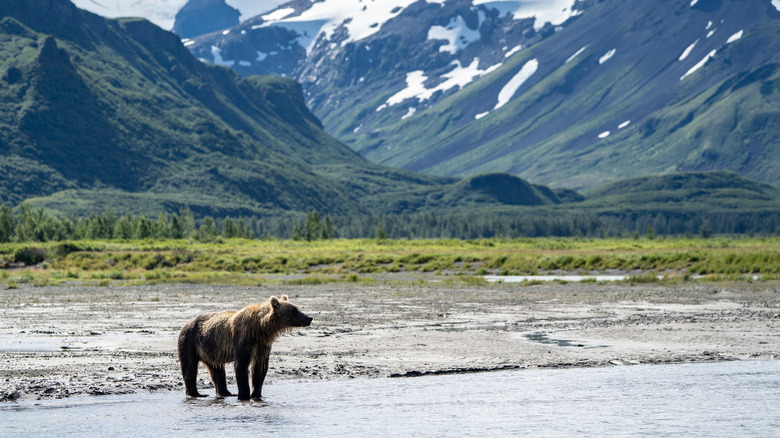 © Mkopka | Dreamstime.com
Another underappreciated Alaskan national park, Katmai National Park & Preserve includes more than a dozen active volcanoes. It is a geographically isolated park that cannot be accessed by car, so most visitors fly to their destination. Katmai is also estimated to be home to more bears than any other national park in the world, adding to the park's potential danger as well as making it an enticing destination for wildlife lovers.
Mount Rainier National Park (Washington)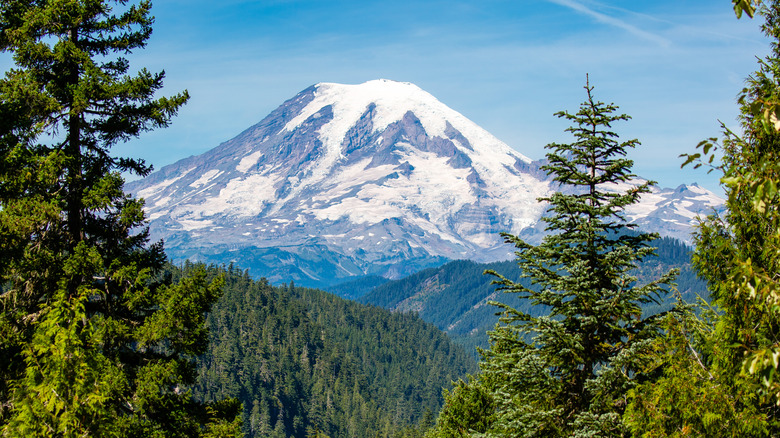 © Michael Tatman | Dreamstime.com
Mount Rainier is a popular Washington national park that is easily accessible from major West Coast cities like Seattle and Portland, Oregon, — which can actually make it more difficult to visit. Reservations for the in-demand Ohanapecosh Campground, which is located near the scenic and popular Grove of the Patriarchs hiking trail, and Cougar Rock Campground can fill up quickly, leaving others to race for remaining spots on a first-come, first-serve basis.
Channel Islands National Park (California)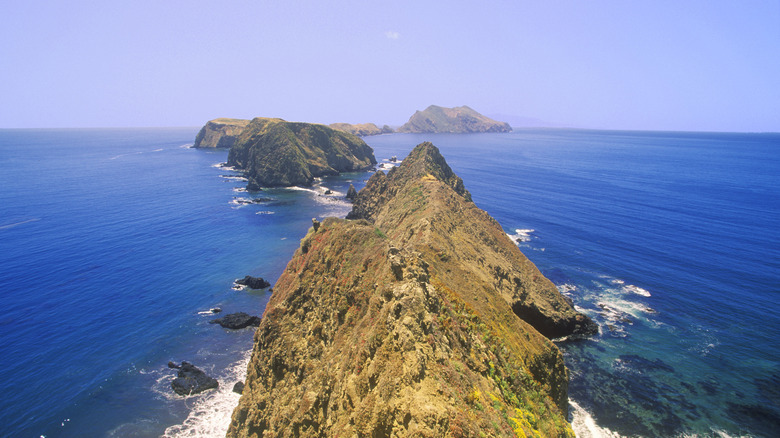 © Joe Sohm - Dreamstime.com
Channel Islands National Park off the coast of California in the Pacific Ocean is made up of five islands and their serene, surrounding waters. The islands are only accessible by park concessionaire boats and planes or private boats, so the National Park Service recommends planning your means of arrival in advance. Once on the islands, there is no transportation available, including bicycles. Inspiration Point on Anacapa Island, which is accessed via a stairway up its rugged cliffs, boasts some of the most breathtaking views in America.
Great Basin National Park (Nevada)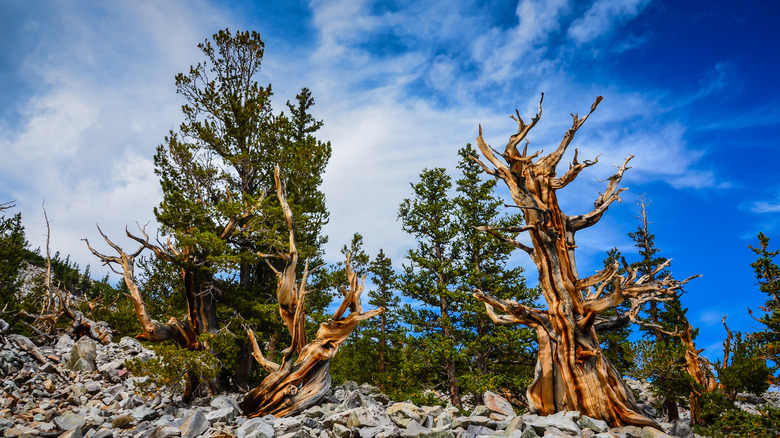 © Sandra Foyt | Dreamstime.com
Nevada's Great Basin National Park is known for its ancient bristlecone pines and magnificently dark and clear night skies, which come thanks to its remote location and lack of nearby development. The park is located near the beginning of Highway 50, which is nicknamed the Loneliest Road in America, as well as Osceola Ghost Town, one of the most chilling abandoned places in America.
Bryce Canyon National Park (Utah)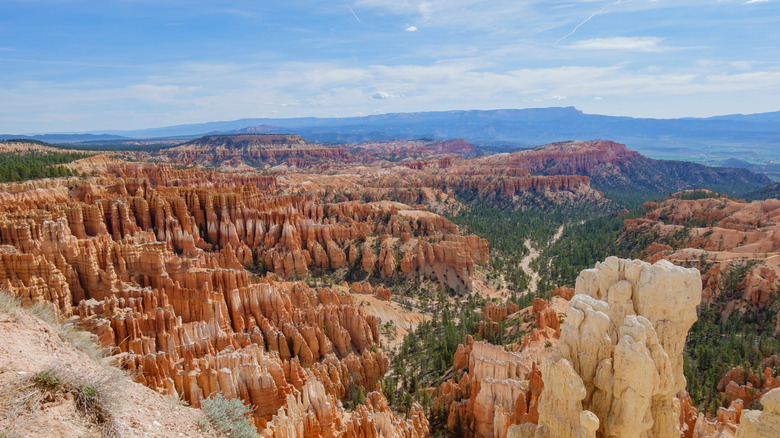 © Chon Kit Leong | Dreamstime.com
Bryce Canyon National Park is located in southern Utah, almost a 150-mile drive from the closest regional airport and an almost 300-mile drive from the closest major airport in Salt Lake City. Because of its remote location, it receives comparatively fewer visitors than Zion National Park and Grand Canyon National Park. However, its amazing rock formations still attract millions of visitors. Even still, the park has only two campgrounds, which often reach capacity during peak season.
Olympic National Park (Washington)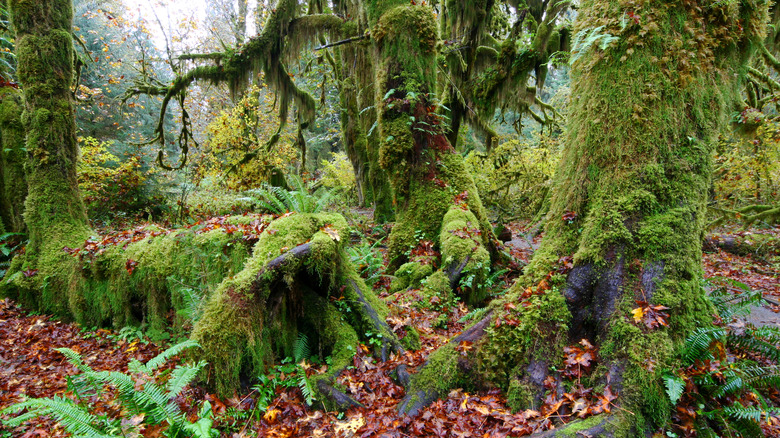 © Sdbower | Dreamstime.com
Rain forests may be one of the West Coast's best-kept secrets. Olympic National Park in Washington has four rainforests, including the lush, otherworldly Hoh Rainforest. This rainforest gets up to a whopping 12 feet of annual precipitation, which produces spectacular greenery but can also cause potentially dangerous trail conditions and flooding. Expert and beginner hiking trails alike can be wet, slippery and muddy.
White Sands National Park (New Mexico)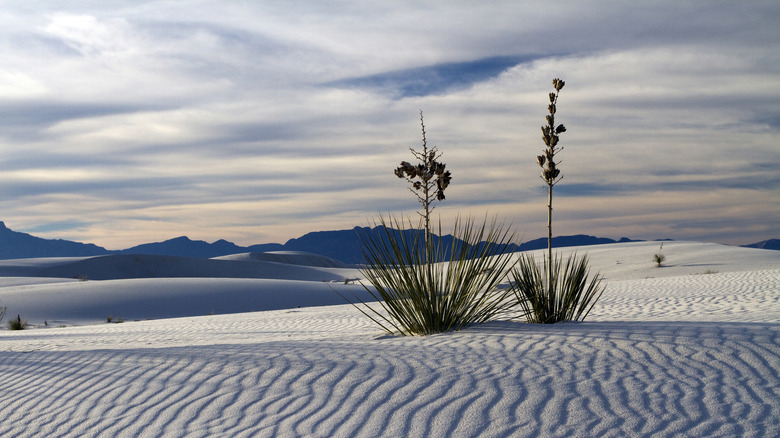 © Brent Coulter | Dreamstime.com
Formerly White Sands National Monument, White Sands National Park features glistening white gypsum sand dunes, a strange and beautiful natural wonder. The world's largest gypsum dune field is indeed an outdoor playground, but the park has hazards to beware of in almost every season. The weather in the desert can be unpredictable and extreme, with frequent dust storms, summer thunderstorms, heat advisories lasting late into the fall and below-freezing temperatures at night.
Hawaii Volcanoes National Park (Hawaii, Hawaii)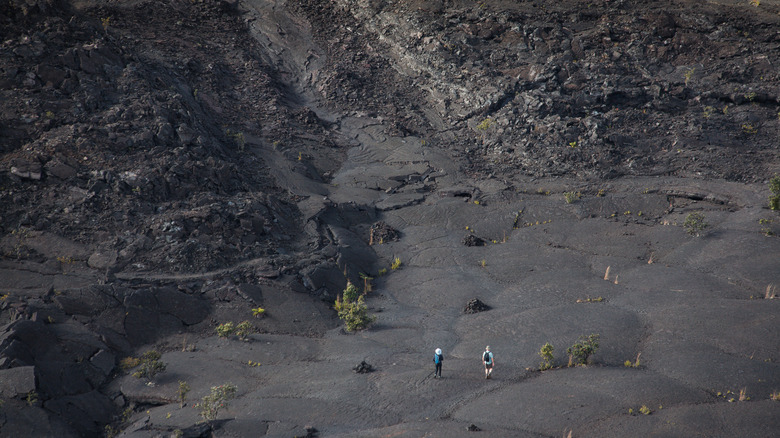 © Tommy Song | Dreamstime.com
Many Americans might not realize how many active volcanoes there are in the U.S. The 2018 volcanic eruption of Kīlauea on Hawaii's Big Island forced the months-long closure of Hawaii Volcanoes National Park, and though the park is reopened, many areas that were damaged are still closed to the public. The eruption has altered the layout of the park. For example, the drive down Chain of Craters Road has been cut off by a lava flow that overtook the road.
Denali National Park & Preserve (Alaska)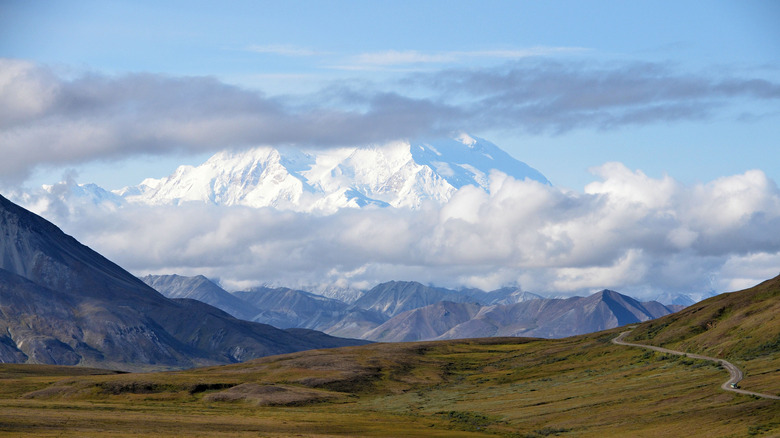 © Photobyalan | Dreamstime.com
Though Klondike Gold Rush National Historical Park is Alaska's most-visited NPS site, Denali National Park is its most emblematic thanks to its famous landmark, its namesake Mount Denali. As North America's tallest peak, it's a majestic mountain that many Americans hope to see in their lifetime. The park has only one road through its 6 million acres of wilderness, no NPS-run lodging and limited human development.
North Cascades National Park (Washington)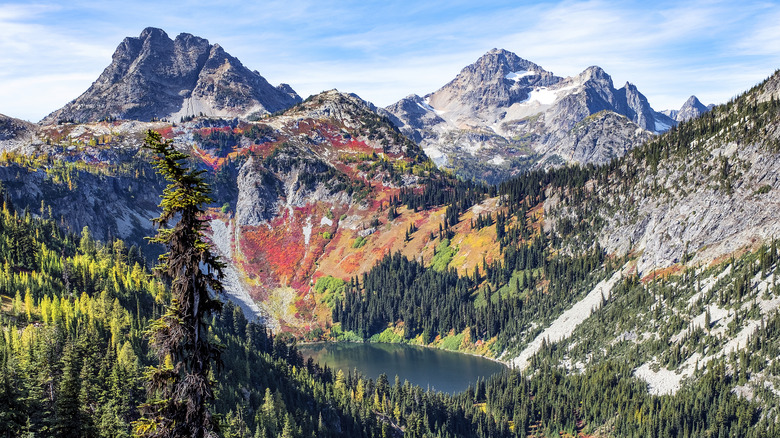 © Oksanaphoto - Dreamstime.com
Despite being less than three hours from Seattle, Washington's North Cascades National Park is one of the least-visited national parks in the country. Public transportation options to and from the park are extremely limited, so visitors mainly have to access it via State Route 20. Also known as North Cascades Highway, this route can be closed due to avalanche danger.
Yellowstone National Park (Idaho, Montana and Wyoming)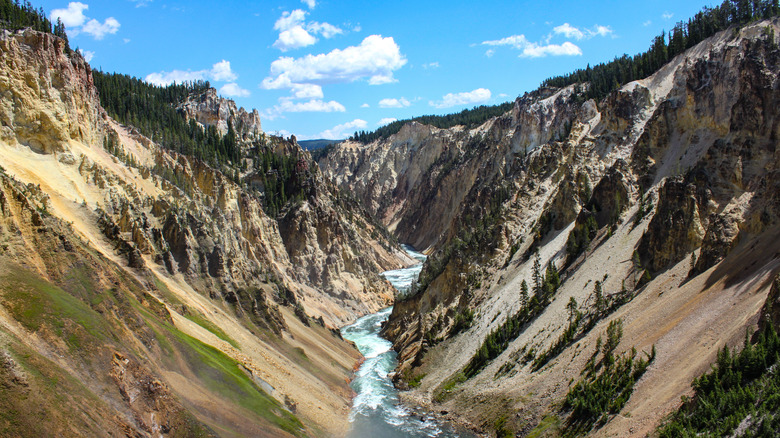 © serjunco bon | Dreamstime.com
Yellowstone is one of America's most visited, famous and beloved national parks. Though it is not the largest national park, its sprawling 2.2 million acres spanning multiple states make it challenging to see all the amazing park has to offer. It can also be deceptively hazardous. Bears inhabit the entire park, and the park's famous hot springs have injured or killed more people in Yellowstone than any other natural feature. As long as you stay on trails and boardwalks, you will be safe to enjoy stunning natural phenomena like the Grand Prismatic Spring. Seeing the iconic sights of Yellowstone is something that every American should do in the U.S. in their lifetime.