50 Places You Need To Visit In Your Lifetime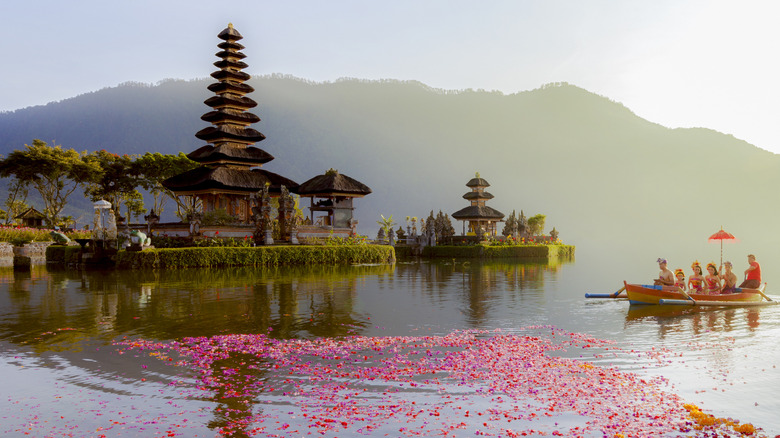 GOLF3530/istockphoto.com
When planning a vacation, it's important to pick the right destination. You don't want to end up in a disappointing place that lacks fantastic photo opportunities, interesting historical sites, delicious cuisine or breathtaking landscapes.
Throughout the United States and around the world, you'll find islands, cities and entire countries that are definitely worth the trip. Some are worth checking out for their beaches, whereas others are world-renowned for their nightlife, world-class museums or iconic landmarks. No matter what you're looking to do, you'll definitely make some fabulous memories at these 50 places you need to visit in your lifetime.
Amsterdam, Netherlands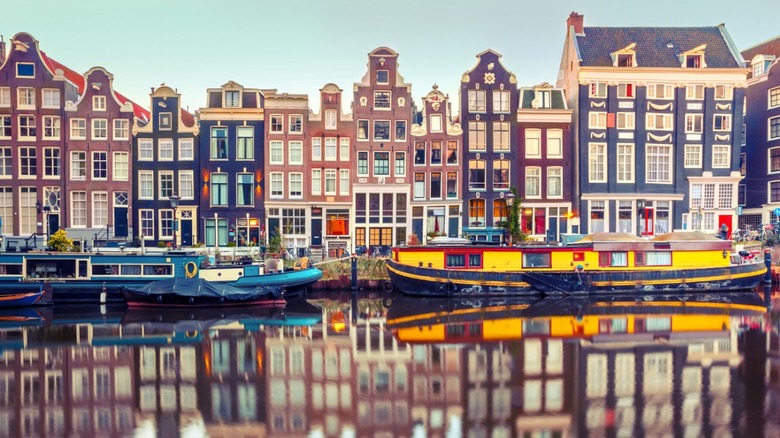 istockphoto.com
More than 300 festivals are held in the Netherlands every year, and the vast majority of which are hosted in its capital, Amsterdam. These festivals celebrate Dutch art, culture, food and music, and the city is also known for its  picturesque network of canals as well as its museums, restaurants, bars, galleries, markets and diverse nightlife.
Athens, Greece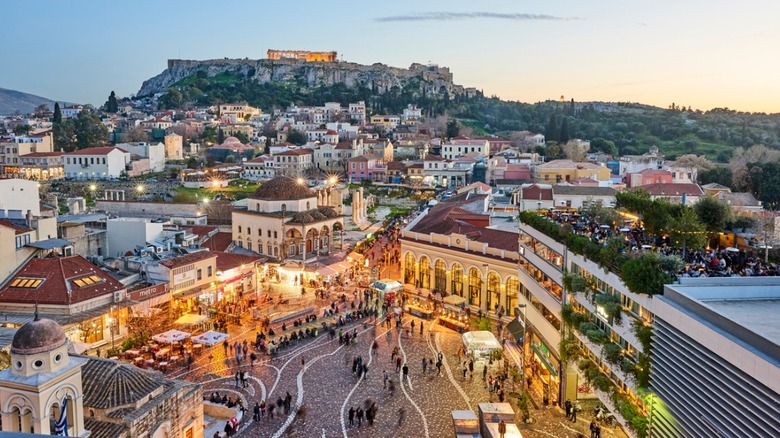 tanukiphoto/istockphoto.com
Even if you're not a history buff, a visit to the city known as the "birthplace of democracy" and the "cradle of Western civilization" is sure to be a fun and fascinating learning experience. The heart of Ancient Greece and today the modern nation's capital and largest city, Athens is home to many historically significant sites such as the Parthenon, the Acropolis, the Temple of Olympian Zeus, the Agora and the Erechtheion. 
Atlanta, Georgia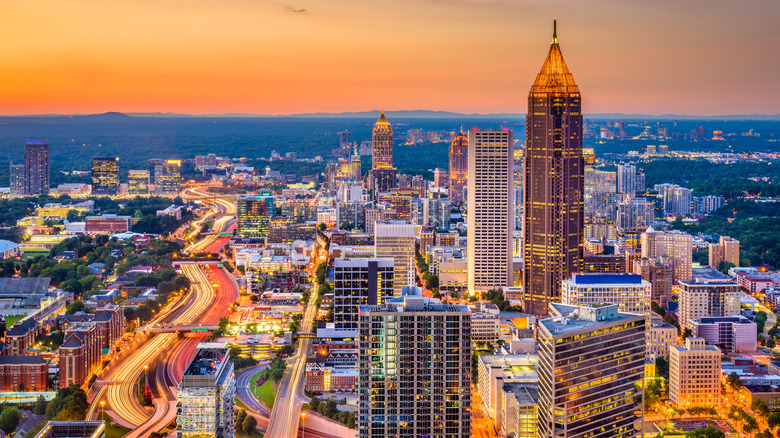 istockphoto.com
Home to the busiest airport in the world, Atlanta is one of the hottest cities in the South (both literally and metaphorically). Luckily, it's easy to cool off here. Check out the Coca-Cola headquarters, where a tour will provide you with plenty of both knowledge and samples, or the world's largest aquarium by volume of water. You can also take a tour of CNN's studio headquarters, visit the largest dinosaur ever excavated at the Fernbank Natural History Museum, and pay tribute to the civil rights movement with a visit to the Martin Luther King Jr. National Historic Site, as well as the National Center for Civil and Human Rights.
The Bahamas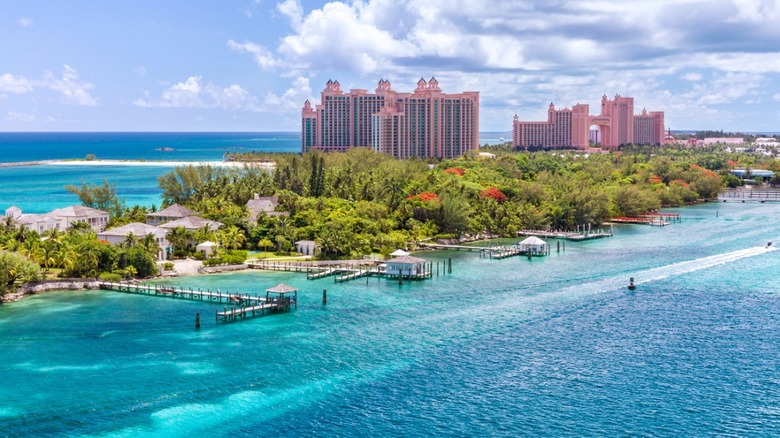 istockphoto.com
Bask in the Caribbean sun among clear blue waters and white sand beaches in the Bahamas, a top destination on an island bucket list. Stay at one of the many amazing hotels and resorts and try out the island's famous rum on a rum distillery tour. Also known for its stunning sunsets and rising food scene, the Bahamas also hosts an amazing street festival known as Junkanoo on Boxing Day and New Year's Day. 
Bali, Indonesia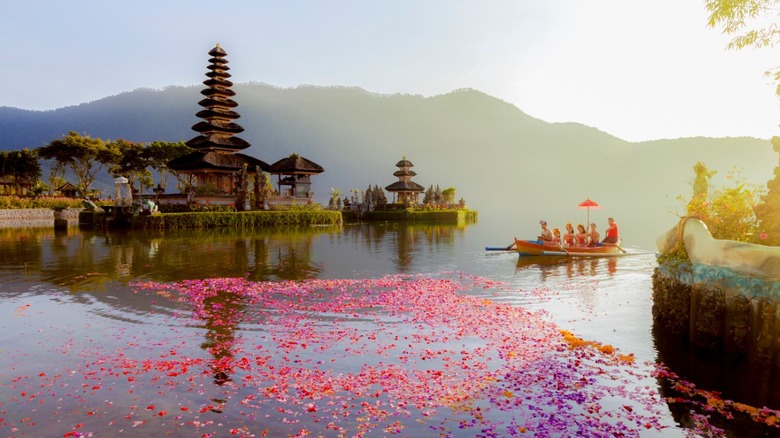 GOLF3530/istockphoto.com
Renowned for its beauty, the island of Bali is one of Indonesia's 33 provinces and home to more than 4 million people. Bali's beautiful beaches, gorgeously green jungles, stunning ancient temples and delicious cuisine have been drawing tourists from around the world since the 1980s. Relax at a world-class spa, peruse one of the island's bustling street markets or enjoy the Balinese arts scene, which includes notably unique traditional and modern dance as well as sculpture, painting, music and metalworking.
Bangkok, Thailand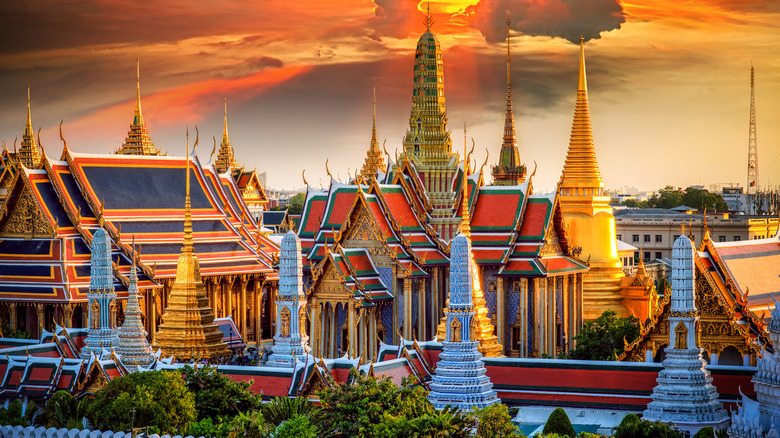 istockphoto.com
You can find the best of Thailand's world-famous cuisine, palaces, massage spas and cultural performances in its capital, Bangkok. Explore the city with one of its many bicycle or tuk tuk (Thailand's version of the rickshaw) tours, take Muay Thai lessons, or visit one of the city's many unbelievable temples.
Beijing, China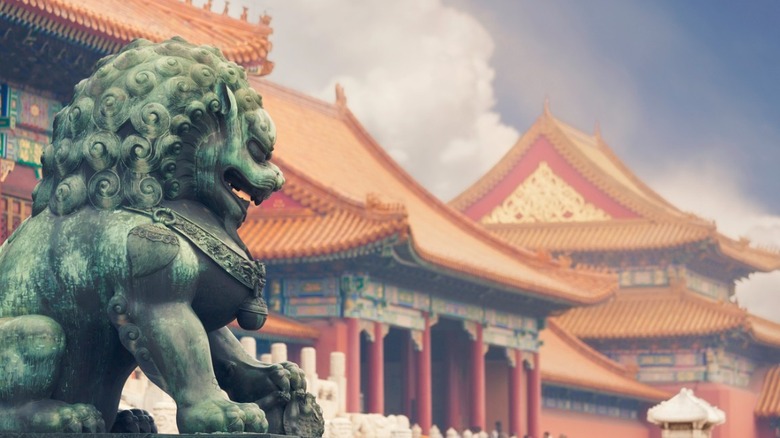 istockphoto.com
The cultural, political and educational center of China, Beijing is home to more than 21 million people, as well as the largest number of Fortune Global 500 companies in the world and the world's four biggest financial institutions. In addition to 91 universities and a growing skyline and technological scene, the city has multiple attractions of historic and cultural importance, such as the Forbidden City, Summer Palace, Temple of Heaven, Ming Tombs, and the Great Wall of China itself.
Berlin, Germany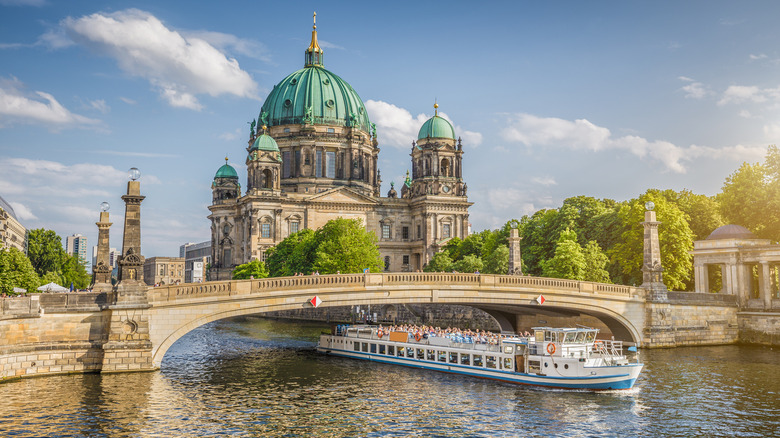 istockphoto.com
Berlin's 175 museums reflect the rich history of the city (and its country). The art scene is also phenomenal, and Berlin has plenty of galleries for you to peruse. Of course, you'd be remiss to not visit the remnants of the Berlin Wall or the iconic Brandenburg Gate — but only after you've had a taste of the city's currywurst (there are vegetarian versions too!).
Brooklyn, New York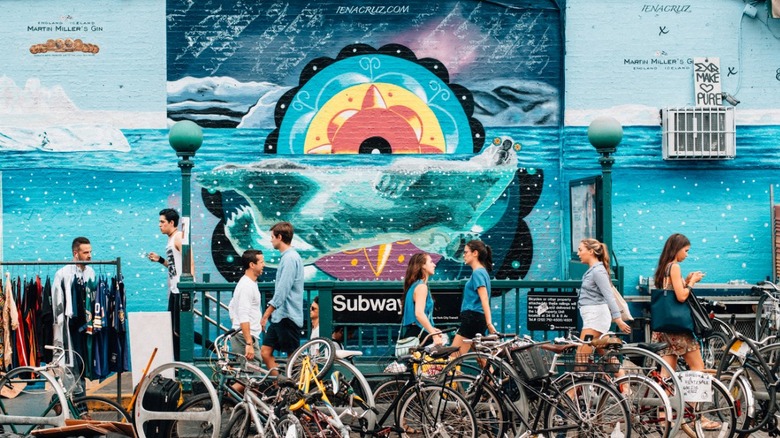 ferrantraite/istockphoto.com
Known as the "Borough of Homes and Churches," Brooklyn is one of the more family-friendly boroughs of New York City, but it still gives Manhattan a run for its money. Home to 2.5 million people, Brooklyn is known for its artistic and culinary scene, with many an Instagram food fad coming out of here. Walk across the iconic Brooklyn Bridge, and make sure you also go for a stroll through Prospect Park, which lies next to the gorgeous Brooklyn Botanic Garden. Make sure you don't leave without taking a trip down the old-fashioned boardwalk on Coney Island or visiting the nearby New York Aquarium.
Buenos Aires, Argentina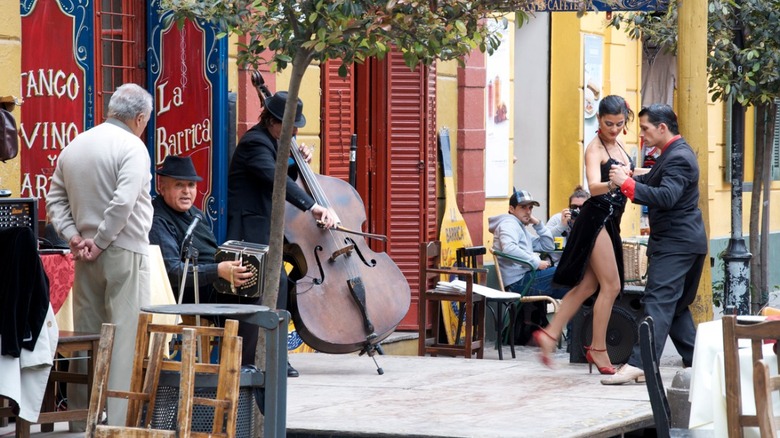 Solange_Z/istockphoto.com
Buenos Aires is the perfect South American destination for any art lover. Known for its design, galleries and tango dancing, the Argentinian capital is filled with fantastic Latin American arts and culture. Check out the La Boca neighborhood, known for its artistic pedestrian-only street, or Boedo, home to many tango houses. The Feria de Mataderos cultural market is another great experience where you can shop and enjoy dancers, musicians and gaucho demonstrations.
Copenhagen, Denmark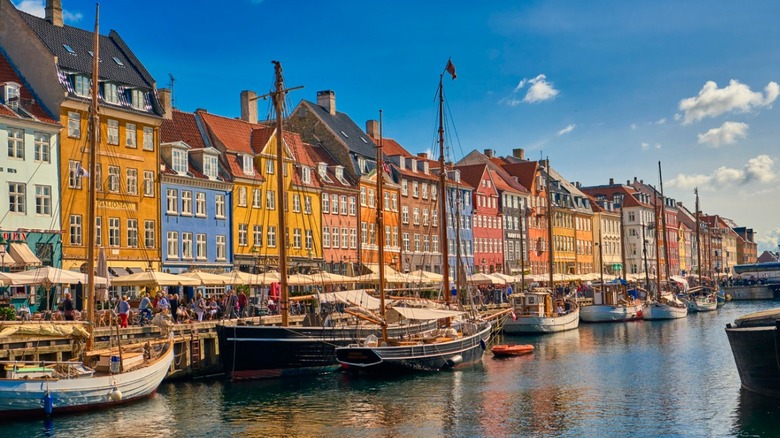 dem10/istockphoto.com
Copenhagen is one of those cities that's best enjoyed in the summer, as Denmark is chilly to freezing the rest of the year. Enjoy rides and open-air concerts at Tivoli Gardens, the second oldest amusement park in the world, and visit the statue of the Little Mermaid from the famous story written by Danish author Hans Christan Andersen who hailed from the nearby, picturesque island of Funen.
Costa Rica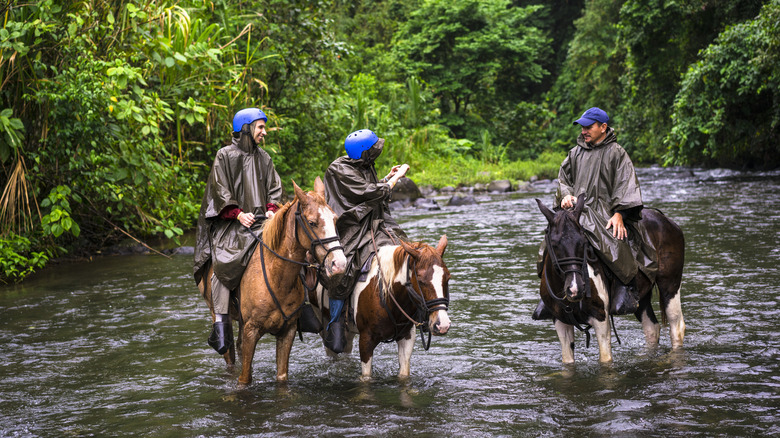 istockphoto.com
Costa Rica's beauty and biodiversity makes it the ultimate ecotourism destination. National parks and protected areas make up more than 23 percent of the country, and while Costa Rica accounts for only 0.03 percent of the Earth's landmass, it is home to 5 % of its biodiversity. Its natural wonders can be enjoyed with breathtaking ziplining tours, intense hikes through its forests or by taking to its gorgeous shores. In addition, the Central American nation is also home to delicious (and cheap) food, great coffee and a lively Latin culture.
Dubai, United Arab Emirates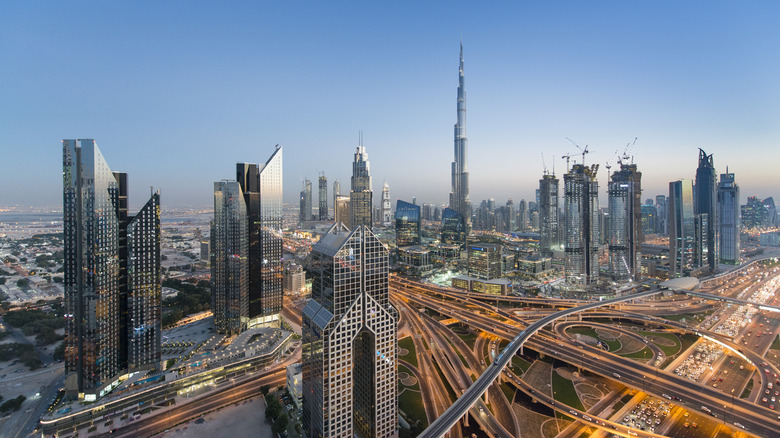 istockphoto.com
There's a reason Dubai has consistently been a top destination for the past decade-plus. Part of the United Arab Emirates, there are plenty of interesting things to do in Dubai, one of the world's best shopping destinations as well as a great place to watch camel races or go dune-bashing. In addition to its luxury and opulence, it's also one of the safest cities in the world.
Egypt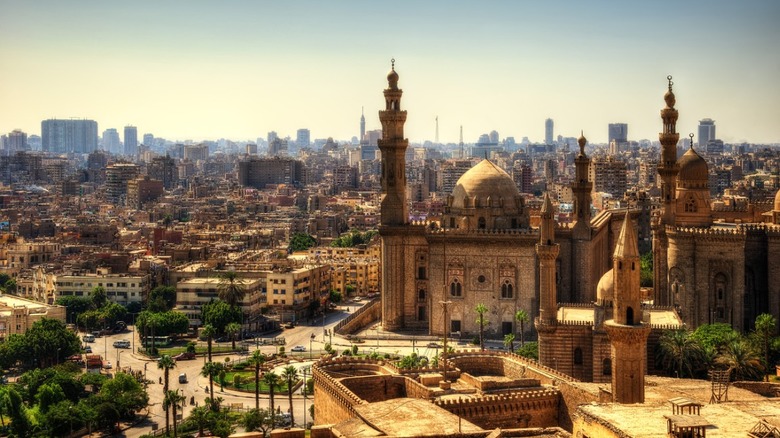 istockphoto.com
Cruising down the Nile is a life-changing travel experience that should definitely be on your bucket list. Visit the iconic Great Sphinx and the Pyramids of Giza, and take a trip to the partially opened Grand Egyptian Museum — currently set for a full opening in 2020 — where you can see more than 100,000 artifacts from the time of ancient Egyptian pharaohs, including the mummy and funeral mask of King Tutankhamun. Outside of Cairo, it's worth taking a trip to historical Alexandria, cosmopolitan Port Said, ancient Luxor or the resorts of the enchanting Siwa Oasis or Sharm el-Shaikh.
Florence, Italy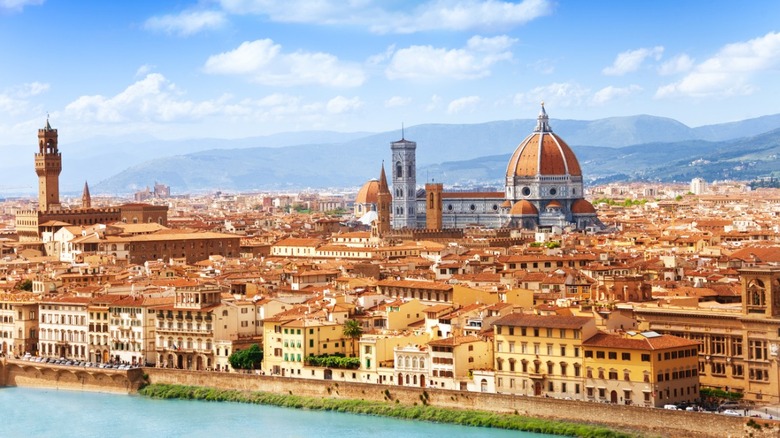 istockphoto.com
Florence — or Firenze in Italian — is unmatched as a destination for Western art and architecture. Considered the birthplace of the European Renaissance, the city's historic center as a whole is a UNESCO-designated World Heritage Site. Explore numerous art galleries and museums, the most notable of which are the Uffizi Gallery and the Palazzo Pitti. Climb the 463 steps of the stunning Santa Maria del Fiore cathedral for a breathtaking view of the city from its famous dome built by Filippo Brunelleschi, see Michelangelo's statue of David, and if you have the time, visit the nearby city of Pisa.
Havana, Cuba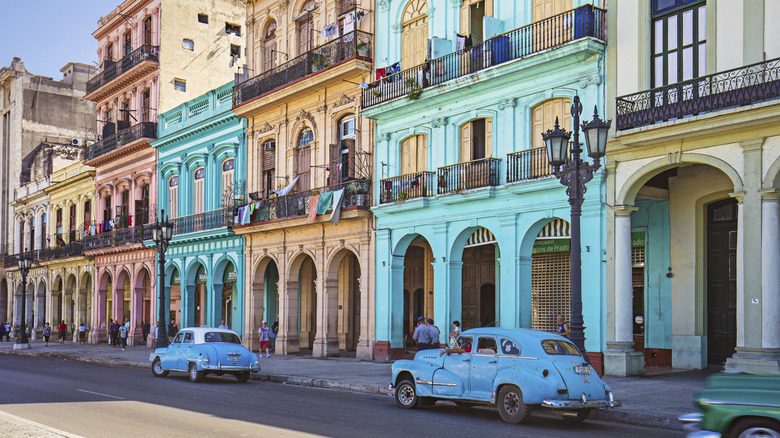 istockphoto.com
One of the most underrated tourist spots in the world, Havana should be on your travel bucket list while it's still relatively easy to travel to. The capital city is a great place to learn about Cuba's fascinating history, and you can also visit a cigar factory, try the country's famous coffee, visit its wonderful beaches and explore its legendary nightlife scene. Catch some great live music and make sure you eat some of Cuba's delicious cuisine.
Hong Kong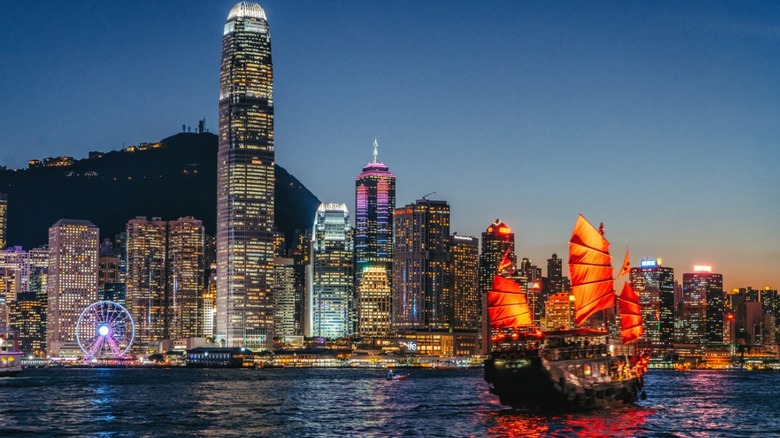 istockphoto.com
Possibly the most cosmopolitan city in all of Asia, Hong Kong is known for its restaurants and nightlife. Hong Kong is a city full of expats, and so it is known for diverse cultural influences from around the world, turning it into a hybrid of East and West. Enjoy Cantonese and cosmopolitan cuisine, as well as great beaches and street markets. 
Ireland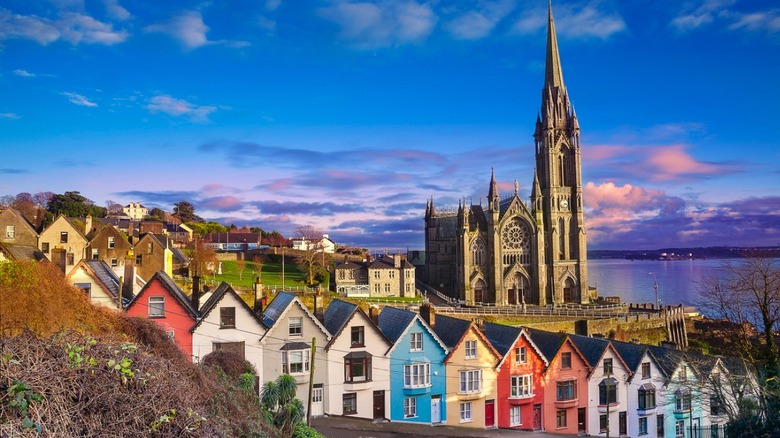 istockphoto.com
The Emerald Isle is filled with rolling hills, picturesque waters, green landscapes and all sorts of magical spots. Go for a hike, drive or bike ride through the Irish countryside or check out one of the many lovely beaches on its coast, and be sure to spend some time in Dublin.
Istanbul, Turkey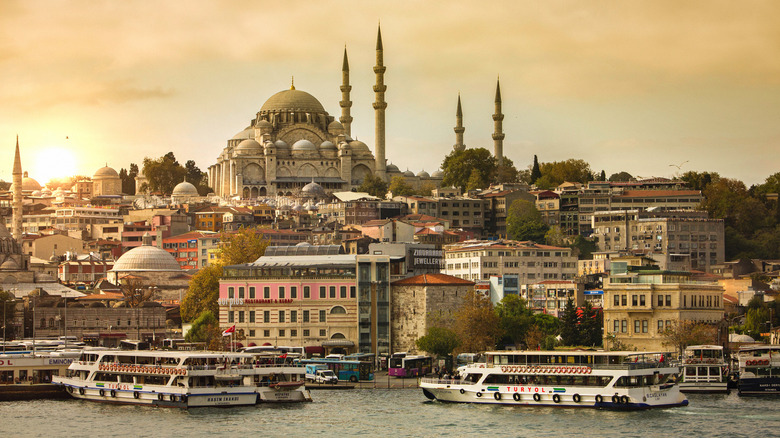 istockphoto.com
Istanbul may not be the official capital of Turkey, but it's definitely the cultural one. Delicious Turkish kebabs and teas await you, as well as gorgeous handcrafted jewelry and ceramics at the Grand Bazaar. Istanbul also has some of the most gorgeous mosques in the world, most notably the Hagia Sophia and the iconic Blue Mosque. Make sure you also stop by the Topkapı Palace, which houses relics that are said to have belonged to several figures important to the Abrahamic religions, including Abraham, Moses and David, among others.
Jamaica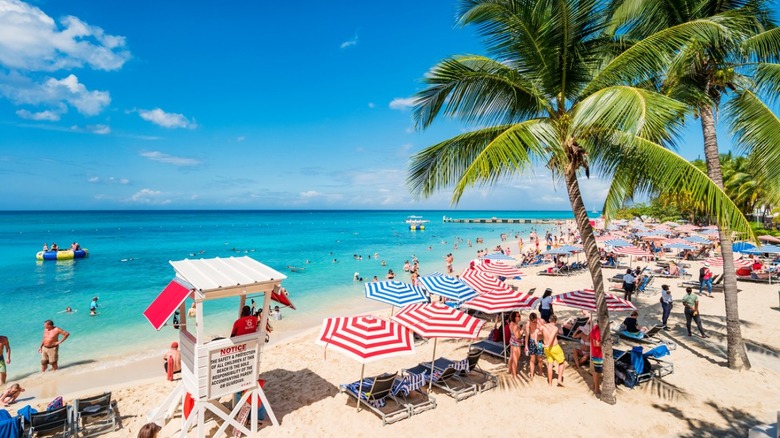 benedek/istockphoto.com
A Caribbean island characterized by beaches with reefs, lush mountains and rainforests, lively music and friendly locals, Jamaica is the ultimate destination for relaxation. Stay at a top all-inclusive Caribbean resort, soak in some sun on one of the island's pristine beaches and enjoy some live music and Jamaican jerk chicken or curry.
Jerusalem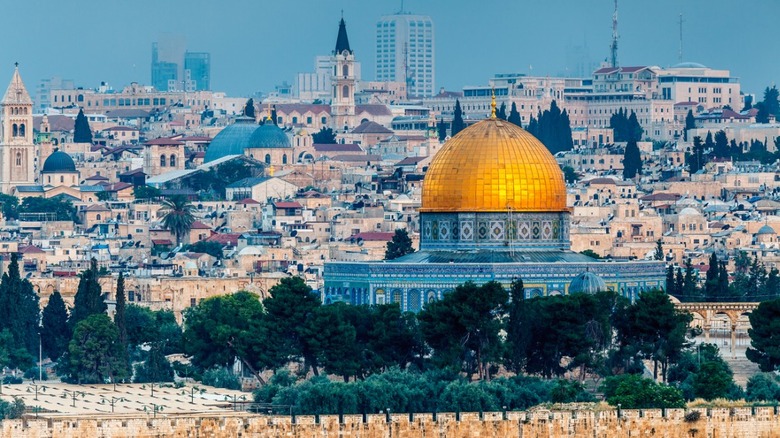 istockphoto.com
One of the oldest cities in the world, Jerusalem holds a great amount of importance in the Abrahamic religions and is the site of the Church of the Holy Sepulchre, Dome of the Rock, Al-Aqsa Mosque, Temple Mount and Western Wall. Also referred to as Al-Quds in Arabic, Jerusalem's Old City — which made up the entire city of Jerusalem until 1860 — has been continuously inhabited since approximately 2800 B.C., and the city has a long and fascinating history during which it was destroyed at least twice, attacked 52 times, besieged 23 times and captured and recaptured 44 times.
Jordan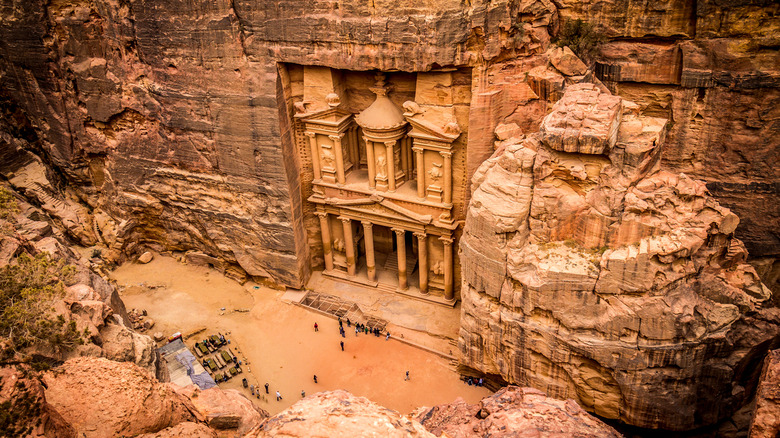 istockphoto.com
The ancient city of Petra, possibly established as early as the fourth century B.C., is a site to marvel at with its gorgeous, rock-cut architecture and impressive water conduit system. Jordan is also home to both the Dead Sea and Red Sea, as well as Wadi Rum, an impressive, Martian-like red desert, and many Bedouin camps where you can experience true native Jordanian cuisine and culture.
Key West, Florida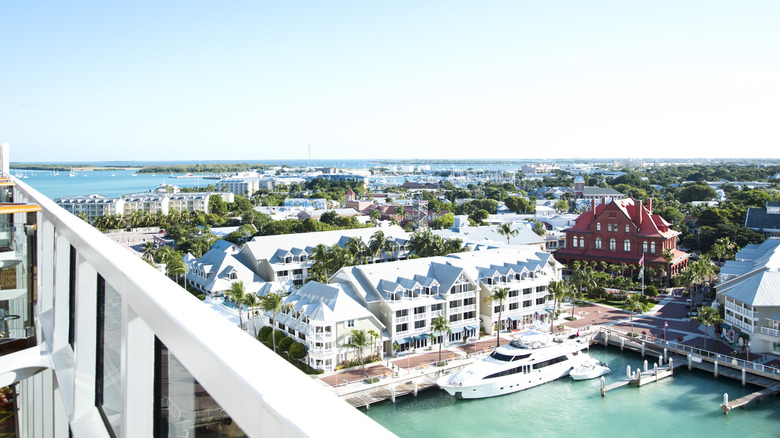 istockphoto.com
The most famous of the Florida Keys, Key West is a tropical getaway you can visit without even having to grab your passport. Popular for its mild, semi-tropical climate, it's said to be the only city in the lower 48 states to have never had a frost. The island's food is legendary, with dishes like conch fritters and Key lime pie brightening up the restaurant scene. Key West is known for its ghost lore, and visitors can take informative and historic walking ghost tours, as well as explore the famous Key West City Cemetery, known for its funny and interesting gravestones. The island city is also known for being the home of famed American writer Ernest Hemingway, and visitors can see where he wrote and lived for a decade of his life with a trip to Ernest Hemingway House.
Lahore, Pakistan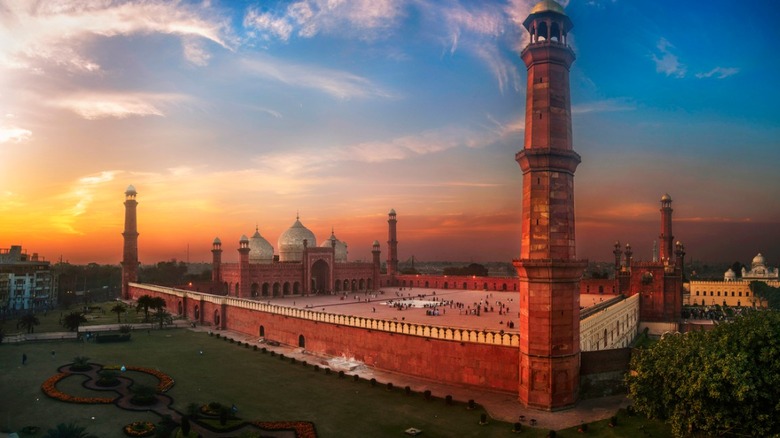 istockphoto.com
The Pakistani city of Lahore is a testament of the grandeur of the Mughal Empire, although it thrived under many other states and empires dating back at least 2,000 years. A major cultural destination for the Indian subcontinent, Lahore is home to plenty of undiscovered wonders such as the Walled City, Lahore Fort, Shalimar Gardens, and beautiful Sikh shrines as well as famous mosques such as the Badshahi and Wazir Khan mosques. The city is also the center of Pakistan's literary scene, as well as home to its fashion and film industries — the latter being known as Lollywood.
Las Vegas, Nevada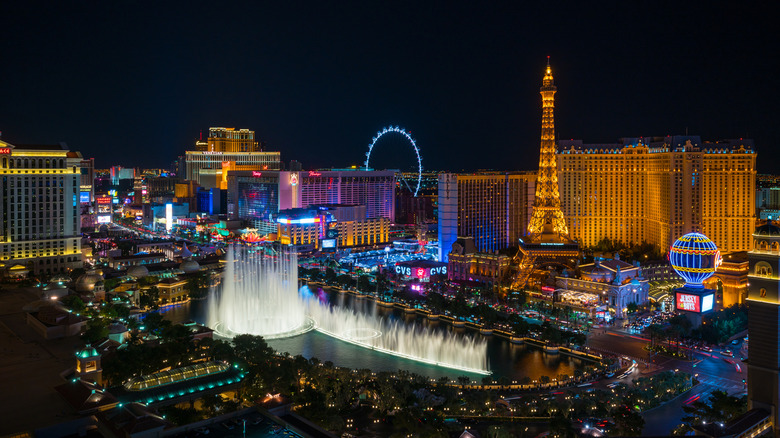 istockphoto.com
Since the 1930s, legalized gambling has made Las Vegas one of the most popular tourist destinations in America. While you could definitely spend an entire weekend trying your luck at the city's many impressive casinos, Las Vegas is so much more than "Sin City." You can invest your money in fine dining instead of gaming, or you can drive a race car on an actual race track, go indoor skydiving, or learn some risqué moves from local exotic dancers. The Adventuredome at Circus Circus is the country's largest theme park, and the city also has a huge aquarium, an impressive classic car showroom in the form of the Auto Collections, multiple gardens, and museums dedicated to art, neon signs and even the mob.
Lisbon, Portugal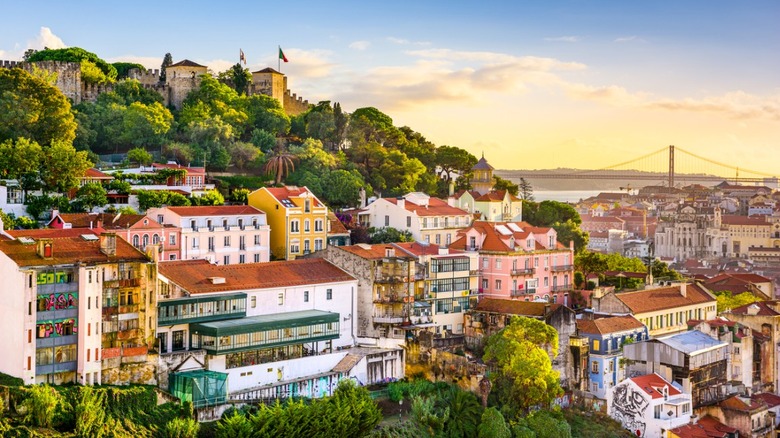 istockphoto.com
Portugal's capital has a rich culture and history, as can be seen in its many cathedrals, monuments and museums full of art and artifacts chronicling Portugal's ancient history, as well as its rise and fall as a colonial superpower. Travelers are finally starting to give this old European city the attention it deserves, particularly thanks to its food and drink scene, which is influenced by Moorish, African, South Asian, South American and East Asian flavors.
London, England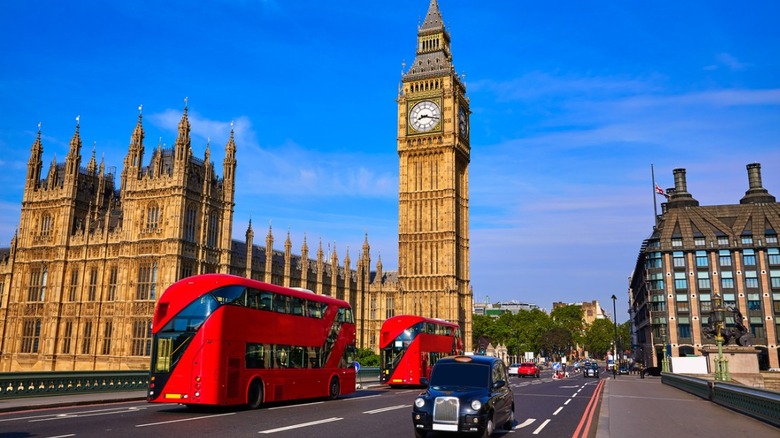 istockphoto.com
Capital of England and the United Kingdom, London's legendary status is well-earned. The city is home to top sights such as the Tower of London, Tower Bridge, Buckingham Palace, the London Eye, the Palace of Westminster, Trafalgar Square and Piccadilly Circus, as well as some of the top British Museums. Catch a show on the West End or at the Royal Opera House, enjoy a game of soccer (or football, as it's known locally) or cricket and explore the city's global food scene representing cultures from around the world. And be sure you stop into some of the many legendary pubs for a pint or two.
Madrid, Spain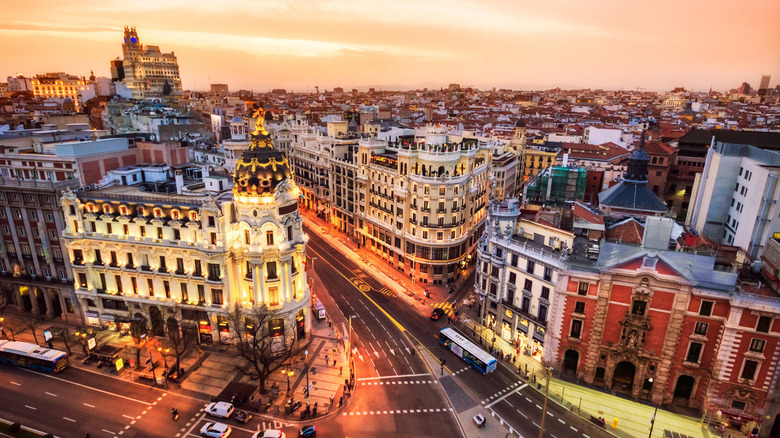 istockphoto.com
A trip to Spain definitely has to include a trip to its capital; Madrid is known for its architecture and, of course, its Spanish cuisine. Visit the Palacio Real, or Royal Palace, the official residence of the king, or catch a flamenco show for some amazing Spanish history and culture.
Manhattan, New York City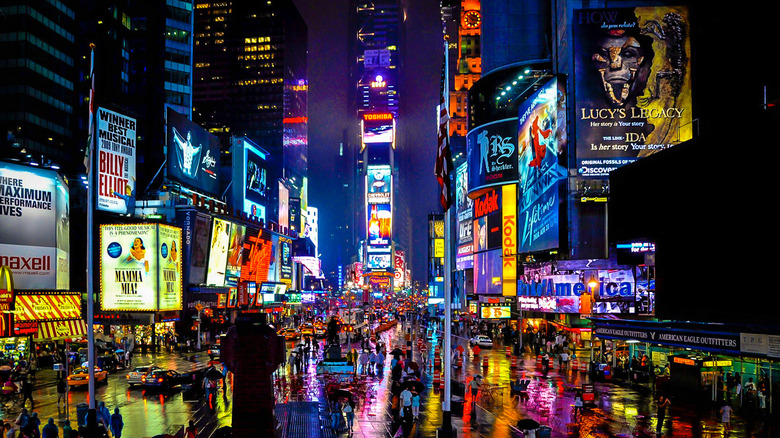 istockphoto.com
The most famous and iconic of New York City's five boroughs, Manhattan is a great weekend getaway, although just three days won't be enough. Broadway is the world's leading theater district, while Wall Street makes this city the financial capital of the world. The borough is home to the iconic Central Park, which should be on your bucket list along with other world-famous landmarks such as One World Trade Center, the Empire State Building, the New York Public Library, Grand Central Terminal, the Chrysler Building, Rockefeller Center and the United Nations Headquarters. Times Square is usually the first stop for most tourists, but other must-sees are neighborhoods such as Harlem, Greenwich Village, the Upper East Side, Chinatown and SoHo. Manhattan is brimming with museums, but we recommend you do your best to take a trip to the Metropolitan Museum of Art, the Guggenheim Museum, the American Museum of Natural History and the Museum of Modern Art, also known as MoMa.
Mexico City, Mexico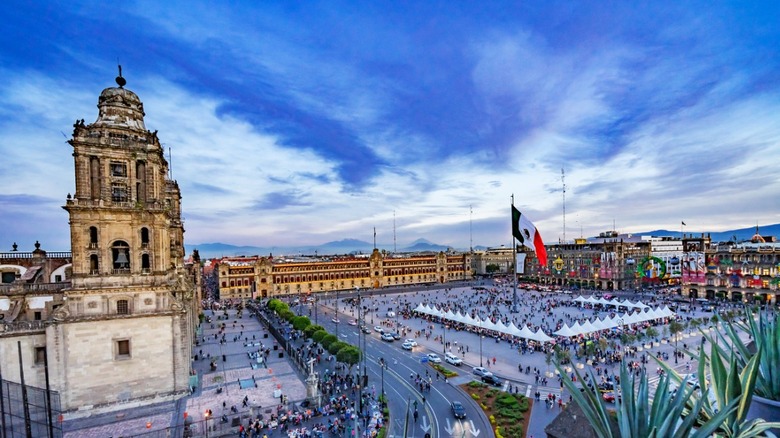 istockphoto.com
The largest Spanish-speaking city in the world and the oldest capital city in the Americas, Mexico City is home to 9 million people and a great amount of history and culture. Explore its beautiful historic center on foot, cruise down the Paseo de la Reforma by bike, cruise through the Xochimilco canals on a unique boat called a trajinera or take to the skies with a hot air balloon ride over the iconic pyramids of Teotihuacán. Mexico City is particularly well-known for its nightlife, with the city really coming to life in the evenings thanks to its buzzing clubs and restaurants filled with top-tier Mexican fare.
Morocco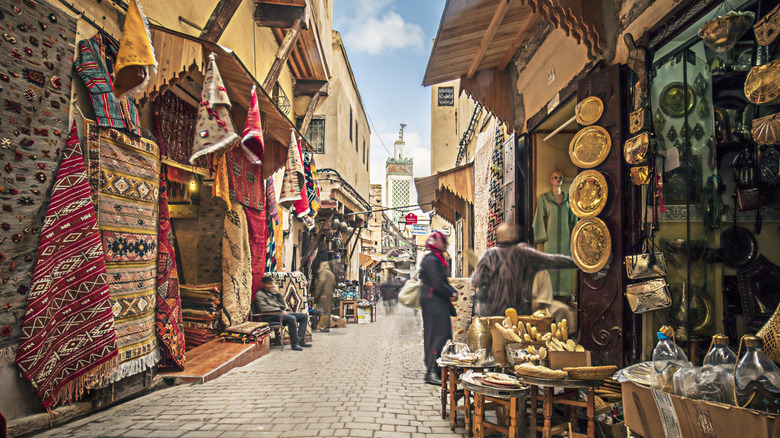 istockphoto.com
Morocco is a seriously hot destination — figuratively as well as literally. Offering the best of Middle Eastern beauty in terms of architecture and natural scenery, this country has plenty of must-visit stops. The city of Marrakesh is full of palaces and street markets to explore, and it's home to the newly opened Yves Saint Laurent Museum, where fashion lovers can visit the famous designer's Marrakesh studio and home. Less than a mile from there lie the Atlas Mountains, perfect for hiking and taking on Kasbah Toubkal, the country's highest peak. Visit Tétouan, known for its carpets and World Heritage Site medina and the site of a burgeoning modern Moroccan art movement, the colorful streets of Chefchaouen, or Essaouira, a resort town with great beaches for windsurfing and kitesurfing, as well as a colorful and busy medina.
Moscow, Russia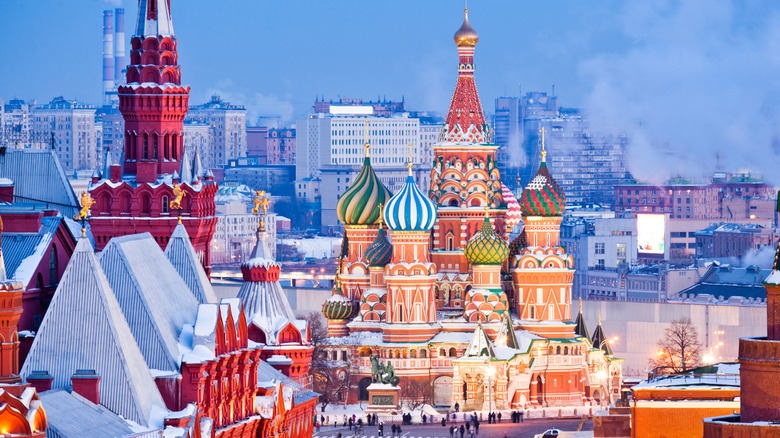 istockphoto.com
An interesting and eventful history spanning nearly nine centuries has made Moscow one of the world's leading global cities with breathtaking architecture and a rich, diverse culture. Check out the city's opulent theaters or take a dip at a Russian bathhouse, or banya. The city is filled with beautiful gardens and parks, and its culinary scene is a world of its own, with cuisines available from all over the former Soviet Union and other surrounding Asian countries.
Mumbai, India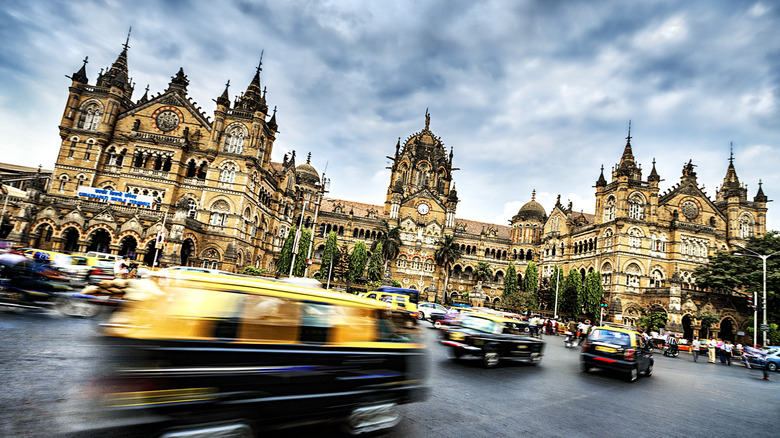 istockphoto.com
Also known by its earlier colonial name of Bombay, Mumbai is the largest city in India. A melting pot of the nation's many different cultures and ethnicities, you'll find all kinds of restaurants to represent those cultures, serving delicious South Asian cuisine from across the subcontinent as well as around the world. The city is also home to all sorts of religious sites important to all of India's religious minorities, as well as its majority Hindu population. Catch a movie in the hometown of Bollywood— or even see if you can watch one being shot in its streets.
New Orleans, Louisiana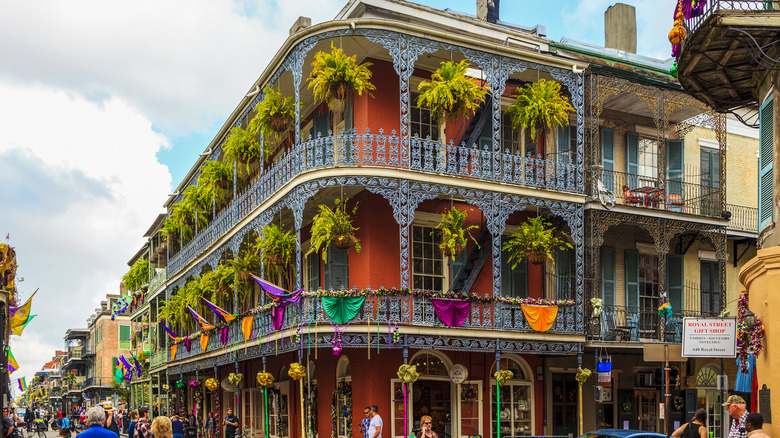 Photoservice/istockphoto.com
A mix of black, Caribbean, Creole, French, German, Haitian, Vietnamese and many other cultures comes together in New Orleans, Louisiana. Festivals throughout the year draw in millions, such as the Creole Tomato Festival, the French Quarter Festival, Satchmo Summer Fest, Southern Decadence, and the world-famous Mardi Gras and Jazz Fest. New Orleans has as much history as it does party, and visitors would be remiss to neglect the historic colonial architecture of areas such as the French Quarter or Uptown, historic cemeteries, St. Louis Cathedral, and the National World War II Museum. Experience the occult and voodoo at the Tomb of Voodoo Queen Marie Laveau or attend a Gnostic Mass and classes on magick at the Alombrados Oasis. The food in The Big Easy is also second-to-none, with plenty of jambalaya, gumbo, beignets and America's best fried chicken.
New Zealand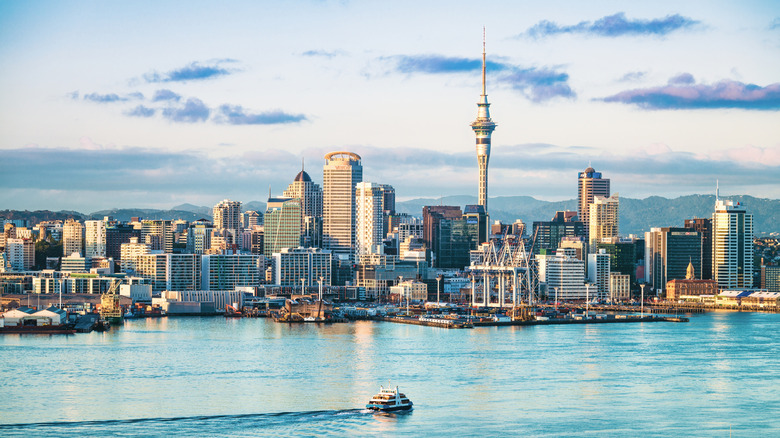 istockphoto.com
New Zealand is home to diversity both geographically and culturally, with natural attractions from glaciers and fjords to glowing caves and geothermal lakes. Summer in the Northern Hemisphere, of course, means winter in the Southern Hemisphere, and New Zealand is a fantastic destination for winter sports — plus the lengthy flight is much cheaper in the off-season. Visit Auckland for some casual sophistication and Queenstown for a truly exciting destination full of extreme sports, and make sure you experience some of the country's indigenous Maori culture too.
Orlando, Florida
VIAVAL/Shutterstock.com
Sunny Florida provides the perfect location for what is truly one of the happiest places on Earth. However, Walt Disney World, Universal Orlando Resort and SeaWorld Adventure Park are just the top three of the many amusement parks in Orlando, each with multiple, massive sections to them that are getting additions and updates every year. In addition to the many parks, Orlando is also home to a lively downtown and nightlife, as well as tons of golf courses.
Paris, France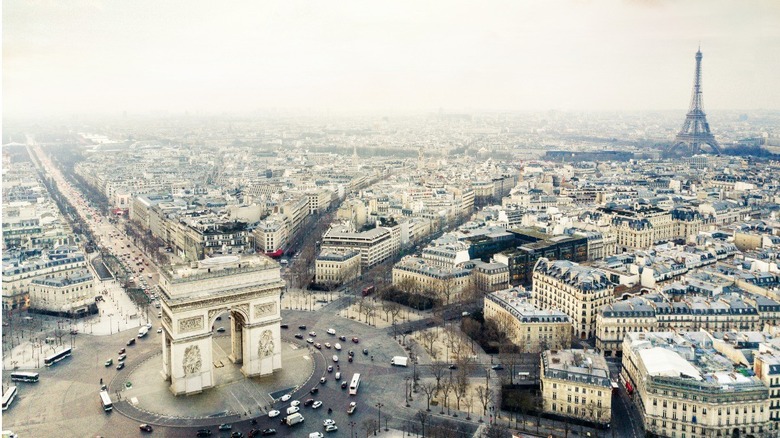 istockphoto.com
One of the most romantic cities in the world, Paris is home to some of Europe's most famous landmarks such as the Eiffel Tower, Arc de Triomphe, Notre-Dame Cathedral and the nearby, breathtakingly opulent Versailles. Visit the largest art museum in the world in the Louvre Palace, home to iconic works such as the Mona Lisa, the Code of Hammurabi and the Winged Victory of Samothrace, and enjoy fine dining unlike anywhere else in the world.
Rio de Janeiro, Brazil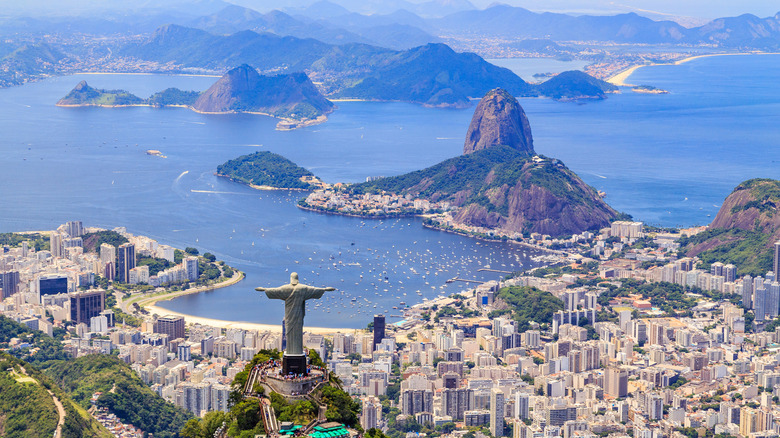 istockphoto.com
Known for its party culture and world-renowned beaches, Rio de Janeiro is a nonstop celebration. Catch a game at Maracanã Stadium, once the world's largest (and still currently South America's), and take on the nightlife for some great samba. Visit in late winter, usually February, to take part in the phenomenon that is Rio's Carnival, probably the world's most famous of its kind.
Rome, Italy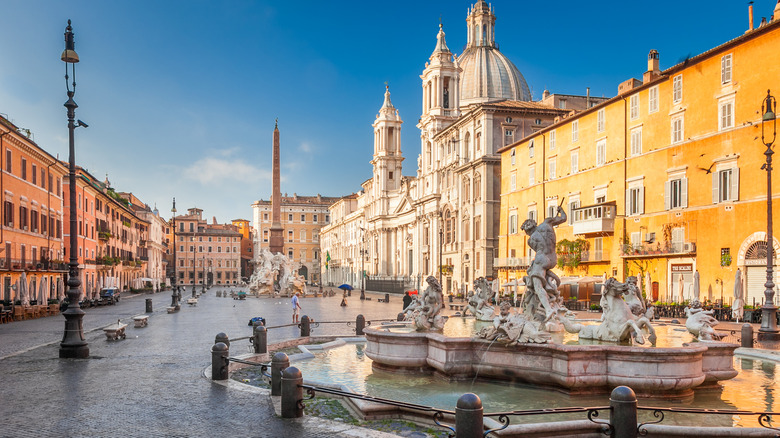 istockphoto.com
The capital of Italy is an absolute must-see for any traveler. Home of the Colosseum, Trevi Fountain and Pantheon, it's just asking to be on your Instagram feed. Make sure you get a taste of the local gelato (outside of the main tourist spots, so you don't get overcharged) and a slice of thin-crusted Roman pizza before you leave. Rome also holds Vatican City within its borders, where you can find St. Peter's Basilica and some of the greatest art in the Vatican Museums.
San Francisco, California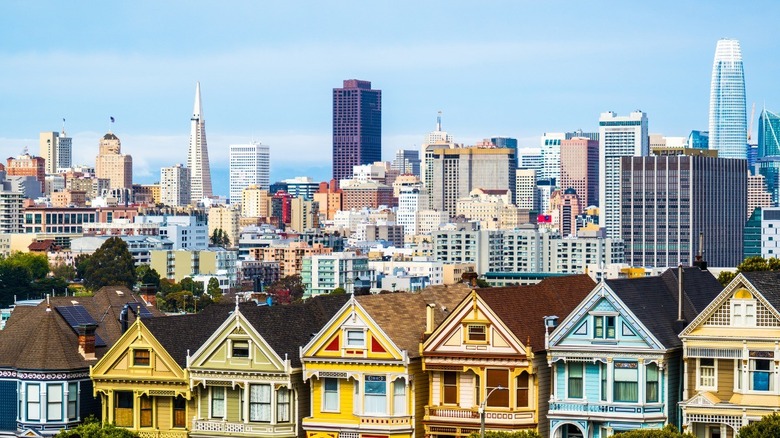 istockphoto.com
The crown jewel of California's Bay Area, San Francisco has a fantastic food scene, beautiful scenery and impressive cultural diversity, drawing enough tourists to become one of the most visited cities in the world. Check out the iconic Golden Gate Bridge, as well as Fisherman's Wharf and Pier 39 along with other famous bars and restaurants. West Coast, Mexican, East Asian and African cultures and flavors combine to create a unique arts scene, lifestyle and cuisine — the latter of which has earned San Francisco a place at the top of Yelp's list of the best food destinations.
Santa Fe, New Mexico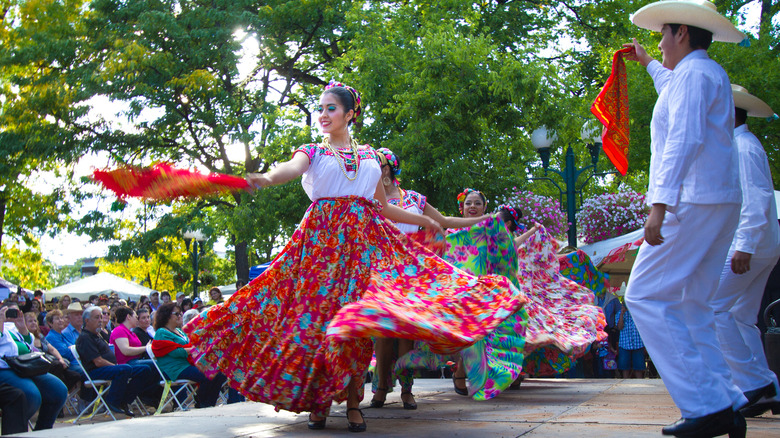 JannHuizenga/istockphoto.com
The capital of New Mexico is the oldest and — at an elevation of 7,000 feet — highest state capital in the country, as well as possibly the trendiest. The beauty of the city comes not only from the natural scenery but also the native-influenced architecture, Southwestern culture and mouthwatering cuisine. Festivals celebrating religious holidays, arts and crafts, wine, music, film and more occur throughout the year, and with the city situated between both mountains and desert, there are also plenty of more active adventures. It's not hard to see why Santa Fe is known as the City Different, particularly when you take a look at its amazing Southwestern cuisine (a mix of Mexican, Hispano Spanish, French, Mediterranean and Portuguese flavors) as well as its diverse population.
Santorini, Greece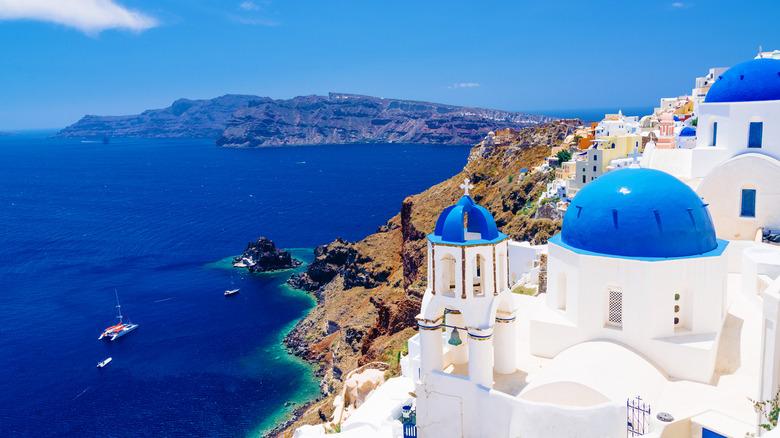 istockphoto.com
Repeatedly ranked the world's top island over the years, the Greek island of Santorini welcomes approximately two million tourists annually. Its fame as a breathtakingly romantic getaway is largely thanks to Oia, a town with gorgeous sunsets that are only more stunning when serving as a backdrop for the white buildings and blue domes perched on its seaside cliffs. Lava from the island's volcanoes makes up the sands of its renowned beaches, many of which are varying colors, such as the Black Beach, Red Beach and White Beach.
Seoul, South Korea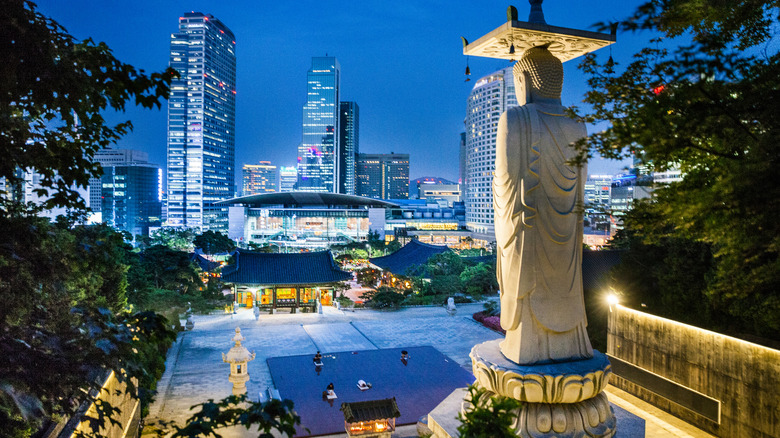 istockphoto.com
Seoul is a city full of cutting-edge technology, Korean pop culture, centuries-old traditions and impressive skyscrapers as well as temples and palaces. Check out one of Seoul's amusement parks or arts centers, and take a load off at a sauna or spa. Seoul also has plenty of culinary schools just for tourists, so you can learn how to make South Korean specialties such as tteokbokki (rice cakes in a spicy sauce) or pajeon (a type of Korean pancake made with scallions).
Singapore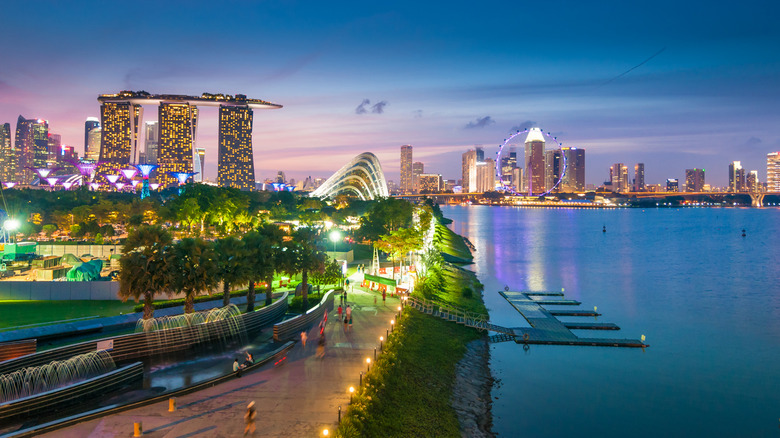 istockphoto.com
The city-state of Singapore is a leading East Asian destination and the second most densely populated country in the world with 5.6 million people packed into only 300 square miles of land. A lot of those people are workers and expats from around the globe, which makes for an impressive culture and cuisine, with influences from the Chinese, Malay, and Indian communities that have thrived here. It's also one of the safest countries on the planet, although that doesn't make it boring; Singapore has some of the best food, shopping, and nightlife along with many beaches and tourist resorts.
South Africa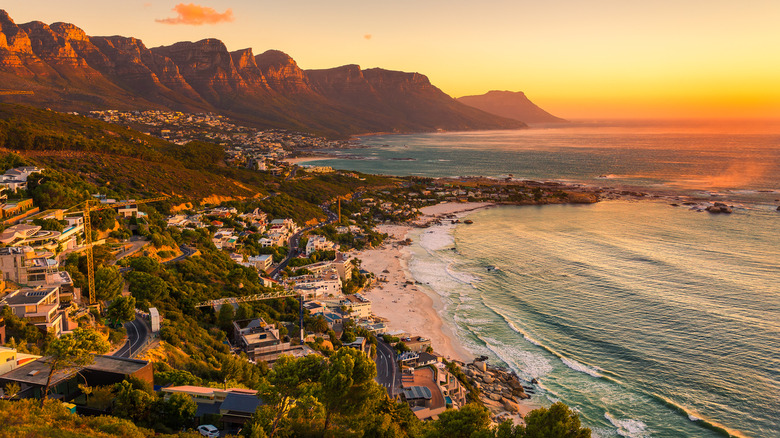 istockphoto.com
South Africa offers everything from safaris to cosmopolitan city life to beaches to historical sites. Enjoy iconic street food like bunny chow, hit world-class beaches like Camps Bay Beach, and stay in affluent hotels in the Western Cape. Hotel rates aren't bad at all, particularly in the summer when it's wintertime here, and safaris and tours won't drain your wallet either.
St. Petersburg, Russia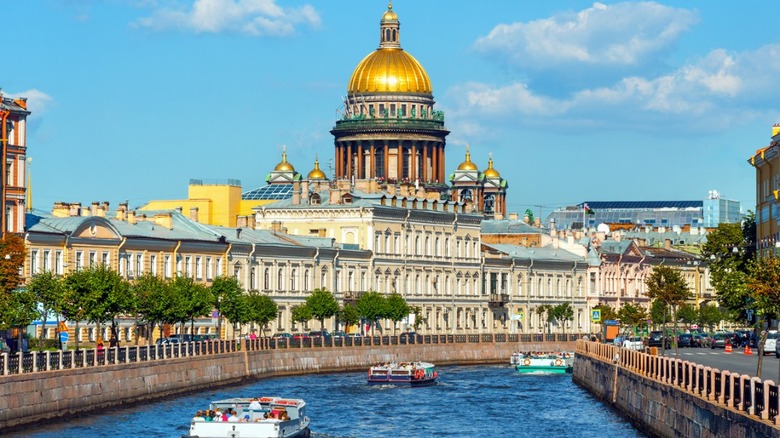 istockphoto.com
The capital of Imperial Russia from its founding in 1703 until 1918, St. Petersburg is a living monument to both Imperial and Soviet history. Visit the city center, where multiple significant sights have earned it a UNESCO World Heritage Site designation. Among the many grand landmarks in the city are the Peterhof Grand Palace, Catherine Palace, the Church of Our Savior of the Spilled Blood, the Bronze Horseman and the Hermitage Museum, the second-largest art museum in the world.
Switzerland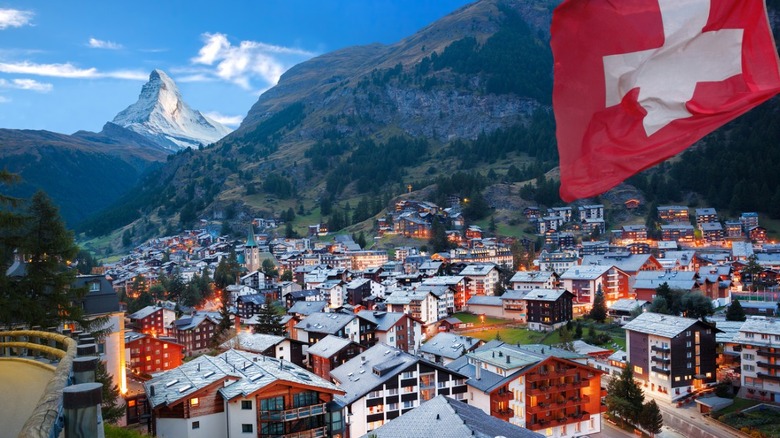 istockphoto.com
Filled with breathtaking mountain scenery, stunning lakes and rolling hills, Switzerland is a magically picturesque destination. Quaint castles, churches and abbeys dot the countryside, as do storybook villages influenced by the cultures of nearby France, Germany and Italy. Enjoy the locally-made, world-famous chocolate as you visit the Swiss Alps and great shopping in the cities of Zurich, Basel and Geneva. And if you like to ski, Switzerland is heaven.
Tokyo, Japan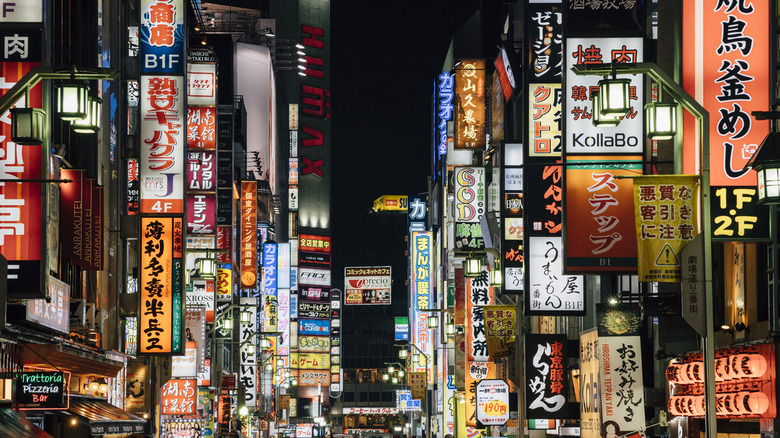 istockphoto.com
The Japanese capital boasts a population of over 13 million people and 23 separate wards, each with its own distinct personality, so a single visit here will barely scratch the surface of what this great city has to offer. Don't leave without trying some of the best sushi in the world or exploring Tokyo's shops full of funky fashions, anime paraphernalia, the latest electronics and snacks in literally every flavor you can imagine (and some you can't). In addition to the city's many quirky attractions, Tokyo also offers the best of traditional Japanese culture — the city is full of Shinto shrines, Buddhist temples, and opportunities to participate in or observe tea ceremonies, martial arts or calligraphy lessons.
Vietnam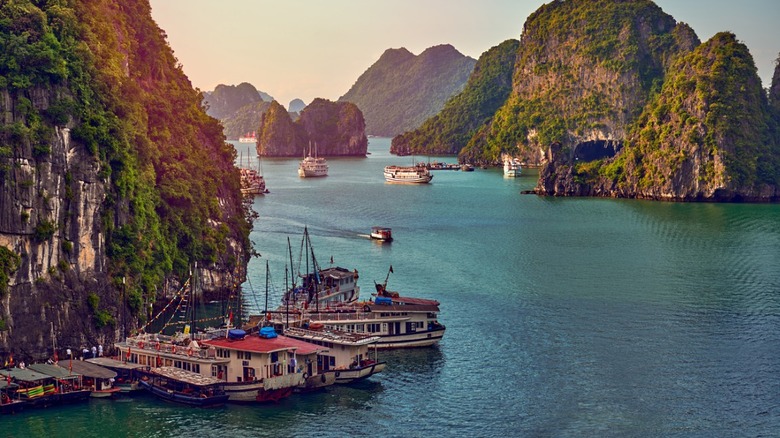 istockphoto.com
Vietnam is a vastly overlooked and fascinating destination, with a tumultuous history and beautiful East Asian culture with French influences. Check out the museums and monuments, many of which chronicle the Vietnam War, in Ho Chi Minh City, and catch a cultural show, especially at the Saigon Opera House. Hanoi is growing fast as a top destination, and it also has great museums, as well as gorgeous parks and temples plus street food that you can check out with a guided tour. In the northeastern part of the country, the stunning limestone islands of Ha Long Bay are a sight to see, perfect for kayaking past.
Washington, D.C.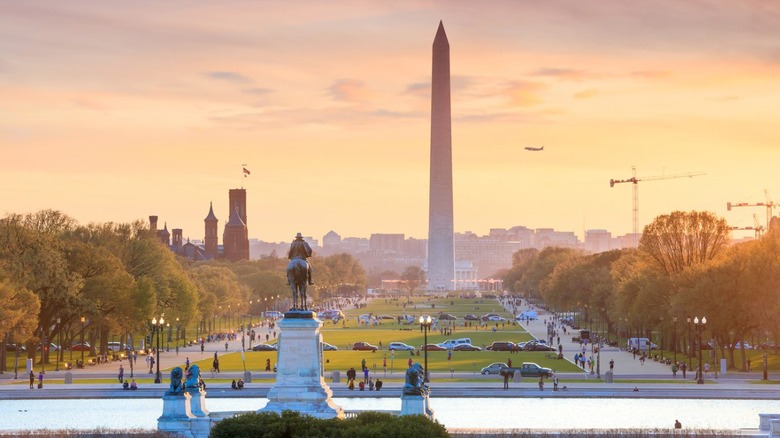 istockphoto.com
Washington D.C. is the ultimate destination for the American history lover. The nation's capital is filled with memorials and monuments, as well as some of the country's biggest landmarks. Take a short guided tour of the White House and visit the Jefferson Memorial, Library of Congress, Washington Monument and Lincoln Memorial. The National Mall is lined with beautiful and touching monuments, and the East End is home to some of America's finest museums, such as the American Art Museum and the National Archives, home of the original copy of the Constitution and Declaration of Independence. A trip to the National Zoo and the shops, restaurants and bars of the Waterfront will help make your vacation even more fun for the entire family.