The 15 Scariest Roller Coasters In America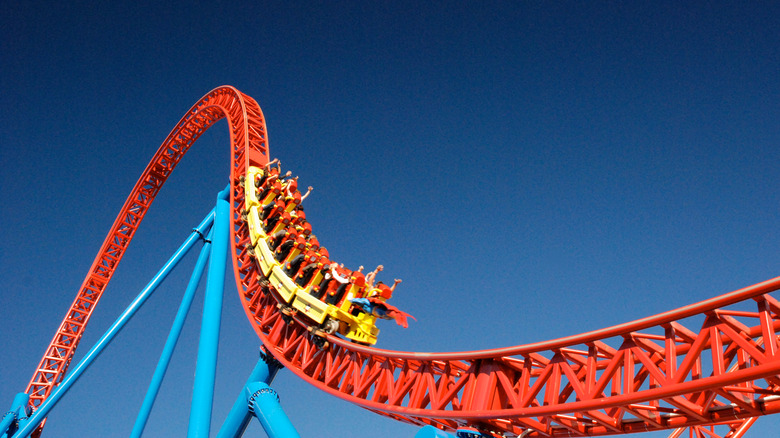 Lianys/Shutterstock
Roller coasters are by definition scary, but some are absolutely terrifying. Hurtling along at more than 70-80 miles per hour, while hanging upside down, certainly qualifies as absolutely petrifying. Bizarre loops, tummy-turning drops and wicked-fast speeds; these are just a few of the thrilling features that characterize sthese rides. Are you ready for a wild ride? These extreme theme park attractions are some of the fastest, tallest, steepest and, yes, most frightening roller coasters in the country.
GateKeeper at Cedar Point, Sandusky, Ohio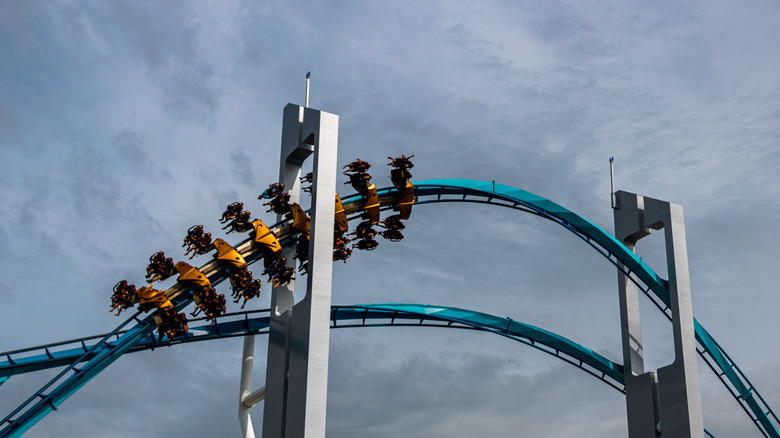 Samuel Sinclair/Shutterstock
The GateKeeper offers a thrilling experience like few others. Riders are inverted six times and experience a 164-foot wing-drop maneuver. Getting on this monster of a roller coaster you should also expect dive-bombing and threading through dreadfully narrow obstacles like the keyhole towers.
Cannibal at Lagoon Amusement Park, Farmington, Utah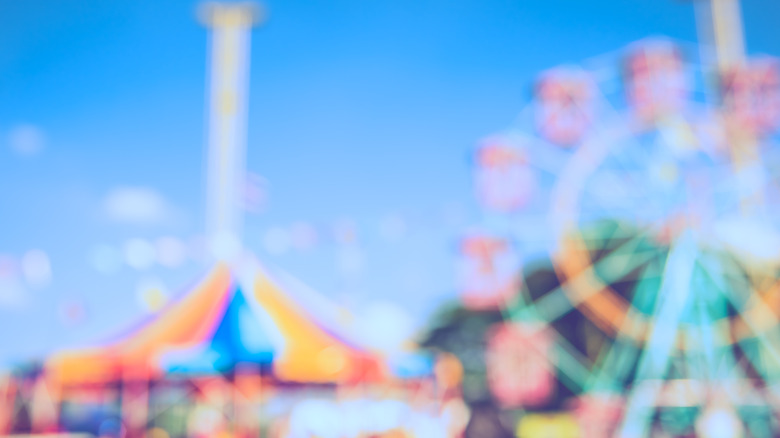 BLUR LIFE 1975/Shutterstock
Cannibal lifts riders 208 feet and plunges them into a 116-degree beyond vertical free-fall into an underground tunnel. The roller coaster is by far the park's most electrifying ride. It also includes a 140-foot tall inverted loop and water feature. Riders travel up to 70 mph over 2,735 feet and through three inversions.
Outlaw Run at Silver Dollar City, Branson, Missouri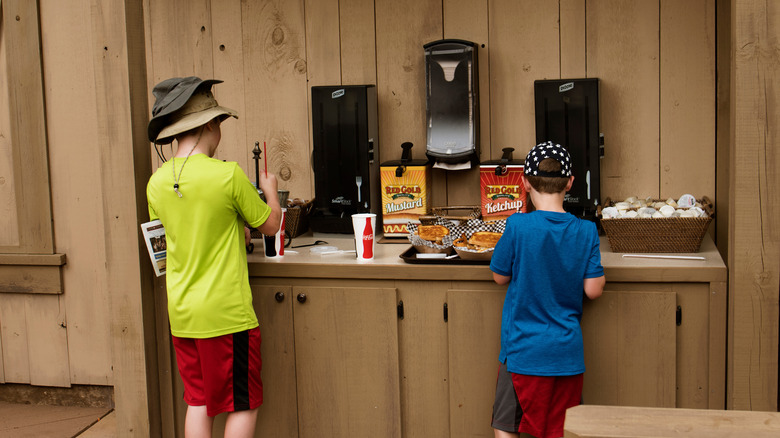 Olha Dieterle/Shutterstock
Outlaw Run is the only wood coaster to twist upside down three times. When it opened in 2013 it was the world's steepest wood coaster with a first drop of 162 feet (more than 16 stories) at 81 degrees. It is still the second fastest wood coaster in the world, reaching a top speed of 68 miles per hour. The thrilling ride sends passengers soaring through the Ozark Mountains.
El Toro at Six Flags Great Adventure, Jackson, New Jersey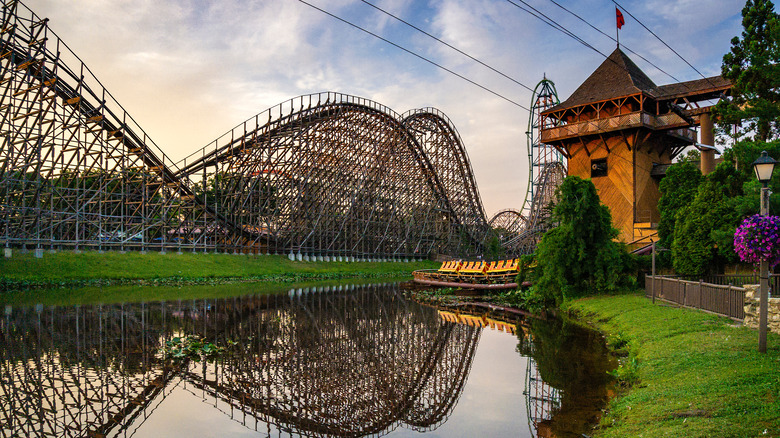 Pit Stock/Shutterstock
This massive roller coaster has a very complex architecture. The roller coaster is one of the fastest and tallest wooden runs in the world. The name, El Toro, which means "the bull," and it is not random at all. You feel the power of the bull-like train. The ride begins with 19 stories up to a sudden drop of 176 feet at a 76 degree angle – the steepest drop of any wooden-style roller coaster in the country – at 70 mph.
Superman: Escape from Krypton, Six Flags Magic Mountain, Valencia, California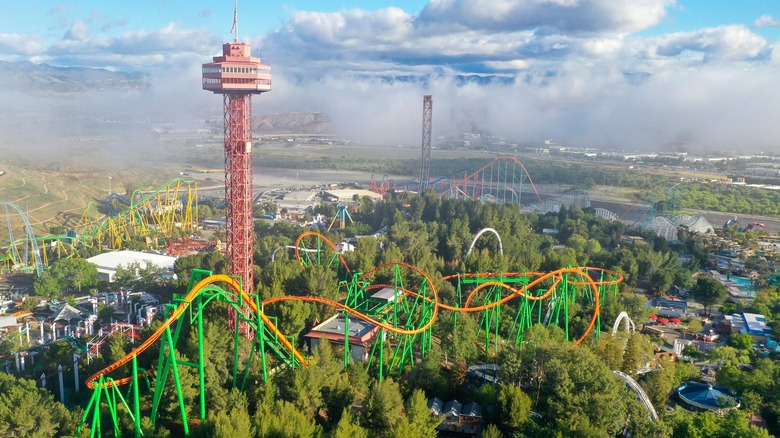 Robert V Schwemmer/Shutterstock
How do 1,315 feet of track that bends straight up into the sky 415 feet high sound? If that's not scary, nothing will be. The Superman roller coaster will shoot you from 0 to 100 miles per hour in seven seconds flat—in reverse. This record-breaking speed and acceleration has never been achieved before, let alone backwards.
Goliath at Six Flags Great America , Gurnee, Illinois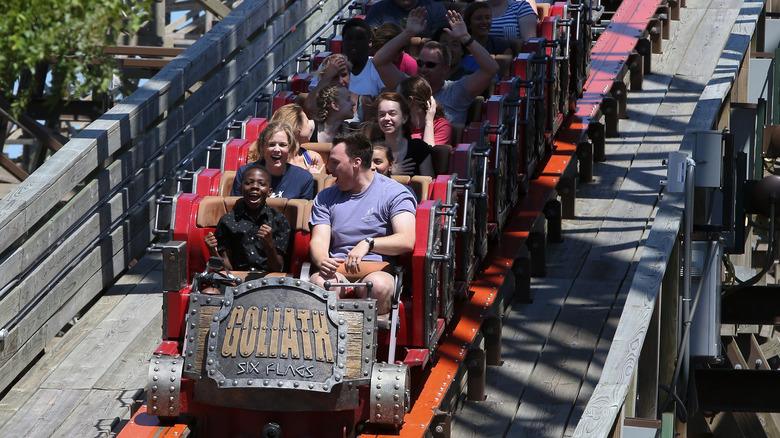 Tasos Katopodis/Getty Images
Goliath is one of the most extreme coasters in the world. It has three world records: Fastest wooden coaster at 72 mph; tallest drop for a wooden coaster at 180 feet; and steepest drop for a wooden coaster at a near-vertical 85 degrees. It has three over-banked turns, a 180-degree zero G-roll twist, two wild inversions, and a spiraling inverted zero G stall.
Banshee at Kings Island Park, Mason, Ohio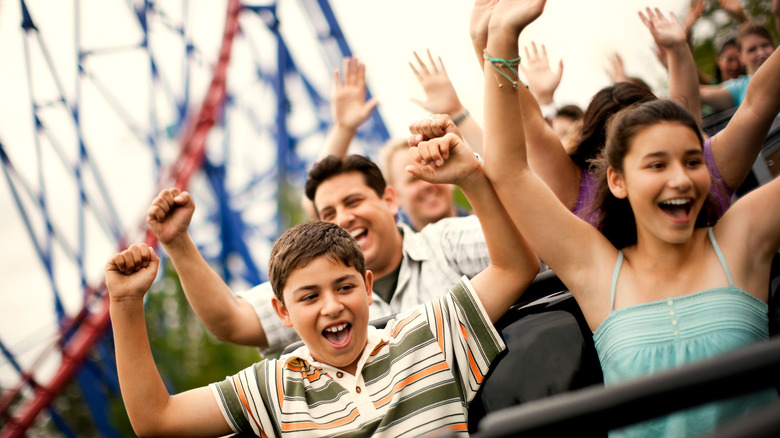 Erickson Stock/Shutterstock
Banshee was the longest inverted when it opened in 2014. You will be screaming all through the 4,124' of track which includes seven stomach-churning inversions at up to 68 mph. There is a curved drop, outside loop, dive loop, spiral and more.  
The Intimidator 305 at King's Dominion, Doswell, Virginia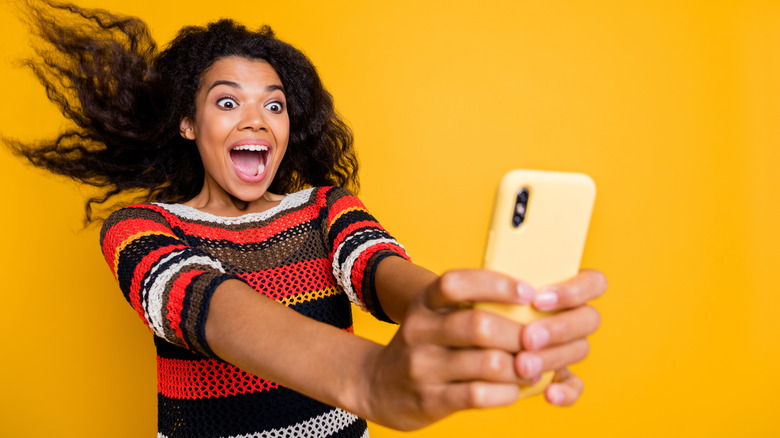 Roman Samborskyi/Shutterstock
The Intimidator is the tallest, fastest and most thrilling roller coaster on the East Coast. The 300-tall first drop at an 85-degree angle and twists through which you'll be going at 90 mph deliver a thrilling experience you will remember forever.
Fury 325 at Carowinds, North Carolina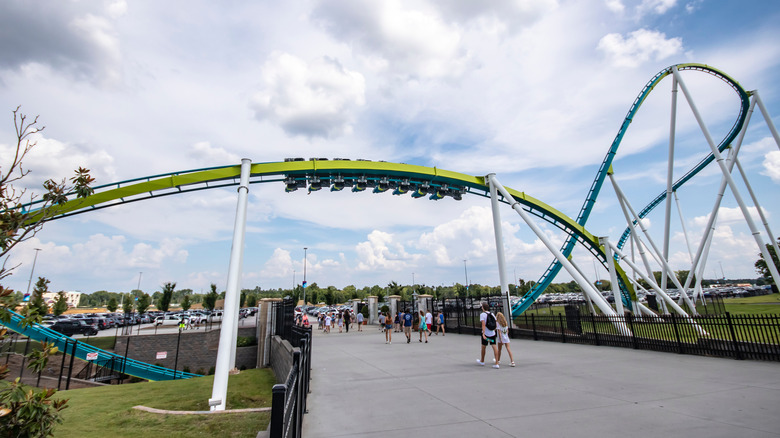 Andrii Vodolazhskyi/Shutterstock
This list is not complete without the world's tallest – 325 feet — and fastest –95 mph — giga coaster. Fury 325 riders start their adventure on one of three 32-passenger, open-air trains to the peak following an 81-degree drop. Fury 325 is also North America's longest steel coaster – over 1.25 miles long. The average ride time is 3.25 minutes.
The Voyage at Holiday World, Santa Claus, Indiana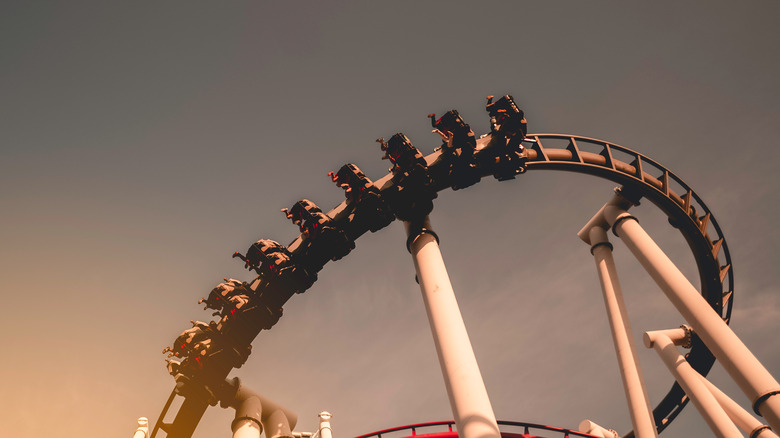 Day Of Victory Studio/Shutterstock
The Voyage is an air-time machine. Riders experience a feeling of weightlessness for a total of 24.3 seconds. The roller coaster, which has several 90-degree banking sections, offers guests a chance to experience one of the steepest drops on any wooden roller coaster in the world. The ride is 1.2 miles long, placing it among the top two longest wooden coasters on Earth.
Kingda Ka at Six Flags Great Adventure, Jackson, New Jersey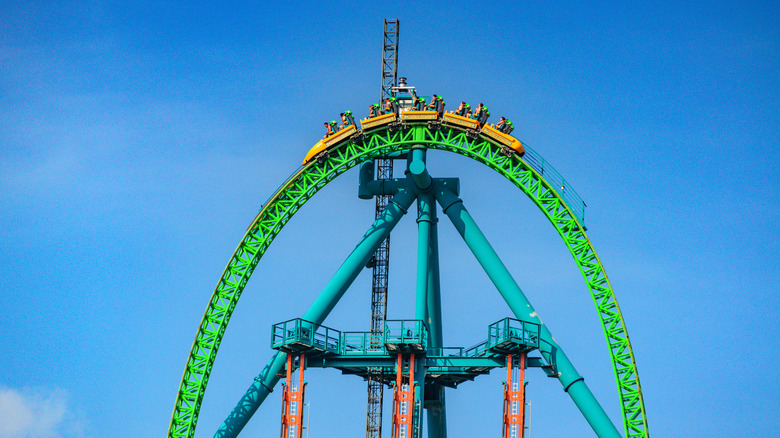 Pit Stock/Shutterstock
Kingda Ka is the world's tallest roller coaster. It's also the fastest in North America. This upside down U-shaped track bolts up 45 stories in the sky—that's 456 feet high. You'll go from 0 to 128 miles per hour in just 3.5 seconds. It's 90° straight up. And once you get to the top you'll be plummeting right back down in a 270-degree spiral.
X2 at Six Flags Magic Mountain, Valencia, California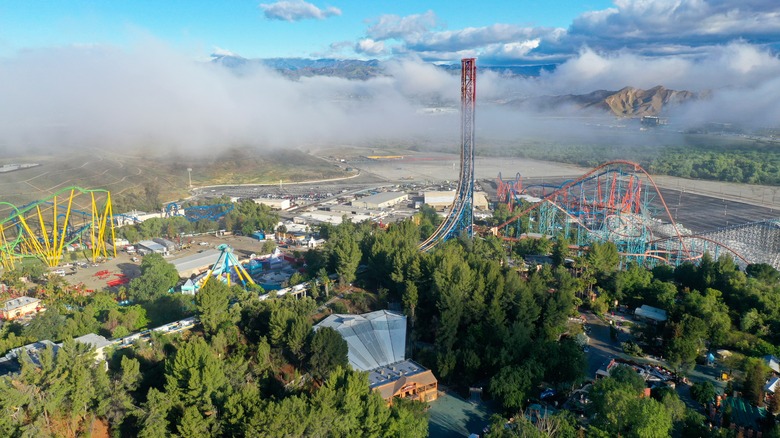 Robert V Schwemmer/Shutterstock
The X2, a gigantic 3,610-foot twisted steel maze, is the first fourth-dimensional ride in the world. It spins independently 360-degree forwards or backwards on a separate axis. Perched on the edge of a massive 20-foot wide wing-shaped vehicle, riders plummet 200 feet to the ground – head-first, face down – and race at 76 mph spinning head-over-heels.
Manta at SeaWorld Orlando, Florida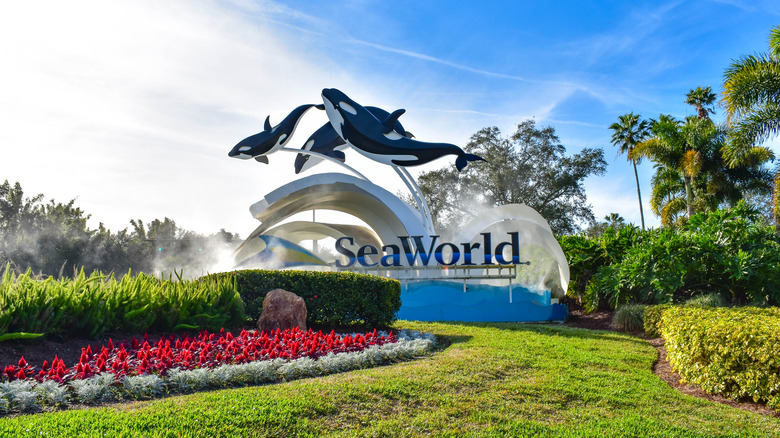 VIAVAL TOURS/Shutterstock
This extreme ride will have you spin, glide, skim and fly like a giant ray. The Manta is the only steel flying roller coaster of its kind in the world. Riders are taunted by a head-first, face-down inverted nosedive for starters. Then they feel the full force and power of riding the high seas.
Top Thrill Dragster at Cedar Point, Sandusky, Ohio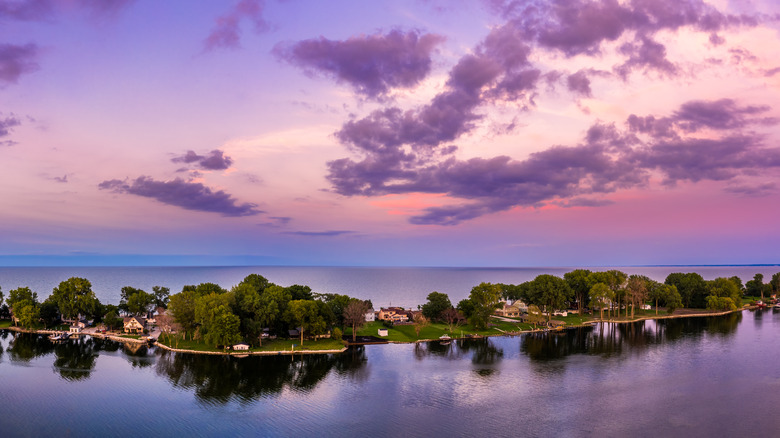 Mihai_Andritoiu/Shutterstock
Riders are launched from zero to white knuckles in the blink of an eye on a race track climbing 420 feet in the air at 120 mph. The ride usually lasts about 17 seconds. This steel accelerator roller coaster was the first full circuit roller coaster to exceed 400 feet in height, and was the tallest roller coaster in the world when it opened in 2003. Top Thrill Dragster, along with Kingda Ka, are the only strata coasters in existence.
Skyplex at Universal Orlando, Florida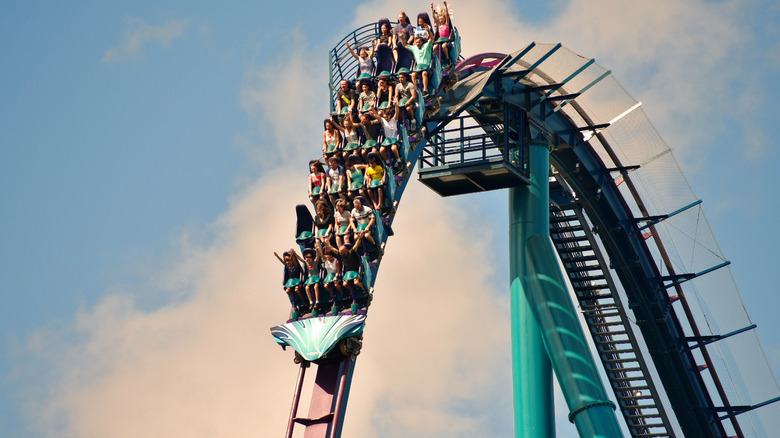 VIAVAL TOURS/Shutterstock
This scary ride is going to open in 2019. Guests will free-fall dive about 570 feet from the top of the tower. It will literally feel like you are flying. Its purpose will be to give riders a complete one-of-a-kind vertical experience towering over the Orlando Eye and popular attractions at Universal Orlando. Skyplex will also include other sky-themed features, a surf park, zip line, a hotel, stores and restaurants.