10 Incredible Winter Destinations You Wouldn't Have Considered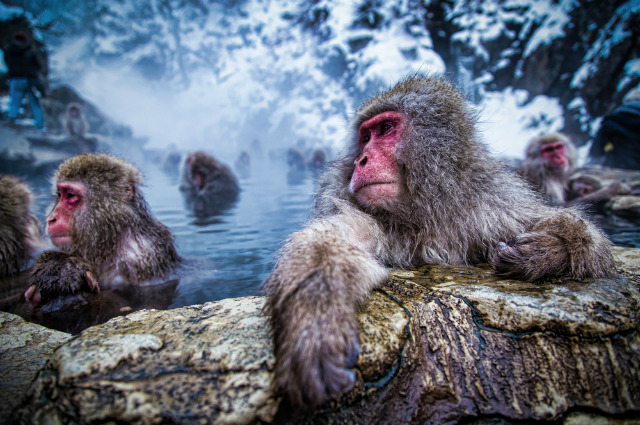 Shutterstock
Incredible Winter Destinations You Wouldn't Have Considered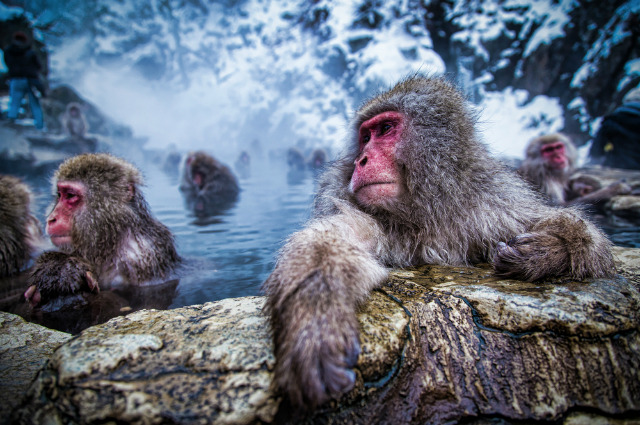 Shutterstock
From Brazil to Canada, these are the 10 winter destinations you might not have considered, but certainly should. Take a look at this list and book your winter getaway soon.
Tremblant, Quebec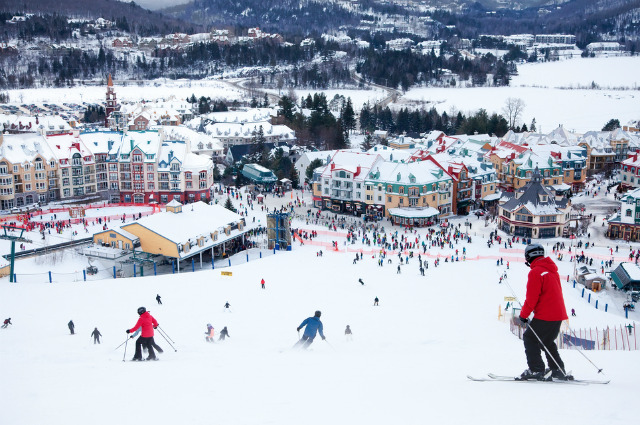 Denis Pepin/ Shutterstock
When it comes to winter getaways in Canada, the destination that immediately comes to mind is Whistler, B.C. Home to two side-by-side mountains, which combined provide the most skiable acres on the continent, it's easy to see why this top ski spot gets all the attention. For a lesser-known Canadian ski destination, that's also less crowded, visit Tremblant. This quaint European-style town is built around an impressive ski mountain, but there's so much more to Tremblant than downhill. The village is infamous for high-end shopping, top-rated dining and exciting nightlife options, all of which are steps from the base of the mountain. Pair those amenities with snow sports like snowshoeing and tubing and it's clear this mountain town would please any winter traveler.
Yucatán Peninsula, Mexico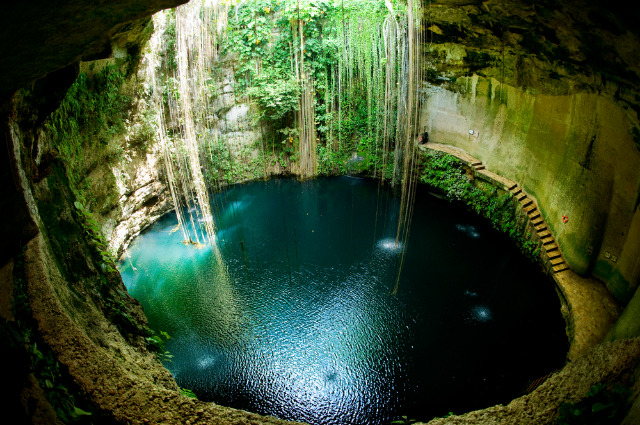 Shutterstock
When the harsh winter weather rolls in, many flee south to soak up sun on Caribbean beaches, but visitors looking for more than a lounge chair with an ocean view should head to the Yucatán Peninsula. Once home to the ancient Mayan civilization, there are plenty of remarkable archeological sites to explore, national parks and preserves to visit and cenotes (natural swimming holes) to dive. Although, with many incredibly beautiful beaches and top snorkeling and SCUBA diving opportunities, the Yucatán still maintains its tropical status.
Death Valley National Park, Calif., U.S.
Not your typical winter escape, but one of the very best natural destinations in the country, Death Valley National Park is best explored in cooler months when visitors can count on temperate weather, snowcapped peaks and reasonably small crowds (especially between Thanksgiving and Christmas). Winter is also primetime for hiking, mountain biking and camping in the park, but if you'd rather stay indoors, The Inn at Furnace Creek is the top lodging spot in the area.
Marrakesh, Morocco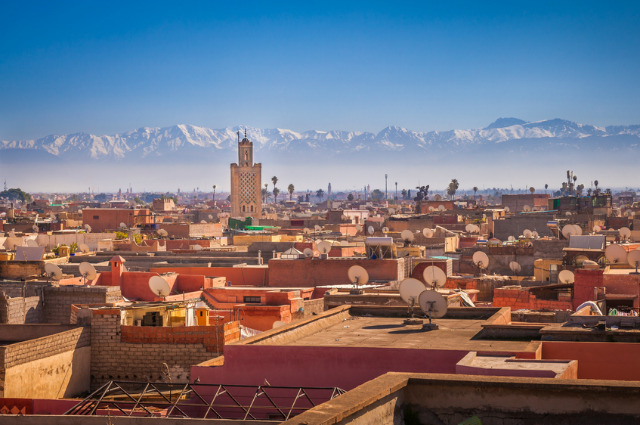 Shutterstock
Gardens, markets and city squares—these are just a few of the conventional things that become extraordinary works of art in Marrakesh. Founded in 1062 A.D., Marrakesh has historical roots that run deep with slices of modern thrown in. Visit this incredible city in the late winter months—February or March—for the best weather and fewest numbers of tourists. The food, sights and, most of all, the experience are unforgettable.
Lake Tahoe, Calif. And Nev., U.S.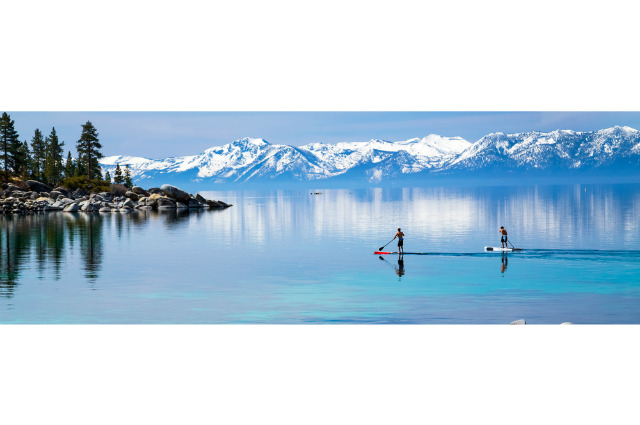 Shutterstock
Popular in the summer and typically considered a water sports haven, Lake Tahoe is one of the highest (and best preserved) alpine lakes in the country, but it also happens to be home to some incredible ski mountains. In fact, the whole area is full of outdoor recreation opportunities—from downhill skiing and snowboarding to snowshoeing, ice skating, cross-country skiing, soaking in hot springs and even getting out on the water in the middle of winter—there's plenty to do year-round.
New Zealand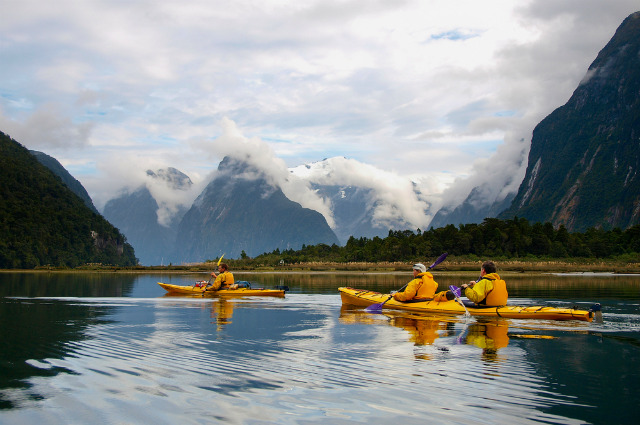 Shutterstock
While winter creeps up on the U.S., New Zealand is just coming into summer, making it the perfect warm weather escape. Whether your ideal vacation consists of relaxing on a beach, seeking out incredible adventures or taking in art and culture, you'll find what you're looking for in this picturesque country. Just be sure to book far in advance, as summer is a busy time for tourism in New Zealand.
Biscayne National Park, Fla., U.S.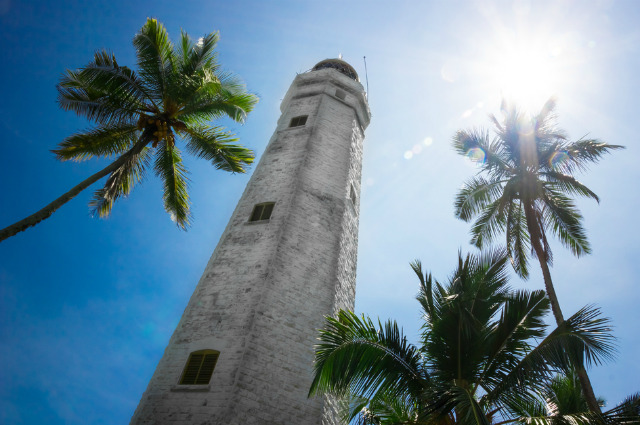 Shutterstock
While crowds of tourists rush to Orlando, Miami and the Keys, visit Biscayne National Park for the same warm Florida weather with a side of outdoor adventure. The park that's mostly underwater offers great boating, paddling and snorkeling opportunities and the winter is a great time for camping in the park. Enjoy this well-preserved park and its incredible beaches located just a short trip from Miami.
Montreal, Quebec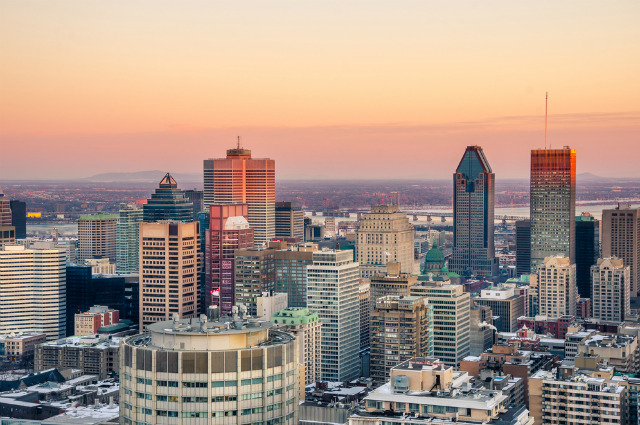 Shutterstock
Another top spot in the north that's especially exciting in the winter, Montreal is a city brimming with fine food, contemporary design and festival after festival—even in the colder months. From February to March, take part in the Montréal en Lumière—a huge entertainment, art and food festival, visit Igloofest, an electronic music festival or simply enjoy exploring the city. The major hub for creatives like musicians, dancers and writers, the city itself feels inspired and there's always something going on. 
Rio de Janeiro, Brazil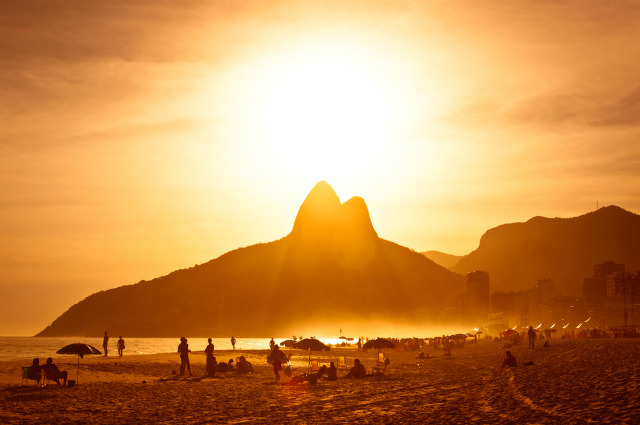 Shutterstock
Surrounded by towering peaks, lush rain forest and beautiful beaches, Rio is not your typical city. Instead, it's an adventurer's paradise where spontaneity rules. Whatever your preference in adventure, be it outdoor exploration, samba celebrations, football matches or something you have yet to discover, you're sure to fall in love with Rio in one way or another. Visit in the winter for prime beach weather or hit the city in February for Carnival celebrations. Just keep in mind that February will be busy, so you should book as early as possible.
Jigokudani Monkey Park, Japan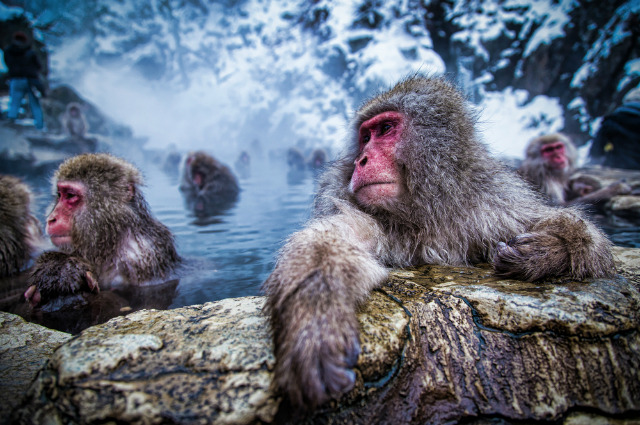 Shutterstock
Set in the beautiful Joshinetsu Kogen National Park, snow covers the ground and monkeys play in outdoor hot spring baths. But these aren't just any monkeys, they're wild Japanese macaques (known as snow monkeys), the only monkeys in the world to live so far north. Native to Japan, the Jigokudani Monkey Park is the only place in the world where humans can watch the Japanese macaques in their natural habitat. After you've seen the monkeys, stay in one of the nearby towns that boast access to hot springs.